[Professional Photographic Equipment Salesperson]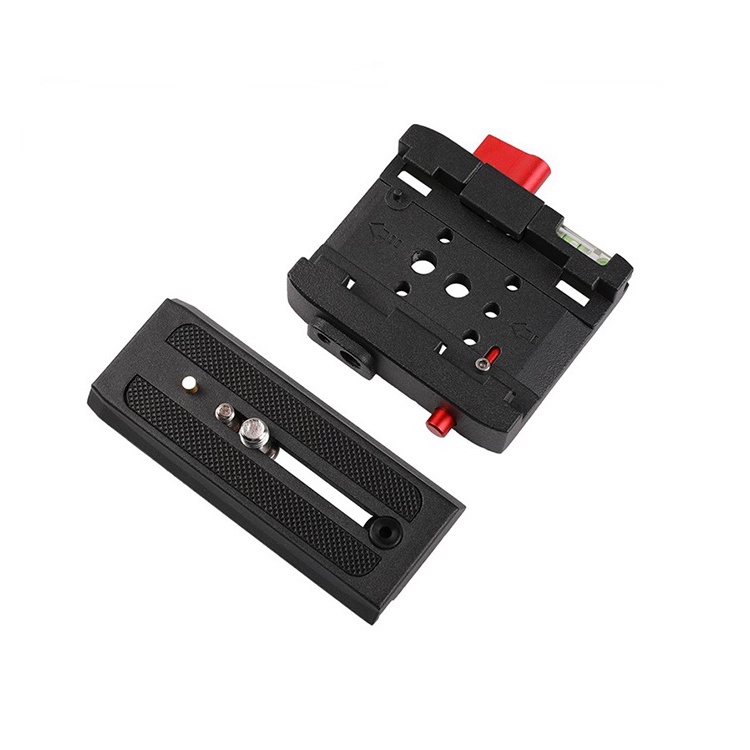 Suitable For Manfrotto P200 Quick Release Plate 577 500 Tripod Mibo 801 Gimbal Quick Release Plate Camera Base
[About Shipment]
The The Goods In Stock In This Store Will Be Shipped On The Same Day After Placing The Bid. The Goods Will Be Tested And Inspected Before They Are Shipped. If There Is A Problem With The Quality Of The Goods, Please Let The Seller Know First. We Will Try Our Best To Solve All Your Problems. Please Do Not Give Bad Reviews First. Thank You For Your Understanding And Cooperation.
[Product Features]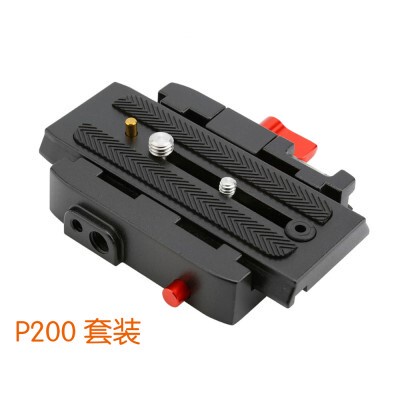 • Cnc CNC Machining, Durable Quality, Universal Standard
• Camera Interface: Standard 1/4 "Or 3/8" Screws
[Product Specifications]
Product Type: P200 Quick Release Plate
Product Type: Quick Release Plate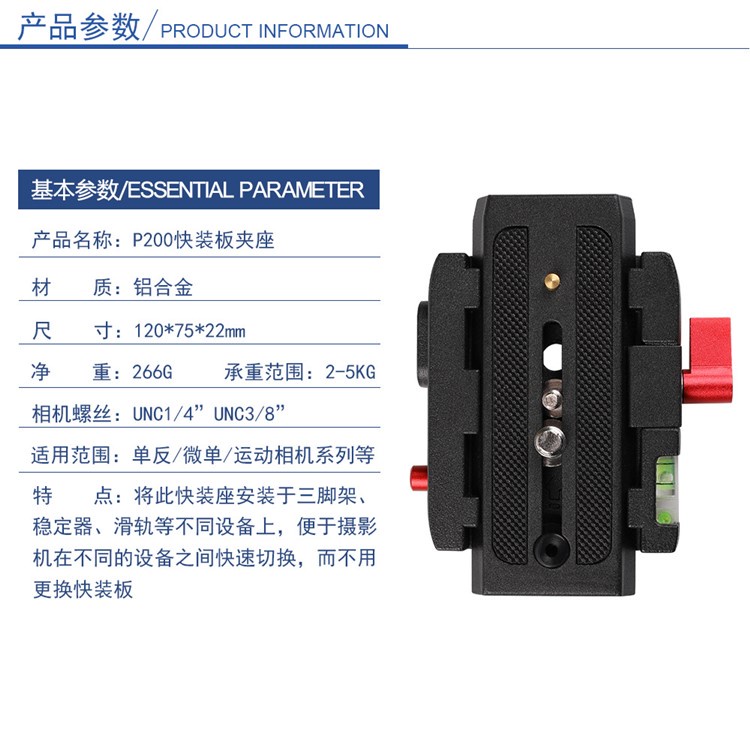 Product Color: Black
Camera Interface: Standard 1/4 "Or 3/8" Screw
Product Material: Aluminum Alloy
Maximum Load: 2-5kg
Product Weight: 266g
Product Source: Company Export Goods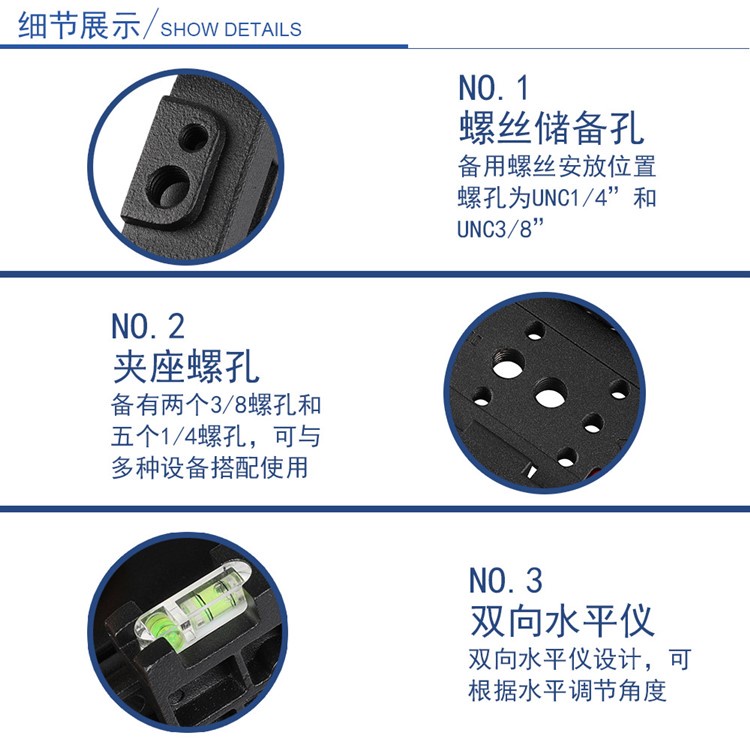 [Packing List]
1 * Weifeng WT330A Gimbal Quick Release Plate
[Warm Tips]
We Are Committed To Providing High-Quality And Low-Priced Products To Our Photo Friends. Due To The High Cost Of Cross-Border Transportation, The Order Amount In The Store Will Not Be Shipped Under $199. Thank You For Your Understanding.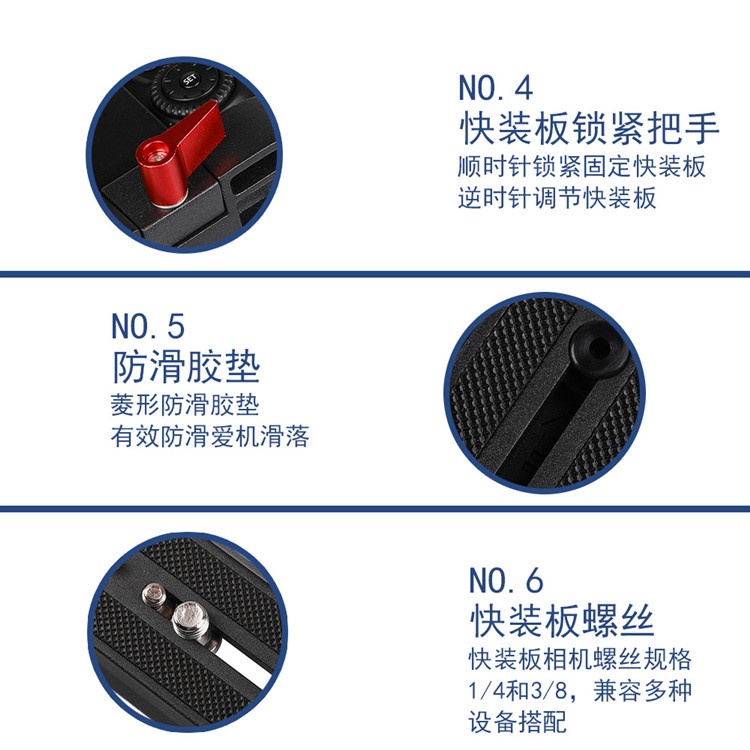 At The Same Time, This P200 Quick Release Plate Has A Load-Bearing Range Of 2-5kg, But We Recommend You To Use Devices With A Maximum Load Weight Of 2kg For Best Performance
[Purchase Instructions]
Due To The Different Settings Of Each Computer On The Website, The Color May Be Slightly Different From The Actual Product, And The Actual Color Is Better
There Is A Volume Limit For Each Order Of The Supermarket Pick-Up Package (Box Of 45 * 30 * 30), If It Exceeds The Volume, It Will Be Notified To Place A New Order. If You Buy In Large Quantities, Please Contact Customer Service To Confirm First To Reduce The Processing Time Of Your Order And Reduce The Delay Of Your Product Shipment
Within Seven Days After Receiving The Product, If You Have Any Questions, Please Chat With Customer Service (Please Do Not Use Evaluation For Communication)
When Return And Exchange, It Must Be A Brand New Product, And The Packaging Is Complete (Please Keep The Product, Accessories, Packaging, Carton And The Included Documents And Information Complete)
[Customer Service Consultation]
Online Consultation, If You Have Any Questions, Please Ask, A Special Person Will Serve You Online
If You Find That The Product Is Abnormal When You Receive The Product, Please Take A Photo Of The Product And The Order, And Send It To Chat. The Customer Service Staff Will Deal With It For You Immediately During Working Hours.
Service Hours: Monday~Friday 09: 00~18: 00 (Closed On Holidays And National Holidays)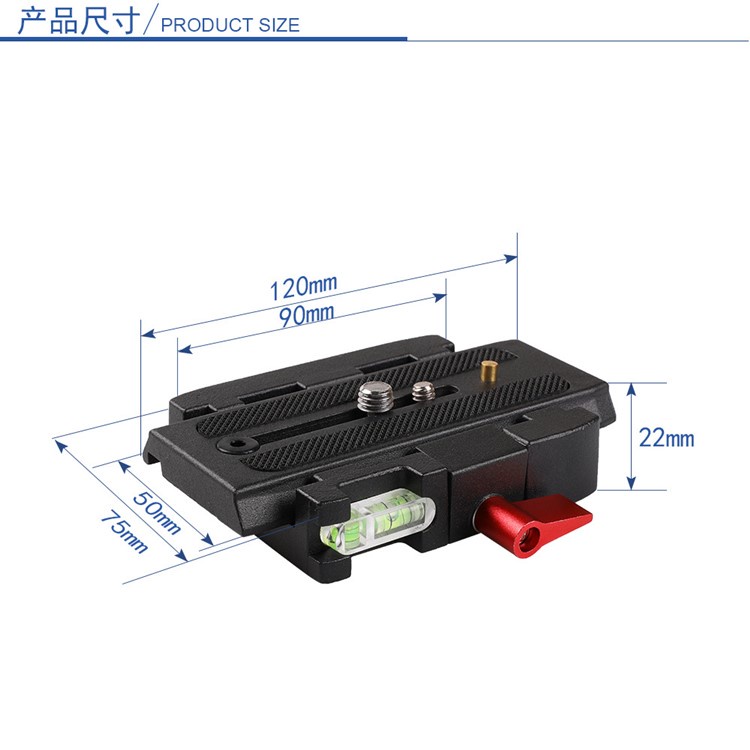 If There Is No Reply Within One Day Of The Private Message, Please Chat Again, Shopee Chat Occasionally Fails To Eat The Message
#Suitable For Manfrotto P200 Quick Release Plate 577 500 Tripod Mibo 801 Gimbal Quick Release Plate Ca