The first exclusive online product from Vivo: Vivo T1 series 5G! Get outstanding performance, best-in-class specifications, as well as a variety of features that can support your active life without napping-lag! Everything is wrapped in a classy smartphone look!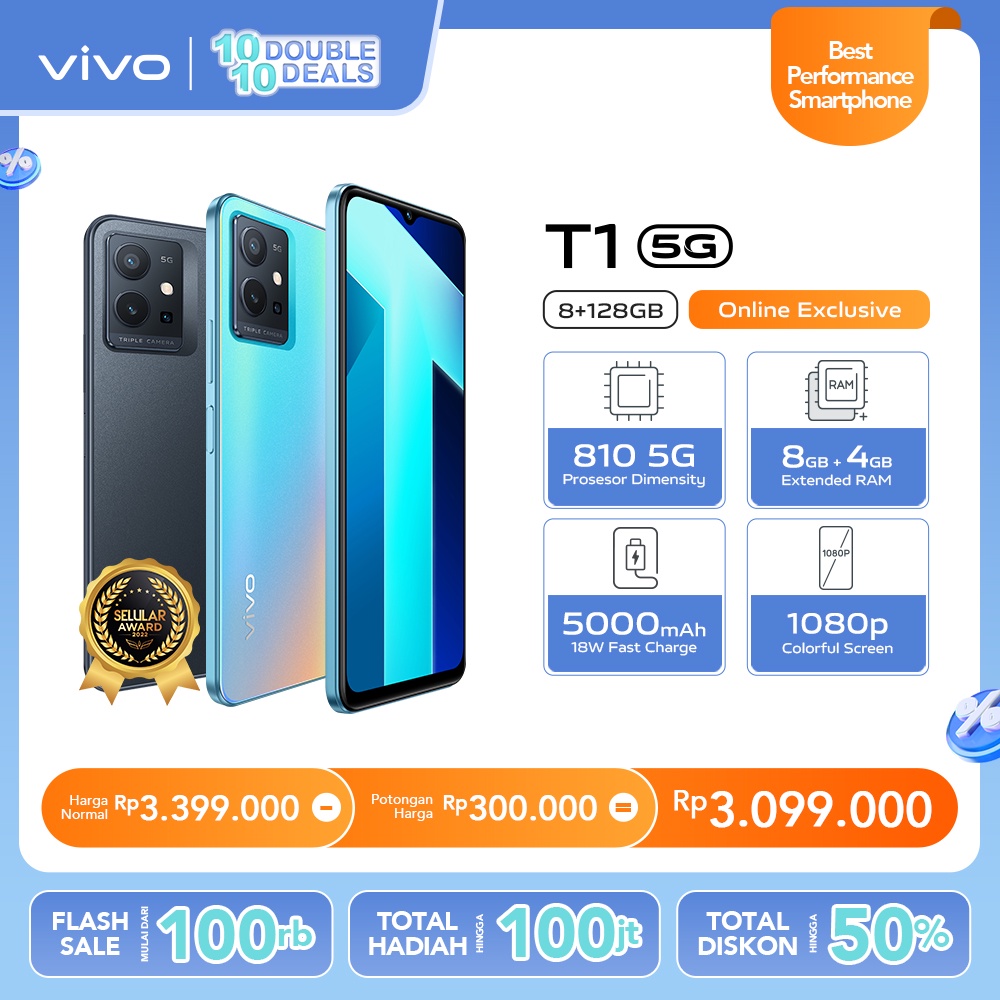 About Shipping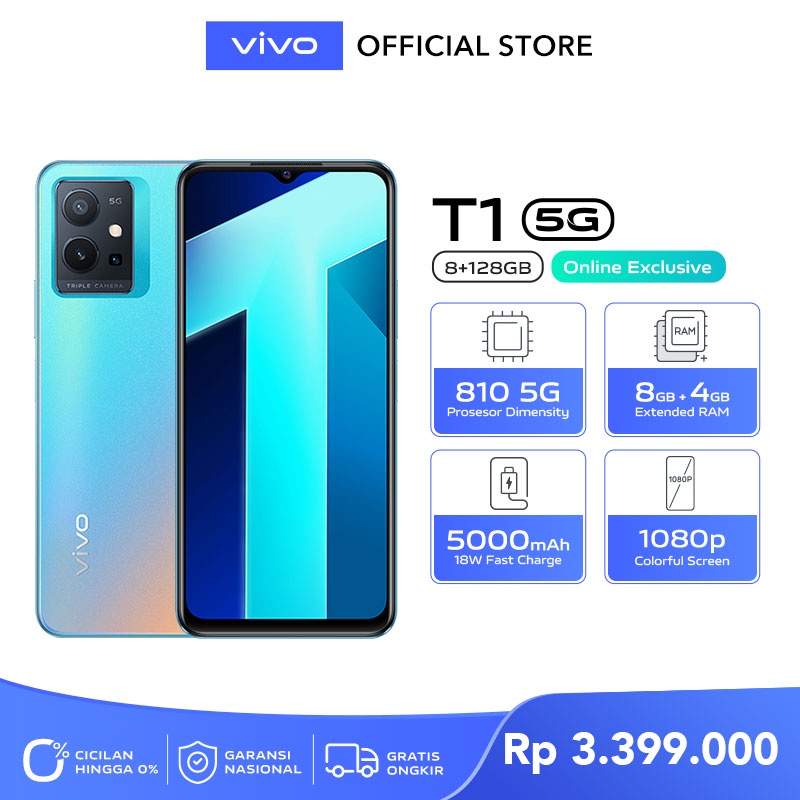 -Delivery we use a special box that has been designed for remote delivery (not using bubble wrap).
-Products are guaranteed to be safe, if there is damage to plastic packaging that occurs during shipping expedition, will not damage the inside of the cardboard.
About Products
-Original product, shipped directly from the warehouse of PT Vivo Mobile Indonesia
Product complaint Terms & Conditions:
1. Please to be able to do a video Velcro (package opening), product receipt photos, receipt photos and shipping labels when the package is successfully received so that if there is any damage, product/gift shortage, or inconformity of received products can be validated through such completeness.
2. if there is no one or only has one of the features mentioned, then any form of complaint that entered can not be followed up or considered invalid.
* Except: there is indeed an error from the seller side
3. packaging damage only on the outside (the inside is intact, no damage/shortage products, etc.) due to the handling of packages from the expedition services are not good. Expected that buyers can complain directly to the related expedition services.