This is the Sim Card Version 3 in 1 Sim Card (Normal, Micro and Nano)
Download flexiroamx Apps on your iphone or android phone today
Never Purchase another Sim Card when you are travelling. You just need 1 sim card
Skip the queue and stop buying expensive Sim Card.
This starter kit contain 100MB of data for use globally. You can always purchase local data packs for the country you need from as low as US$0.45 via the app.
Frequently Asked Question
1)
Does this sim card ever expire?
No, the card itself will not expire even if it has $0
2)
Does this card come with a phone number?
No, it is just a data sim card. If it come with a phone number, the sim card require top up. No telco will allow you to hold on to a number forever
3)
How do I top up the credit?
You can top up via Credit Card as and when you need it
4)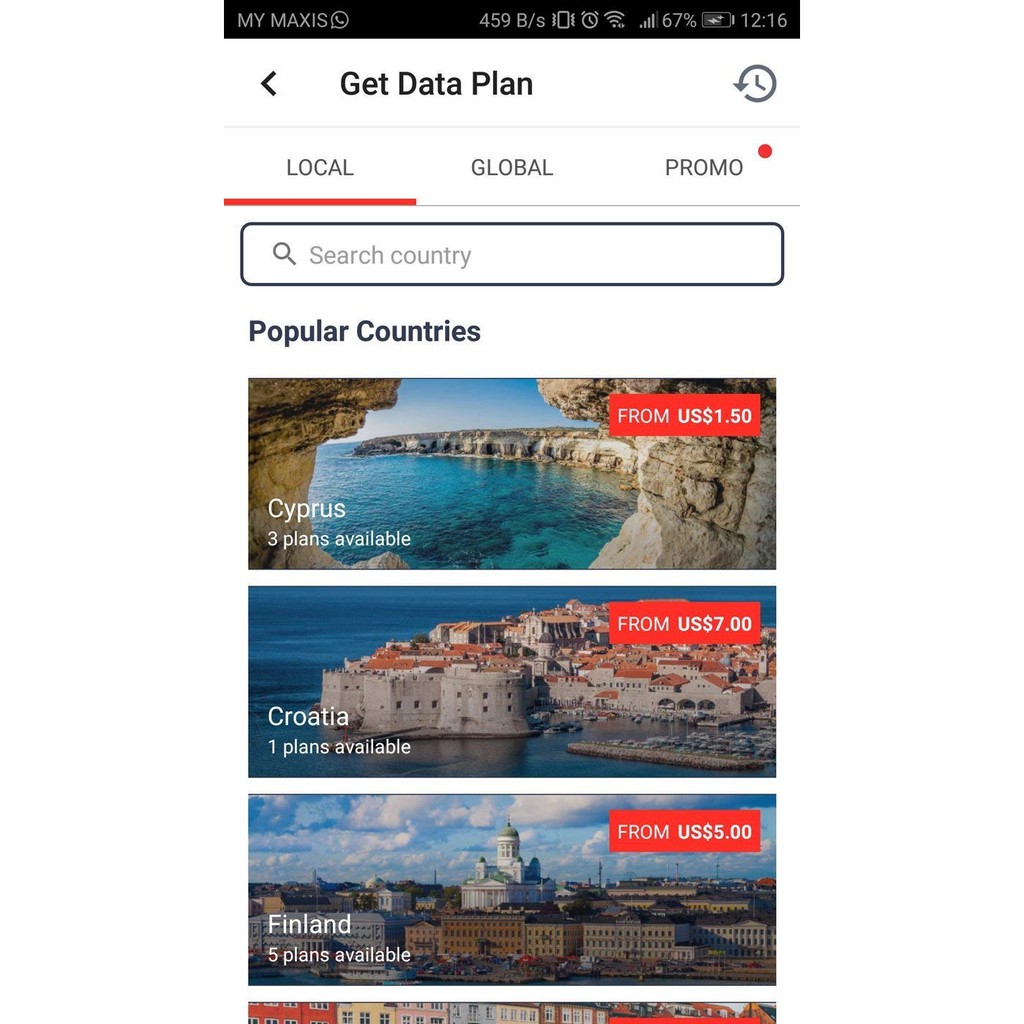 Does this card need to be activated?
The card do not expire. So you do not need to activate it. But I recommend activating it upon receiving for a few reason. Upon successful activation you get 100mb of worldwide data access for free for 1 year. And if you have a faulty sim card I will always replace it
5)
Is this a Sim Card?
Yes this is a sim card version. It is a 3 in 1 sim card. It support normal, micro or nano sim
Access data roaming over 140 countries. Check out which countries is covered here:
 More information on local data packs: 
Example if you are going to Japan, you can choose from the app with data plans such as 1Gb for 8days from just US$2.10 or 3GB for 15 days from just US$5.70. It is cheaper than you buy a new SIM card each time you travel. Just purchase data plans as and when you need.
For use in Japan, Korea, India, Indonesia, Malaysia, Singapore, Australia, US, Macau, Hong Kong, Taiwan, China, and more!