Riot: Civil Unrest - Nintendo Switch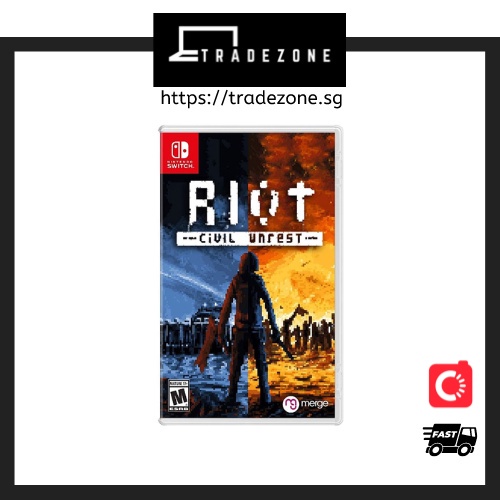 Riot: Civil Unrest is a real-time riot simulator that places the player right in the heart of some of the world's most fractious clashes. Campaigns include: Indignados (Spain), Arab Spring (Egypt), Keratea (Greece) and NoTAV (Italy), and single level scenarios (total 17 scenarios) include Rome, Oakland, Paris, London and Ukraine.
Having experienced rioting first-hand at the NoTAV protests in Italy, creator Leonard Menchiari was motivated to tell the stories and express the feelings experienced during these clashes through game. With the option to take the POV of and control either the police or the rioters, Riot: Civil Unrest presents the player with the opportunity to experience both sides of a fight in which there is no such thing as victory or defeat.
Play as the Police:
-Command assault, tactical, and ballistic squads
-Contain the crowd by using smoke grenade, rubber and plastic bullets, tasers or even live ammunition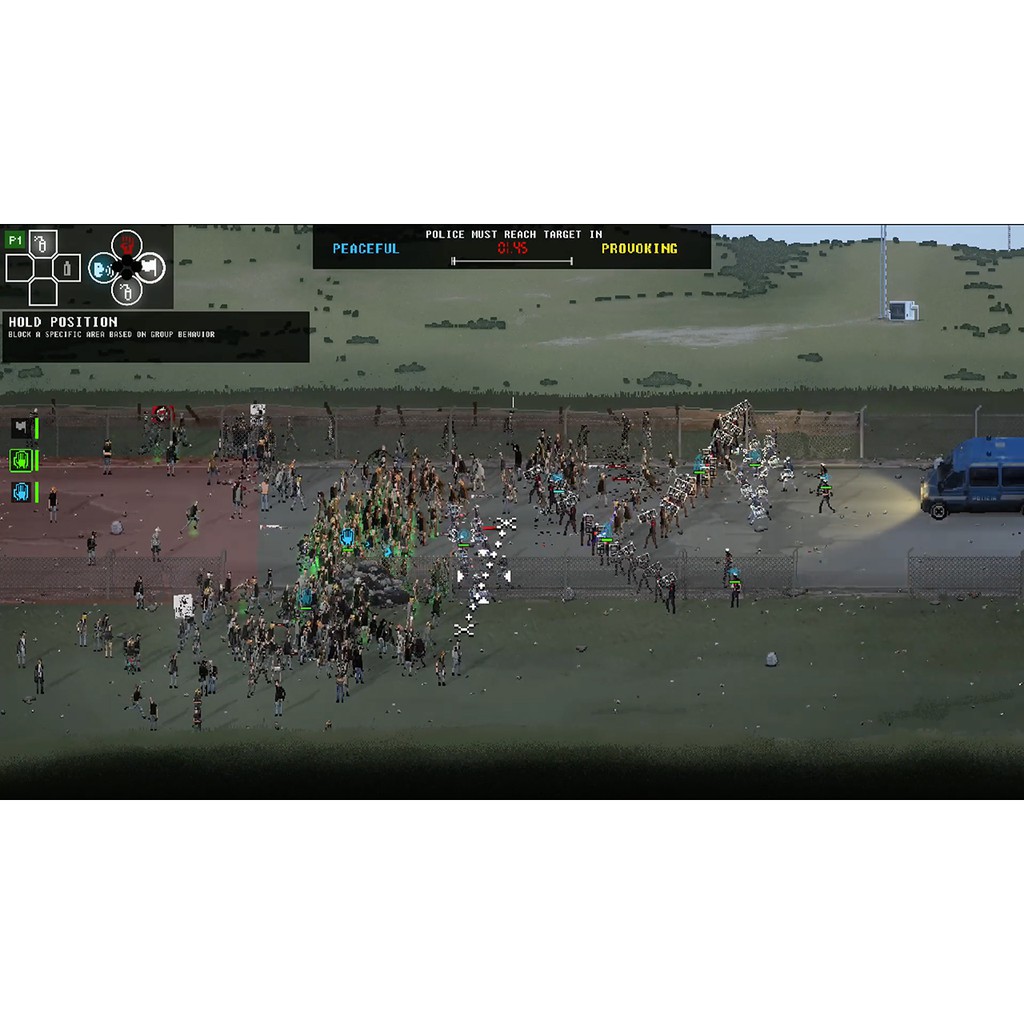 Play as the Rioters:
-Instruct leaders, agitators, rioters and journalists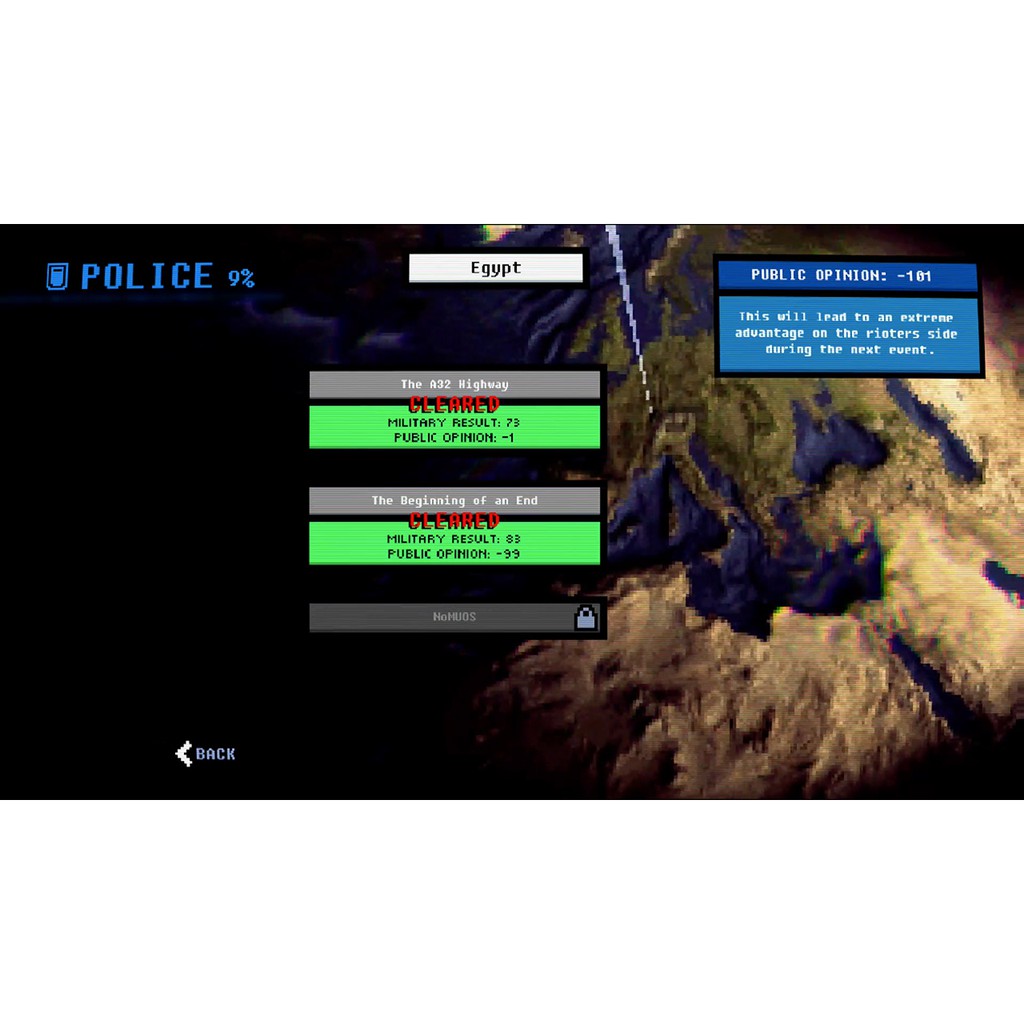 -Influence the crowd or attack with cocktails, fireworks, paper-bomb, rocks, street furniture and the power of the media
*All Pictures shown are for illustration purposes only