Travel SIM & eSIM Data Plans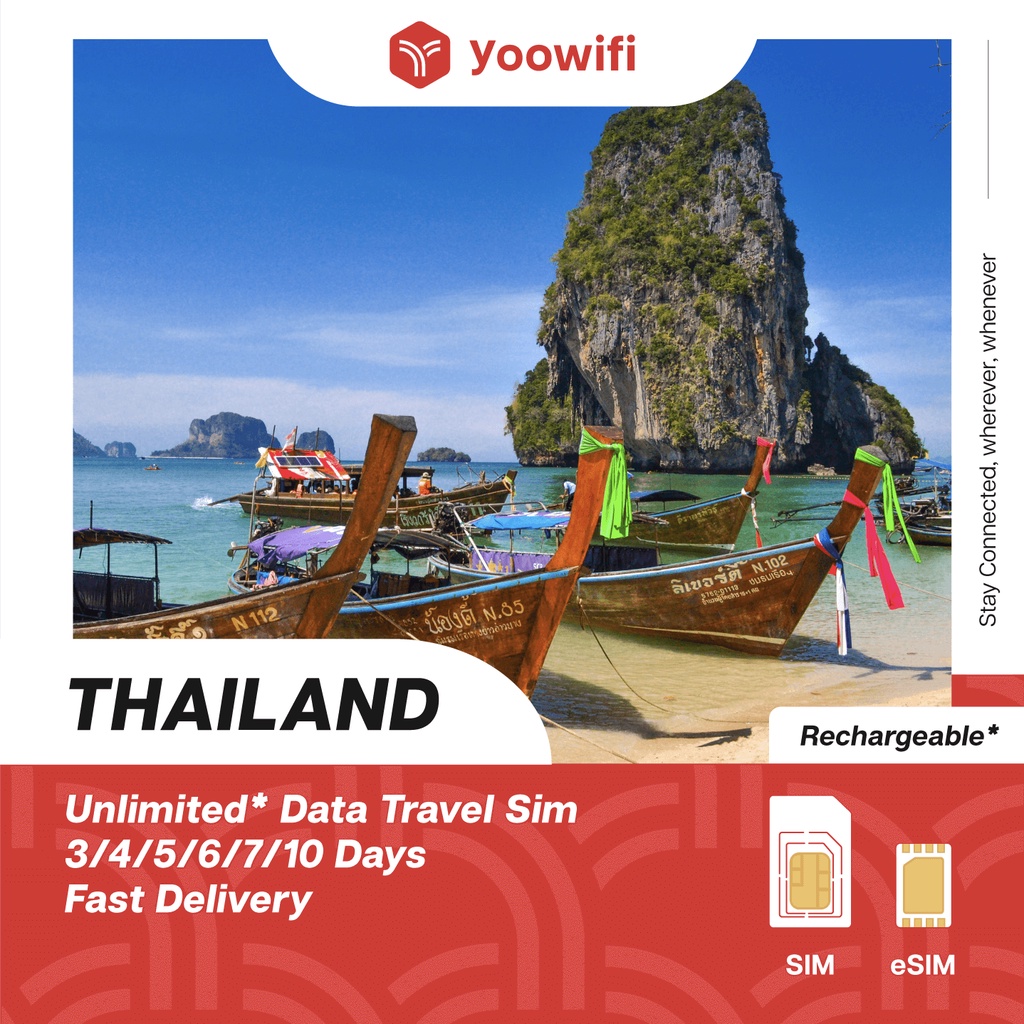 Data Plan Type:
- Unlimited Data *500MB HighSpeed Daily throttled speed after*
Duration: 3 to 30 days, starts upon first use in travel country(Refer to terms and conditions),
Voice/ SMS: No.
High-speed data top-up: Available
*For eSIM QR Please Select "Singpost - Normal Mail" as shipping option
️Terms and Conditions (Important):-️
1. Data Validity starts immediately when arrival in destination country (Day 1),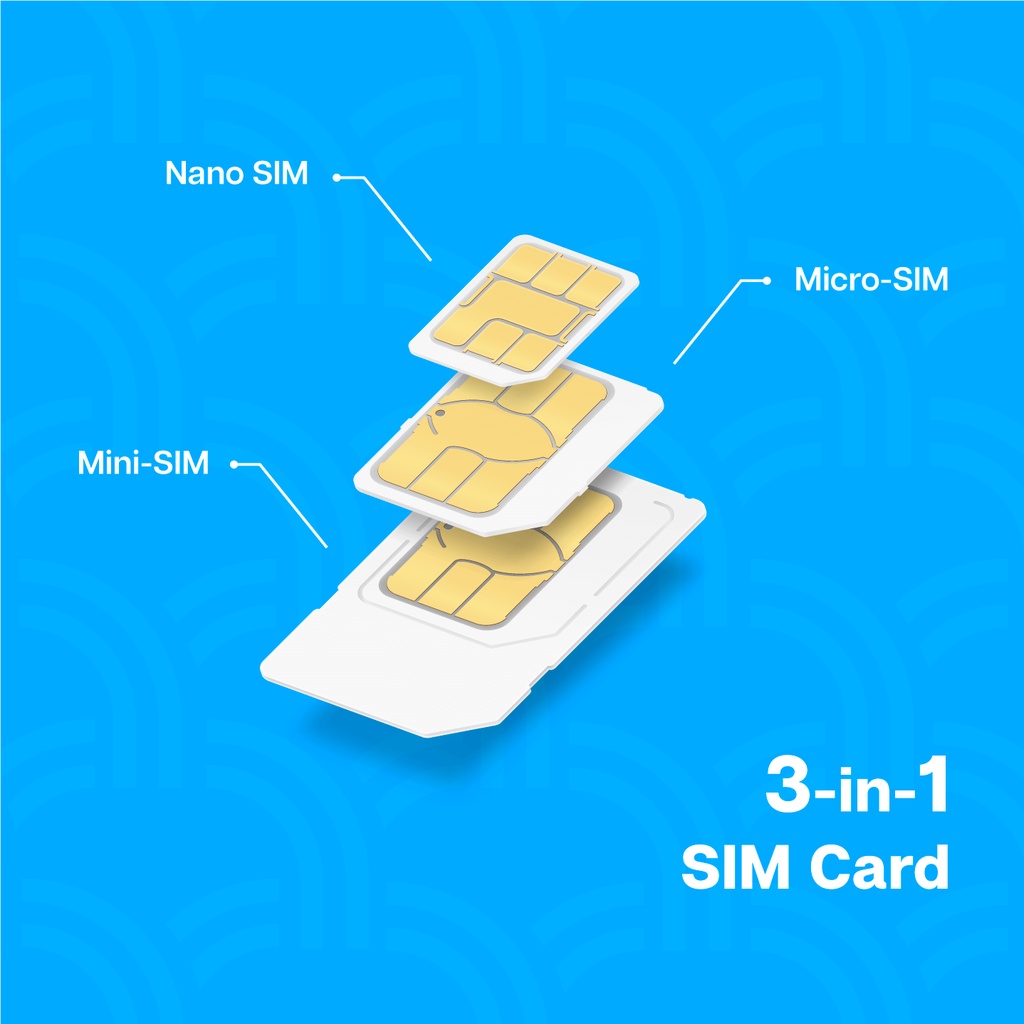 2. You may install eSIM before traveling from Singapore (before your flight) or, at destination when you need it (Internet connection required for installation),
3. As QR Code generated is unique, non-refundable if a change of mind or other reasons (Device doesn't support or accidental installation and deletion).
4. Expiry date: 60 days after purchase (You need to activate eSIM within this time)
Delivery method:
eSIM QR code will be sent via email and Shopee Chat.
Order processing up to 24hours from your purchase time.
Kindly provide your email during check out.
Step By Step on How to use:
iOS- Settings > Mobile Data > eSIM > Add Data Plan , Scan QR and label accordingly. (example, Thailand)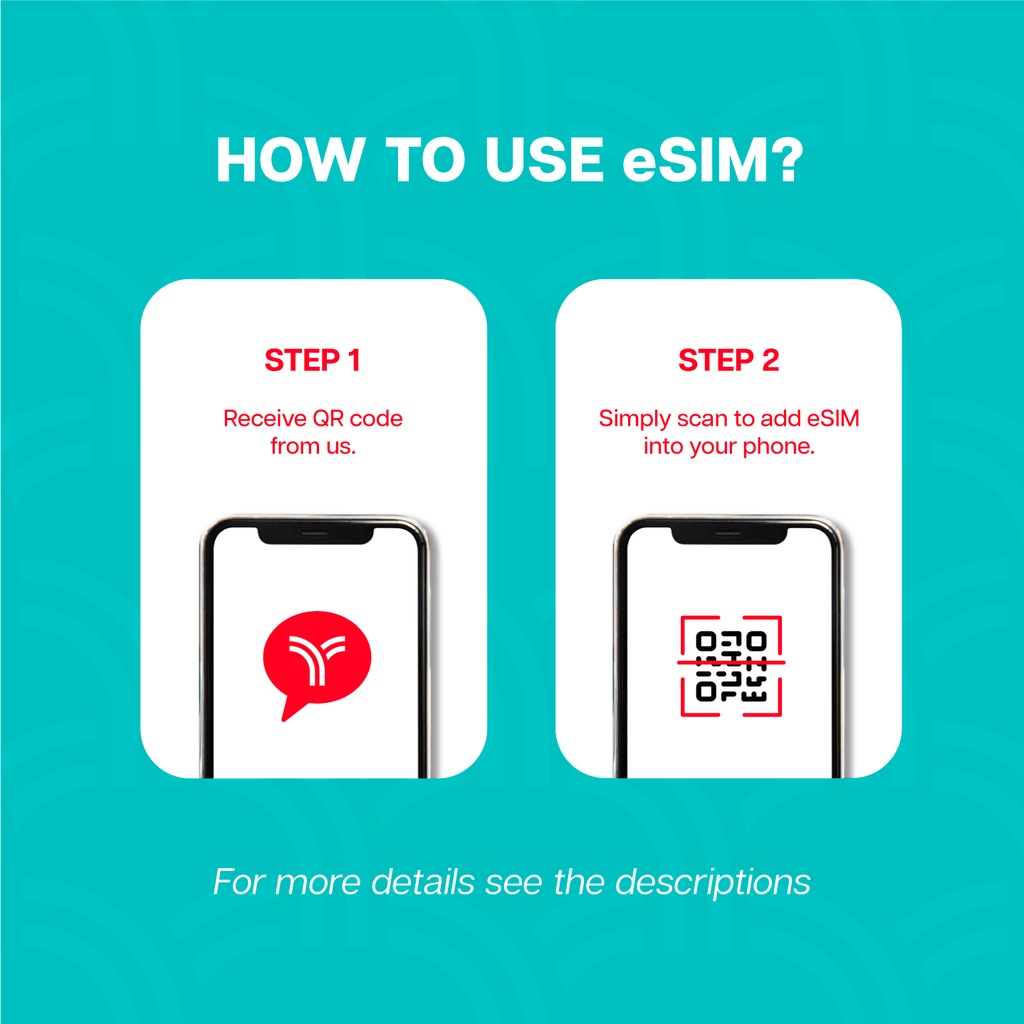 Android- Settings > Network> Sim Card Manager > eSIM > Add mobile plan > Scan QR and label accordingly. (example, Thailand)
Your local telco will be default in Singapore. Overseas, select eSIM for mobile data, and enable data roaming.
No more changing of physical sim card, the eSIM profile can be deleted once utilized.
️Caution and warnings:️
Important: eSIMs can only be installed once, the QR code is unique, if you accidentally deleted them after activation, we are unable to refund you.
Do NOT DELETE/REMOVE your eSIM from your device after successful installation.
If you enable data roaming before switching to eSIM, you may incur high roaming charges from your telco.
If there are connectivity issues, restart your device and it will auto-connect to the local network.
If the issue persists, kindly contact us here via Chat or the contact information provided.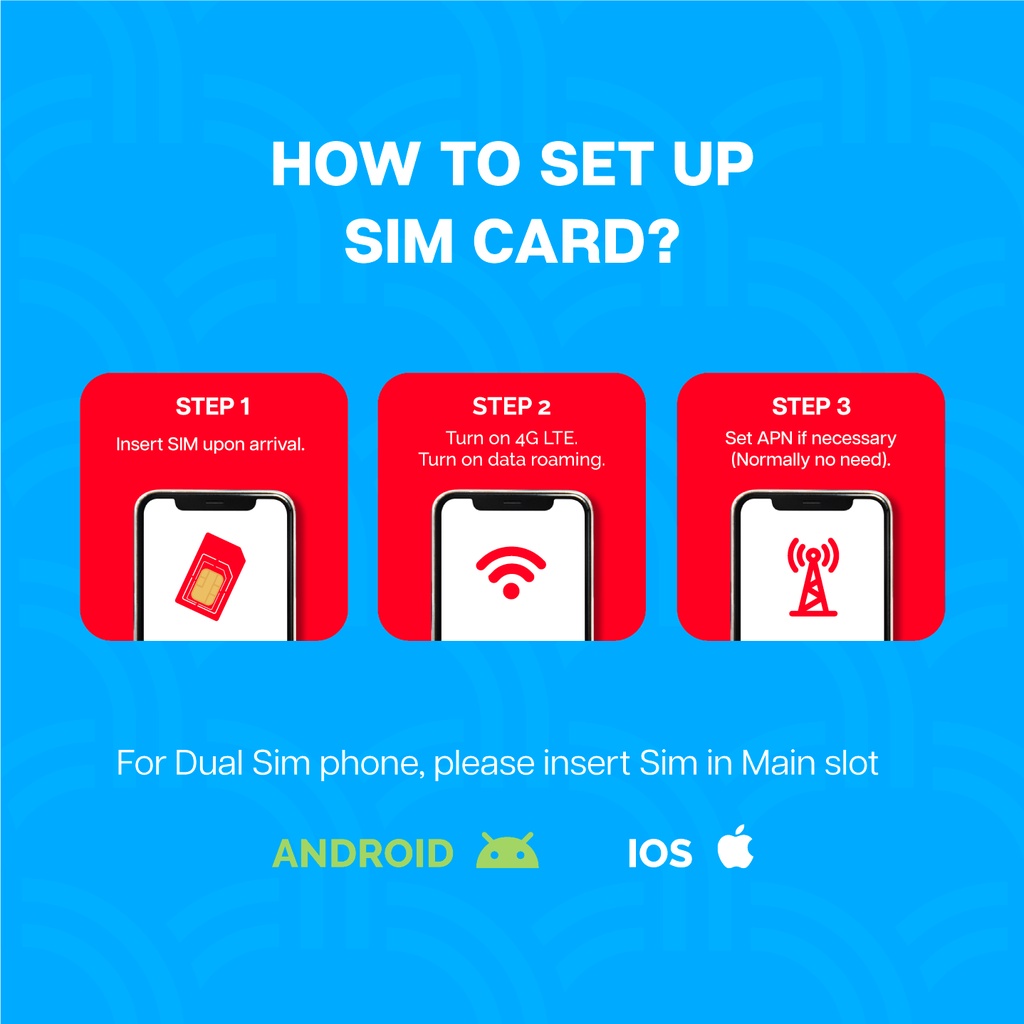 *********************************************************
How to order
1. Select your duration and data
2. Provide mobile in "Message to seller" upon check out
3. Delivery of eSIM QR code will be sent via sms
**Order processing from your purchase time - up to 1 working day
What is eSIM
An eSIM – short for embedded subscriber identity model – is a digital version of the SIM card that you use to connect your phone to your network provider.
Benefits of eSIM
No need for a physical SIM card
Easy to install – Scan eSIM QR
Secure – Safer than public Wifi
Cost-effective – Up to 90% savings on roaming charges
Environmental friendly – fewer plastic SIM cards
eSIM compatible devices refer to product image
Check the model of your device, ensure that your unlocked devices support eSIM function
*iPhones purchased from China or Hong Kong are dual sims, with no eSIM.