LOCAL TRUSTED SINGAPORE COMPANY
⭐Follow Us to get a massive Discount Voucher ⭐
️Direct Factory️Wholesale Price️
Fast Delivery within 1-3 working day
Default Courier Service: Ninjavan( Fast & Secure 2 to 3 working day )
CS Centre Working Hour
Monday to Friday: 10am to 6pm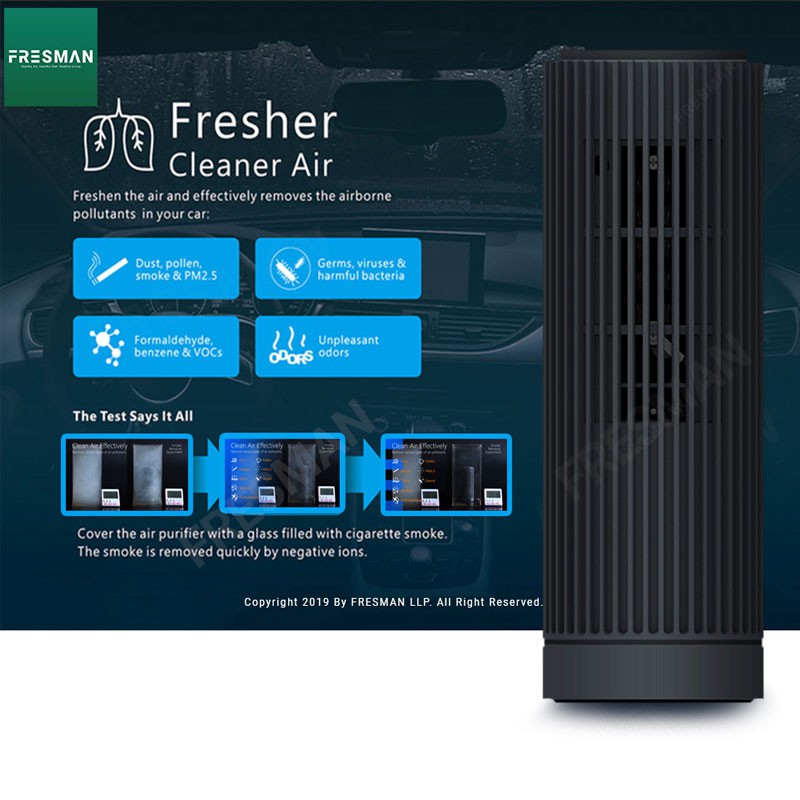 Saturday: 10am to 2pm
Sunday & Public Holiday Off
⭐⭐⭐⭐⭐⭐⭐
Product Highlight !!!
⭐⭐⭐⭐⭐⭐⭐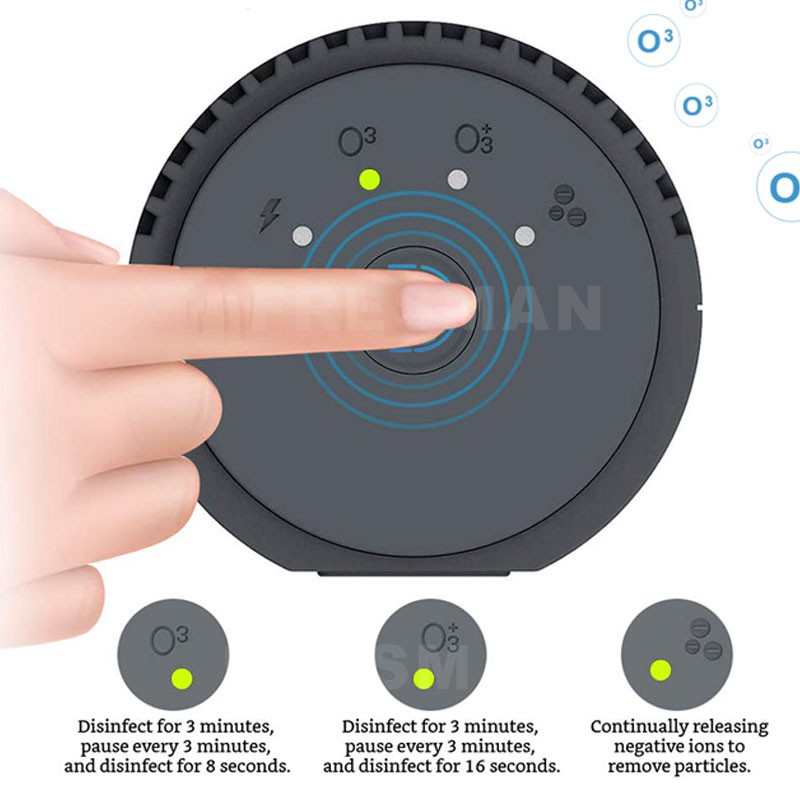 ● DUAL PURIFICATION MODES: This air purifier has 3 functions, O3/O3Plus/Negative ion, you can switch the mode on the operations panel at the top. Ozone mode can remove the unpleasant odours, decompose benzene,formaldehyde& VOCs, Help extend the storage life of food. Ionic Mode can effectively dispel air pollutants such as dust, smoke and PM2.5 and fresh the air and create positive vibes.
● PORTABLE & VERSATILE: It is compact, stylish and great to use in small spaces, such as office, study, bedroom, toilet, pets house, outdoor tent, car, desktop, shoe cabinet and so on.
● INTELLIGENT CONTROL: Work intermittently to maintain safe ozone concentration. Instrument running about 20 db, quiet to you do not feel that it is working, at any time will not disturb your life.
● Long battery life: This air cleaner include a 18650 battery that can be up to about 25 days of continuous use under O3 mode after it is fully charged, and when the device detects low battery condition, the power indication light will blink in red to inform you to charge the battery.
● CE ROHS FCC Approved: This mini ozone ionic air purifier passed CE,ROHS and FCC certification.
⭐⭐⭐⭐⭐⭐⭐
Product Details
⭐⭐⭐⭐⭐⭐⭐
Product Name: IGNACIO Dual Mode Car Air Purifier
Colour: Black
Input: 3.7V/DC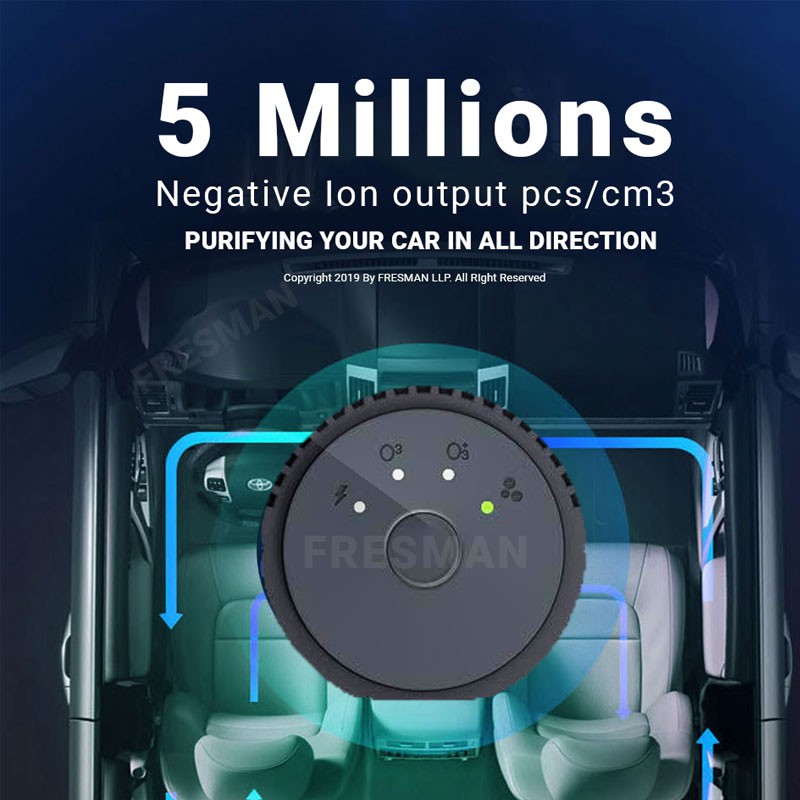 Power <0.6W
Ozone Output: 12mg/h
Negative Ion Output: 5millionspcs/cm3
Dimensions: Height 163mm* Diameter 59mm.
Weight: 210g
⭐⭐⭐⭐⭐⭐⭐
PACKAGE INCLUDE
⭐⭐⭐⭐⭐⭐⭐
- 1x Car Air Purifier
- 1x English user manual
- 1x USB Cable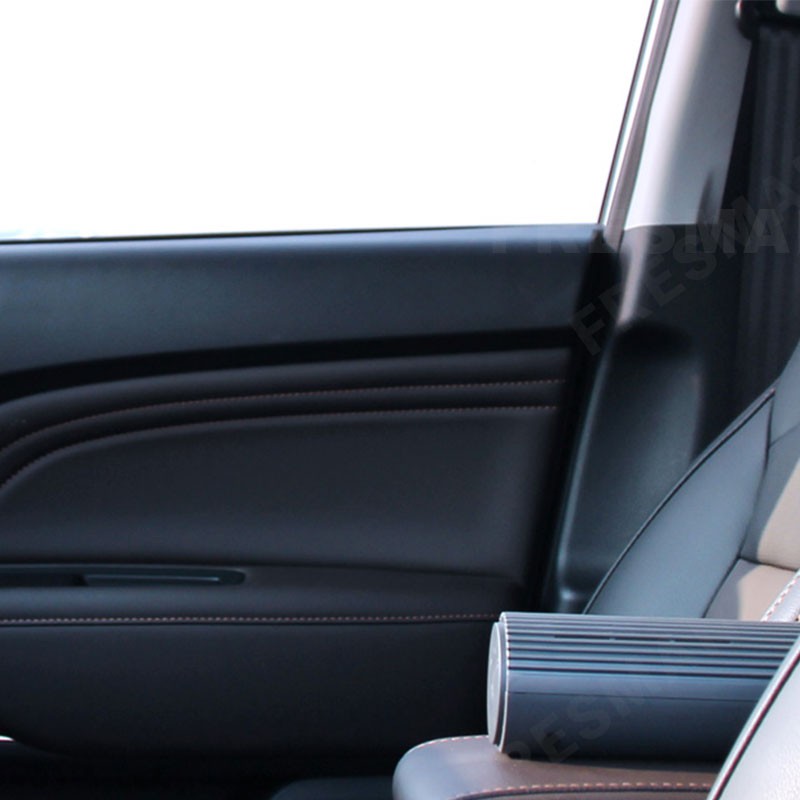 - 1x Rechargeable Lithium Battery
⭐⭐⭐⭐⭐⭐⭐⭐⭐⭐⭐⭐⭐⭐⭐⭐⭐⭐
DROPSHIPPER WELCOME ,YOU SELL, WE SHIP FOR YOU
⭐⭐⭐⭐⭐⭐⭐⭐⭐ ⭐⭐⭐⭐⭐⭐⭐⭐⭐
Neutral Packing, No Invoice, No Price Tag