Custom passport cover [Emboss Name + Charm]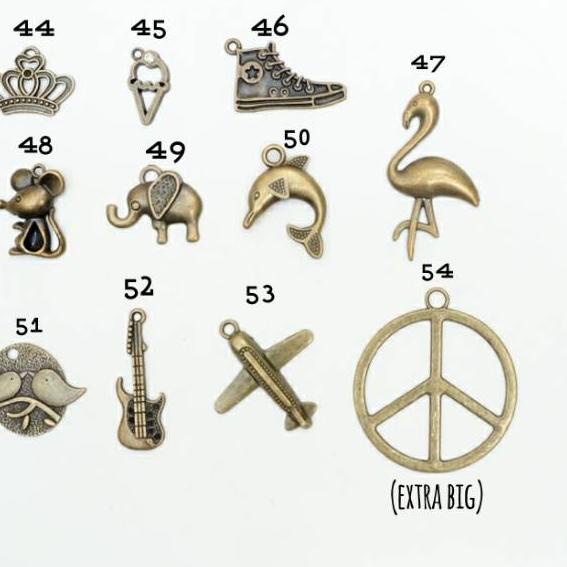 1 DAY PROCESS
Material: synthetic leather saffiano
**Except Milk brown and lavender-- thick silk leather material
Empty passport color (saffiano material):
Baby yellow
Mint green
Baby pink
Dust pink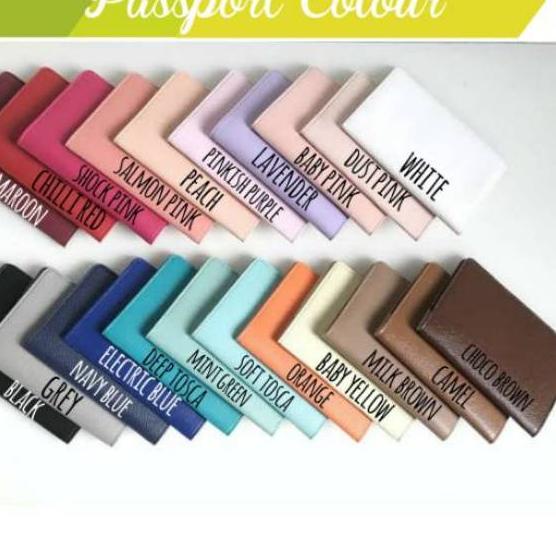 Orange
Blank Charm no:
9, 22, 26, 30, 34, 38, 43
Empty upper material no:
10, 11, 14, 16, 17, 18, 19, 21
Prices include: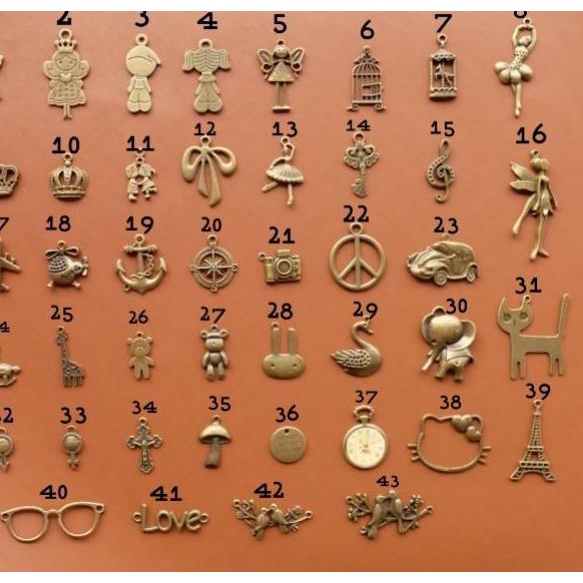 1pc passport cover. Free cover color (as long as supplies exist) please slide the picture to see the color choice of cover
1pc Custom emboss name. (maximum of 13 letters) Font / letter type can only be one type as in example.. Free charm position can be done.
Belt color (upper material) (embossed leather material) please slide the picture to see the choice of belt color
1pc Charm (according to the existing catalog, please slide the image to see the option)
Charm position is also free yaa...
Example ORDER FORMAT:
Passport Cover: pinkish purple
Charm: no 28
Name: ABIGAIL
Belt color: no 3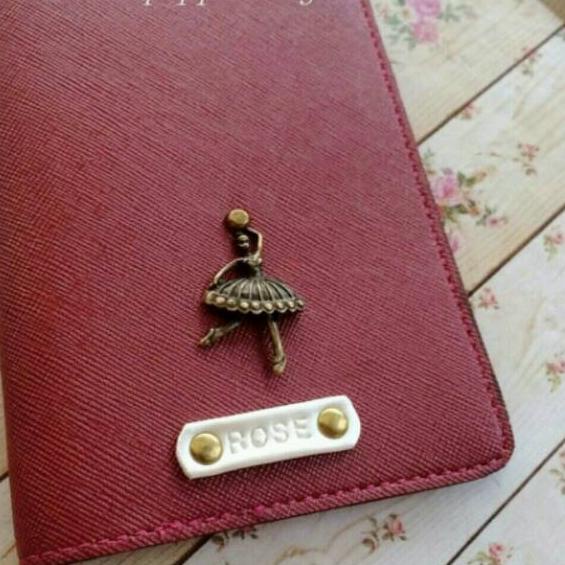 Name & charm position: lower right corner
**important**
Do NOT FORGET TO WRITE IN REMARKS ORDER color cover and name!
If not listed it is considered to buy an anonymous plain cover and cover color will be sent randomly.
If not list the desired belt color, the belt color is customized to the color of the cover passport
If you do not list the name and charm position, it will be installled on the lower right or center corner (depending on the name and charm)
Notes:
• Extra charm: 10,000 / pc
• Extra lower iron letters: 5,000/letter
• Extra emboss name: 10,000 (max 13 letters)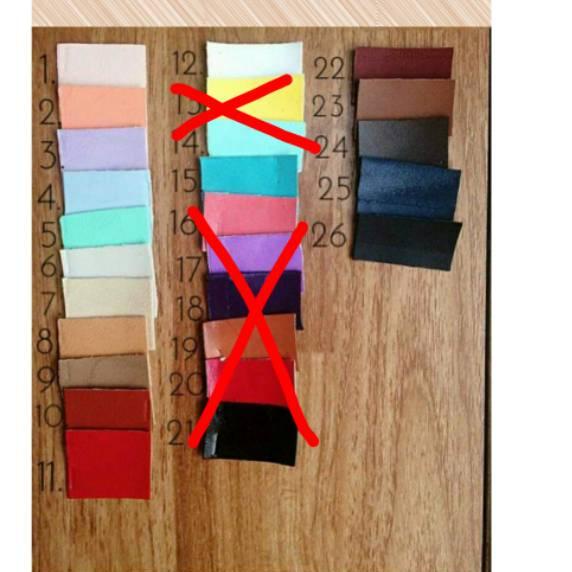 (Choose Additional products for EXTRA CHARM & NAME)
Madename craft
Please TAKE NOTE (BUYING = AGREED)
-Our Order has QC both quantity and quality, (give an alternate color choice note, if it's empty we' ll inform it through chat features and we'll wait for a 1X24-hour response, no chat response then we' ll change the color Similar ones/ random)
-Wait For the next order to bring friends and family yes!
-Thank You.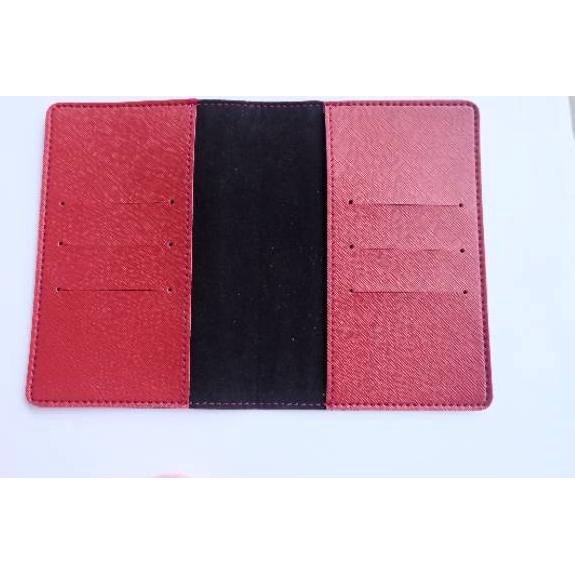 ~~>>>> Customer satisfaction is our main goal <<<<~~
~~>>>>>Thank You for Your Visit <<<<<~~