Ugreen 10245 Displayport cable 1.5m supports users to connect to devices with Displayport ports to output high-quality images and videos. With many outstanding advantages, Ugreen cable completely meets the needs of use for presentation and presentation purposes in study and work. Neat design, durable material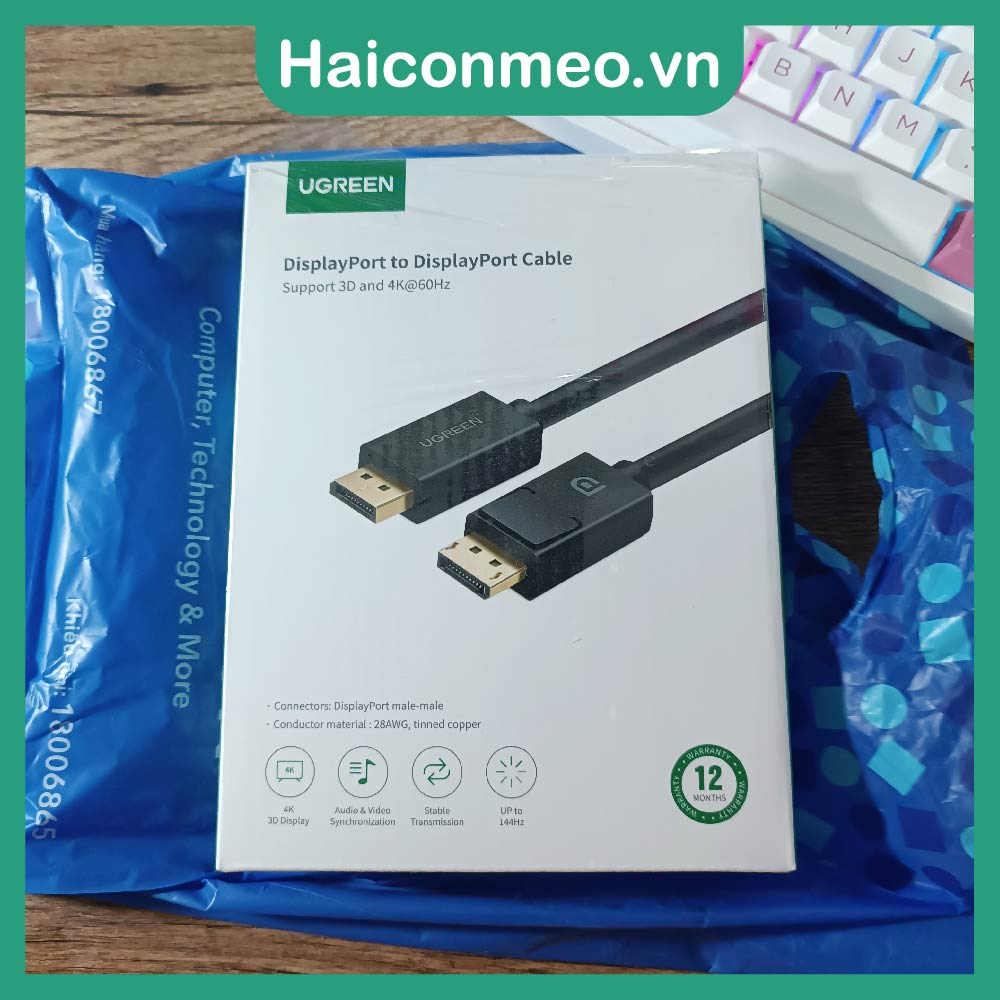 The cable has a length of up to 1.5m so that users can easily connect to the device at a long distance.
Ugreen 10245 1.5m Displayport cable has an outer shell made of ABS and PVC material that has good anti-cracking and anti-interference ability. The inside is 100% pure copper core and the contact needles are 24K gold-plated.
Support quality output, stable fast speed
Ugreen 10245 1.5m Displayport cable supports V1.1 standard Displayport, providing sharp video resolutions up to 3840x2160 @ 60Hz and 1080p (Full HD), with excellent sound quality to ensure the presentation Your projection and presentation have best results.