S E L A M A T YOU CHOOSE THE RIGHT SHOP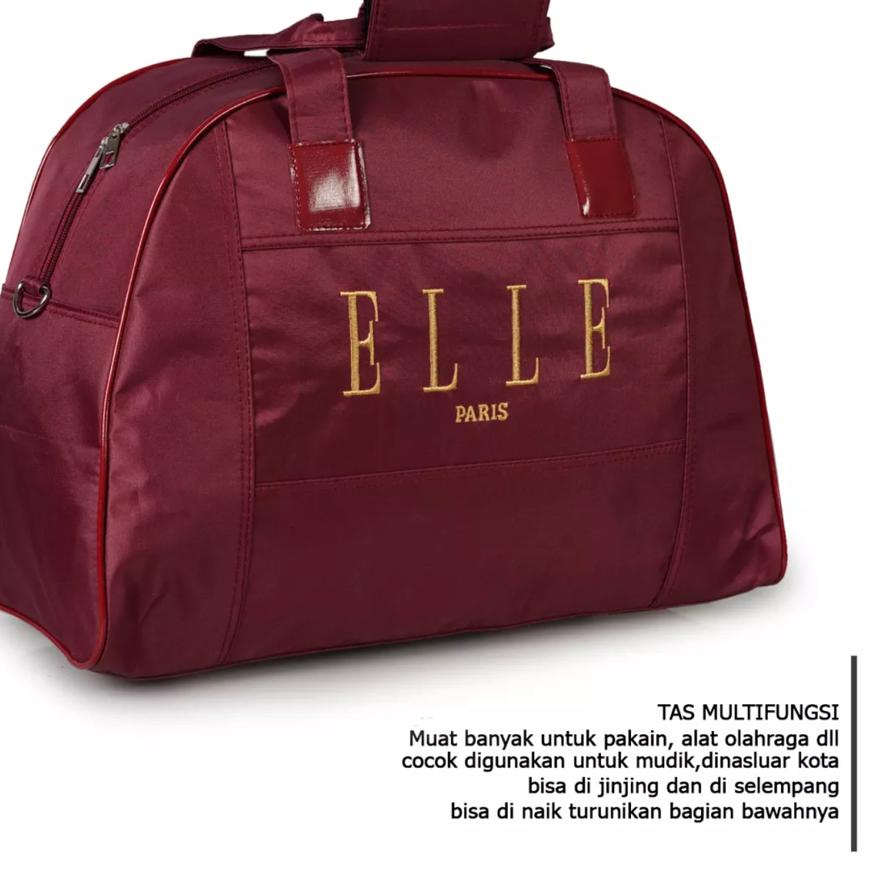 Please READ FIRST YES..
* Product DESCRIPTION:
* Elle EL 8018 Travel Bag Clothing Bag
* Color: Black, red, Maroon, brown, Navy blue
* Dimensions:
* Height: 33 cm
* Width: 53 cm
* Thickness: 25 cm
* Material:
* * Thick Micro Polyester
* * Strong shoulder Webbing strap
* Compartment:
* It consists of 2 Spaces
**main Parts (clothing, shoes, SLR Camera etc.)*
* * Stationery, mouse, travel supplies etc*
* For those who want to order directly check out as desired / list in the note.
Give the sender's notes and no cell phones in the note section.
*Please List ACTIVE HANDHPHONE numbers. For PARTY OF GAMANG COURIER TO CONTACT UPON DELIVERY OF THE ITEMS YES SAFT.
Note:
We ALWAYS DO CHECK BEFORE WE SHIP TO YOU TO MAKE SURE NO FLAWS OF PRODUCT AND UNTIL ON YOUR HAND IN GOOD CONDITION
- Please immediately confirm when the item is received and don't forget to give us a 5 star yes brow / sist. Your judgment is very valuable to us.
Nb:
If THERE'S ANY DELAYS ON THE GOOD IT IS NOT OUR WRONG THAT IS NOT OUR FAULT SO DON'T JUST GIVE US A BAD STAR..
Happy Shopping
Thank YOU WE ARE WAITING FOR ANOTHER ORDER