___________________Alwaysonline___________________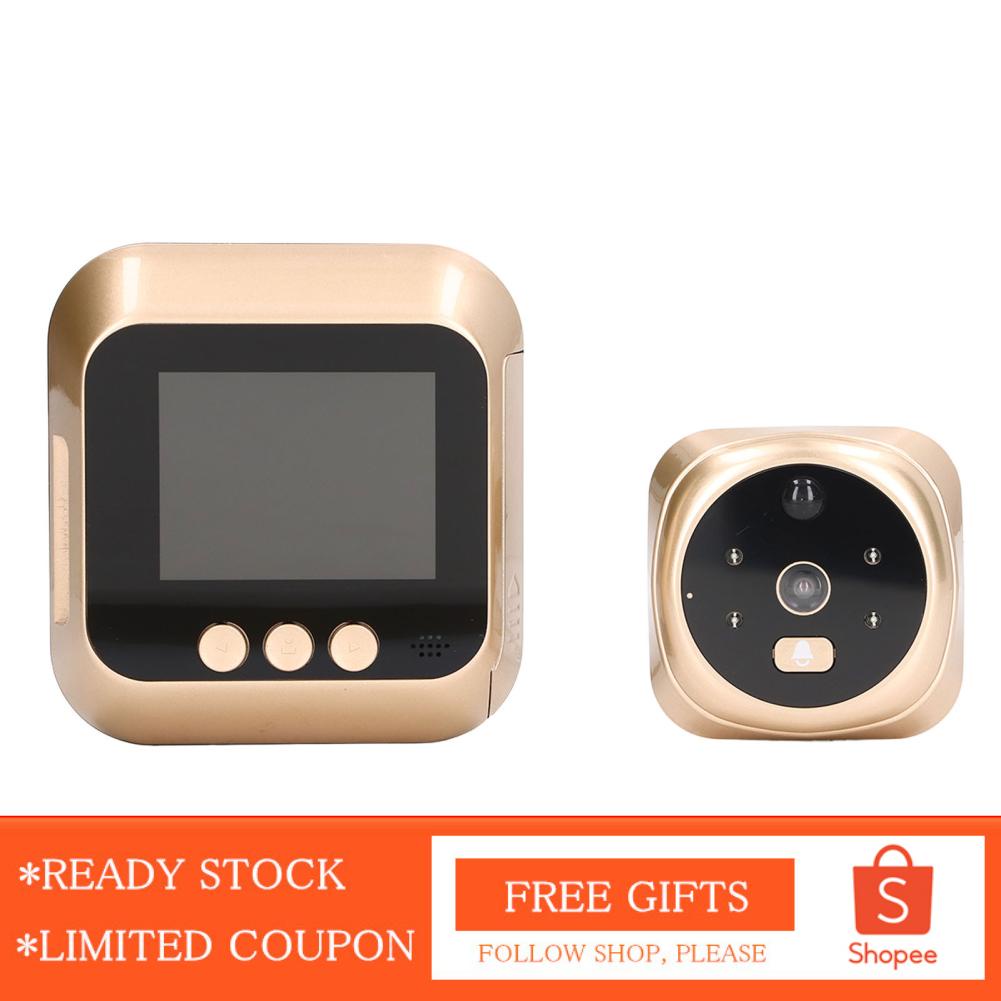 Welcome to our store, we insist on the lowest price to sell the best quality items.
Ready Stock Wholesale Price Quality Checked
Surprises for you
Shop Voucher: Get More Discount
Follow Shop: Free Gifts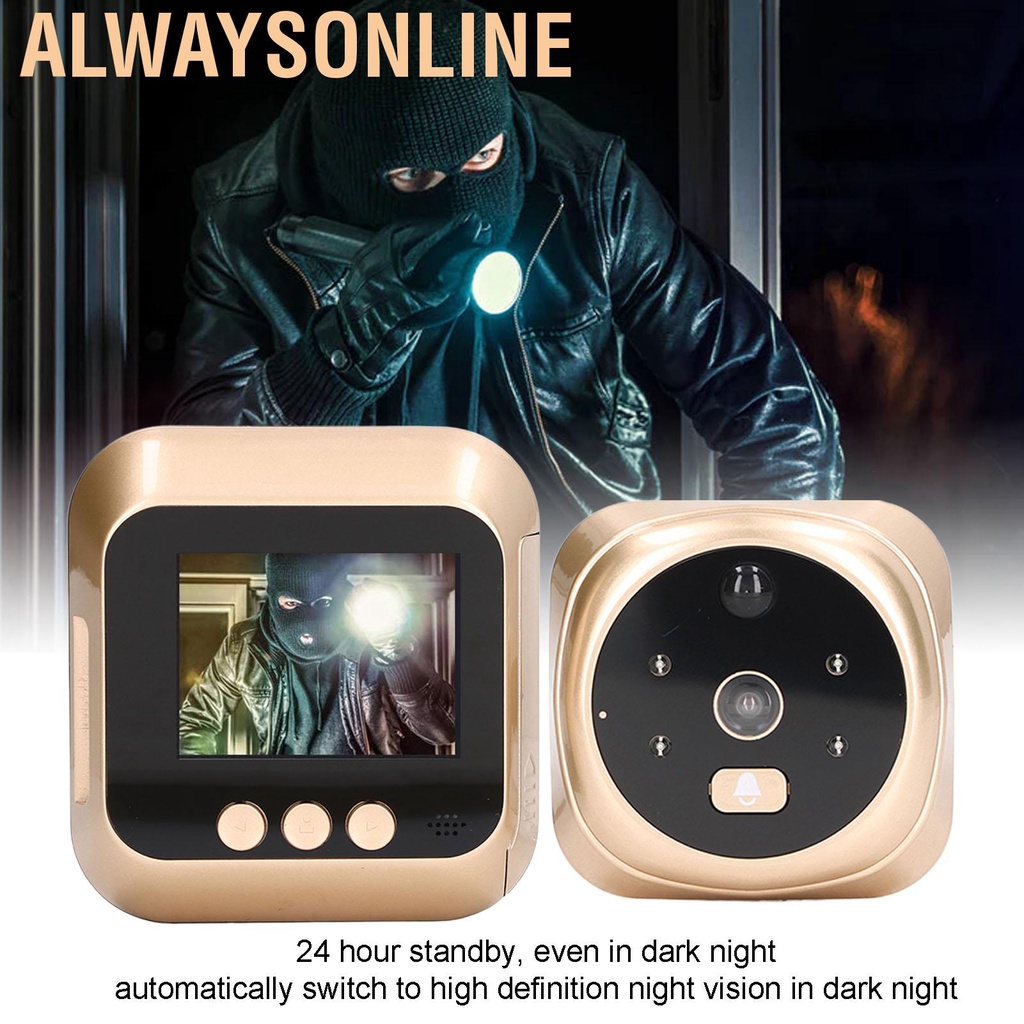 "Like" Items: Priority Shipping
( Sent us follow shop screenshot and remark on your order "Free Gift", if not will miss)
Attention Please
We will be based on your guests in your country to send the corresponding adapter plug.
_______________Product Information______________
Feature:
1. Auto Photo Storage: When a visitor presses the doorbell button, the smart cat's eye will automatically store photos for you to view later.
2. IR Night Vision: 24 hour standby, when the corridor is lowly lit, the electronic cat's eye will automatically switch to high definition night vision, even in dark night, can clearly record the situation outside the door.
3. High Quality: Made of hard ABS material, it's durable, high strength and better prevents external damage. Can easily be installed in iron doors, wooden doors, security doors, glass wooden doors.
4. Wide Visible Range: 135 degree wide angle design ensures you to see the whole scene outside the door, and maximize your home safety. When there are suspicious people outside the door, you can find out quickly.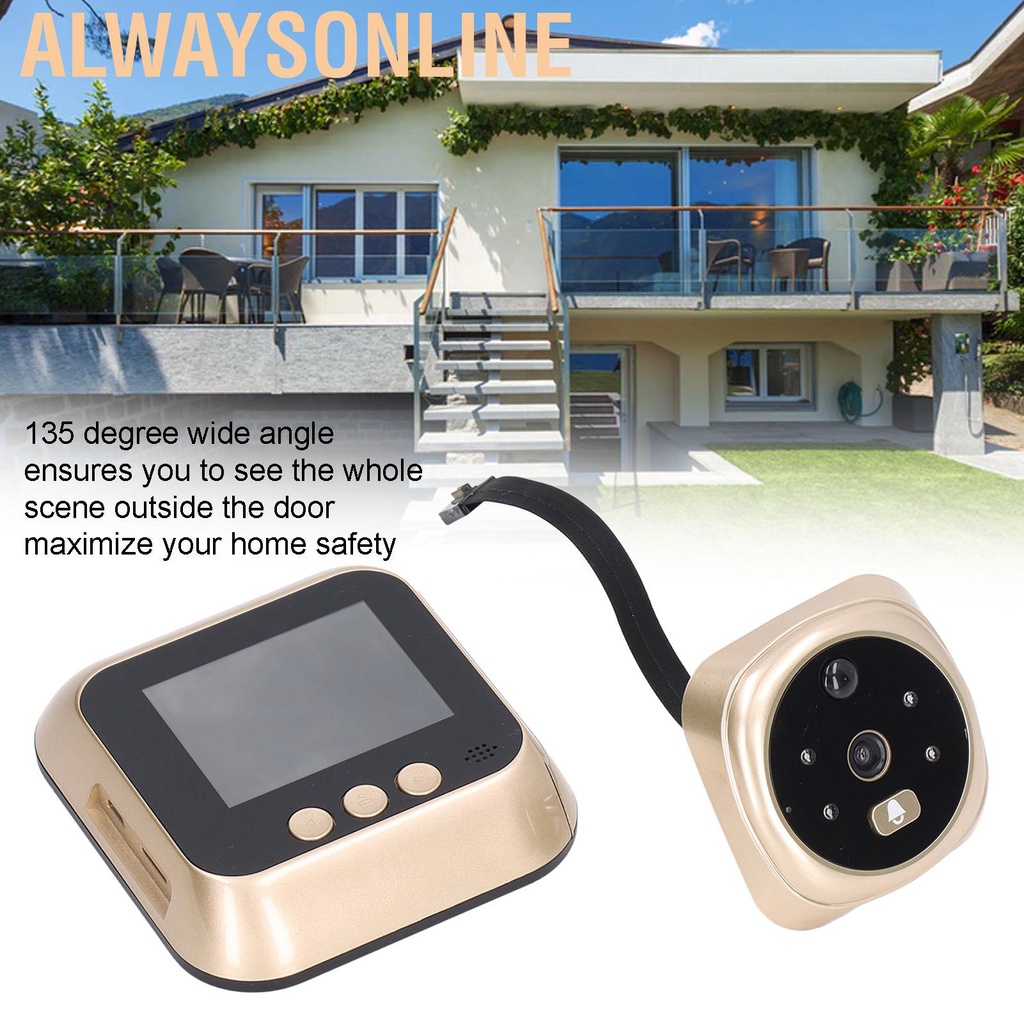 5. Long Standby: Built in 1200mAh lithium battery. Which is energy saving, with low power consumption, and could standby for long time.
Specification:
Item Type: Home Video DoorbellMaterial: ABSApplication: Suitable for families, apartments, office buildings, hotels and other places, can be installed in iron doors, wooden doors, security doors, glass wooden doors, etcLCD Size: Approx. 2.8in/7.1cm
Viewing Angle: 135 degrees
Sensor: 300,000 pixel CMOS active digital image sensor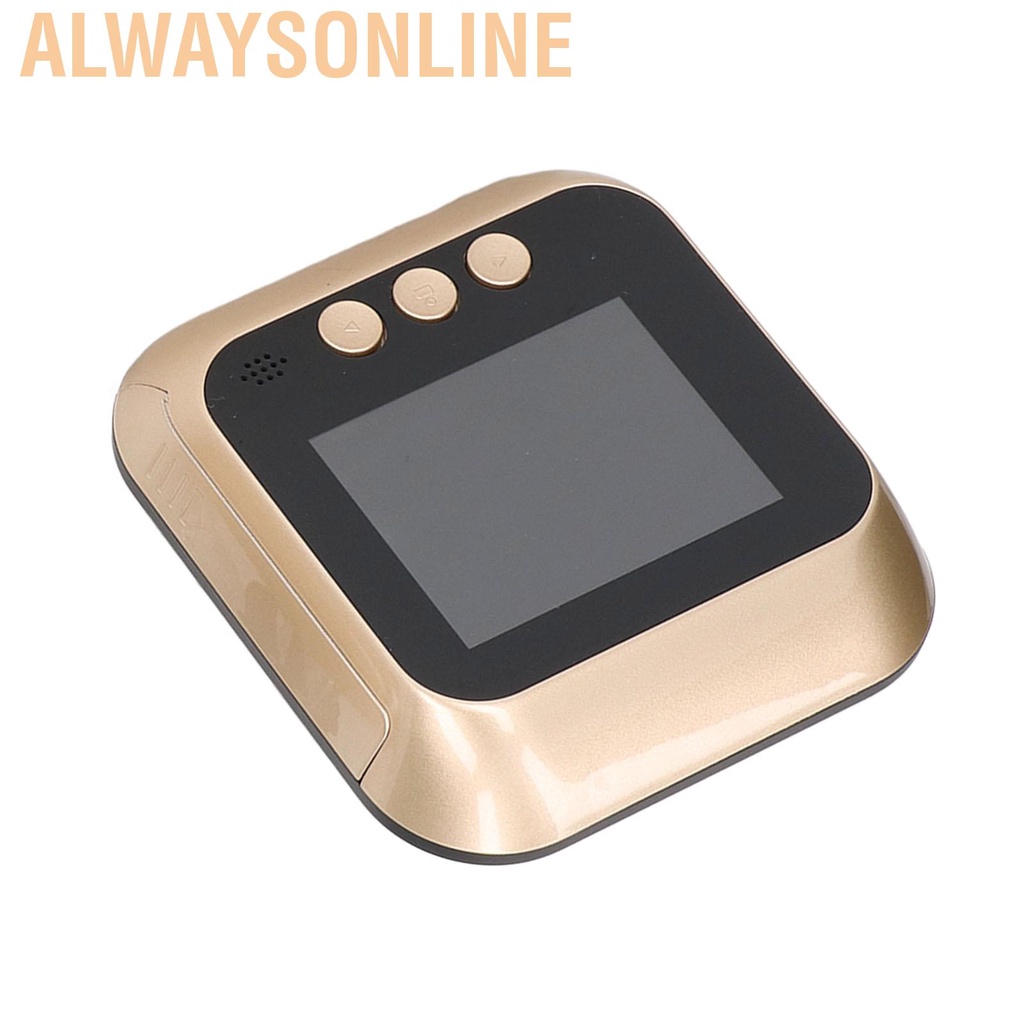 Doorbell: 6 ringtones to choose from
Miniature SD Card Slot (Available): Supports up to 32GB (without)
Infrared: 4 x infrared LED lights with night vision function. In dark light, the LED turns on automatically.
Suitable Hole Diameter: 14-60mm/0.55-2.36in
Suitable Door Plate Thickness: 35-110mm/1.38-4.33IN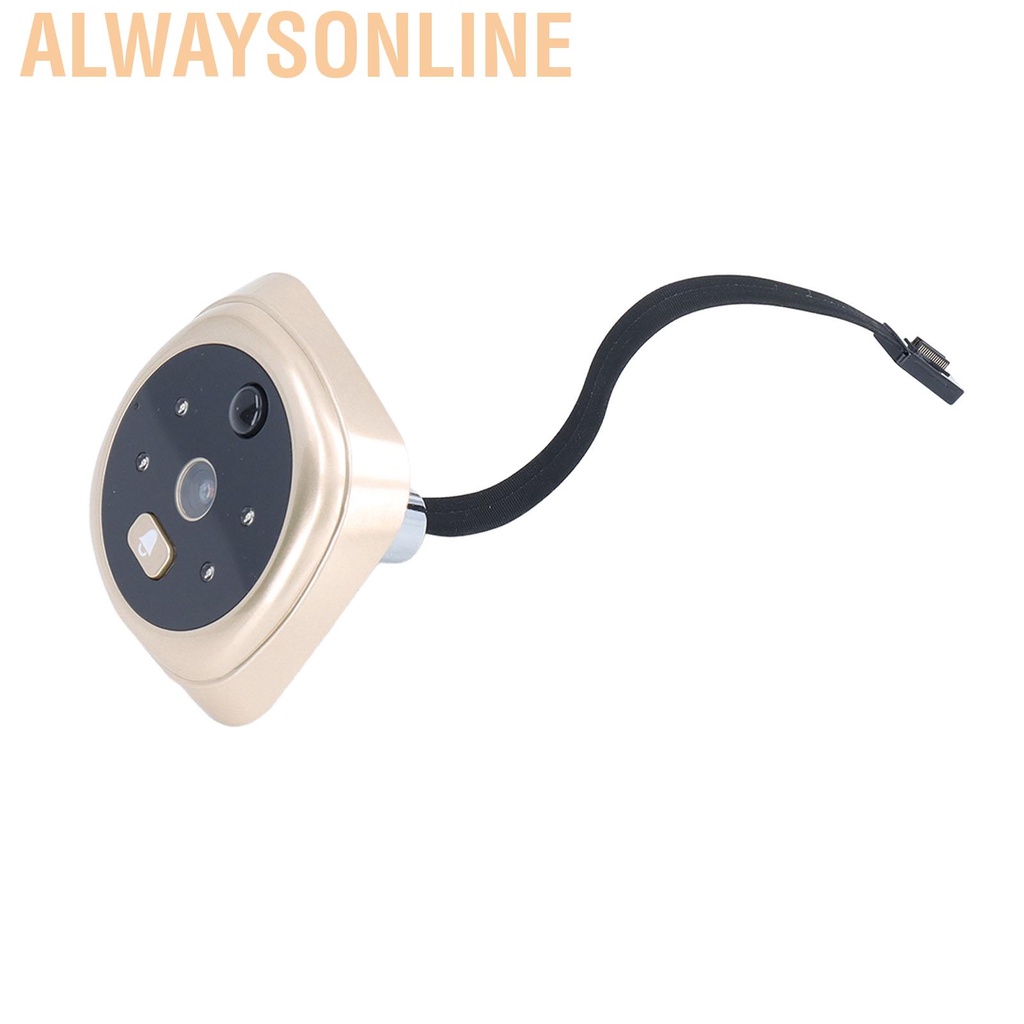 Battery Type: 1200mAh lithium battery x 1 (built in)
Screen Size: Approx. 105 x 98 x 23mm/ 4.13 x 3.86 x 0.91inCamera Size: Approx. 66 x 66mm/2.6 x 2.6in
Package List:
1 x Camera1 x Screen1 x Bracket6 x Screw1 x Manual
#HomeVideoDoorbell #VideoDoorbellCamera #DoorbellVideoIntercom #PeepholeCamera #DigitalDoorViewer #PeepholeViewerDoorbell