🇬🇧Cath Kidston 🇬🇧 Foldable bag Large size, can put a lot of stuff There is a long strap for removable shoulder bag. The bag is made of cotton. Inside waterproof plastic coated Who is looking for a multi-purpose bag to put on clothes, put baby items. Or various luggage This one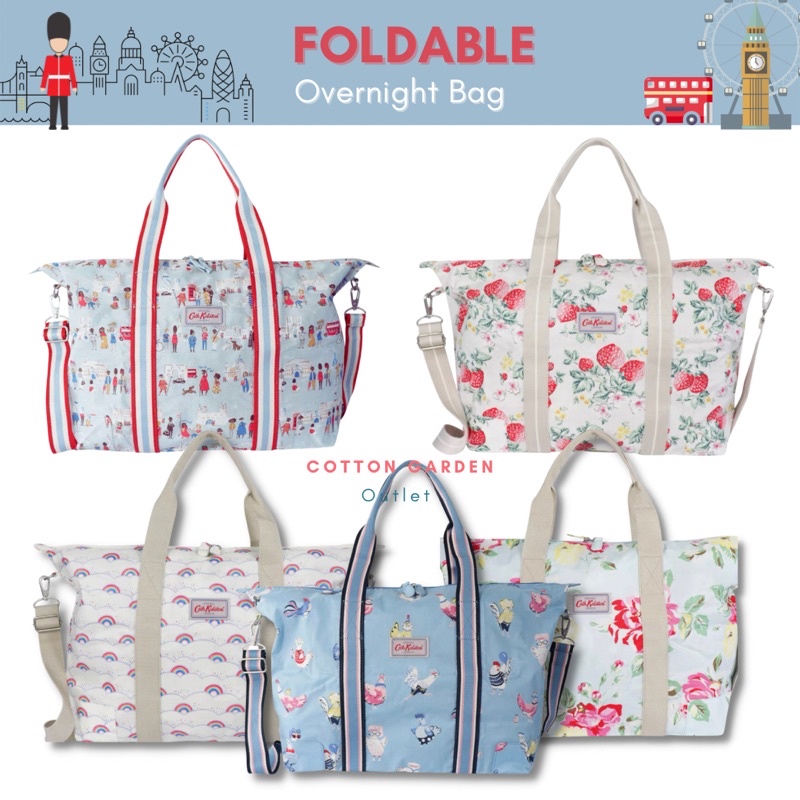 ** ** But ** Button Spot and Kew Prig pattern, there is no long strap for you. Customers will get it according to the picture at all, except for the long cross body strap, waterproof.
Product details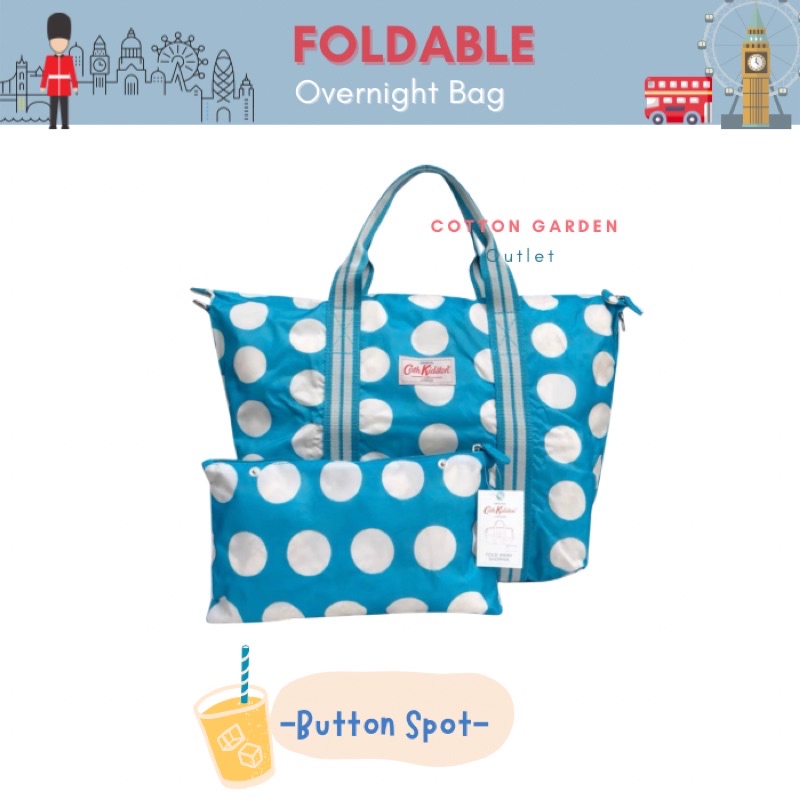 Size 55 x 36 cm, bottom width 18 cm
There is a replacement long strap for carrying.
The bag can be folded into a small bag.
Small bag can hold small things.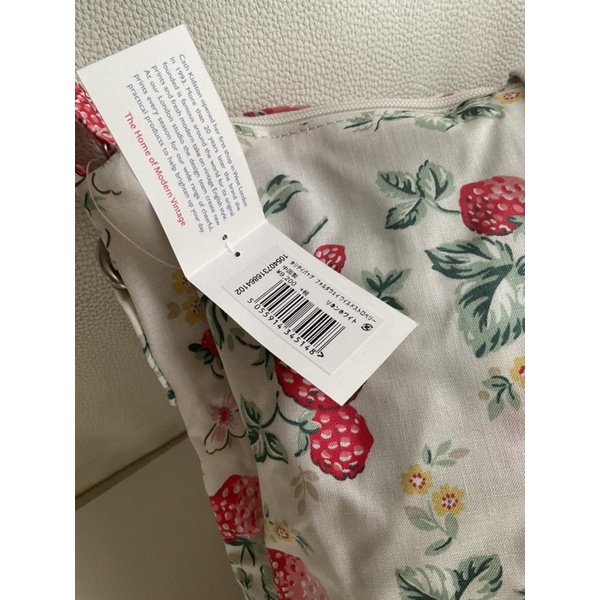 The inside is coated with waterproof plastic.
The outer fabric is waterproof cotton without coating.
Tack complete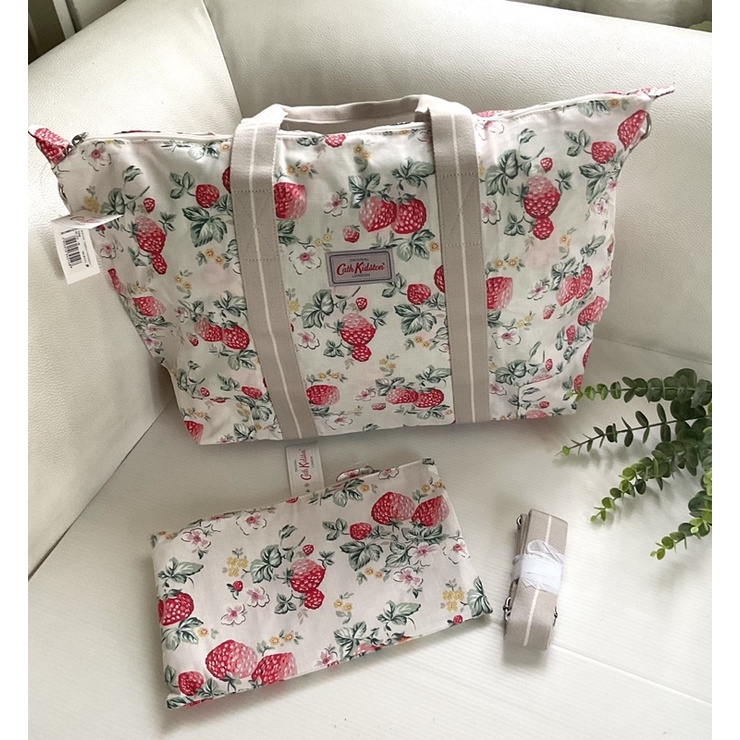 ((*** This shop has been copied product images and text on a regular basis. We write details, research for information by ourselves, take pictures, make artwork by ourselves, other stores who copy a message in our shop will change a little. We know which shop is U...)
--‐---‐------------------------------------------
🇬🇧 The shop's products are 100% Outlet work, so the price is more comfortable. They will look as follows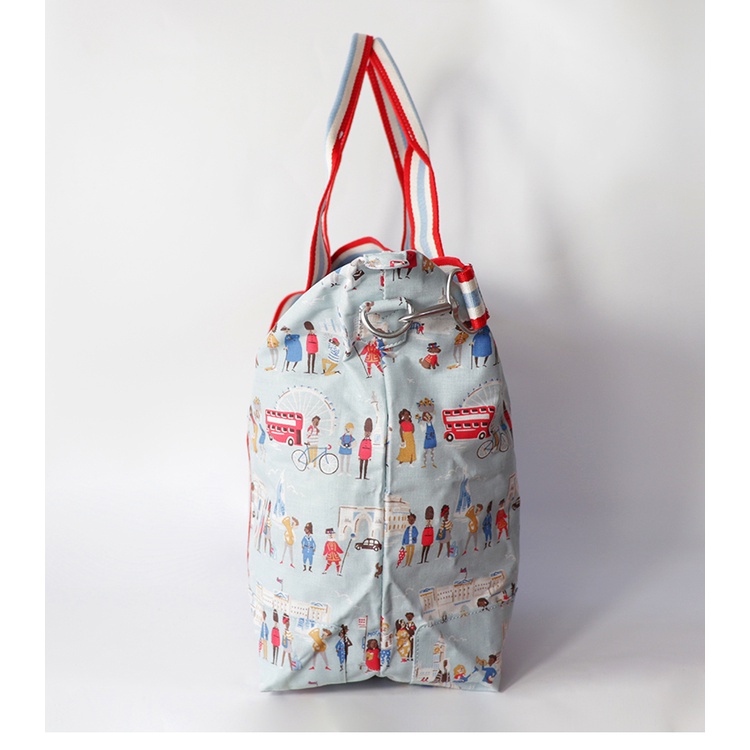 1. Model with minor defects such as printing defects In which the shop will notify before asking someone to receive
2. Stock products or more than stock like this without any blemishes. But maybe it's a discontinued collection Or it is a version that is not released in Thailand such as Brand Cath Kidston
4. Currently, most British brands that are not Luxury Brand are made in Asia such as China, Vietnam, Cambodia, and Thailand, whether it is Harrods, Cath Kidston, Mark & Spencer, which will produce only some models.
Cotton Garden has been selling online for 17 years now. We started from selling handmade bags that we made by ourselves first. Therefore, the shop will have craft equipment for sale as well. Currently, our shop starts to import products from abroad. But will focus on products from fabrics and products🇬🇧British style, beautiful style.
Have questions or ask for more pictures via chat.