Welcome to "Baseus Factory Store",all goods are ready-made stocks andour products are original!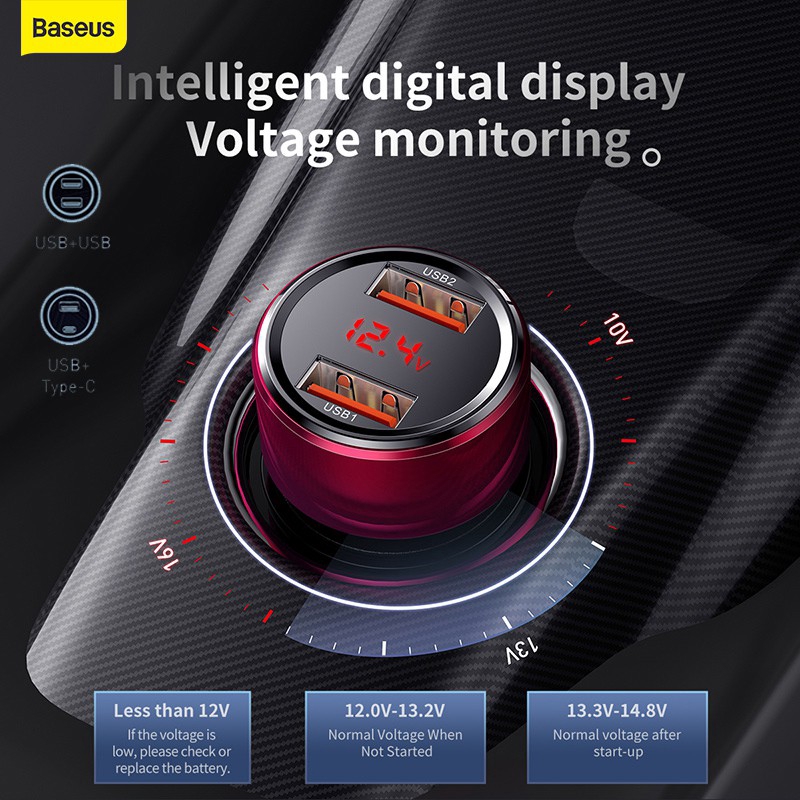 Hi ,dear! any purchase can receive coupons !
If you have any questions, please chat with us.
Delivery: For all ready stock items, payment before 1pm will be shipped out on the same day.
We use official logistics to transport your goods and ensure safe delivery.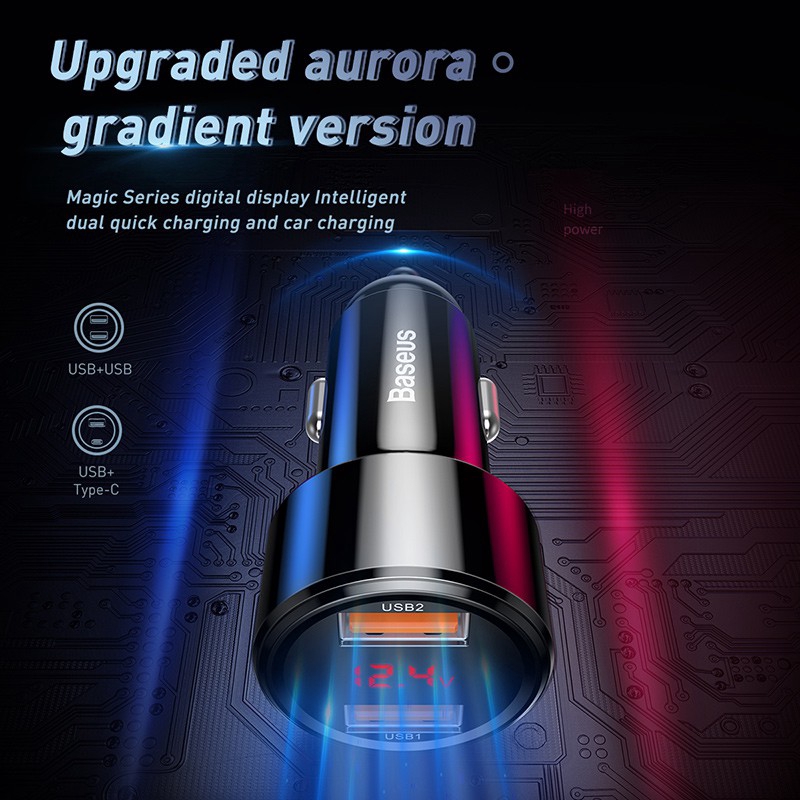 Five star review(with picture) will get a big discount next.
Don't hesitate to buy the product you want ! ! !
=========Notice========
1.QC4.0 is only available in type c to type c port and need QC4.0 supported Cable, USB port just support QC3.0.
2.When charging two devices,it will be like normal charger
3.PD 3.0 Fast Charge for iPhone,if you upgrade system above 13.0,it cannot charge two dievices at the same time.
USB USB
USB1 USB2:5V/6A(Max)
USB 1 Output : 4.5V/5A;5V/4.5A;9V/3A,12V/3A,20V/2.25A
USB 2 Output :
4.5V/5A;5V/4.5A;9V/3A,12V/3A,20V/2.25A
USB TYPE-C
USB Output : 4.5V/5A;5V/4.5A;9V/3A,12V/3A,20V/2.25A
Type-C Output:
5V/3A;9V/3A,12V/3A,15V/3A,20V/2.25A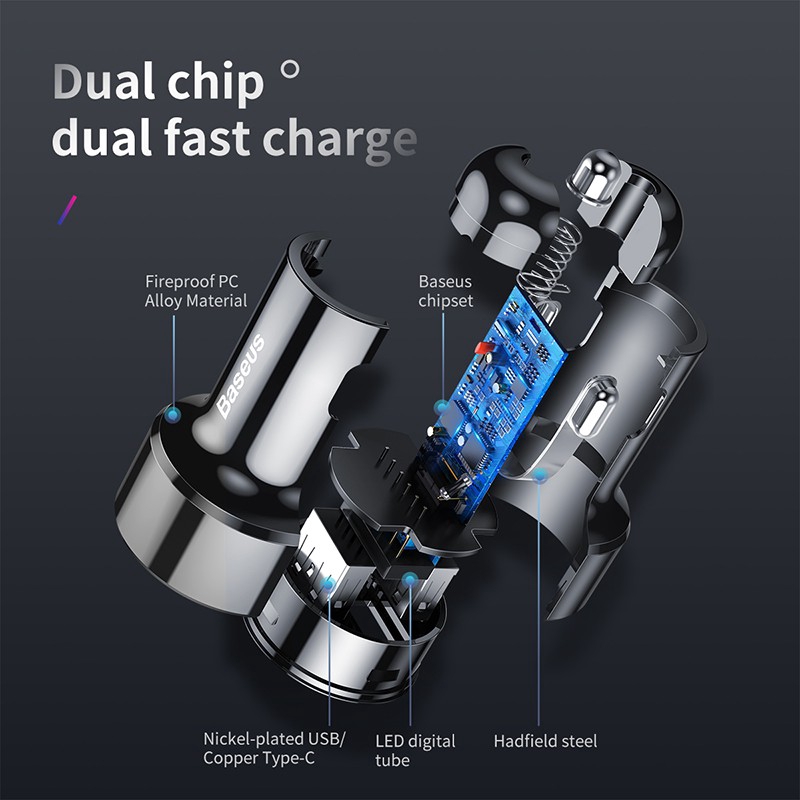 NOTE:15V/20V out[ut can only be realized while input about 24V car mode(large trucks)
6A large current, real quick charging,it'll be fully charged when you get off the car, keep going all the time
LED digital display classification indication, charging status is clear.Battery voltage real-time monitoring | intelligent current adjustment
Compatible with a variety of quick charger, and various mobile phone types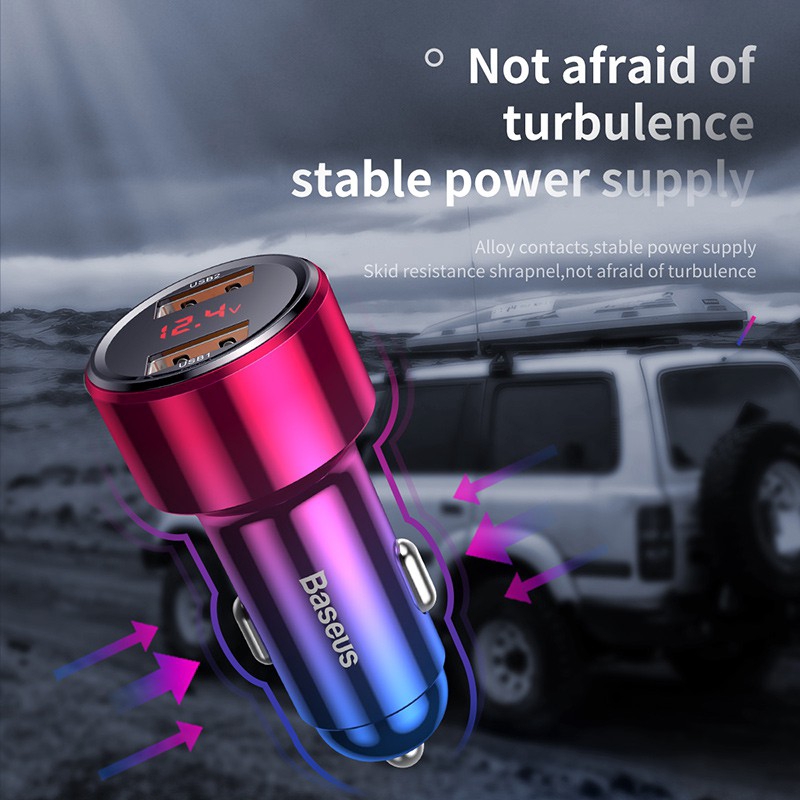 Mobile phone and tablet, main driver and assistant driver Charge together .No need to queue with dual port charging
Small and exquisite, one step installation
Don't afraid of troublence stable power supply.Alloy contacts, stable power supply