Brand new with high quality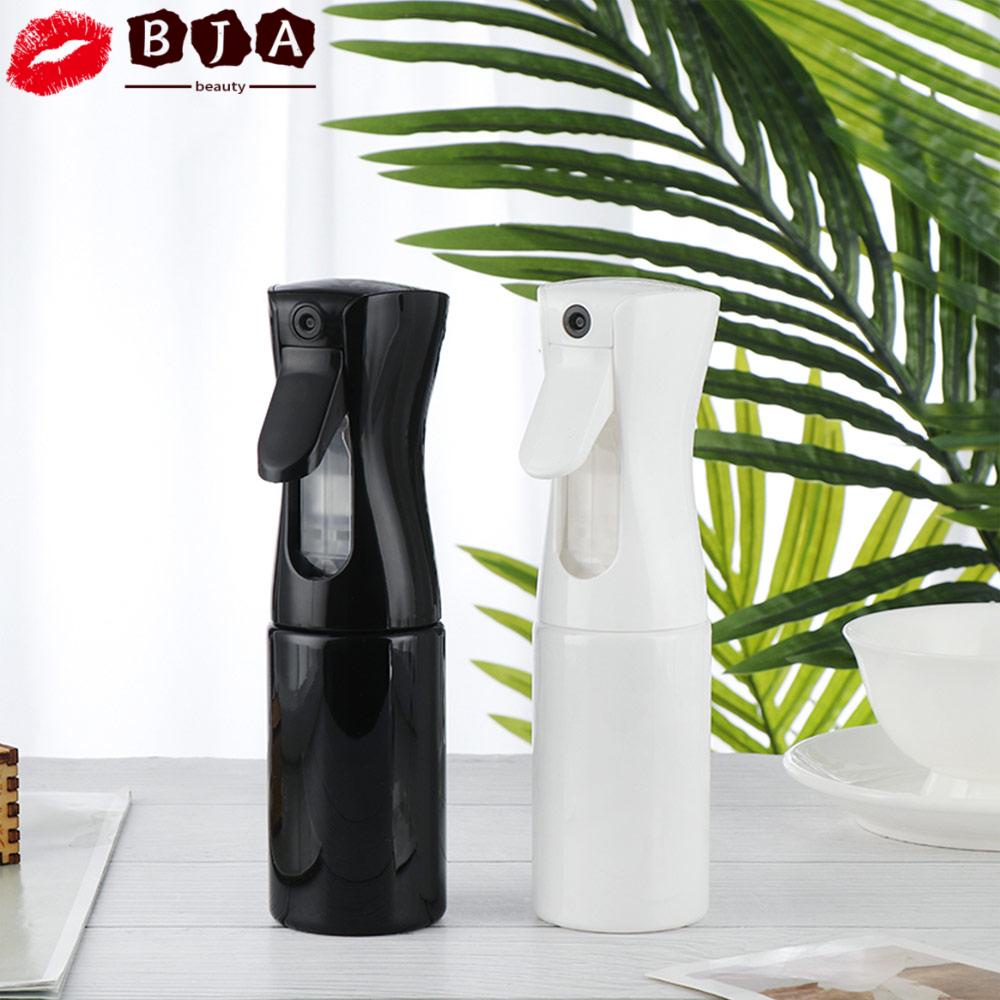 Material:PET environmental protection material
Color:Black/White/Transparent
Capacity:200/300/500ml
Name: Continuous Spray Bottle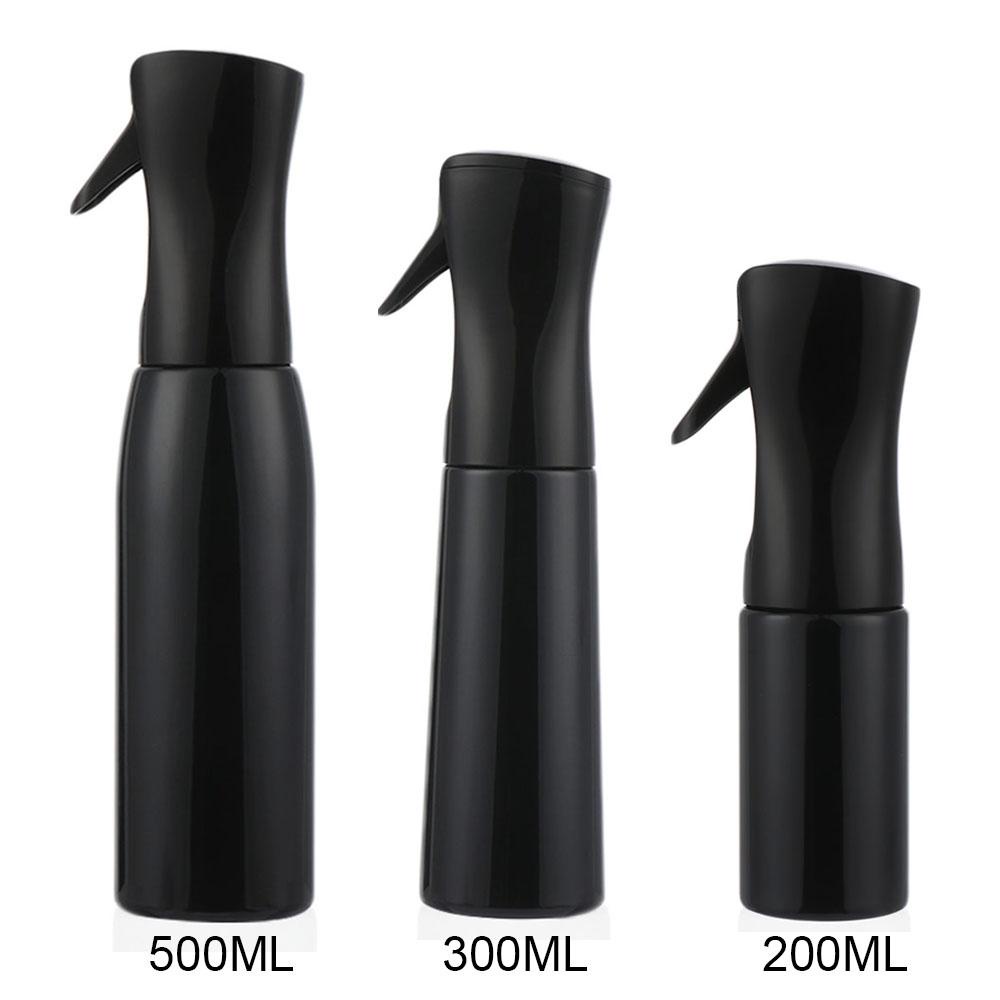 Features:
No pumping, just press the trigger and get a nice steady flow spray.
Easy to replenish: unscrew, easy to replenish liquid.
Easy to use: gently squeeze, immediately release a fine mist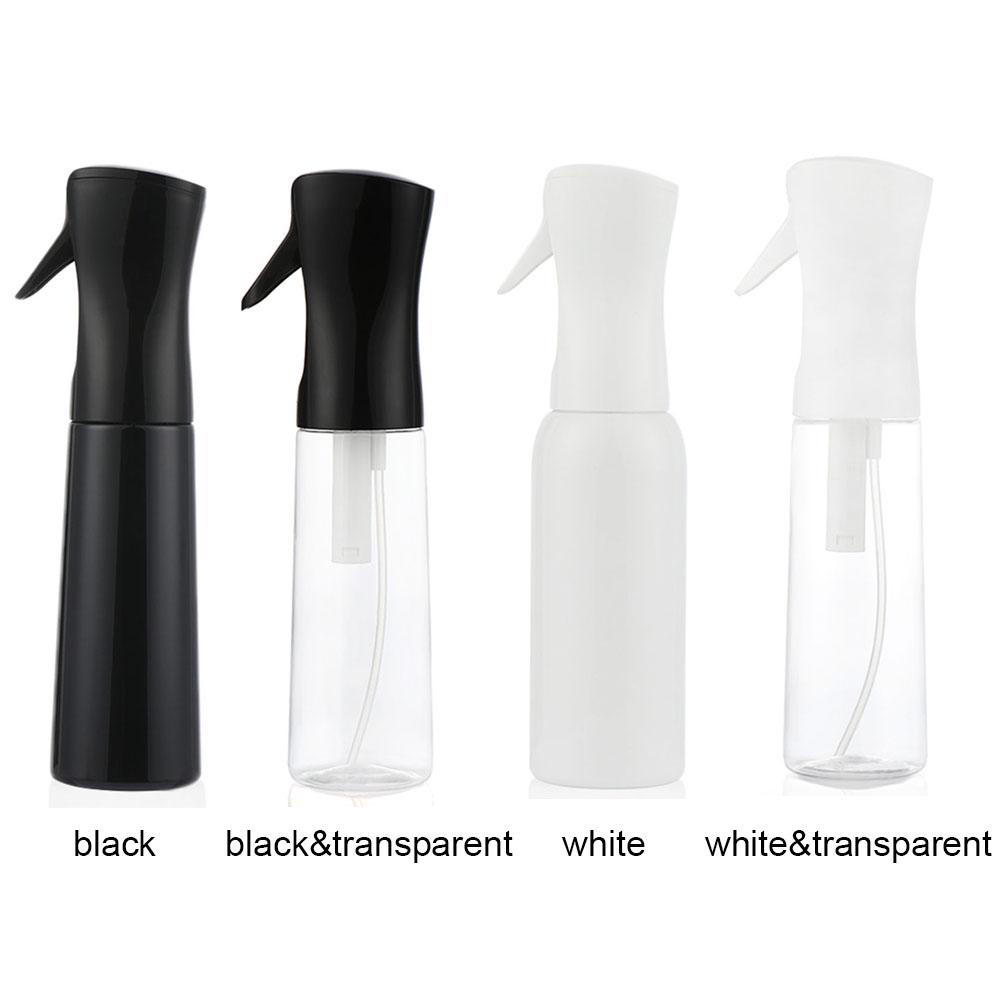 Easy grip reduces hand fatigue and provides stable fine mist with minimal pumping.
Mr. Air Free: Completely sealed, pollution-free,
Suitable for hairdressers, hairdressers, cleaners and gardeners.
Can be used for hair, hairdressing, makeup, skin care, glass cleaning, plant spray.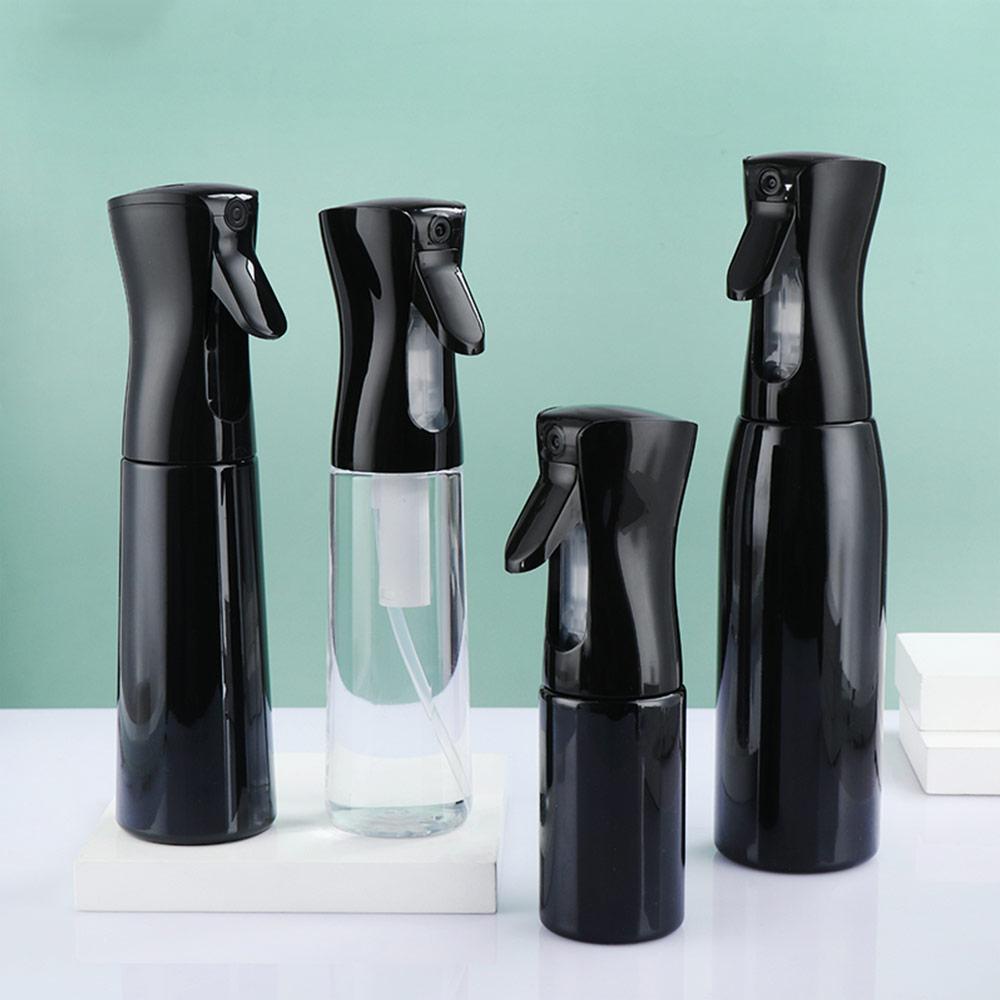 It's also great for pets or birds that like a fine mist bath.
Easy to get started:
With this sprayer, you basically get the type of spray you normally get from an aerosol spray can - minus all the unfortunate poisons. Spray is fast acting with little prime squeeze needed. The patented hand pump gently squeezes and the unique spray action instantly releases a quiet fine mist for full coverage. The more you smoke, the longer it lasts. Continuous spray is a uniformly distributed spray pattern with full 360 degree coverage (or even upside down). The mist is so fine that even the droplets that land on your counter or floor dry up almost instantly. Provides a completely safe, pressure-free, airless spray without propellant.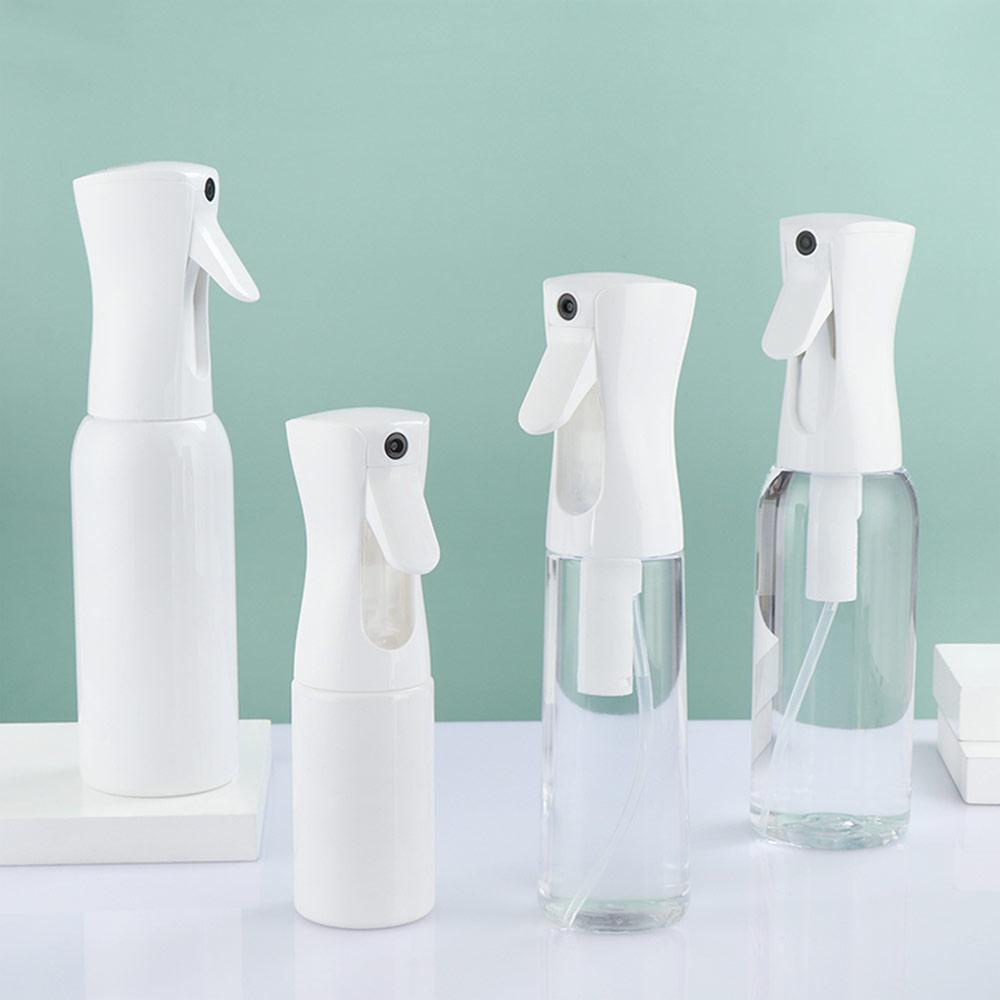 Important Note:
In order to ensure the normal work of the product, we will carry out sampling test on it. There may be some water in some bottles. Please don't mind. If you have any questions, please feel free to contact us.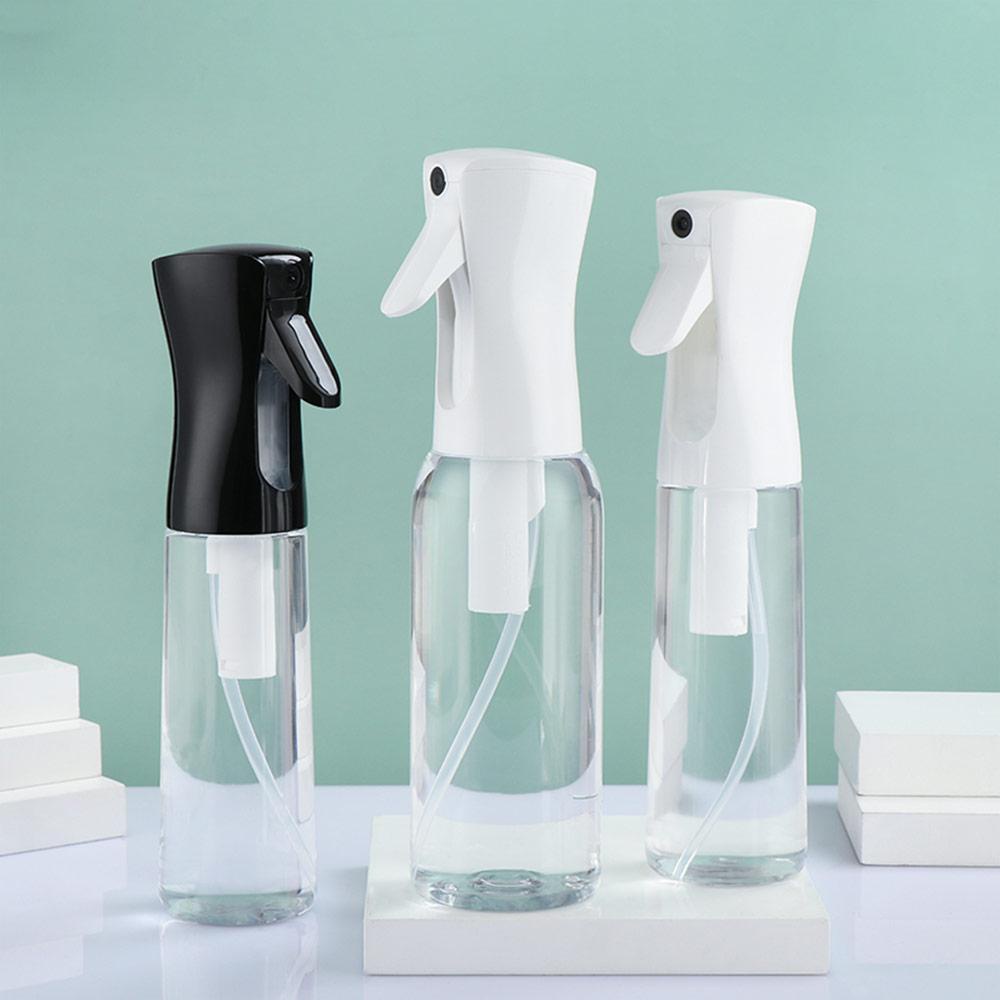 Package Includes:1PC Spray Bottle
Continuous Sprayer Spray Bottle Watering Can Refillable Container Ultra Fine Mist Hairstyling Gardening Hairdressing Skin Care Home