100% brand new and high quality!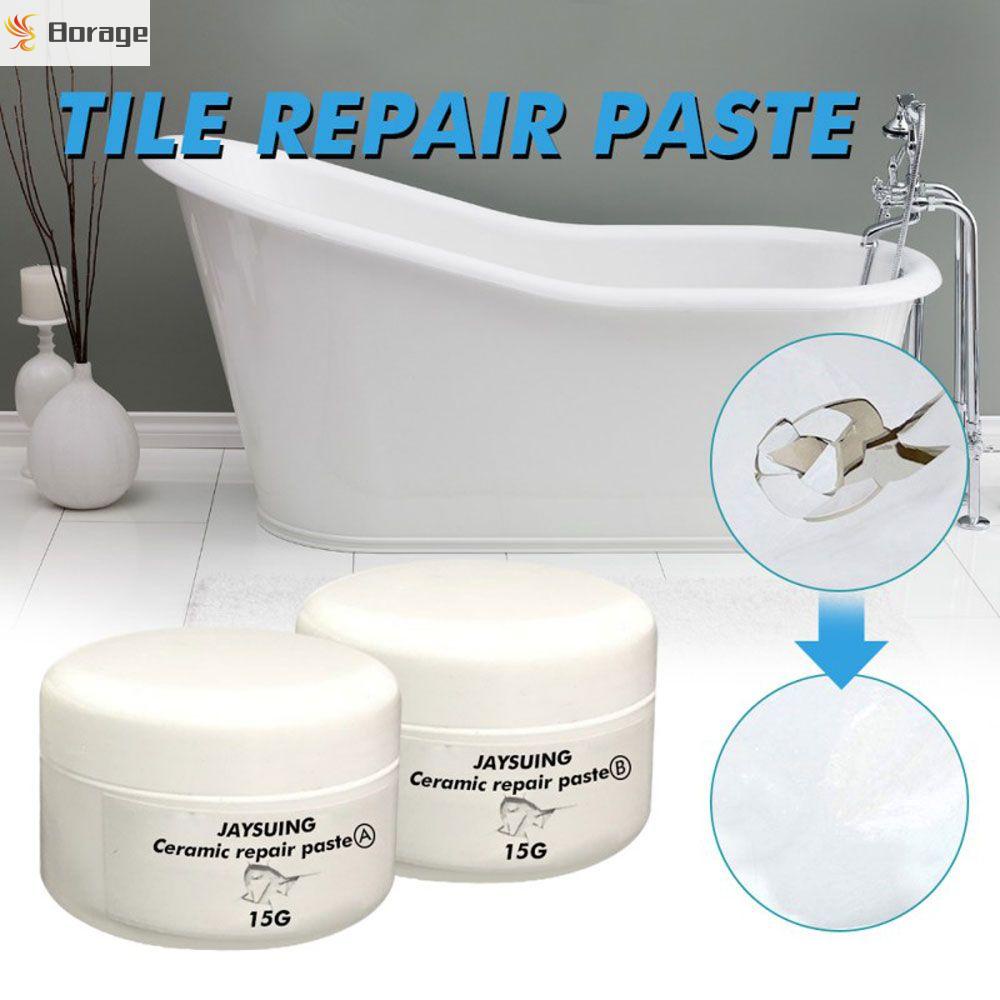 The repair paste is in snow white color, it is great for repairing the bathroom or kitchen sink, bath tub or ceramic floor with no marks. The paste is made of non-toxic material that is safe to use in indoor area. It restores the beauty of your ceramic item like brand new. Lets get it now!
Material: Ceramic Paste
Color: White
Product Size:As The Picture Shows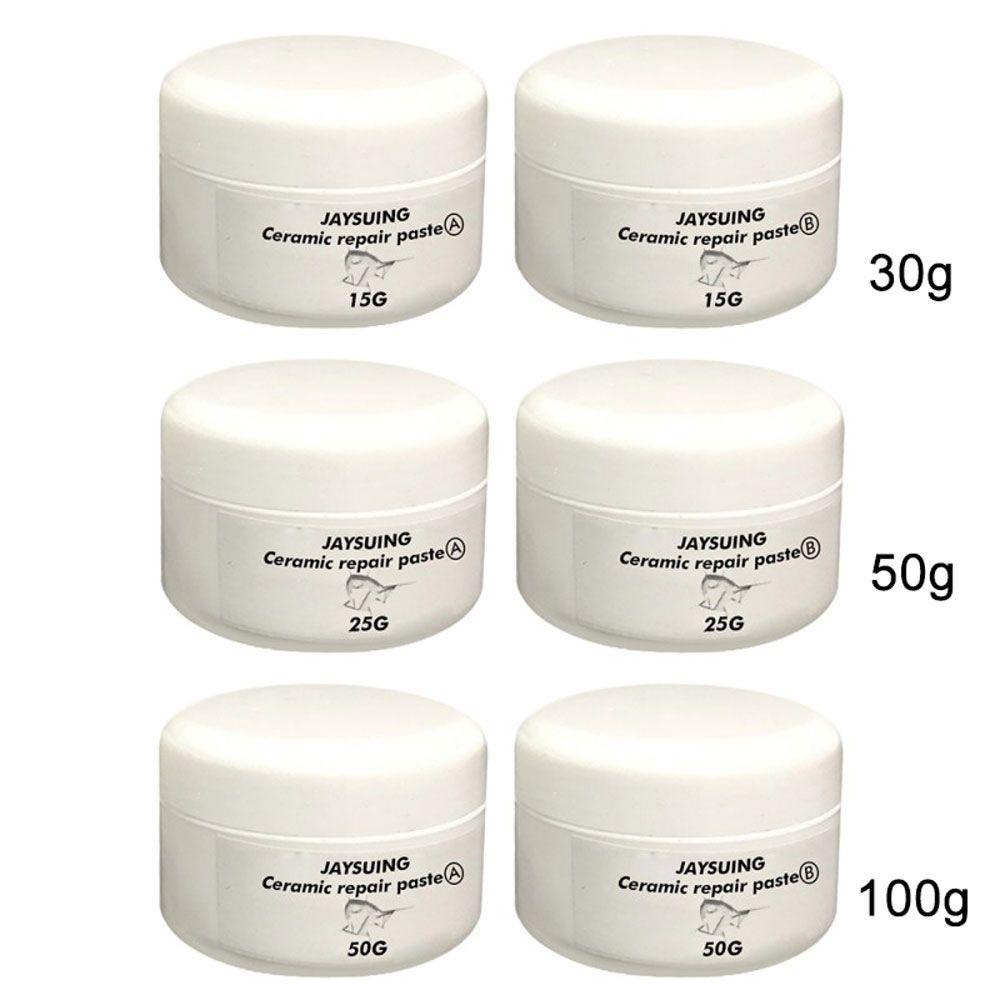 Capacity: 15g+15g,25+25g,50g+50g
Package Included:1 Set Ceramic repair paste set (1*A type, 1*B type)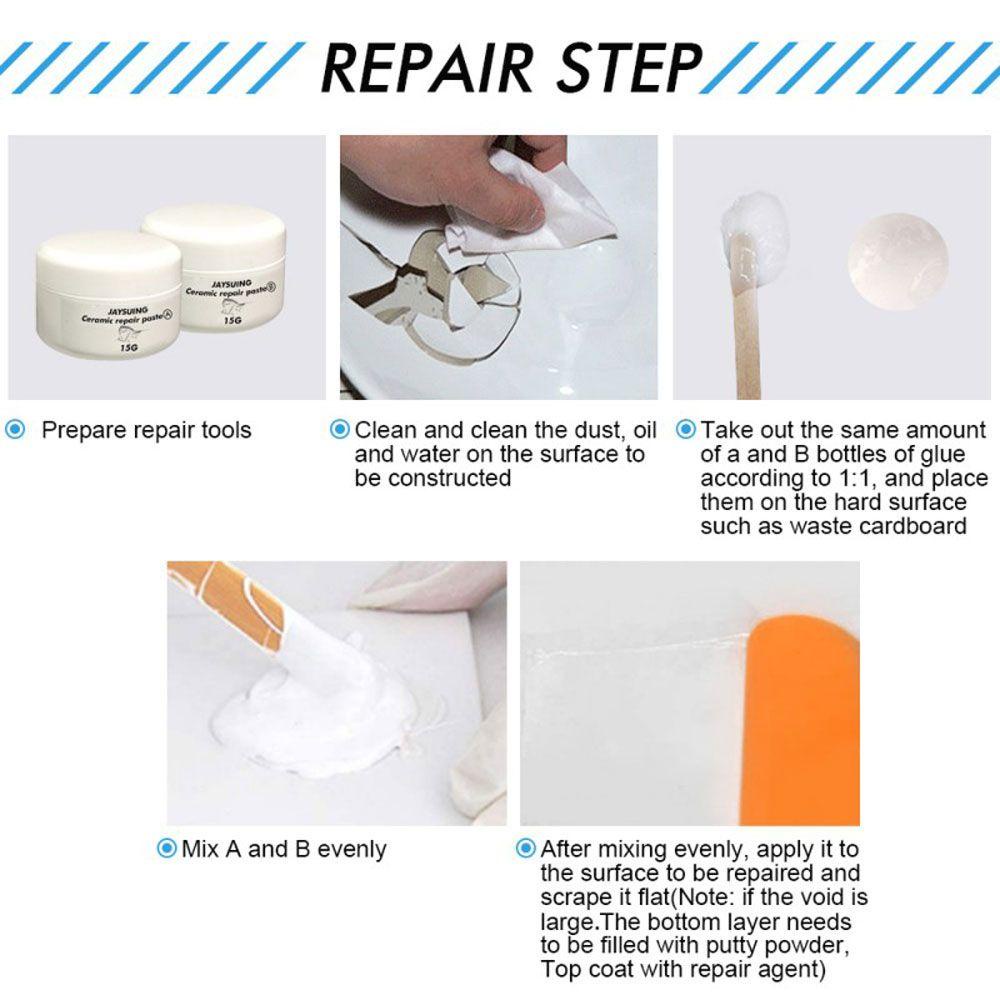 Features:
1. Portable, cheap and durable, A and B should be mixed 1:1, A is a repair agent, B is a curing agent, the capacity can be freely selected.
2. You can repair gaps on your walls and tiles, or even on the sink.
3. Easy to apply, you can first squeeze the repair filler into the wall and smooth the surface with a scraper. Finally, you can use the brush directly for details.
4. Ideal for repairing scratches on ceramic tiles, suitable for surface scratches and gaps on home improvement walls.
5. No trace repair, restore all kinds of damage, such as debris, cracks, dents, holes, pet marks and wear. You can fix the holes yourself, no professional experience is needed to repair scratched walls, etc., a good way to save money.
Instructions: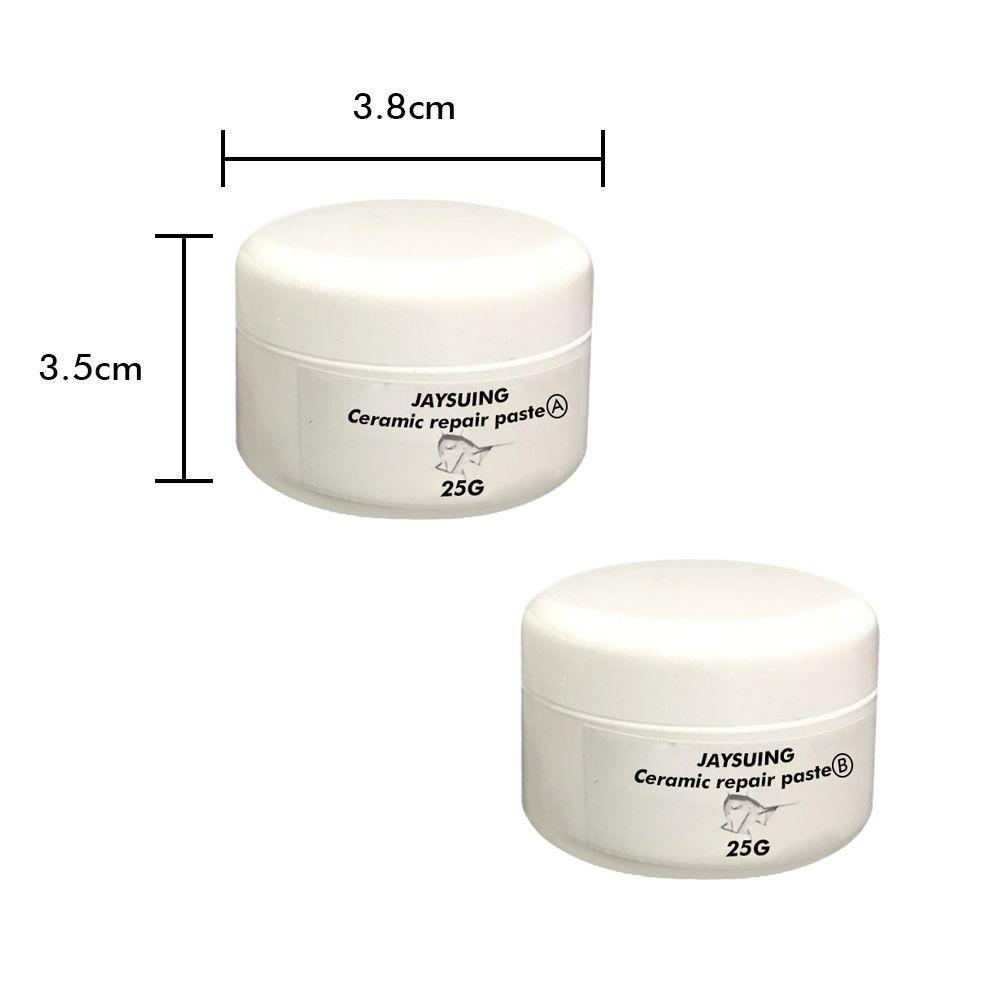 1.MIX AND STIR ACCORDING TO AB1:1 FOR 5-10 MINUTES
2.APPLY EVENLY TO THE DAMAGED PART AFTER MIXING
3.POLISH WITH SANDPAPER AFTER COMPLETE CURING
4.THERE IS LITTLE DIFFERENCE IN THE COMPLETION OF CONSTRUCTION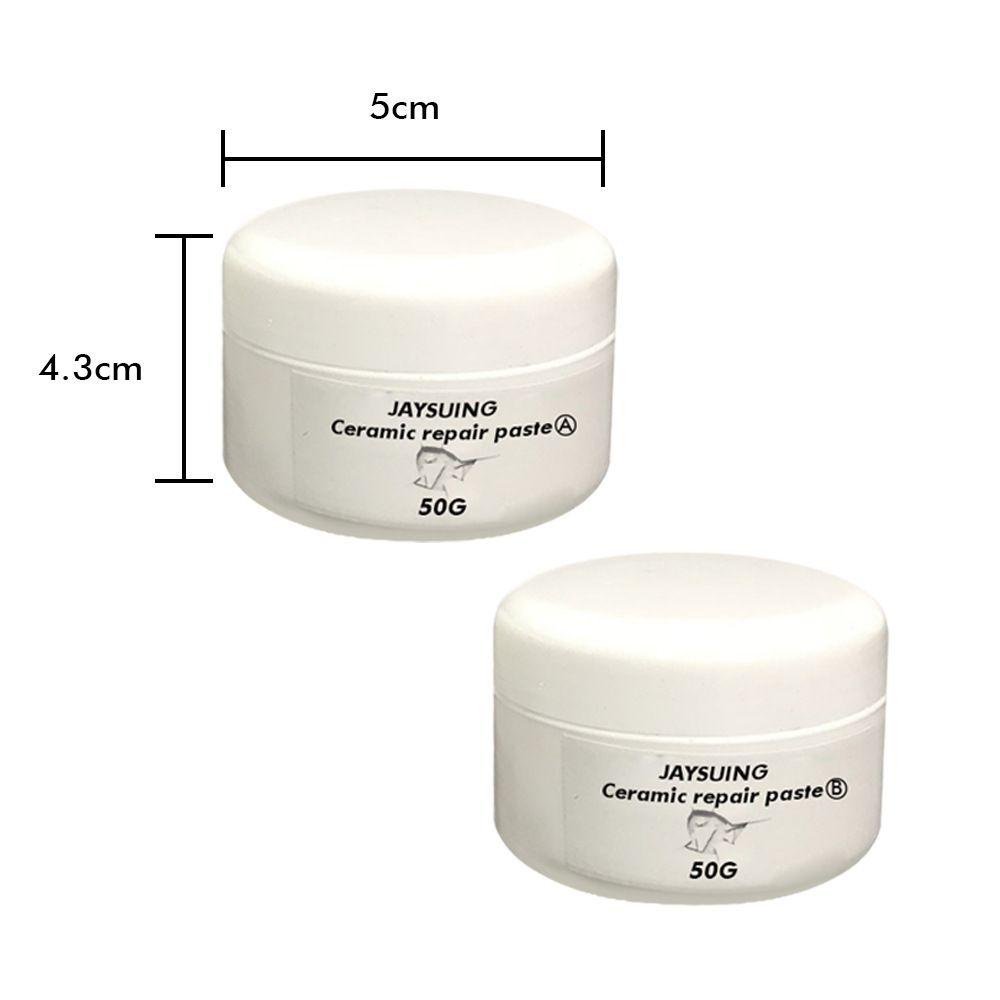 Notes:
1:A and B must be mixed to have effect
2:Due to the screen difference, the color may be a little different from what you expect, please allow it.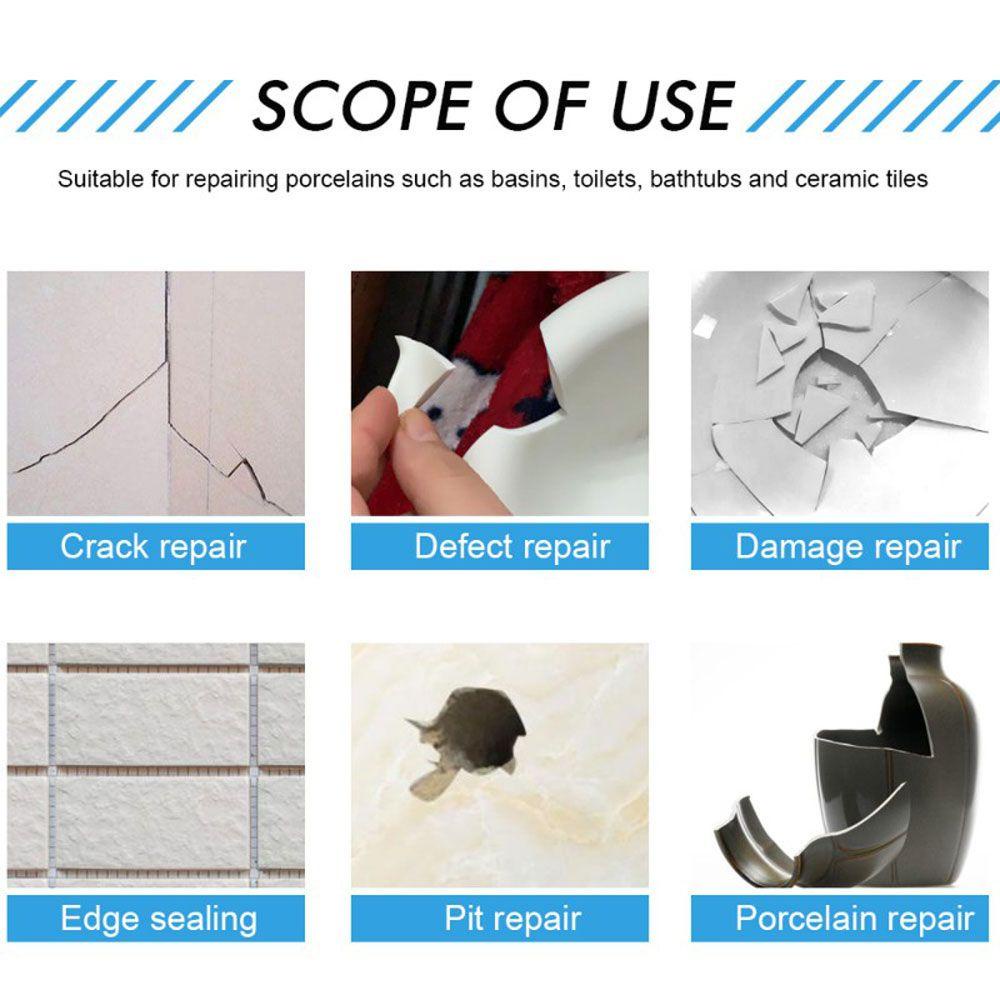 Repair Paste#Restoration Filler#Wall Mending Agent#Scratch Restoration#Tile Grout#Bathtub#Washbasin#Floor Tile Marble#Adhesives#New