AGAINST INTERNATIONAL (Singapore Registered Company)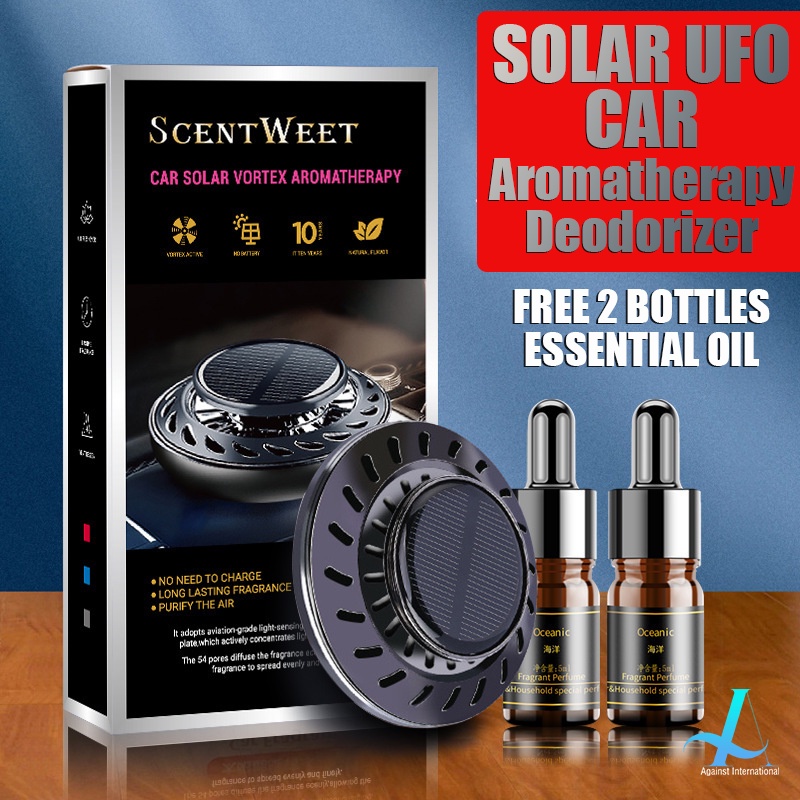 We are SG Importer & Wholesale, all products are ready stocks in Singapore.
️PROMISED LOWEST PRICE ALWAYS️
FAST DELIVERY - RECEIVED WITHIN 3 WORKING DAYS
CAR AROMA SOLAR ROTATING UFO AIR PERFUME FRESHENERS (FREE 2 BOTTLES ESSENTIAL OIL)
The car aroma diffuser is made of zinc alloy with a fixed UFO solar rotating cover which is easy to operate.
Simply pull out the lid put in the aromatherapy tablets, drop a few drops of essential oil, and close the lid.
It adopts an aviation-grade light-sensing energy-concentrating plate that actively concentrates light without charging.
The 54 pores diffuse the fragrance evenly, allowing the fragrance to spread evenly and finely.
SOLAR VORTEX AROMATHERAPY
NO NEED TO CHARGE
LONG-LASTING FRAGRANCE SCENT
PURIFY THE AIR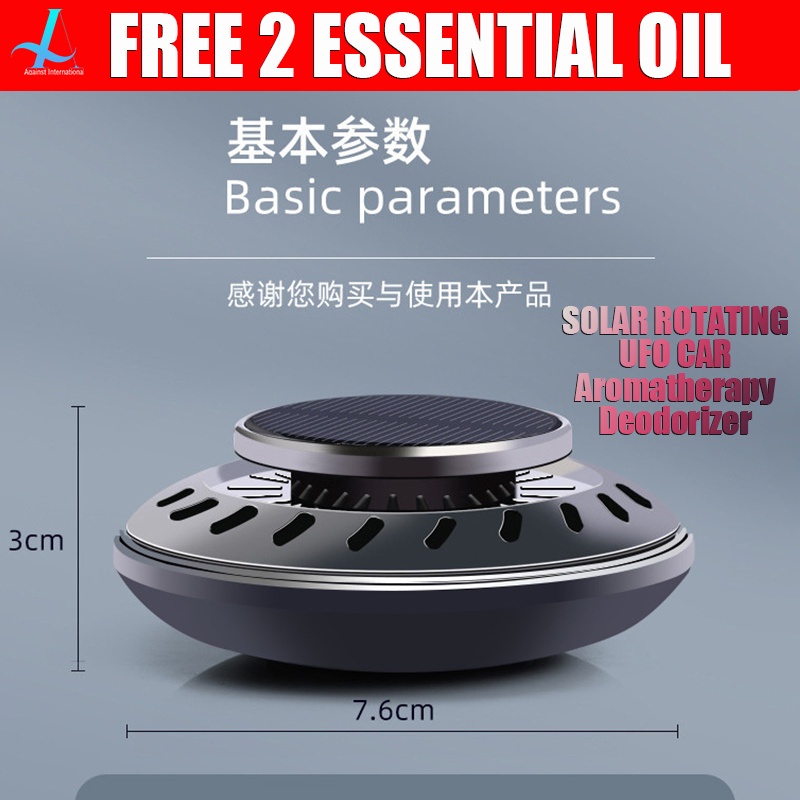 CHOICE OF 4 AROMA PERFUME FRAGRANCE SCENT
1. Cologne (10ml)
2. Lemon (10ml)
3. Oceanic (10ml)
4. Fragrans (10ml)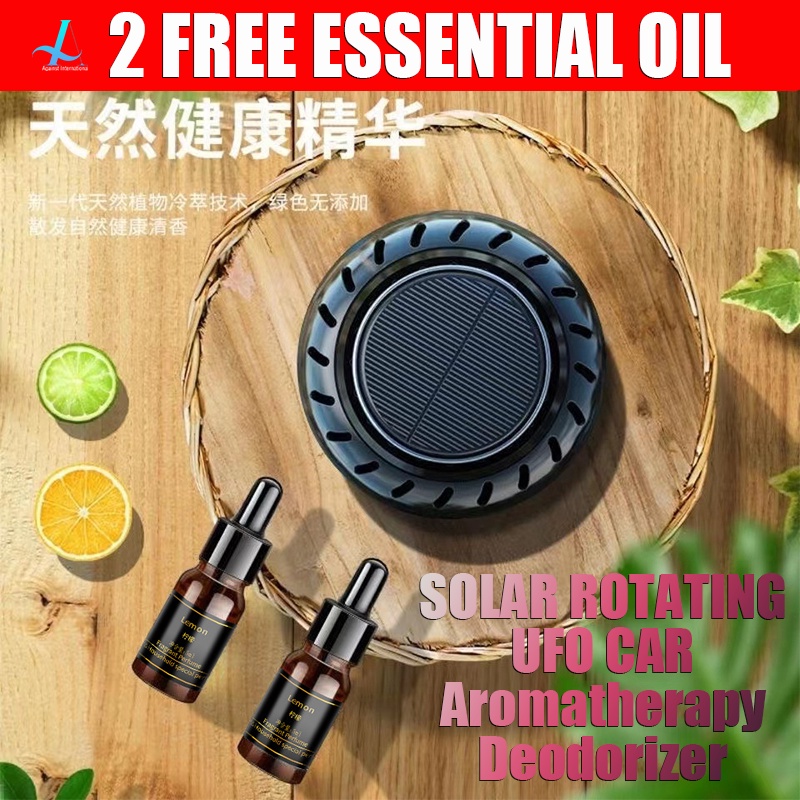 Size: 7.6x3cm (approx)
Weight: 0.16kg (approx)
The solar aroma fresheners automatically rotate in the sun to accelerate the fragrance. The UFO air freshener will auto-rotate under the sun and does not require batteries. Solar UFO air freshener will spin under the sun, it will still spread a fragrance smell even if it is not spinning.