PM us to order the Standard Condor Axe!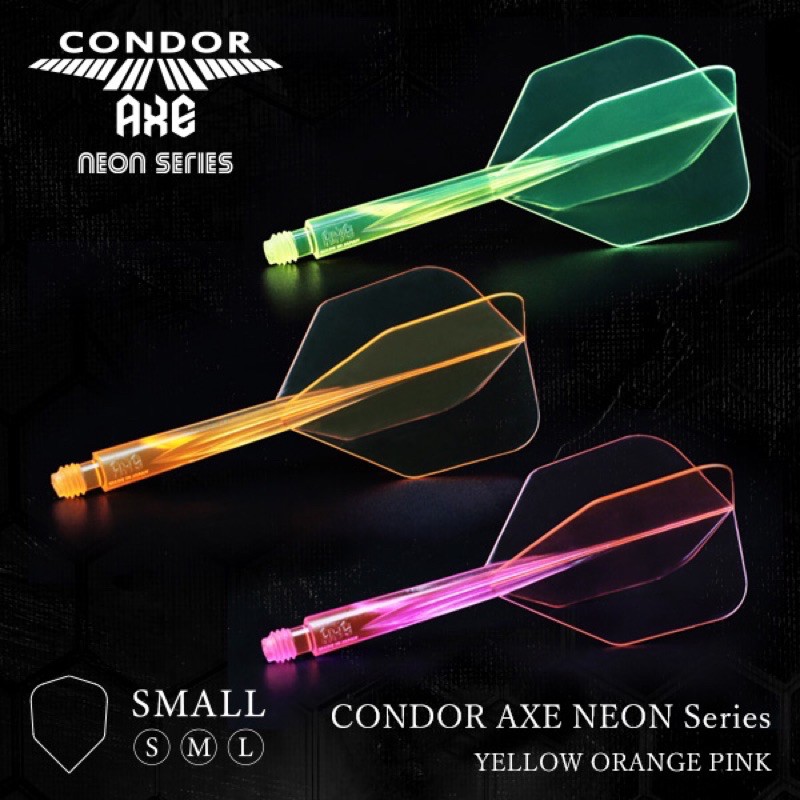 A new material discovered in the 21st century. Special premium resin is used.
With spring-like flexibility. 0.4mm super slim flight. It maintains a perfect 90 degree angle even when flattened using the fingers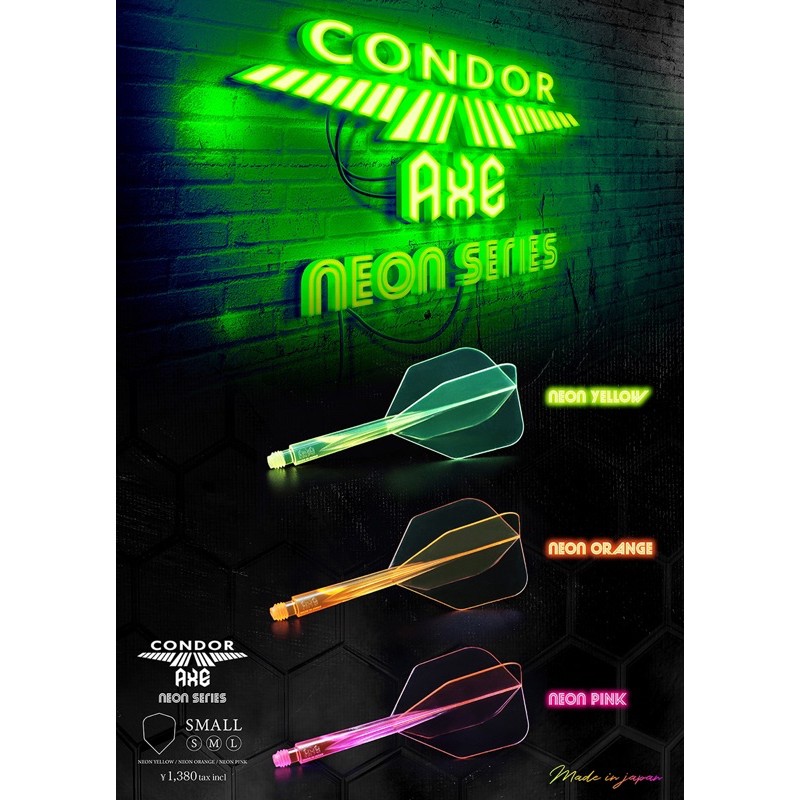 More flex than ever before. It also boasts unparalleled durability.
The delightful sound as the flights collides with each other.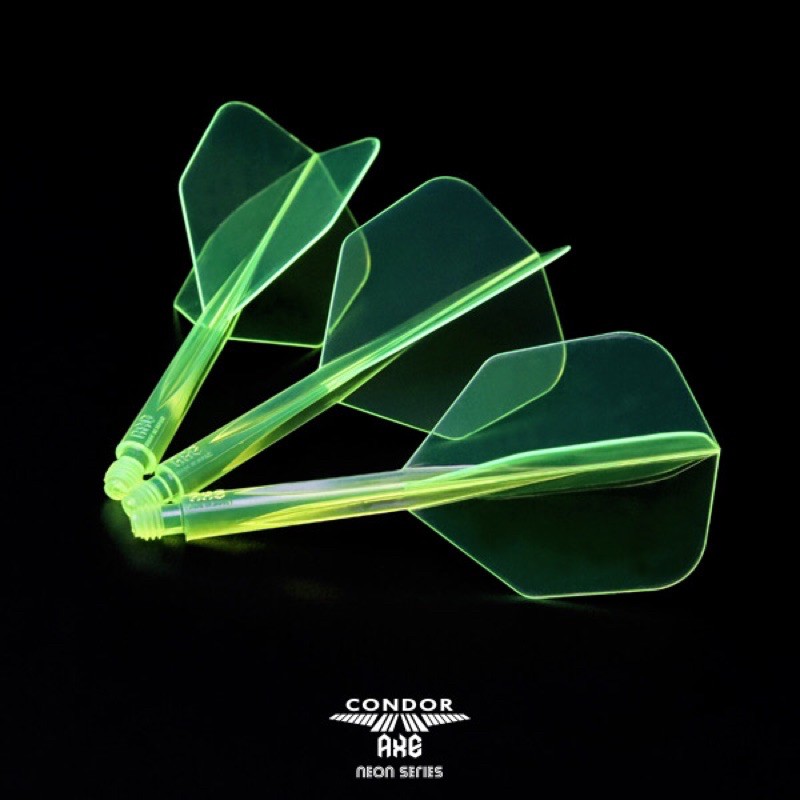 Furthermore, unlike the previous CONDOR, the stiff shaft allows for additional ways to group the darts.
Feel free to chat with us for any darts enquiries, darts advices or any darts related item you wish to find!
Arrange an appointment to visit us to experience the widest range of Darts Barrels, Darts Shafts and Dart Flights to find the most comfortable setup for YOU!!