Highest Fidelity with remarkable high quality reproduction of sound. 3-5 hours to be fully charged. High capacity Battery extends usage time between each charge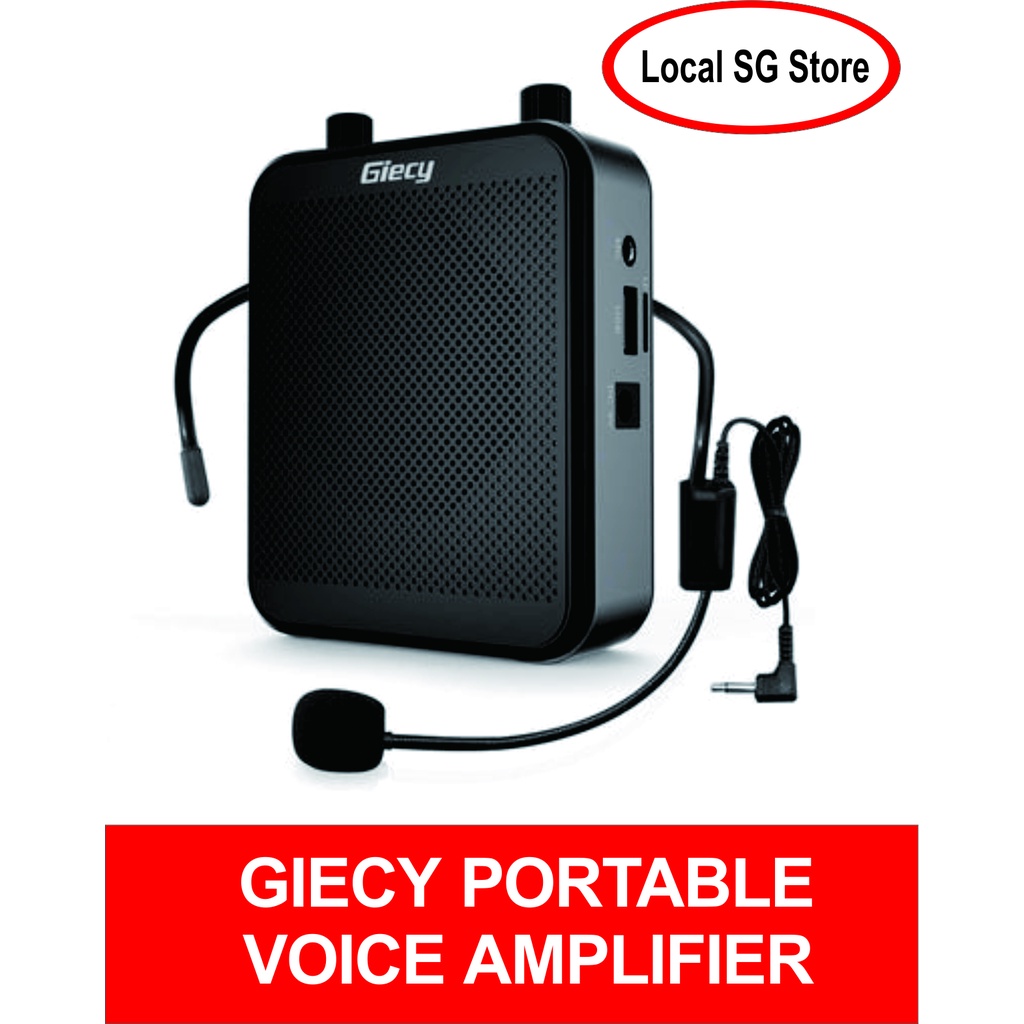 A powerful 30W amplifier for lecturers and teachers in the class, Sports Instructors, Dance Instructors, Tour Guides and anyone and everyone who needs to address a crowd, with comfort and clarity in voice. The voices are cleared and far reaching. It is the best companion for all the professionals.
The amplifier carries a 12 month local warranty and is backed by Systech , with over 40 years of experience and service records in Singapore Market. It is also safety type-approved in Singapore.
【Voice Amplifier】 Amplifies your voice and saves your throat when you have a difficult time speaking loudly enough. Delivering 30w clear and loud sound to cover about (1000 ㎡). loud enough to cover a big room.
【bluetooth voice amplifier】Not only an amplifiers but also a portable Bluetooth speaker, you can stream your favorite music from any type of Bluetooth-enabled mobile device, up to 33 feet away.
【Light weight power box】this portable Bluetooth Amplifiers is a portable public address system. You can take it to multiple locations such as classrooms, and outdoors.
【Rechargeable voice amplifier】 built-in a 2800mAh big lithium battery allows the microphone speaker to only take 3-5 hours to fully charge, but plays up to 12-15 hours of amplify time and up to 8 hours of music playtime.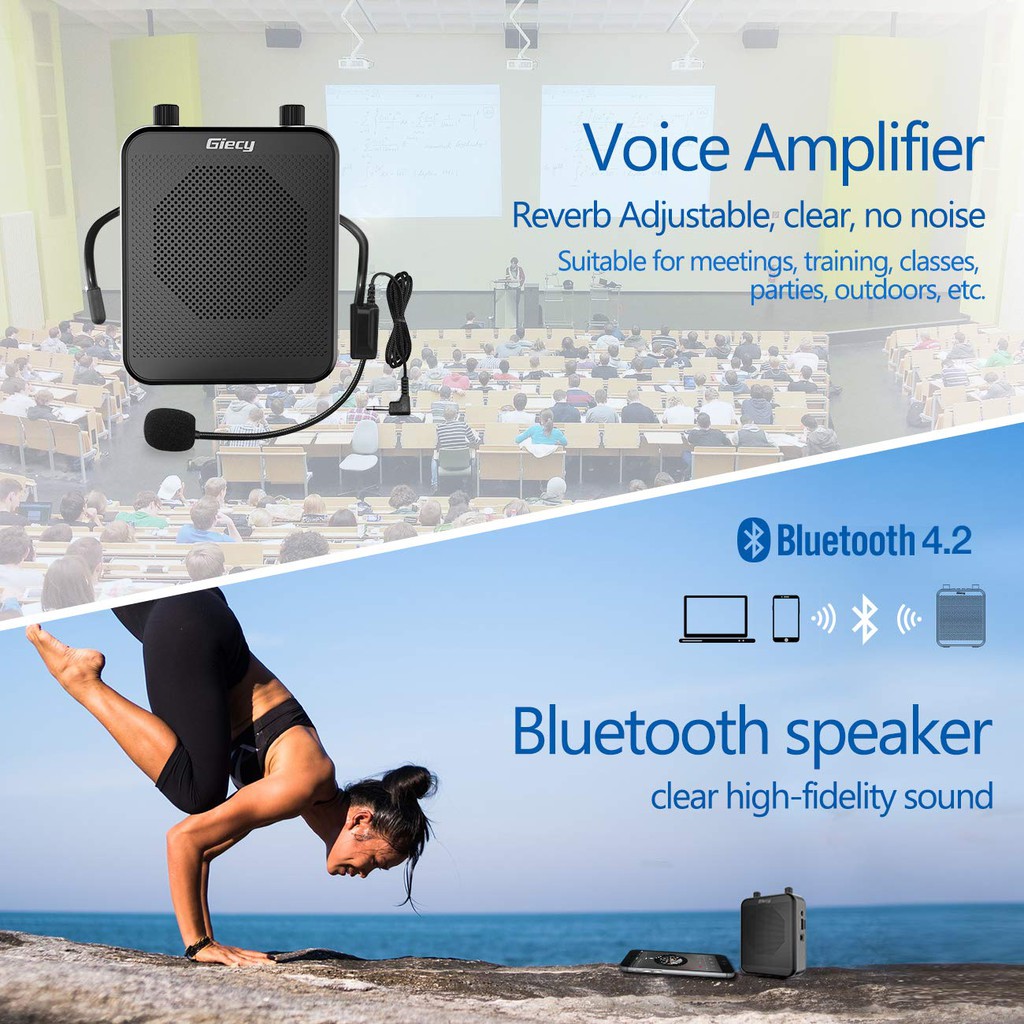 【Supports MP3 File Music Playing】personal voice amplifier TF (Micro SD) card playing & USB flash drive playing. You can repeat single tune, loop all music and switch songs.
Bluetooth Speaker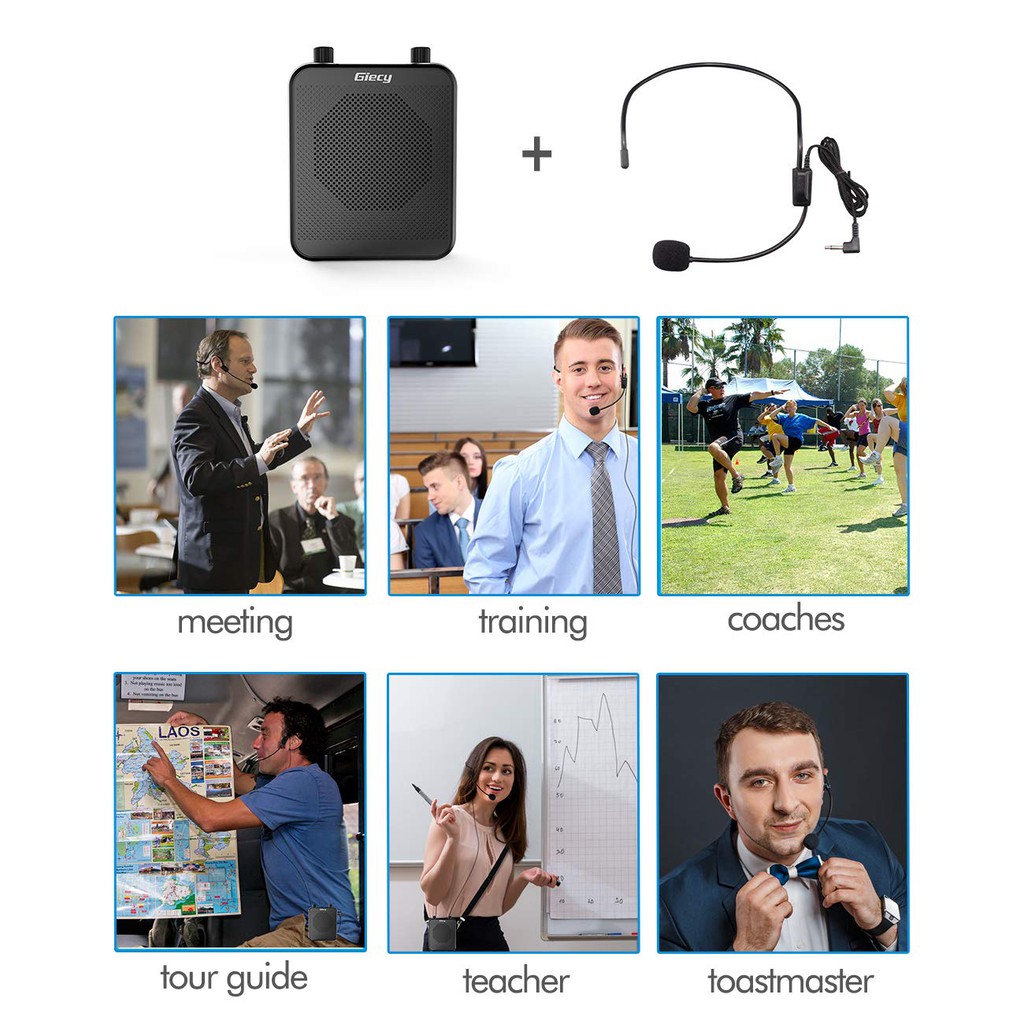 You can easily connect G300 to a different Bluetooth enabled devices like Computer/Laptop/Cellphone to enjoy the music everywhere.
Large Capacity Battery
Battery capacity is 2800mAh, But it only takes around 3-5 hours to full charge the battery, In addition, G300 is able to provide premium, dynamic sound at all volume levels.
TF card/USB Disk Support
During TF card/USB Disk mode, you may play the music/ keep the record on your needs. Please make sure the TF card/USB Disk is insert before the recording. It support up to 32gb TF card / Thumbdrive.
Complies with IMDA Standards N2453-21