Best Develop Before: Apr 2025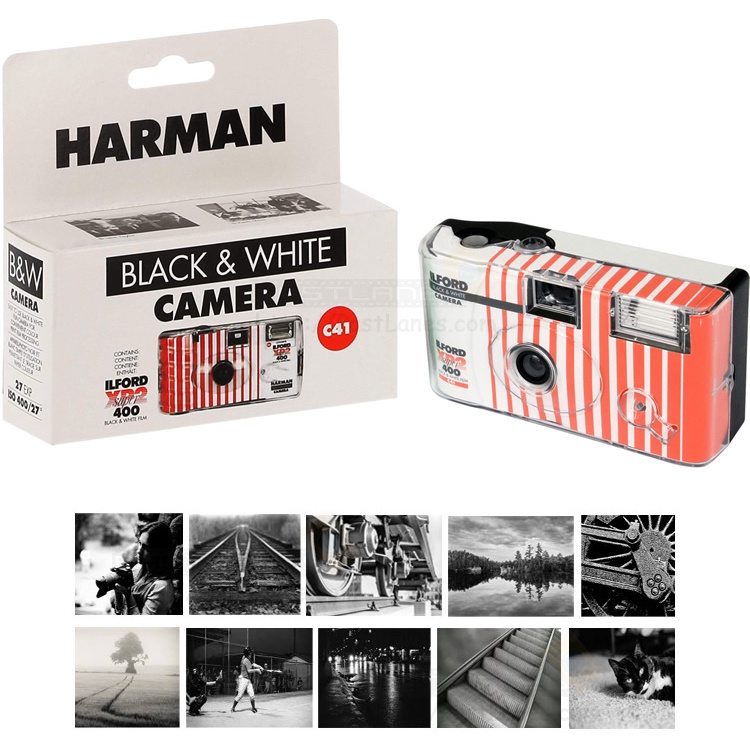 The ILFORD XP2 SUPER Single Use Camera is an easy to use, fun camera with the added convenience of C41 processing (meaning it can be processed at most high-street photo labs).
The versatile, fine grain, ISO 400 film contained in this camera makes it suitable for most indoor and outdoor shooting situations and is therefore ideal for parties, festivals, weddings, street photography and outdoor events. It contains a built-in flash for low light shooting.
The easy to use ILFORD single use camera offers novice photographers the opportunity to try real black and white photography for themselves. The camera is attractively packaged with strong monochrome images and striking graphics and is ready for counter display. It is loaded with (24+3) 27 exposures of the excellent ILFORD XP2 ISO 400/27º film.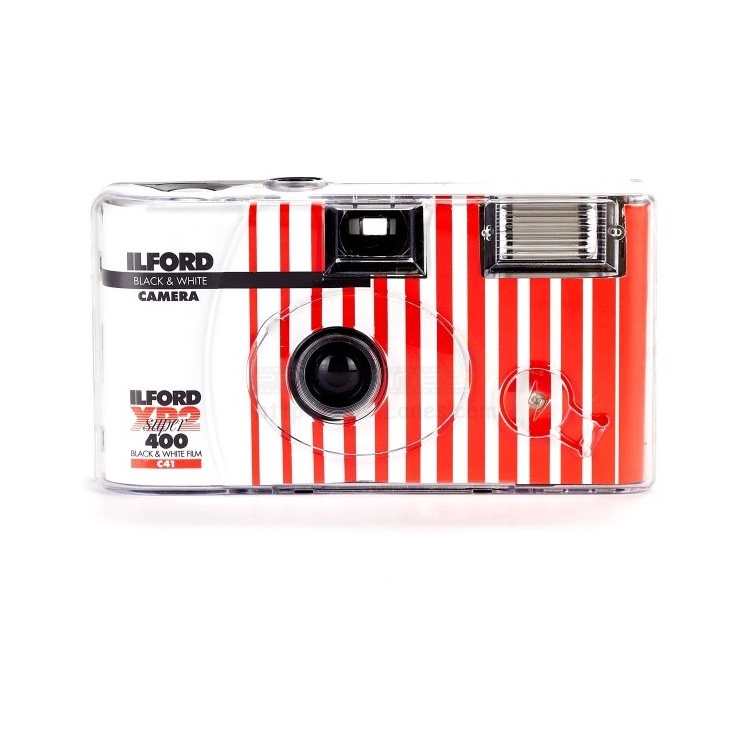 The camera has a built-in flash effective up to 3m/10ft, an f 9·5 30mm lens and a shutter speed of 1/100 sec. It is focus free and gives sharp pictures from 1 metre/3ft to infinity. The camera is supplied with the film wound out of the cassette and the film is wound back as each picture is taken. A frame counter shows the number of pictures remaining. Safety interlocks prevent double exposures or blank frames.
For Self Collection:
Please chat with us to make appointment for self collection.