STORE PICK UP: Woodlands 11, #08-33, 11, Woodlands Close, S737853. Mon to Fri bet 10am-6pm. Avoid lunch hour bet 1:30pm-2:30pm. Pls kindly SMS kelvin at 9023-5431 in advance in order to prepare the items.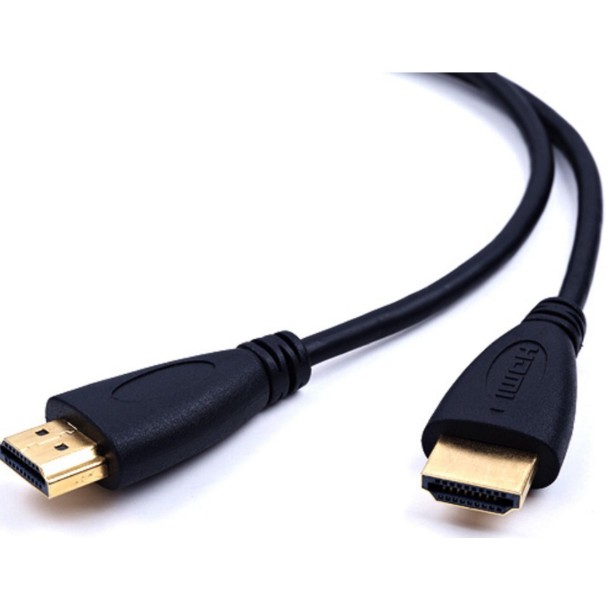 Description
1.4 HDMI cables are the most recent version of the HDMI cable. The 1.4 has a lot of new advantage over the old version 1.3. If you don't want to change you HDMI cable in the future, then you might as well buy this latest version that you will need. The 1.4 is made for 3D home theatre, high and gaming graphic HDTV box and more. The HDMI 1.4 cables also have Ethernet connection (used now on TV with browser option and more).
v.1.4 HDMI cable Advantage
HDMI Ethernet Channel allows HDMI enabled components to share content between devices. 1.4 HDMI enabling high-speed, bi-directional communication up to 100 Mb/sec Ethernet
Audio Return Channel eliminates extra cables for audio connection.
3D: The 1.4 is the format that needs to be used for all 3D video formats, gaming and other 3D video applications. The 1.4 allows dual-steam 1080p.
4K Resolution Support allows the HDMI to support extremely high HD resolutions (Four times the resolution of a 1080p device, allows to transit digital content at the same as many movie theatres)
Expended support for color spaces: HDMI 1.4 enabling more accurate colors
HDMI 1.4 are compatible with all older HDMI version (ex: v.1.0....1.3)
Features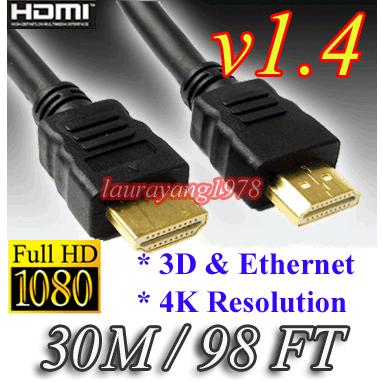 100% new high quality generic HDMI M / M Cable Ver 1.4
V1.4 HDMI cable supports 3D content, Ethernet and Audio Return Channel
Guaranteed 4K, 1440p, 1080p, 1080i, 720p, 480p, and 480i Resolutions
Supports Refresh Rates of up to 240hz and 48-Bit Deep Color
Supports Transfer Rates of Up to 340Mhz or 10.2gbps
Works with all HDTVs, Blu-ray players, Xbox 360, PS3 and other HDMI devices
Supports True HD Dolby 7.1 and DTS-HD Master Audio
HDCP Compliant
Length: 30 Meter
#hdmi #hdmicable #Cable #laptop #tv #computer #sale #cheap #Gift #cheapest #instock #sales #sale #present #giftexchange