Tips: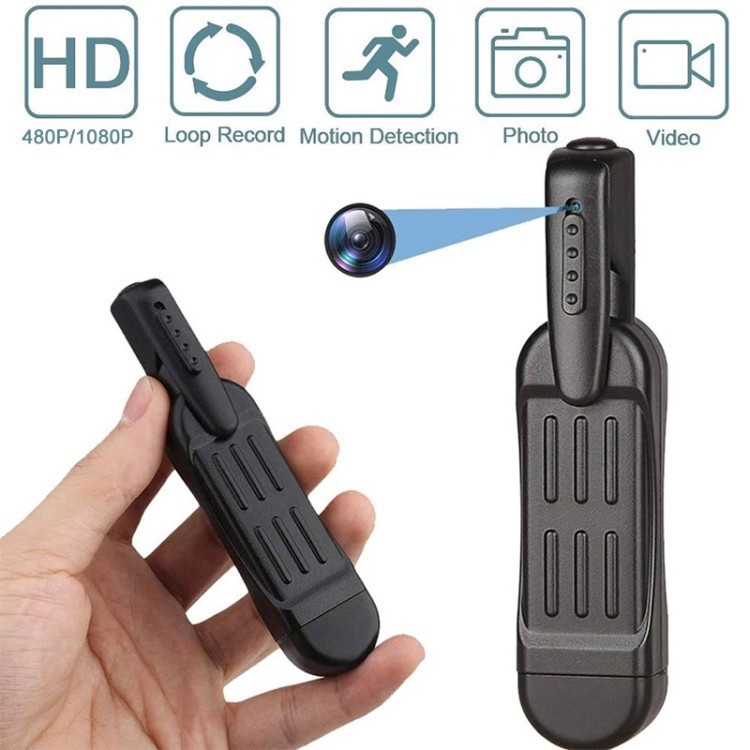 1. The product does not contain a memory card, so you have to bring your own memory card or buy a memory card in our store.
2. Please insert the memory card before use.
【Hidden camera with clip】: Wearable, portable and handheld spy cameras, which can output real-time video and take pictures. It is widely used as a lecture recorder, law enforcement recorder, etc. You can clip it in your pocket to record real-time conversations.
【Long recording time】: This mini DV camera is equipped with a rechargeable battery, which can support up to 4 hours of recording after one charge, and it only takes 1.5 hours to fully charge. You can even record and charge via a USB cable (included in the package). At the same time, there is no need to worry about the power shutting down during recording.
【1080p video】: 1280 * 720P or 1920 * 1080P resolution can be selected. Support 12M camera. Even at night, you can record clear and stable images or videos.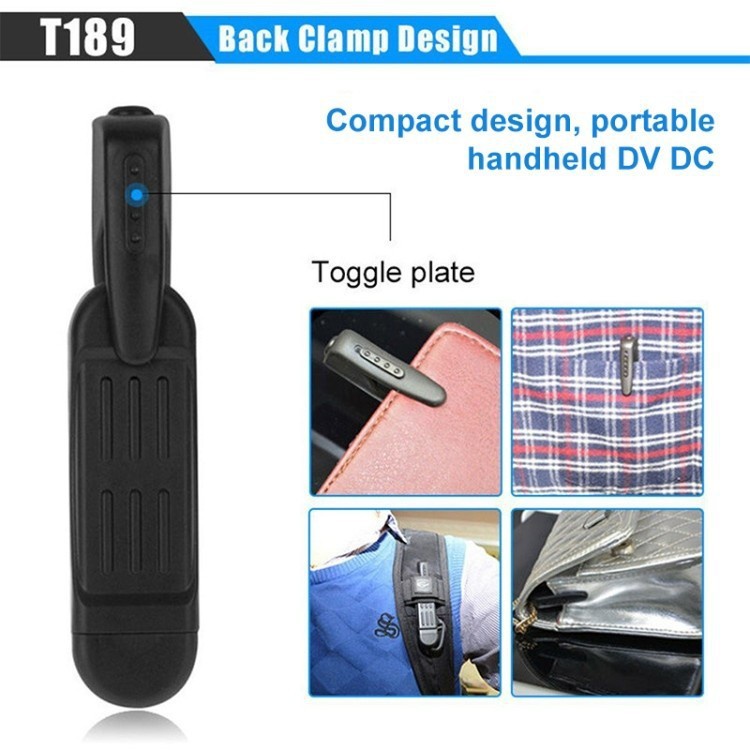 【Easy operation】: The mini camera comes with a USB cable for transferring videos to a computer, and an AV cable for playing videos on the TV. It can be recorded into business meetings or school lectures with one click.
Product description
Specifications:
●Material: Plastic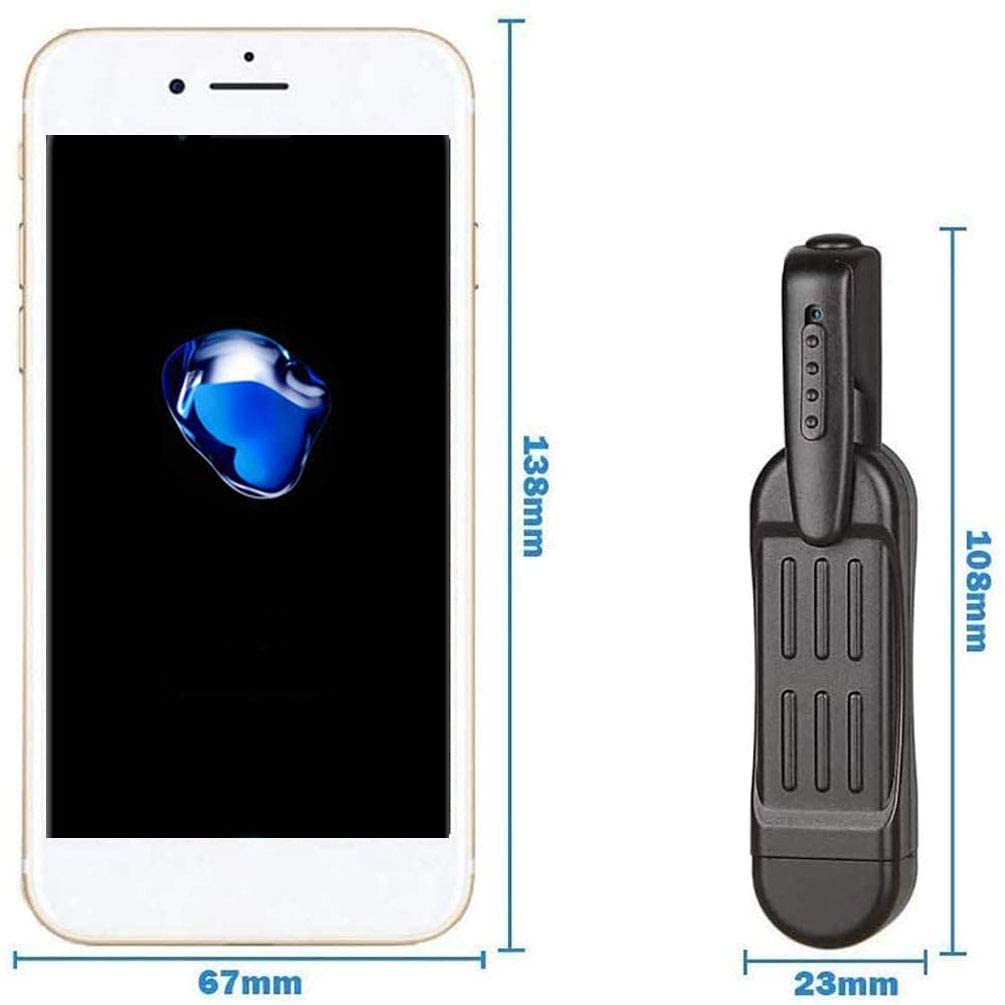 ●Charge Voltage: DC 5V
●Battery Capacity: 850mAh
●Battery Type: Li-polymer battery
●Charging Time: About 3.0 hours
●Image Format: JPG
●Video Resolution: 720P (1280 x 720 Pixels) /25fps
●Image Proportion: 4:3
●Working Time: about 240 minutes (4 hours)
●External Memory: up to 128GB(not included)
●Video Format: AVI
●Video Coding: M-JPEG
Features: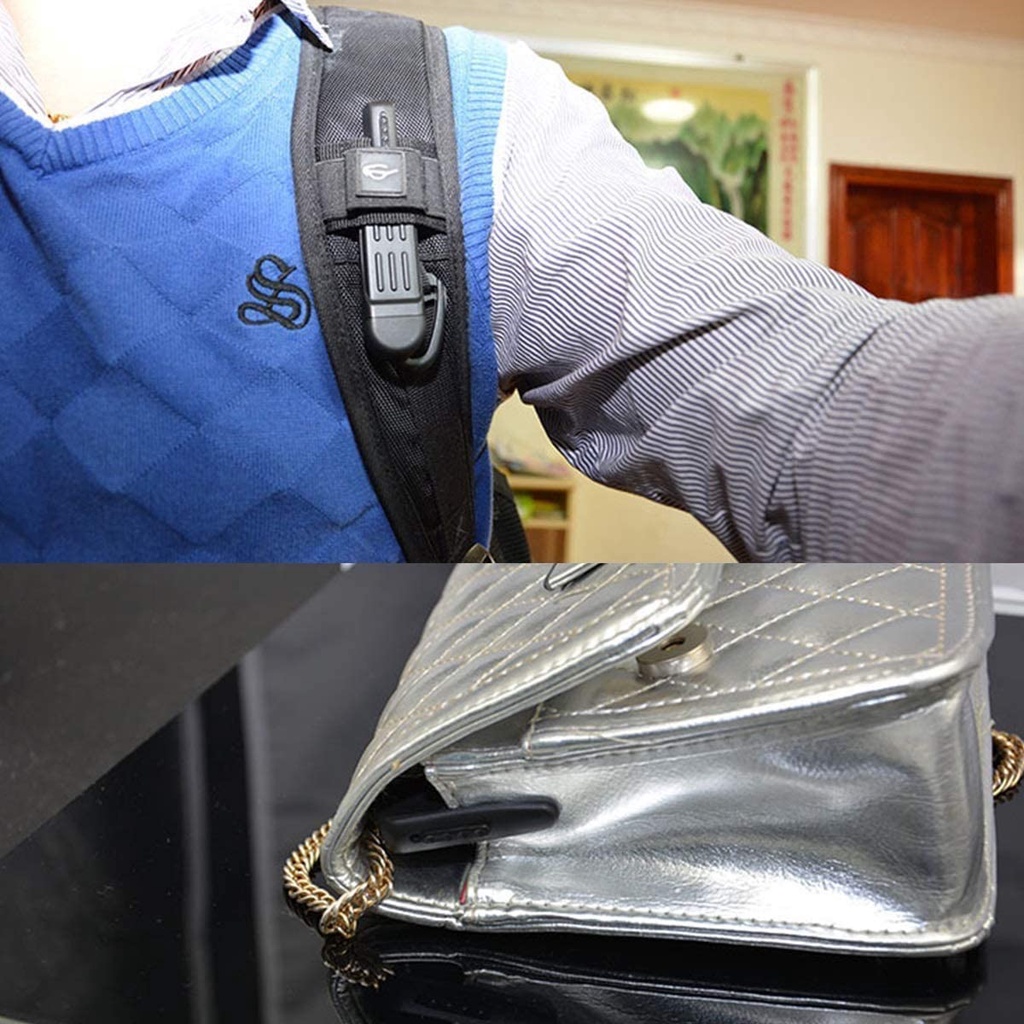 USB 2.0 interface of high speed transmission
External micro sd card slot (Support max 32gb micro sd card)
Support TV OUT TV monitor video connection
Built-in lithium battery sustainable camera up to 240 minutes (4 hours)
High quality high-definition images FULL 1080P DV DC
Compact design, portable handheld DV DC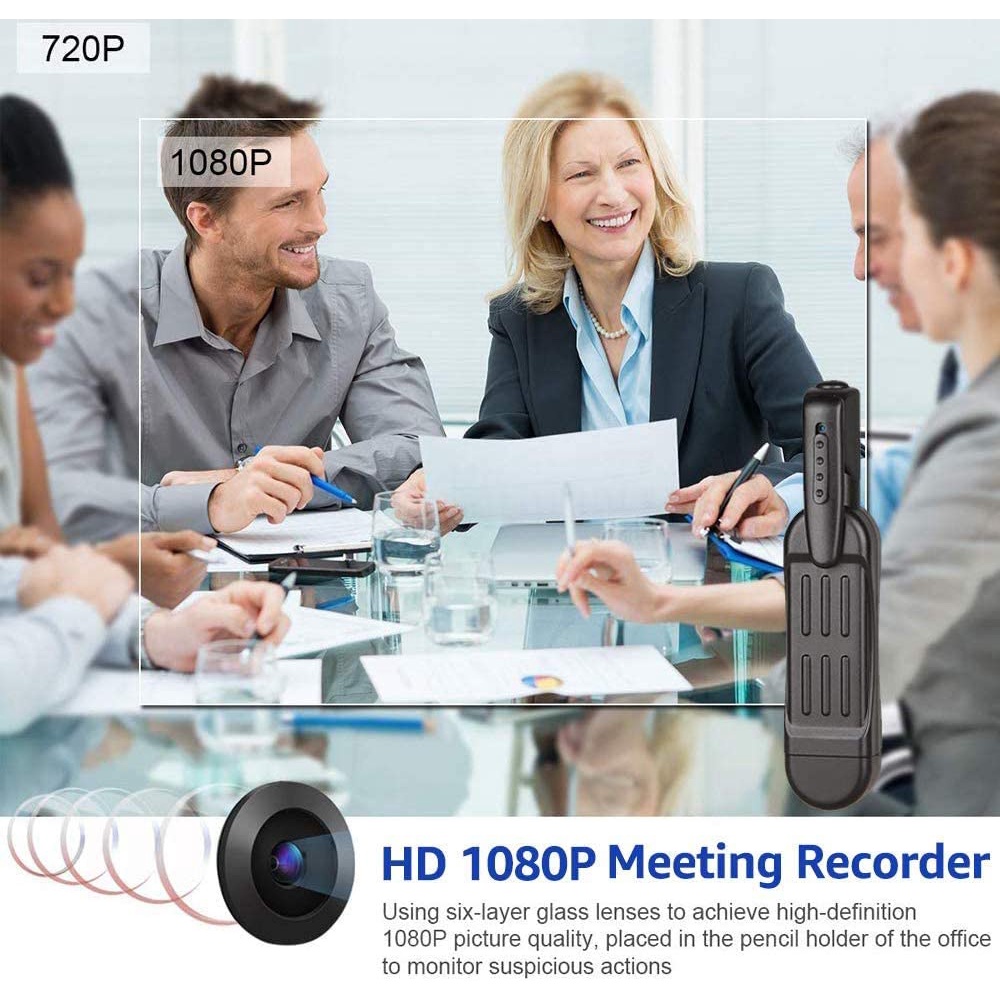 Video format for: 1280x720P
Mode for taking pictures: 12MP (4032x3024)
Power Source:Rechargeable
Voltage:5 Volts
Item Package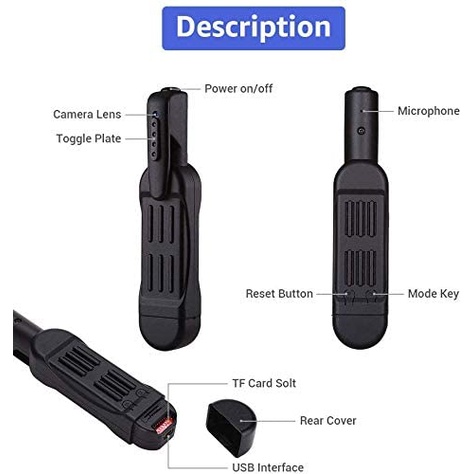 Quantity:1
Battery Cell Type:Lithium