HUAWEI Band 7 Smartwatch | 9.9 mm Ultra-thin Design | 2 Weeks Battery Life | Quick Reply of Third-party Apps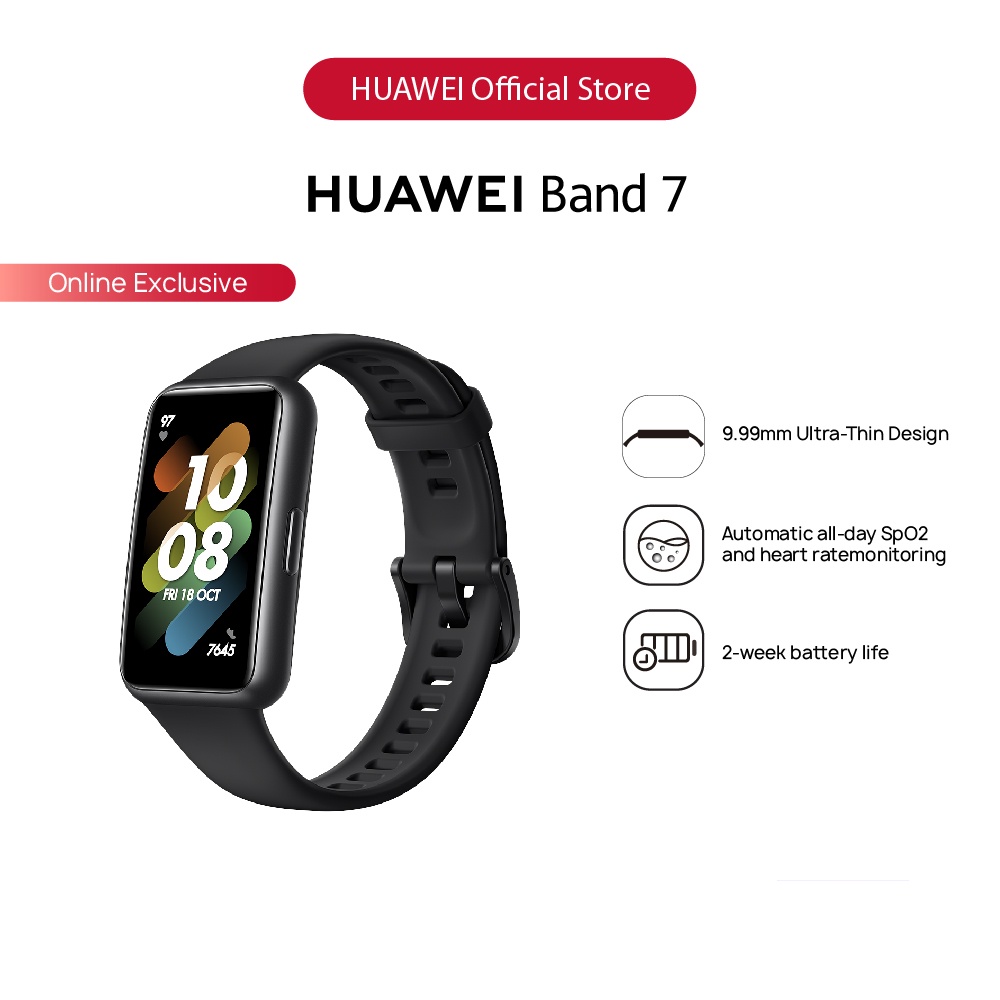 Specification:
Dimensions
44.35 x 26 x 9.99 mm
Weight: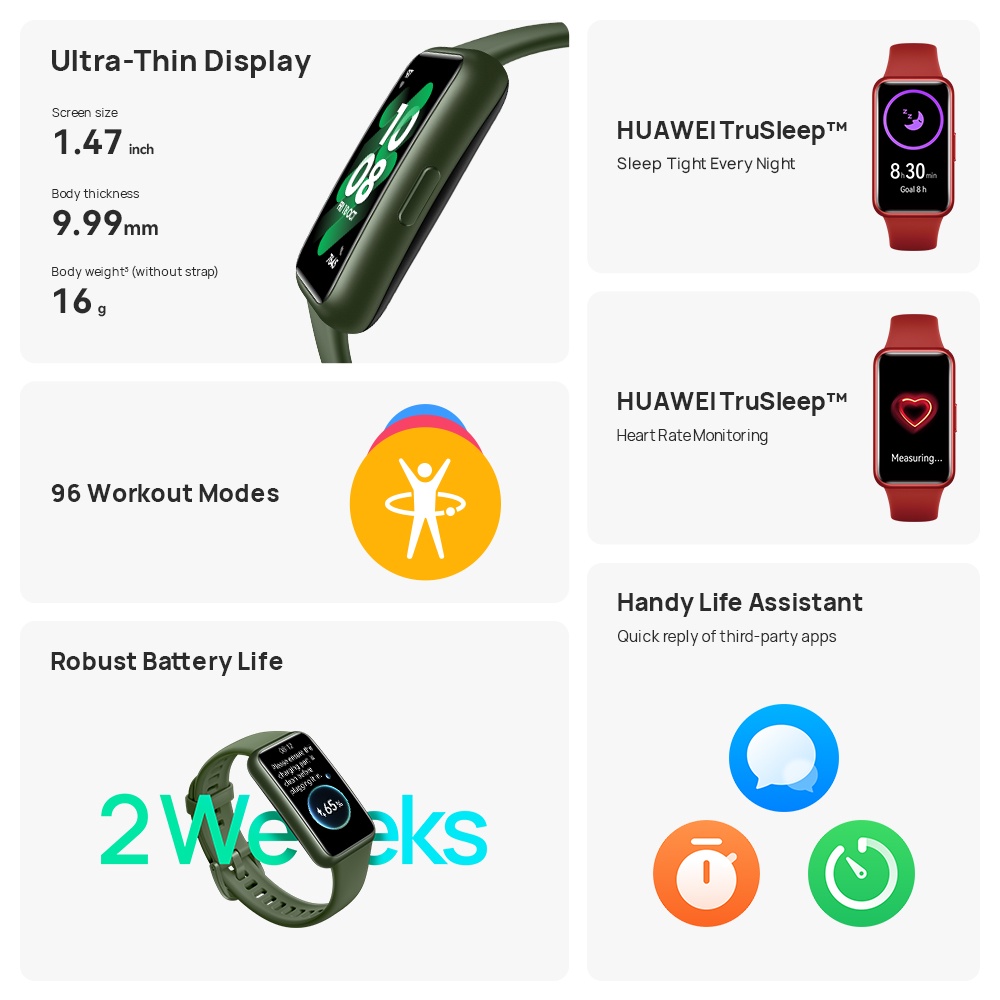 Approximately 16 g (without the strap) 
Display:
1.47 inch AMOLED
194 x 368 pixels
Watch Case
Material: Durable polymer materials
Watch Strap: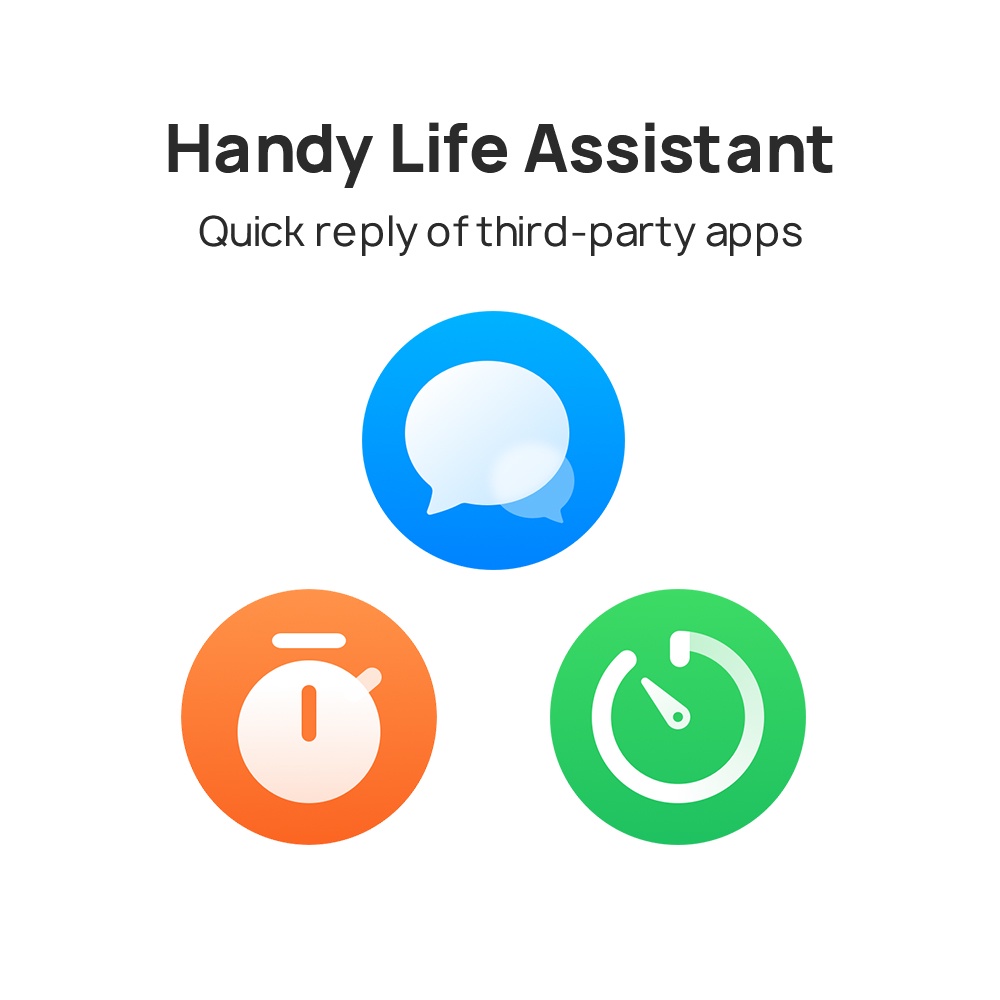 Graphite Black Silicone Strap,
Nebula Pink Silicone Strap,
Wilderness Green Silicone Strap,
Sensors:
Accelerometer sensor
Gyroscope sensor
Optical heart rate sensor
Button: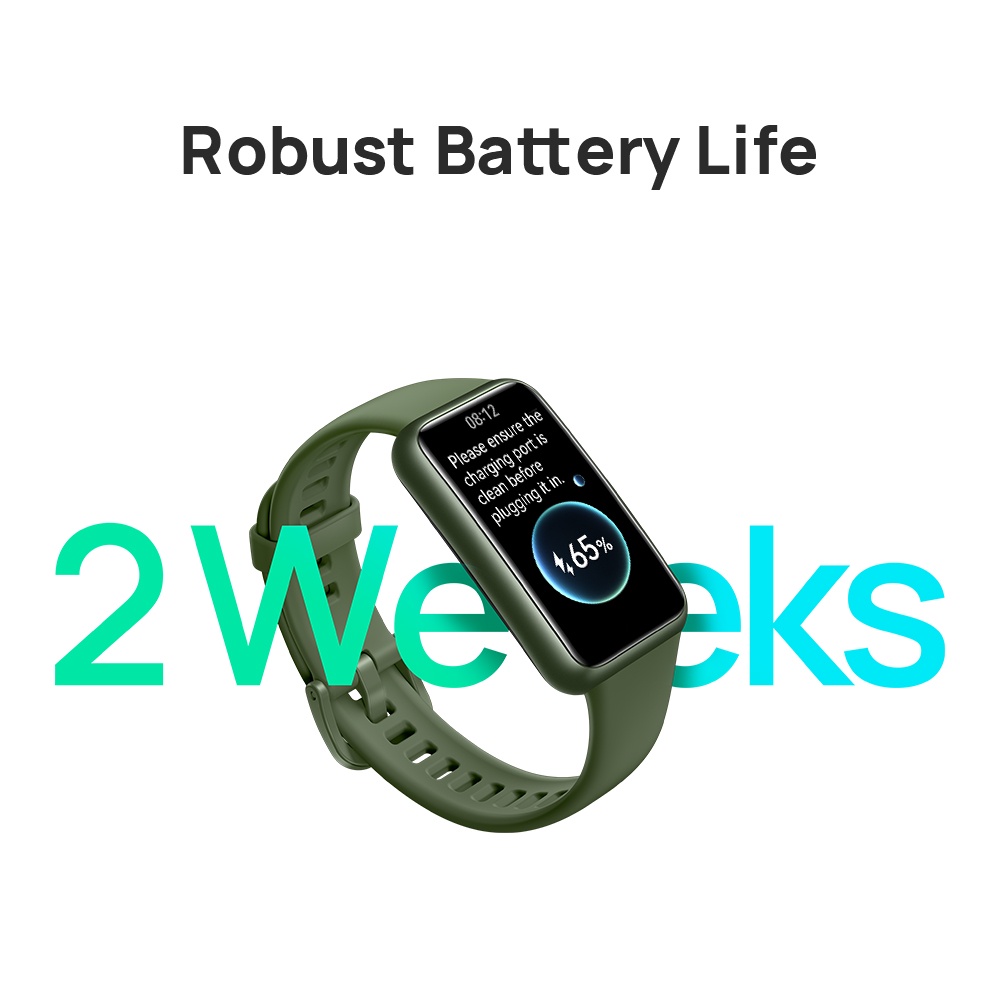 Power and function button
Charging Port
Magnetic charging thimble
System Requirements
Android 6.0 or later
iOS 9.0 or later
Waterproof Level
5 ATM water-resistant 
Connectivity:
2.4 GHz, BT5.0, BLE
Environment Temperature:
-10 ℃~+45 ℃
Battery Life
14 days for typical use
Charging
Charger Voltage and Current Requirements
5V 1A/1.5A/2A
In The Box
HUAWEI Band 7 x 1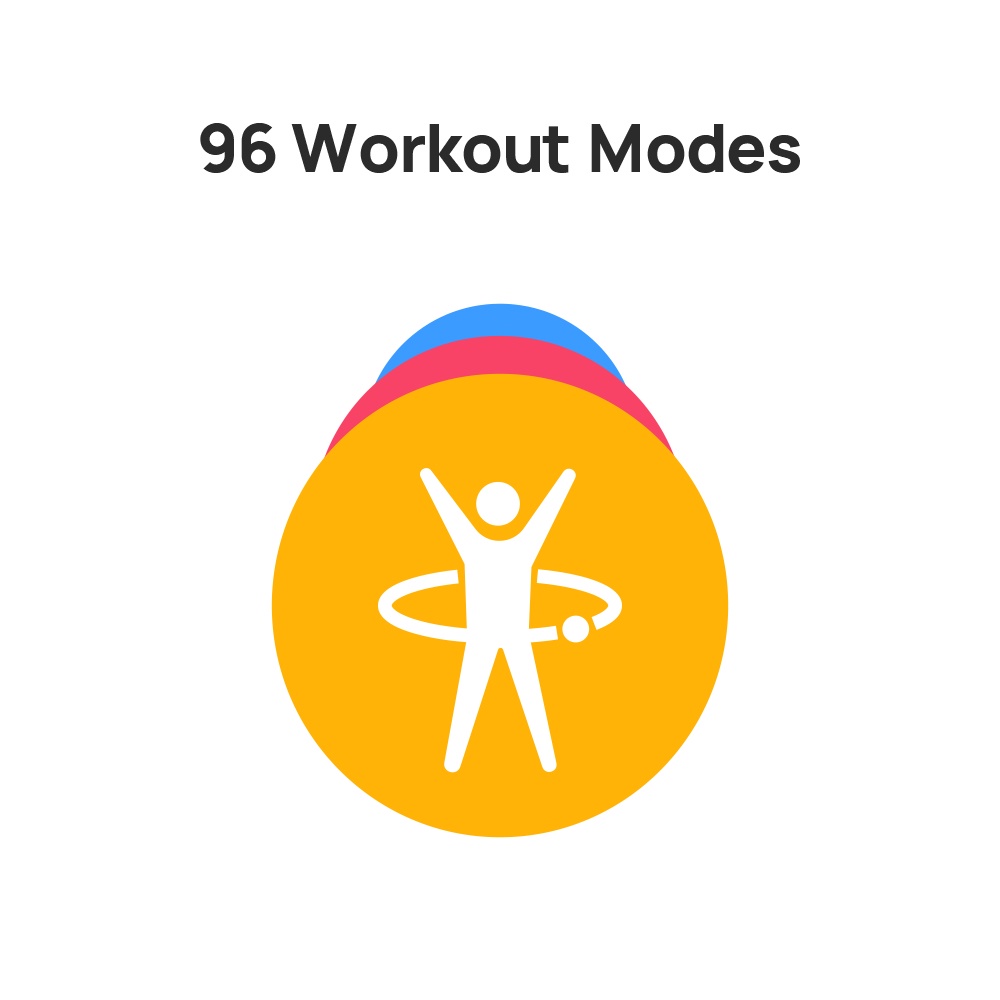 Charging cable and cradle x 1
User Guide & Safety Information & Warranty Card x 1
• 【Slim bezel-less screen】: HUAWEI Band 7 is super light weight about 16g* with a 1.47" screen size which wraps around the wrist with ease. Ultra-narrow bezels outline the content onscreen, drawing attention to the services and features you love. The band's stunning AMOLED FullView Display seems to float on air, sitting atop a highly-breathable strap.
• 【Health and Fitness Tru Series】: Support continual SpO2 and heart rate monitoring, automatically vibrating to alert you if your blood oxygen level or heart rate strays from the healthy range. ** TruSleep 2.0 tracker makes your slumber priority number one, identifying six major sleep-related issues; TruRelax stress monitoring comes with calming breathing exercises to get you in your comfort zone at a moment's notice.
• 【Robust battery life】: The battery is more than equipped to handle business trips and vacations, running for up to two weeks in typical usage scenarios***, and up to 10 days in heavy usage scenarios***. Exclusive Huawei fast-charging can give you the boost you need when you're pressed for time, sustaining two days of use on just a five-minute charge****!
• 【96 workout modes】: 96 invigorating workout modes cover the activities you cherish most, and plenty more, from running to cycling to swimming… to yoga! The HUAWEI TruSport fitness system tracks high-level metrics like running ability index, V02 max, recovery time, and training effect, with data-driven tips and engaging TriRing check-in tasks*****, to get you raring to go!
• 【Handy life assistant】: HUAWEI Band 7 keeps you plugged in to your life, View incoming calls and messages, quick reply of messages, get weather updates, control your music, plus take photos through your phone's camera, all from the comfort of your own wrist.
DESCRIPTION:
HUAWEI Band 7 isn't just a health and fitness tracker, more is designed for body, mind, and soul. Ultra-Thin Design and Slim bezel-less screen outline the content onscreen, drawing attention to the services and features you love. Up to 14 days battery life to handle your long business trips and vacations. Health and Fitness Tru Series Technologies offers you with all-round care, SpO2 Blood Oxygen & Heart Rate monitor, Sleep Tracking, Stress Monitoring as well as 96
Workout Modes. HUAWEI Band 7 providing direct access to the most essential phone features, like incoming calls and messages, weather forecasts, and music controls, even to take an instant snapshot on your phone, or send out quick replies to messages!
*Without strap. Data comes from Huawei labs. The body weight is about 16 g. The actual weight may vary due to product difference.
**Blood oxygen saturation refers to the fraction of oxygen-saturated hemoglobin relative to total hemoglobin in the blood. This product is not a medical device, and is not intended to diagnose, treat, cure, or prevent any disease. Availability may vary by region.
***Up to 14 days of battery life in typical usage scenarios