Post from Singapore.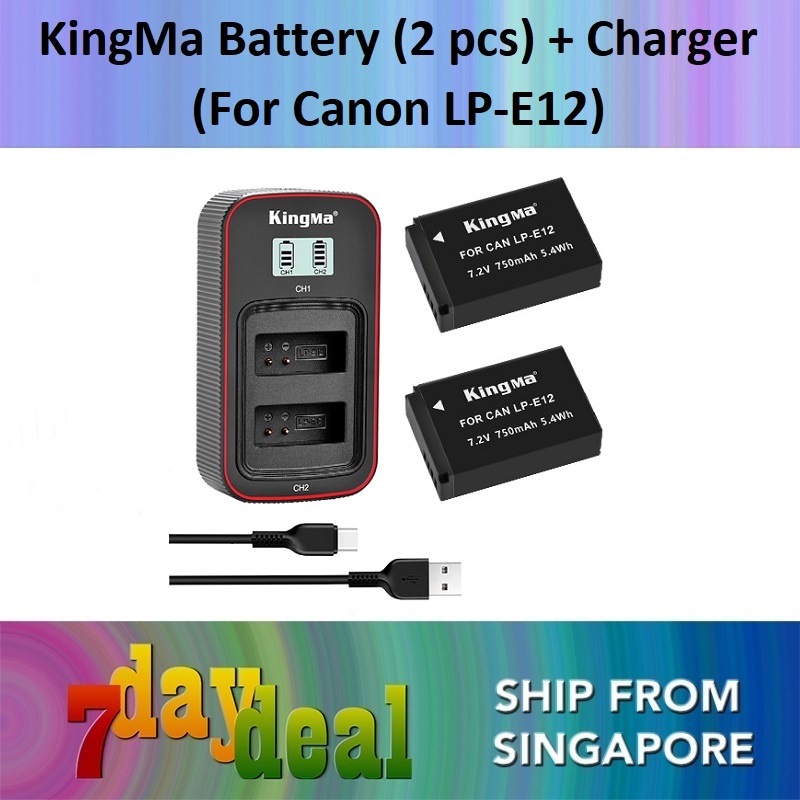 Brand new in box.
We are the authorized KingMa Retailer in Singapore with official KingMa 1 year warranty.
Highlights:
Charge 2 batteries simultaneously
Fast charging
Fully charge in 2 hours and 45 mins
LCD battery status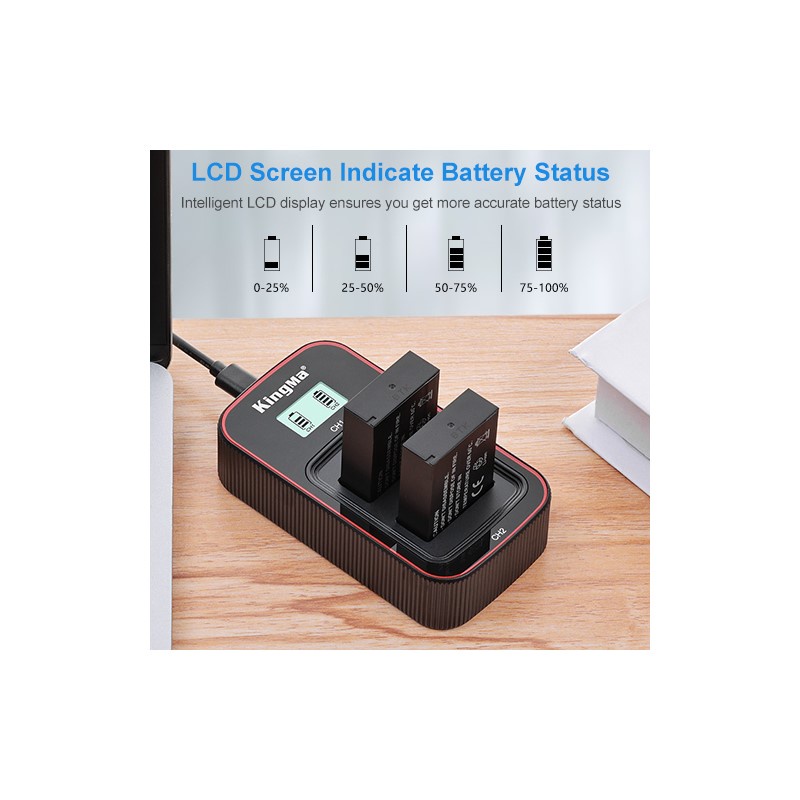 Multiple charging solutions
Safe and reliable
Anti-skid silicone pad on the bottom
Canon EOS M M2 M10 M50 M100 100D M200
Features:
KingMa LP- E12 LCD Battery Charger Kit comes with 2 battery and a USB quick charger. The charger features a Type C USB port and can be connected to most standard USB chargers using the included USB cable.
Items Included: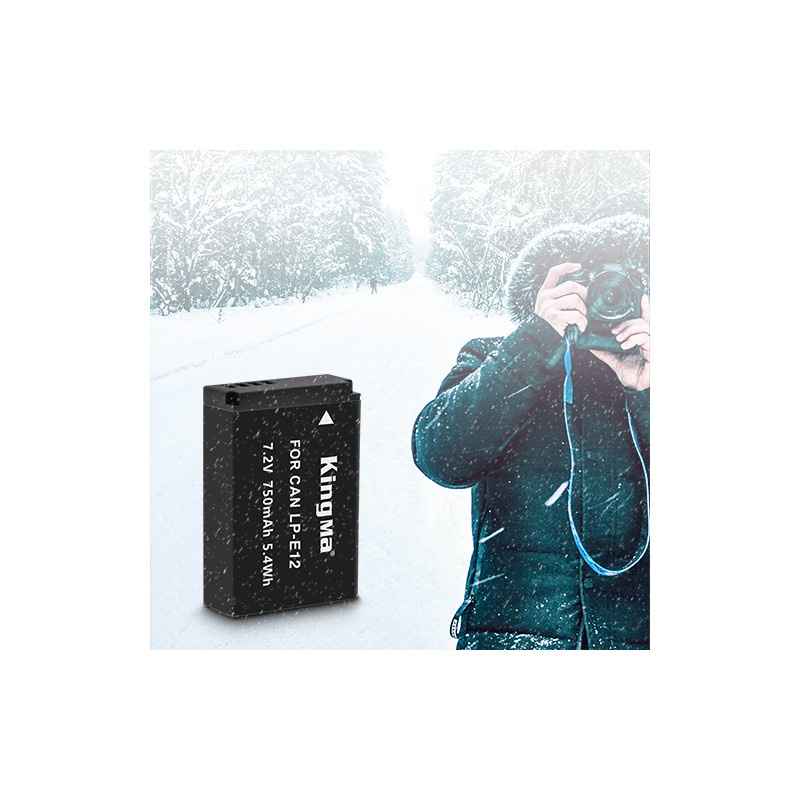 1 x KingMaLP- E12 Dual slot LCD USB charger
2 x KingMa LP- E12 Battery
2 x Battery Case
1 x Type C USB cable