When The Local Bank Bought 83 Laptop Stand From Me I Knew What I Have Brings True Value For You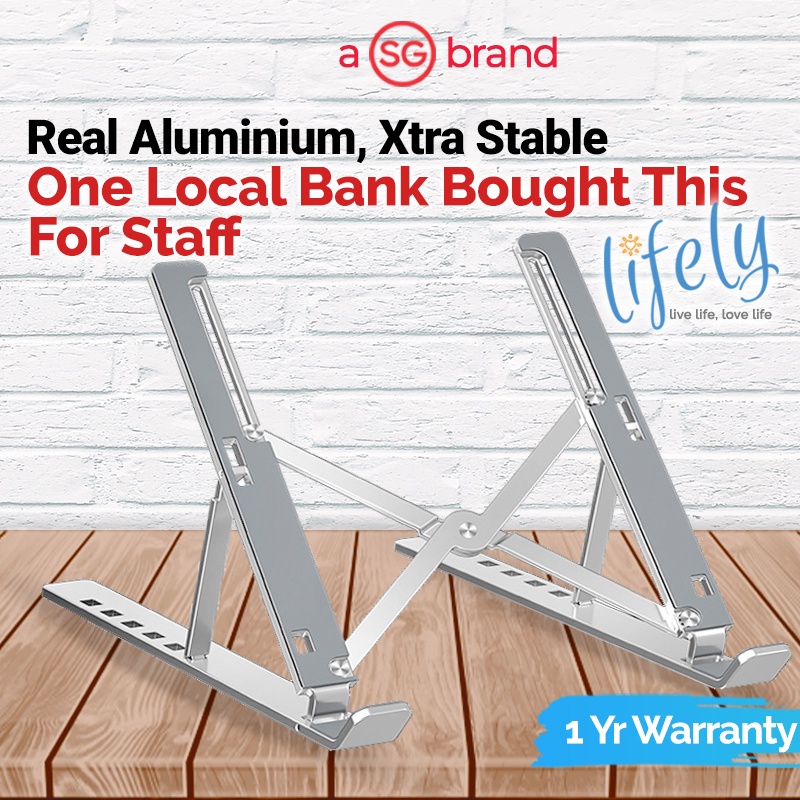 I still remember, I only just started Lifely shop on Shopee.
One day, somebody messaged me on Shopee and asked for my phone number. She called: "Hi Titus, I am from UOB and saw your reviews online. You have many good reviews, I am thinking to purchase your laptop stands for our dept."
Can you imagine? I am still operating out of my house. She didn't mind it and came down to my house to see the samples. How embarrassing?
A few days later, she confirmed her 83 laptop stands for SG and MY. It was awesome because she knows Lifely laptop stands truly helps her staff.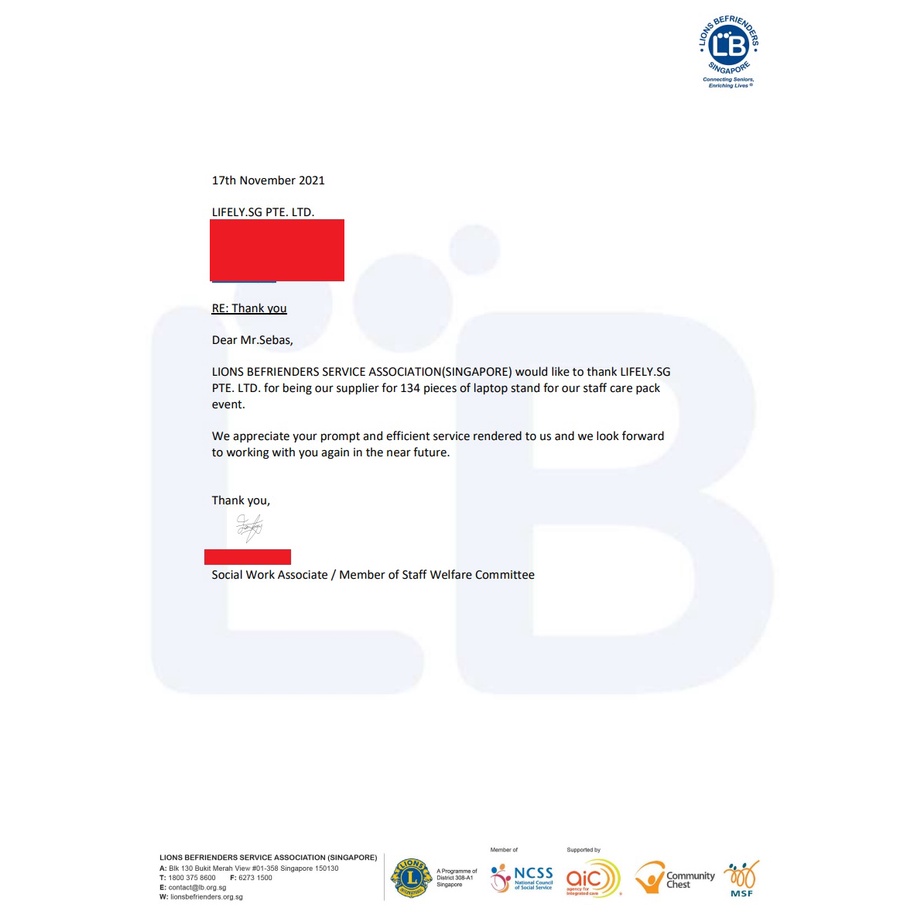 I ship within 24 Hours (except for weekends)
12 Months Warranty
No matter what issues you have, I am here to resolve them
️ Laptop Stands are designed to take advantage of the weight of your laptop. Stability comes when your laptop is on the stand NOT when there's no weight on the stand.
【6 EYE-LEVELS ERGONOMIC DESIGN】The laptop holder elevates your notebook from 55mm to 155mm height for a perfect eye level, total 6 height choices, which fixes your posture and reduce back pain, neck stiffness and wrist aches.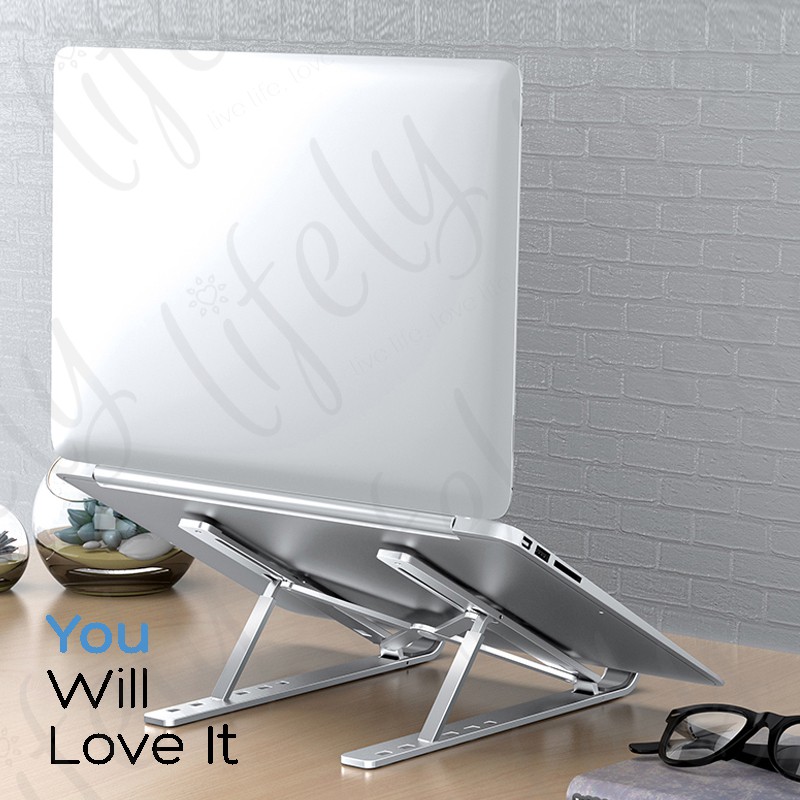 【PORTABLE & EASY INSTALLATION】Aluminum laptop stand weighs abt 300g ± (not your filmsy, plastic kind) and it can be quickly folded into a thin size. Easy to carry with a FREE pouch. It only takes you 1 second to open & close.
【STURDY & PROTECTIVE】 Made of sturdy aluminum alloy, it can support up to 15kg weight on top; full anti-skid silicone pads on top & bottom, it protects your laptop from sliding and scratches.
【HEAT DISSIPATION】Aluminum alloy material can absorb and discharge heat easily. The forward-tilt angle and open design offers greater ventilation to cool your laptop during operation other than it just lays flat on the table.
【WIDE COMPATIBILITY】 Supports all laptop brands and pad. ABS Plastic stands supports up to 1.3kg. Midnight Black, Dynamic Silver, Mystic Gray supports up to 15.6", LuxSilver and Champion Silver supports all laptops up to 17" and any weight.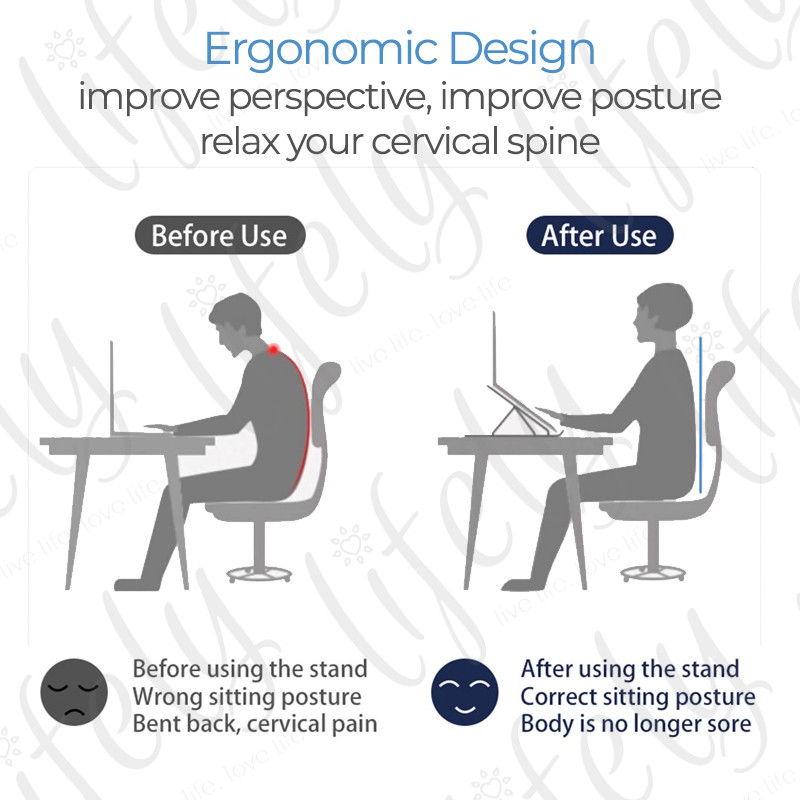 TAGS
#laptop
#laptopstand
#tablet
#mb
#holder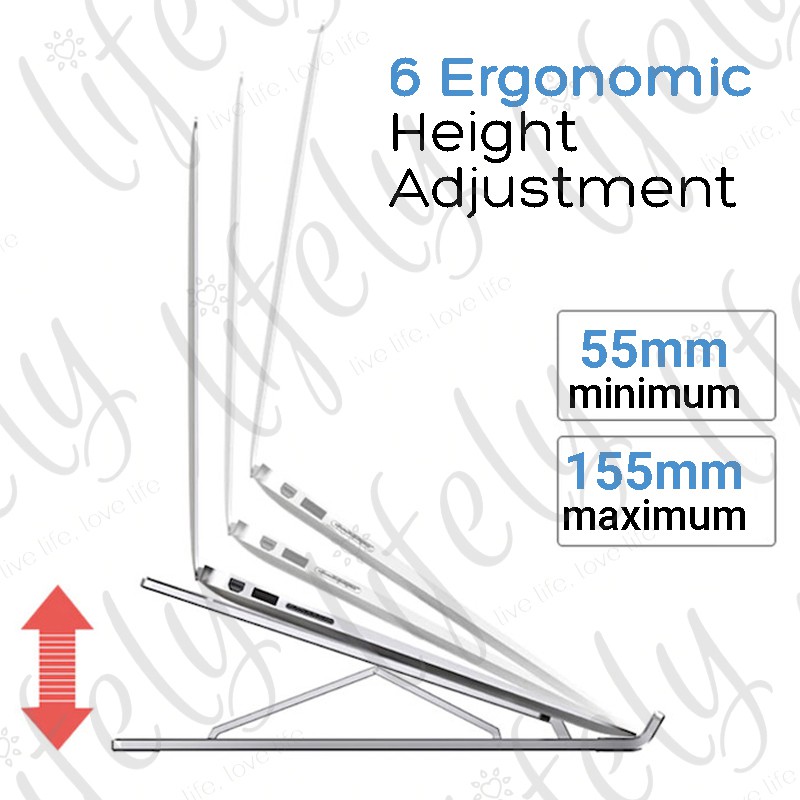 #portable
#stands
#mobile
#adjustable
#pad
#stand
#computer
#office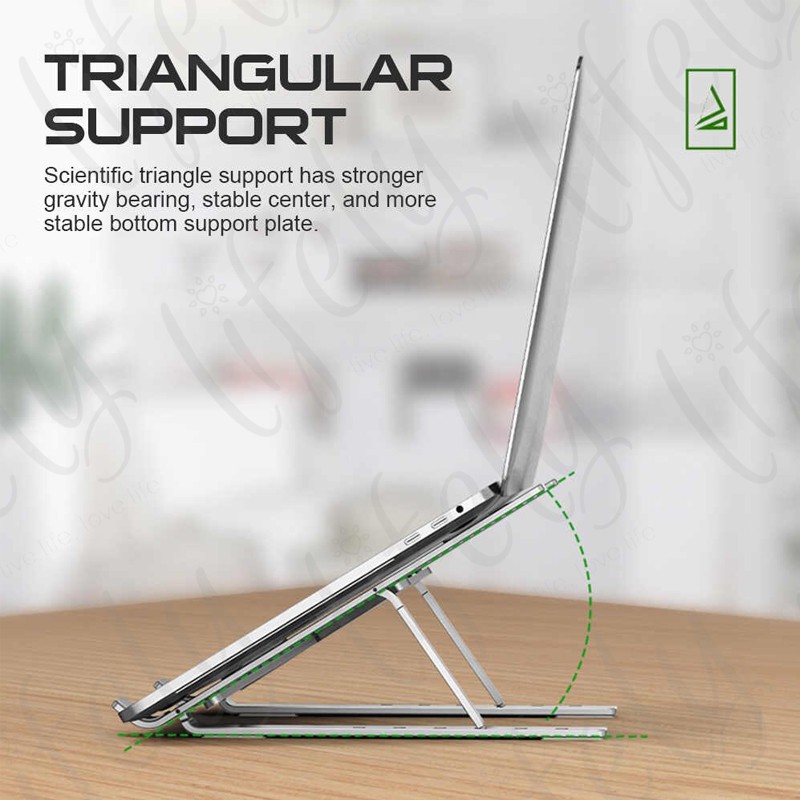 #ergonomic
#notebook
#MBpro
#ergonomicstand
#sturdy
laptop stand, laptop stand cooling pads & stands, laptop stand aluminium, portable laptop stand, laptop stand foldable, foldable aluminium laptop stand, adjustable stand, notebook stand, notebook holder, adjustable computer stand, mb stand portable, portable mb stand, adjustable mb stand, mb pro stand, adjustable notebook stand, foldable notebook stand, heavy laptop stand, notebook stand holder, adjustable notebook stand, foldable computer stand, computer stand adjustable, foldable computer desk, fold,able laptop, Laptop Stands, Computer Desk, peripheral, laptop, lap top stand, flujo laptop stand, Notebook stand, labtop stand, cooling stand, height, mac laptop