Follow us to get Voucher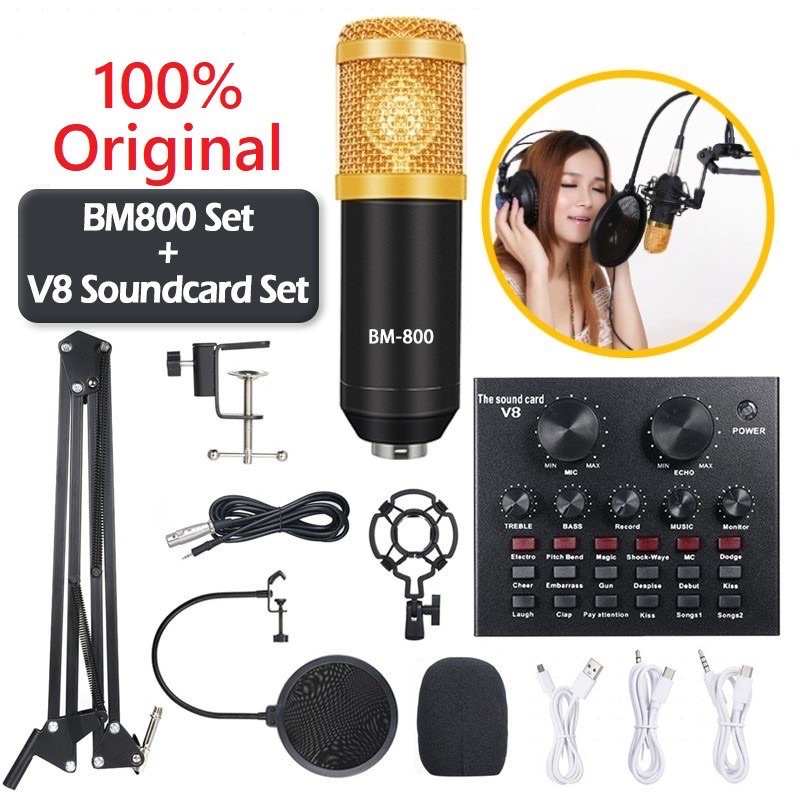 Local Ready Stocks! Fast Shipping
FREE local Warranty for 1 Month*
100% Good Quality Guaranteed
Highlights:
【BM800 Microphone】
• Exceptionally low self-noise for highly critical recording.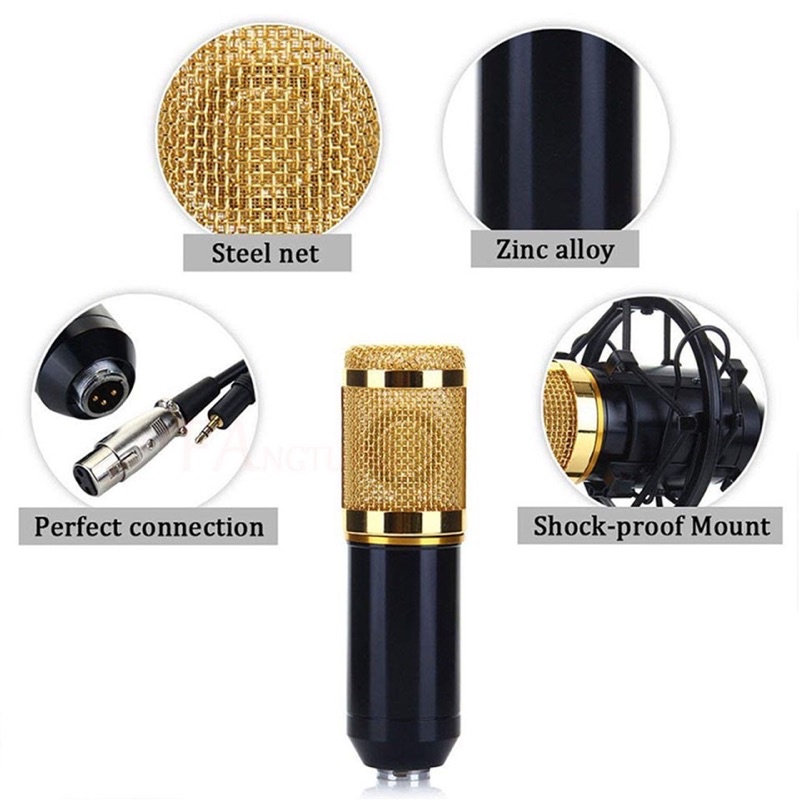 • Offers high sensitivity to capture subtle nuances that creates high-quality audio.
• Microphone cover prevents wind noise when you are recording.
• Perfect for radio broadcasting, singing, stages, TV stations, etc.
• Double-braced arms add strength to stand much more weight.
• Foldable arms minimize transport size and easy to store.
• Completely flexible design, you can adjust the desired angle and height.
• Top quality dual-layers filter with double-layer nylon mesh construction can remove plosive sound effectively in recording.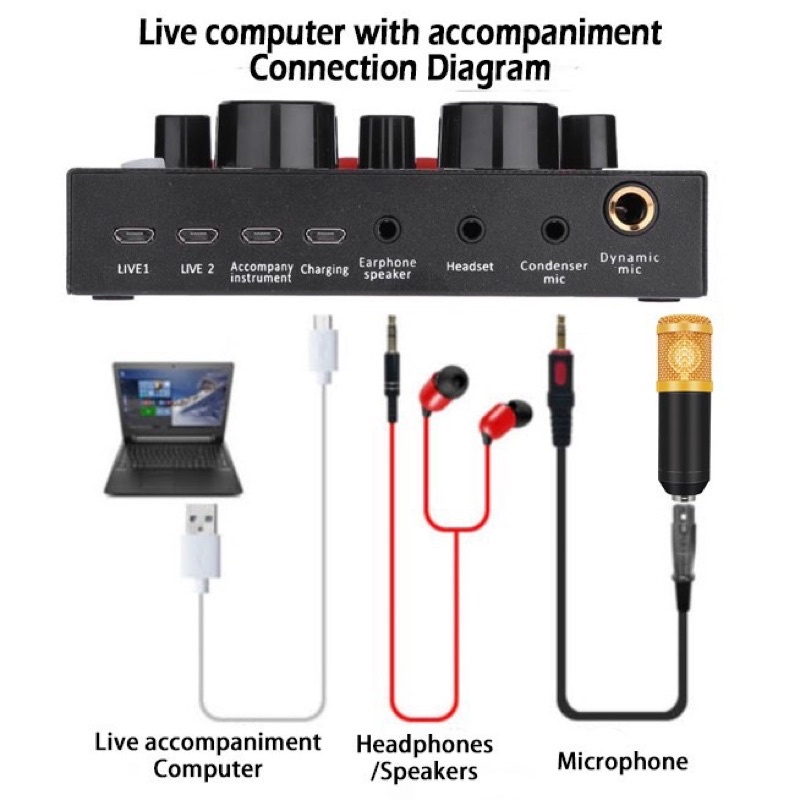 • Shock-proof mount firmly attaches the microphone and effectively reduces handling noise.
• Double audio port; connect the microphone input and earphone/speaker output at the same time.
【V8 Sound Card】
• 12 sound effects: cheer, embarrass, gunfire, despise, debut, kiss, laugh, clap, pay attention, kiss, songs 1, songs 2.
• Control knobs: with control knobs for microphone volume, echo volume, treble, bass, record volume, music volume and monitor volume adjusting.
• Live sound card is made of high-quality all-aluminum material with slim and lightweight design.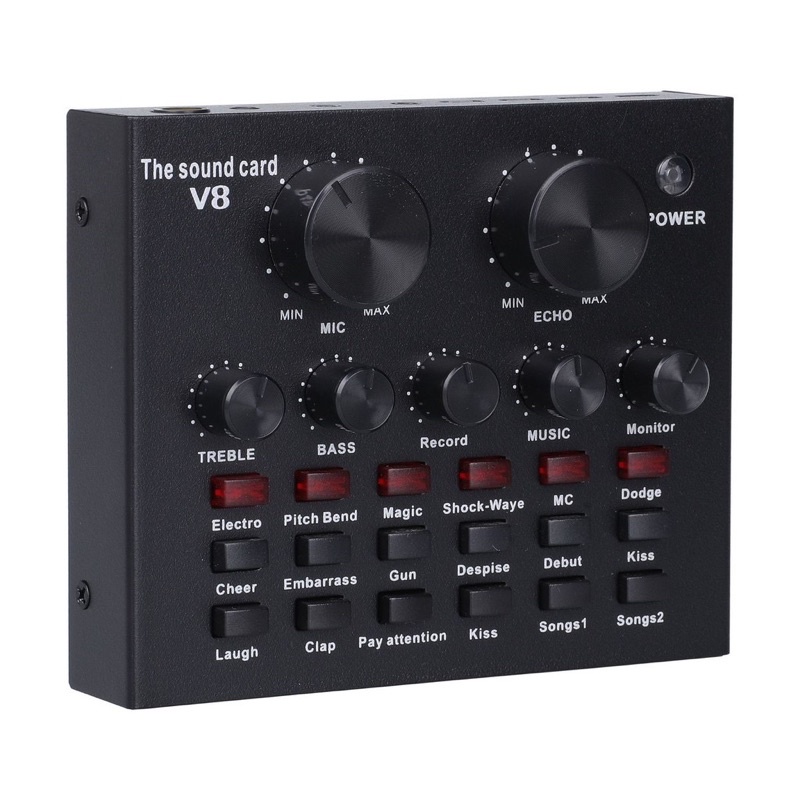 • Compatible with smartphone, PC and laptop.
• Universal function, supports multi-function such as singing, live, recording, music and so on.
• Supports major mainstream live broadcast software.
• Supports dual mobile use.
Specifications: 
• Microphone material:steel mesh + zinc alloy tube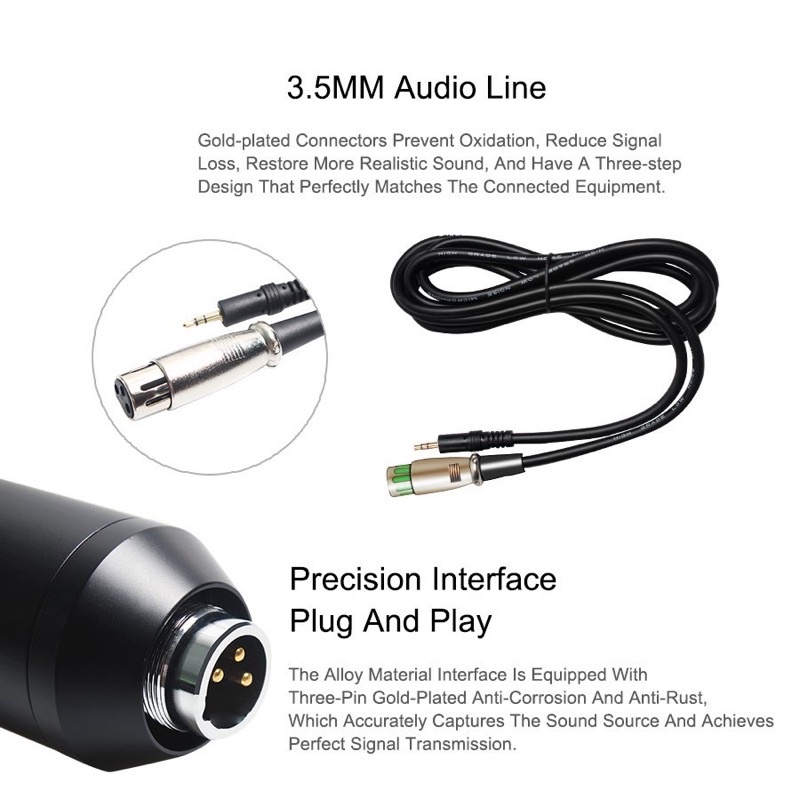 • Frequency response:20 hz-20khz
• Sensitivity:45 dB ± 1 db
• Output impedance:150Ω ± 30% (1 khz)
• Load impedance:≥1000Ω
• Equivalent noise level 16 dba
• Current:3mA
• Signal to noise ratio:78 decibels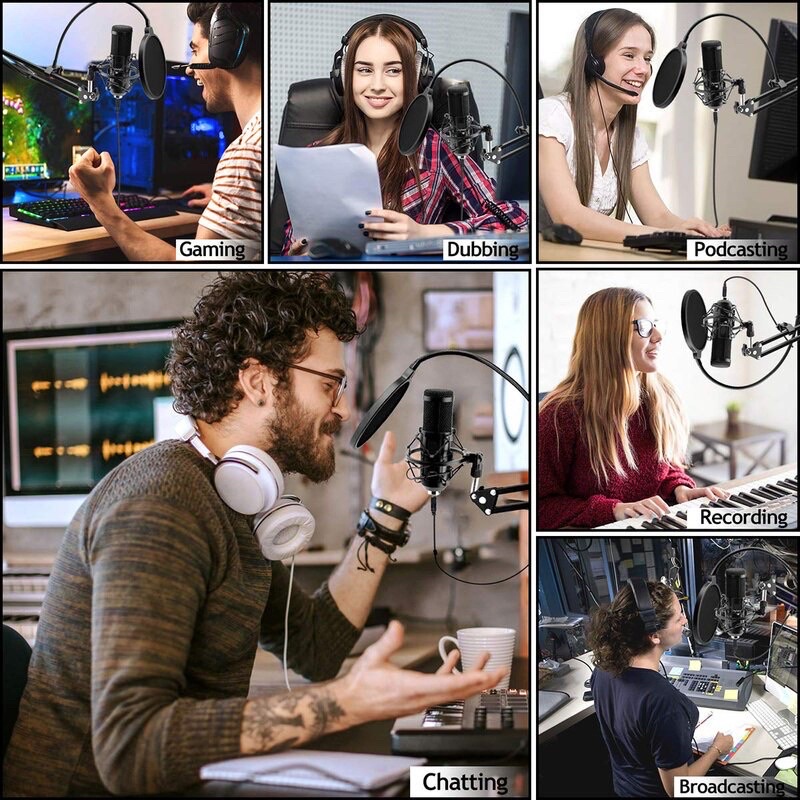 • Microphone output interface 3.5 mm
• Cable length:2.5 m
BM800 Microphone + V8 Sound Card
• 1 x BM800 Microphone
• 1 x Audio Cable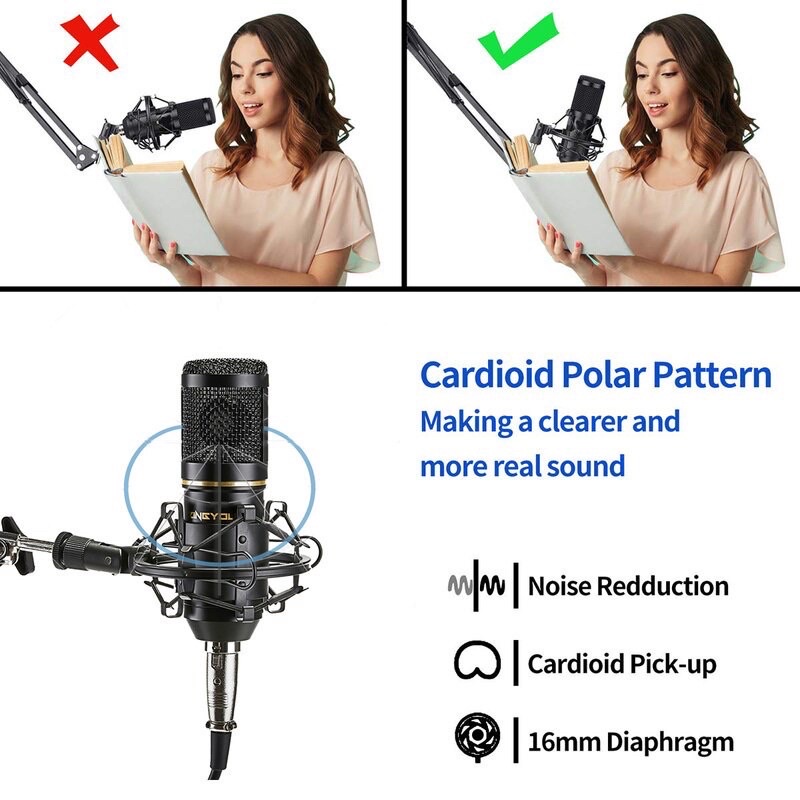 • 1 x Blowout Net
• 1 x Windproof Cotton
• 1 x Shock Mount
• 1 x Cantilever Bracket
• 1 x User Manual
• 1 x Package Box
                     +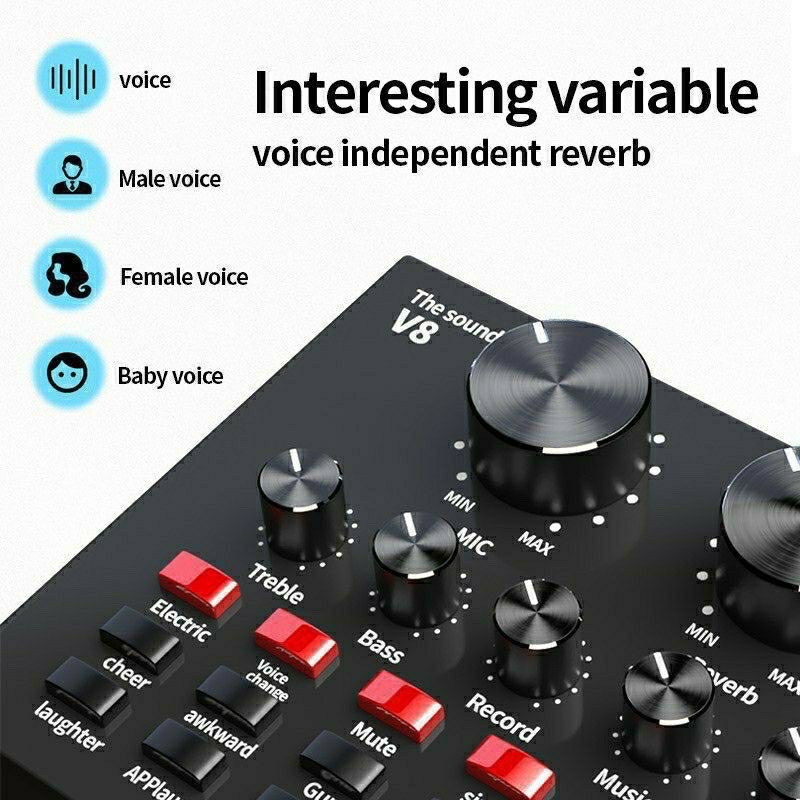 • 1 x V8 Sound Card
• 1 x Audio Cables
• 1 x USB Cable
• 1 x English User Manual