Hello there! Thank you for checking out my products!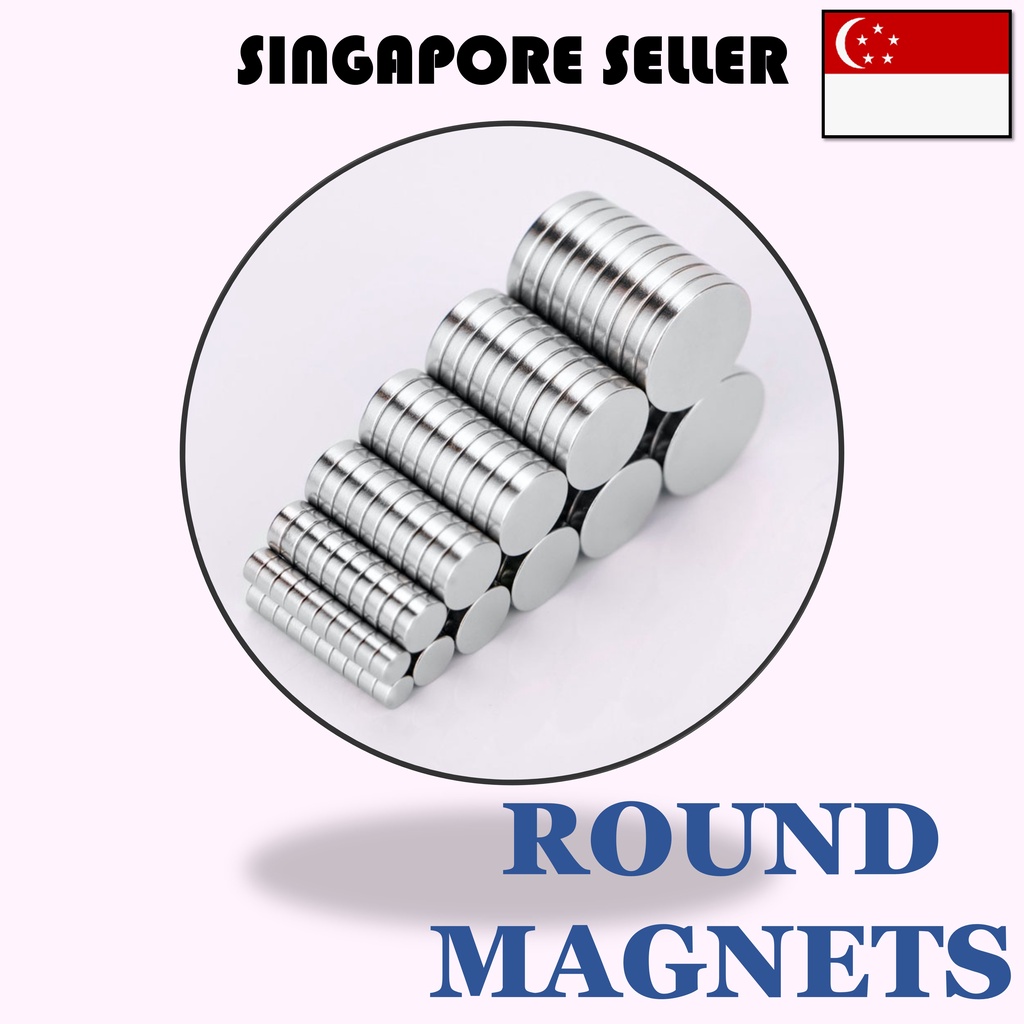 1) The sizes are all in Diameter Thickness in millimeters (mm). (not in cm! please be careful!)
Some of the sizes are super small! So they are not that strong. Bigger sizes are stronger :)
No exchange or refund for wrong selection!
2) These are neodymium magnets. The sizes which are thin break quite easily! So remember to slide them apart when separating and slide them together if you are combining them. Don't let them snap with each other they will break in pieces. Handle carefully!
3) Information on magnets from the supplier.
Application: General Purpose & Uses, Art & Craft, Science
Tolerance: ± 0.5mm
Plating: NiCuNi - Sometimes colour may not be even, little lines and chips is also normal
Grade: N35 (Unless Specified as Stronger)
Max Operating Temperature: 80 Celsius degree
Magnetic pole direction: Axially magnetized / Poles on Flat Ends
A Neodymium magnet also known as NdFeB are the most widely used type of rare earth magnet.
Please note that by their very nature, neodymium magnets are brittle and do break easily if not handled carefully. Please take care when using.
WARNINGS:
Do not swallow, Please keep away from small children and babies
Keep magnets away from electronic devices and magnetics strips as they will wipe information from the device. BECAREFUL, they break very easily.
Package includes: Magnets only (please check the quantity), no packaging
Notice:
1. Due to manual measurement, please allow an error of 0.1-0.5mm.
2. As different computers and handphones display different colors, the actual product color may be slightly different from the image.
!!! Some of the magnets will have little indents, minor chips, or some scratches!!! Not for fussy buyer!!!
Thank you very much for your support. Happy Shopping!