For Self Collection, Choose Store Pick-up At Checkout Page
Points To Take Note:
-Kindy Chat With Us To Check If Your Item Is Ready For Store Pickup
-During Peak Periods, We May Require 1-2 Working Days To Process Your Order Before It Will Be Available For Collection
-We Are Located In IMM Office Area , Not The Shopping Wing
-Kindly Avoid Our Lunch Break Timing At 1PM to 2PM
-Do Remember To Keep All Original Product Packaging As They Are Mandatory For Warranty Claims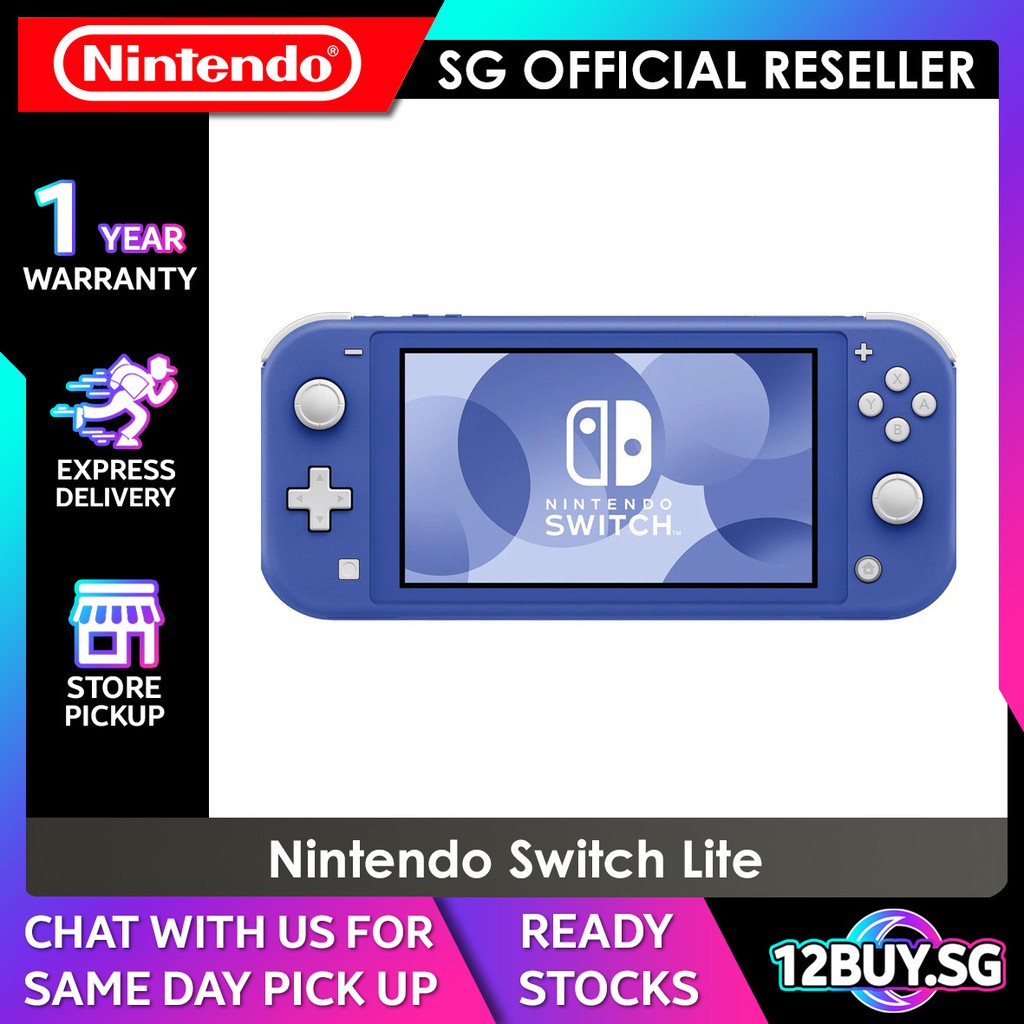 NINTENDO SWITCH LITE
Dedicated to handheld play
The system for gamers on the go.
The Nintendo Switch Lite is designed specifically for handheld play—so you can jump into your favorite games wherever you happen to be.
Compact and lightweight
With its light, sleek design, this system is ready to hit the road whenever you are.
Built-in controllers
Controllers are built right into the system for handheld play, and the left side sports a +Control Pad.
Compatible games
The Nintendo Switch Lite system plays the library of Nintendo Switch games that work in handheld mode.
Technical Specs
Size Approximately: 3.6 inches high, 8.2 inches long, and .55 inches deep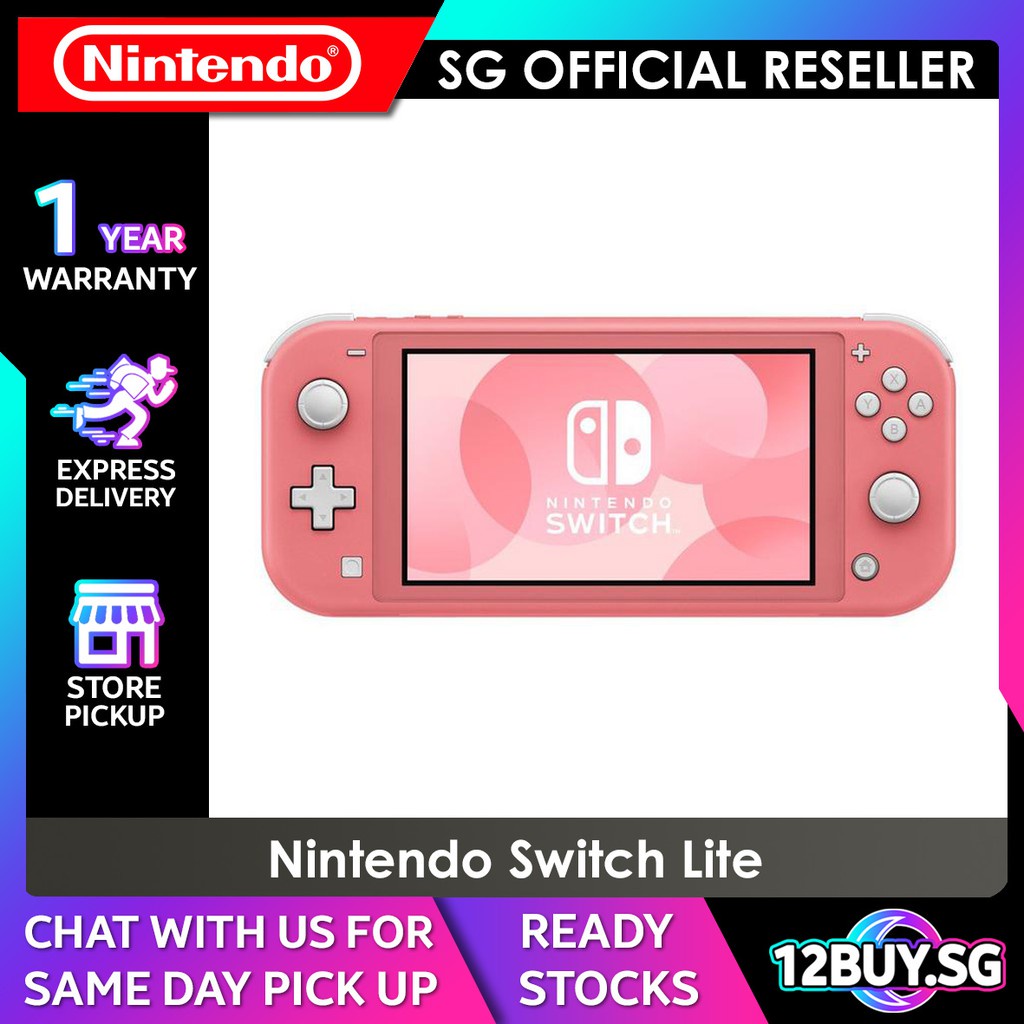 *The depth from the tip of the analog sticks to the tip of the ZL/ZR buttons is 1.12 inches
Weight: Approx 61 lbs
Screen: Capacitive touch screen / 5.5 inch LCD / 1280x720 resolution
CPU/GPU: NVIDIA Custom Tegra processor
Storage: 32 GB of internal storage, a portion of which is reserved for use by the system. Users can easily expand storage space using microSDHC or microSDXC cards up to 2TB (sold separately).
Wireless Wi-Fi (IEEE 802.11 a/b/g/n/ac
Bluetooth 4.1 / NFC (near field communication)
Speakers: Stereo
USB connector: USB Type-C. Used for charging only.
Headphone/mic jack: 3.5mm 4-pole stereo (CTIA standard)
Game card slot: Nintendo Switch game cards
microSD card slot: Compatible with microSD, microSDHC and microSDXC memory cards.
*Once the microSDXC card is inserted, a system update will be necessary. An Internet connection is required to perform this system update.
Sensor: Accelerometer / gyroscope
Operating environment: 41-95 degrees F / 20-80% humidity
Internal battery: Lithium ion battery / battery capacity 3570mAh
Battery life: Approx. 3.0 to 7.0 hours
*The battery life will depend on the games you play. For instance, the battery will last approximately 4 hours for The Legend of Zelda: Breath of the Wild.
Power Consumption
Handheld & Tabletop modes
Playing a game: Approx. 4W
Watching a video: Approx. 3W
On the main menu: Approx. 2W
Sleep mode: Approx. 0.03W
Power off: Less than 0.01W
Power consumption varies depending on software and usage conditions
Charging time: Approximately 3 hours
*When charging while the hardware is in sleep mode