Huawei Band 4 Pro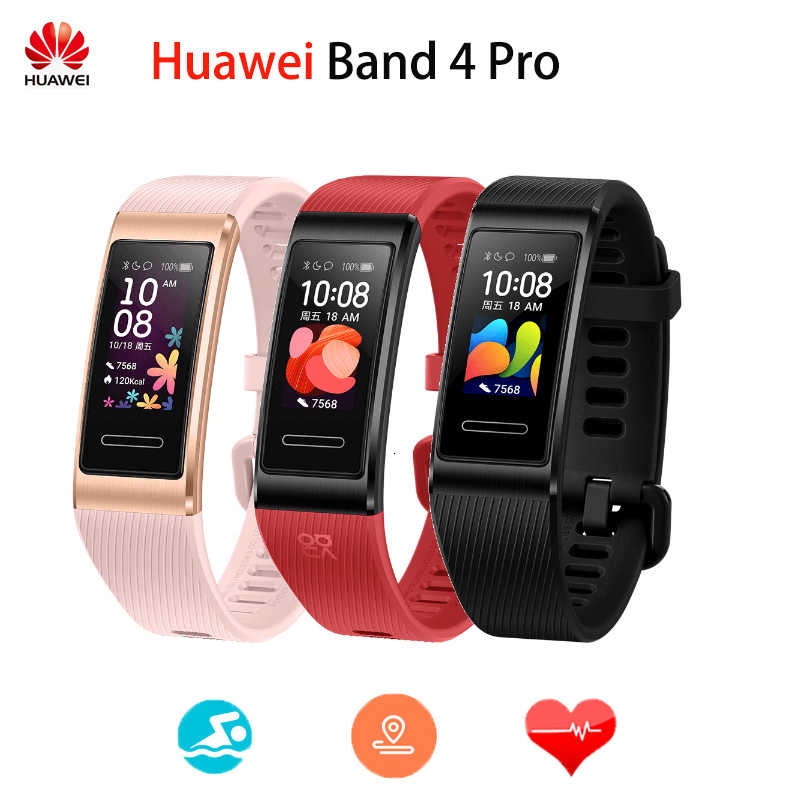 Original Huawei Band 4 Pro Smart Wristband Innovative Watch Faces Standalone GPS Proactive Health Monitoring SpO2 Blood Oxygen
Tips
0. This link is Huawei Band 4 Pro China version, which has SpO2 blood oxygen detect function.
1. If your phone language is non-Chinese, band faces always show week in English.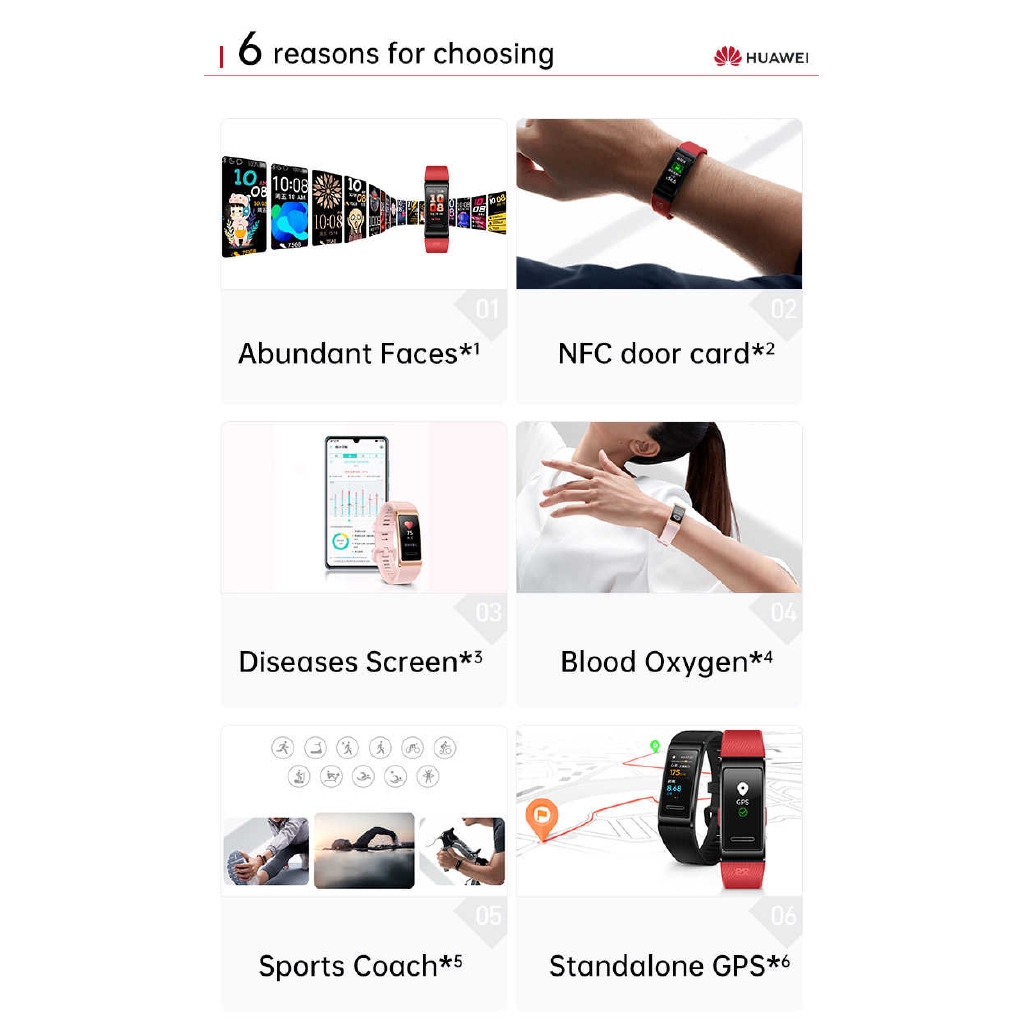 2. Menu supports multiple regions (if your phone has no region setting there will be the languages accordingly), theyre China, US, UK, Russia, Spain, Portugal, France, Germany, Italy and more later.
3. If your band shows blank or garble in your region, that means your region is in the plan for local language support, please wait for update.
4. if your phone region is not support or in the plan for support, band menu shows English.
Selling Points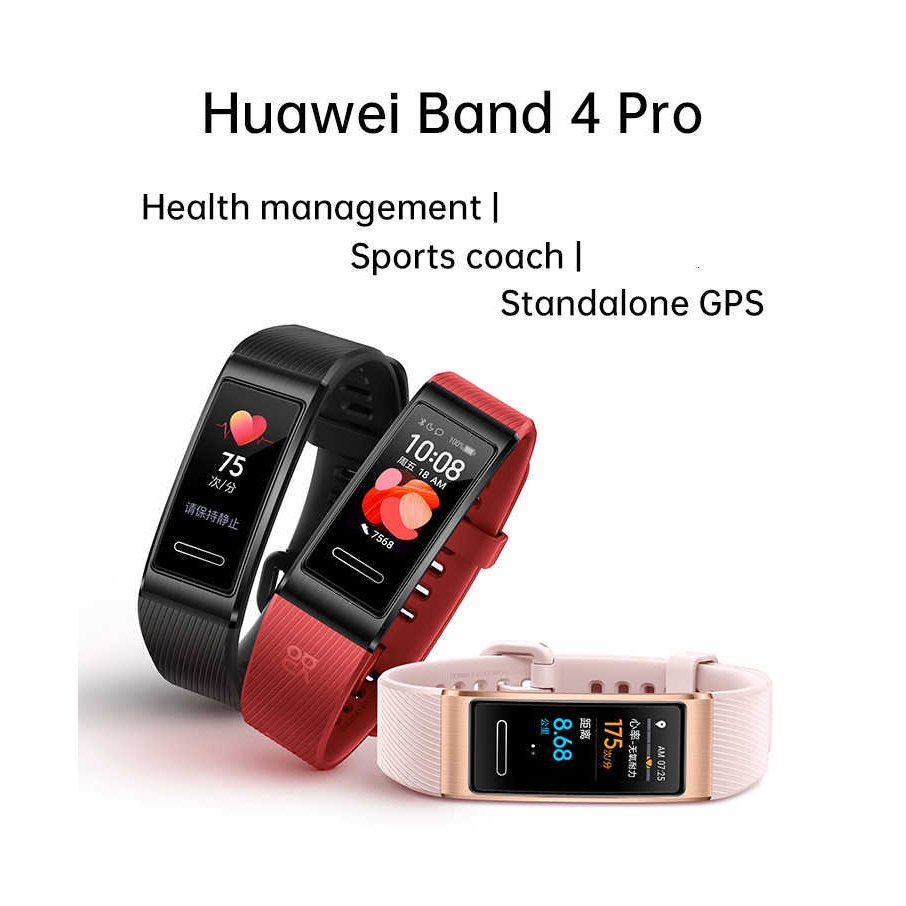 *. HUAWEI Watch Face Store is available only on Android and availability may vary by regions. *. NFC function is not fully supported out of China. *. 301 Heart disease early screen need Huawei Phones. via OTA. *. Blood oxygen function is only available in this China version.
Features
Creative Watch Faces | Standalone GPS | Proactive Health Monitoring
Youthful Design Meets Ergonomic Comfort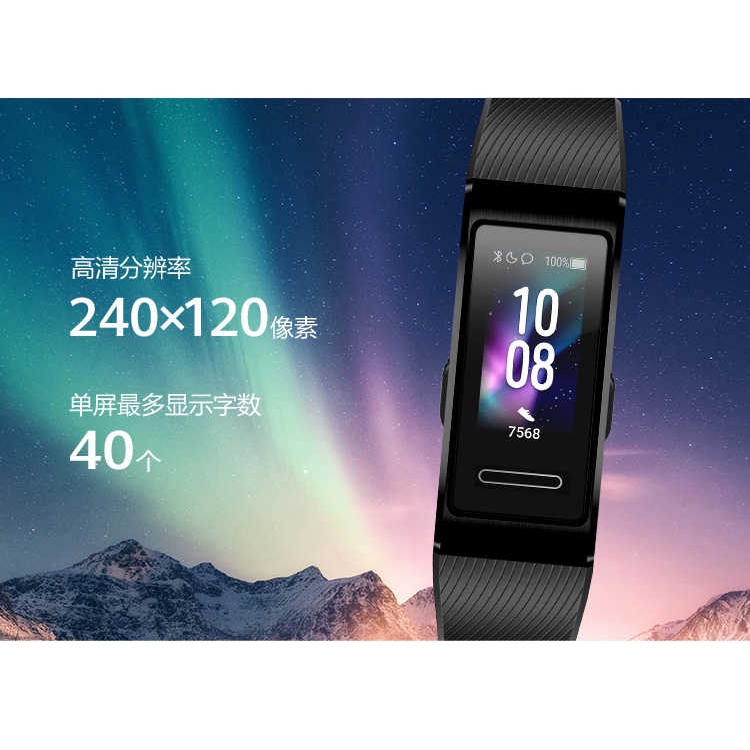 Huawei Band 4 Pro supports full-screen touch, 0.95-inch AMOLED color screen, full display color, clear contrast, and brings a pleasing visual experience. The HOME button returns with one click, and the operation is smooth and easy to use. Graphite black and pink gold are all elegant, and honey red is warm and fashionable: three color combinations to create your wrist style.
Every Unique Side of You
Express yourself by giving your device as much personality as you have. HUAWEI Watch Face Store offers various watch faces in different styles of sports, cartoon, intelligence and hi-technology for your selection. The style changes with your mood.
Standalone GPS records progress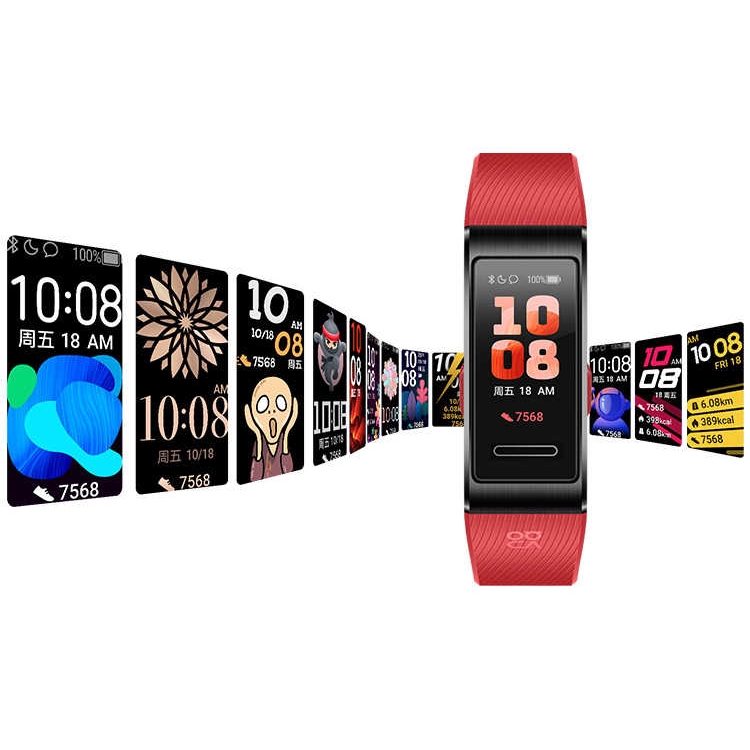 Huawei Band 4 Pro is equipped with independent GPS, which can record your movement trajectory in real time without a mobile phone, and feedback data such as movement distance and pace to help you control each exercise performance.
Smart Heart Rate Tracking
Thanks to the professional optical devices, processing chips and AI algorithm, the HUAWEI TruSeenTM 3.5 monitors your heart rate with accuracy. It also provides intelligent reminders via vibrations if your heart rate exceeds the maximum average heart rate.4 In the night mode, the invisible light ensures less distraction for your better sleep.
Detect Blood Oxygen Supply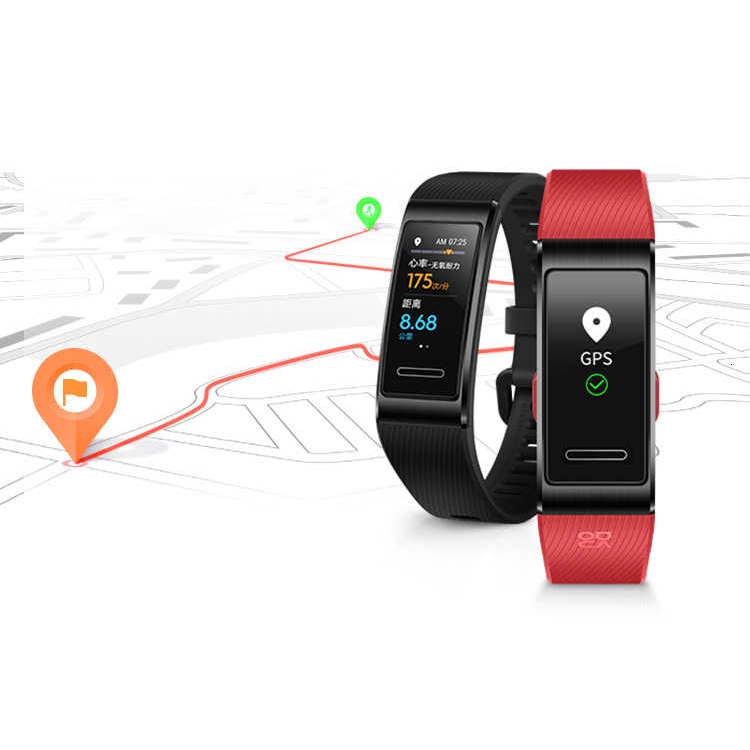 Blood oxygen saturation is one of the important life characteristics, which can reflect the oxygen supply of the body. If the blood oxygen level is low, it is easy to cause symptoms such as fatigue, lack of energy, memory loss. Long-term blood oxygen difeciency da
#Honor #Passometer #FitnessTracker #SleepTracker #MessageReminder #CallReminder #PushMessage #AlarmClock #BloodOxygen #Calendar #Week #HeartRateTracker #ActivityTracker #ProfessionalWaterproof #AllCompatible #Chinese #English #Russian