Nice to meet you. Dear customer :)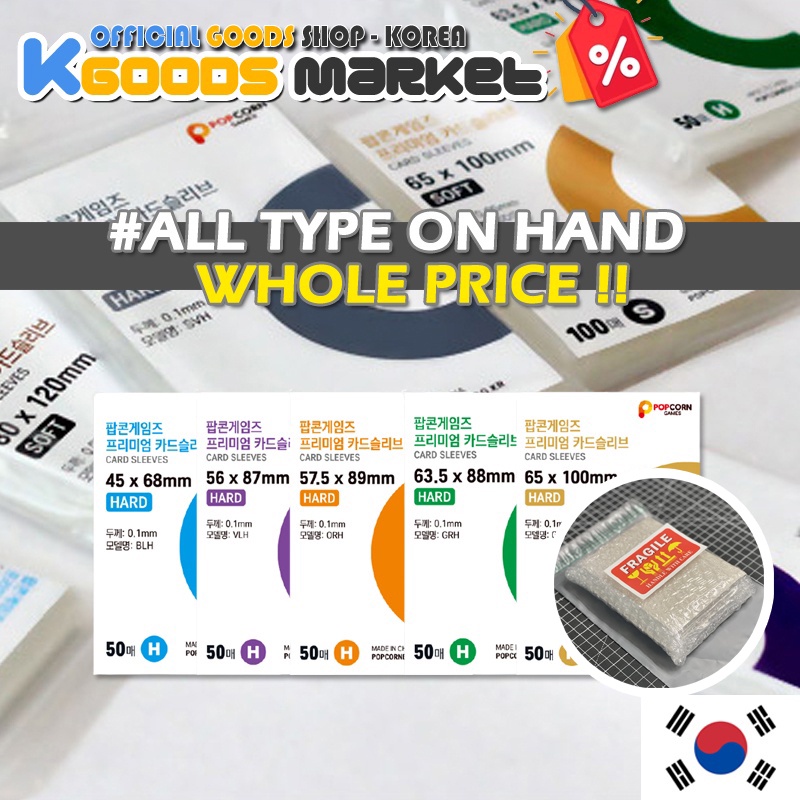 This is the official genuine photo card sleeve of Popcorn Edu Games, Korea's headquarters.
It is the sleeve that can be used for various photo card binders, and it is the highest quality sleeve in Korea that can be used with top loader.
It is also the card protection sleeve that BTS, NCT, and ENHYPEN fans use the most in Korea.
Many overseas photo card collectors should try this product, too.
Currently, the product is officially supplied and distributed at the lowest price through Popcorn Edu, the headquarters of Korea.
Please refer to the details below for details :)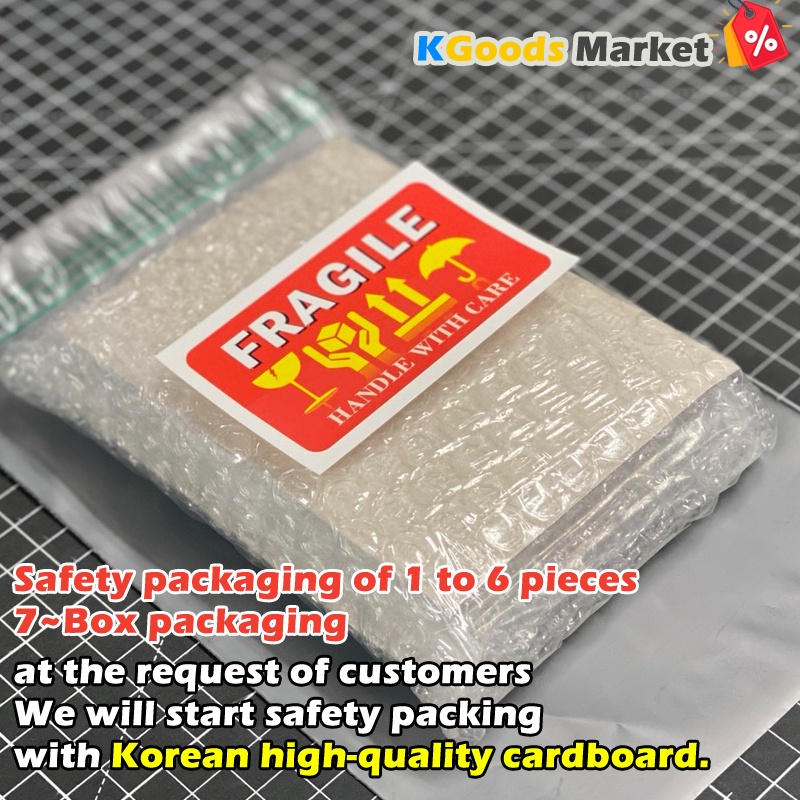 2 types (SOFT, HARD)
Be sure to compare and purchase accurately!
- The specifics are as follows:
Configuration : Popcorn Games Kpop Star Photocard Sleeves (SOFT, HARD)
※ Soft thickness 0.05mm (100pcs) / Hard Thickness 0.1mm (50pcs)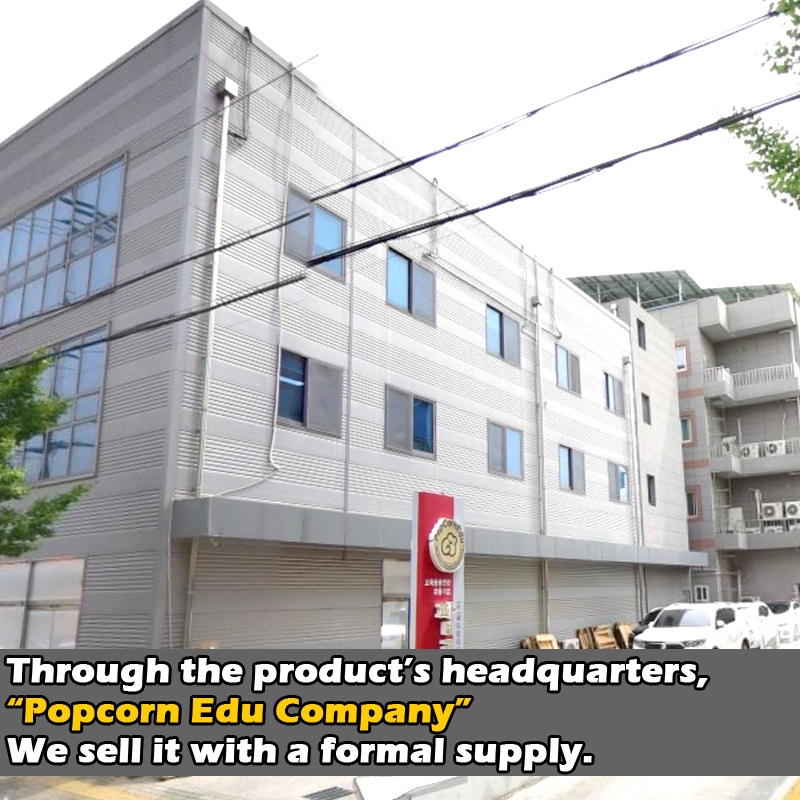 ※ The Soft Type is thin and transparent material / contents are stored clearly.
※ The Hard Type is thicker and more durable, making it bulkier and safer.
- Purchase benefits:
* Additional gifts will be given based on the quantity purchased.
* We show actual pictures of the products when we ship them according to the customer's request. :)
- About Us :
* We are promoting Korea's excellent products to the world.
* All products are official Korean products.
* We guarantee 100% money back if it is not genuine.
* If the product you are looking for is not in our store, please contact us.
* Any official product in Korea can be sold.
- Delivery :
* We ship the product as quickly as possible.
* It varies depending on the country and region you live in,
but it takes about 3-6 days on average,
and arrives within 10 days at the latest. (Excluding some countries and pre-order products.)
Please refer to the review of our shop.
* Almost all products are safely packaged with air caps once again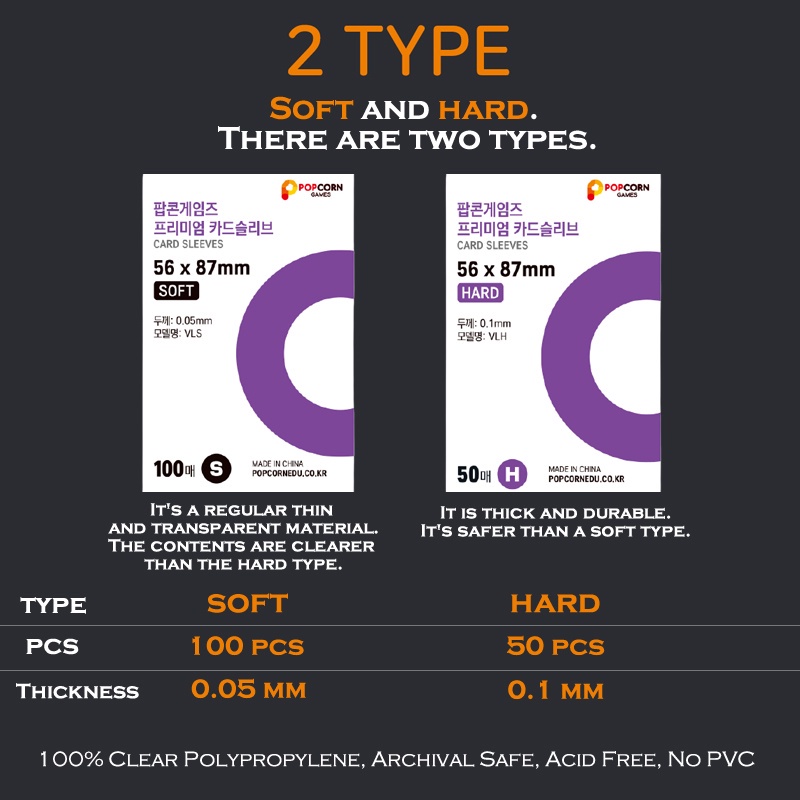 In addition, before shipping, a "handling caution" sticker is attached to the outside of the box before shipping.
Thank you very much.!
#popcorn sleeves #popcorn sleeve #collect book #nct photocard sleeve #bts photocard sleeve #enhypen photocard sleeve #card holder #toploader #photocard sleeve #photocard binder sleeve #kpopsleeve #kpop toploader #collectible items