[Material]: Metal + Plastic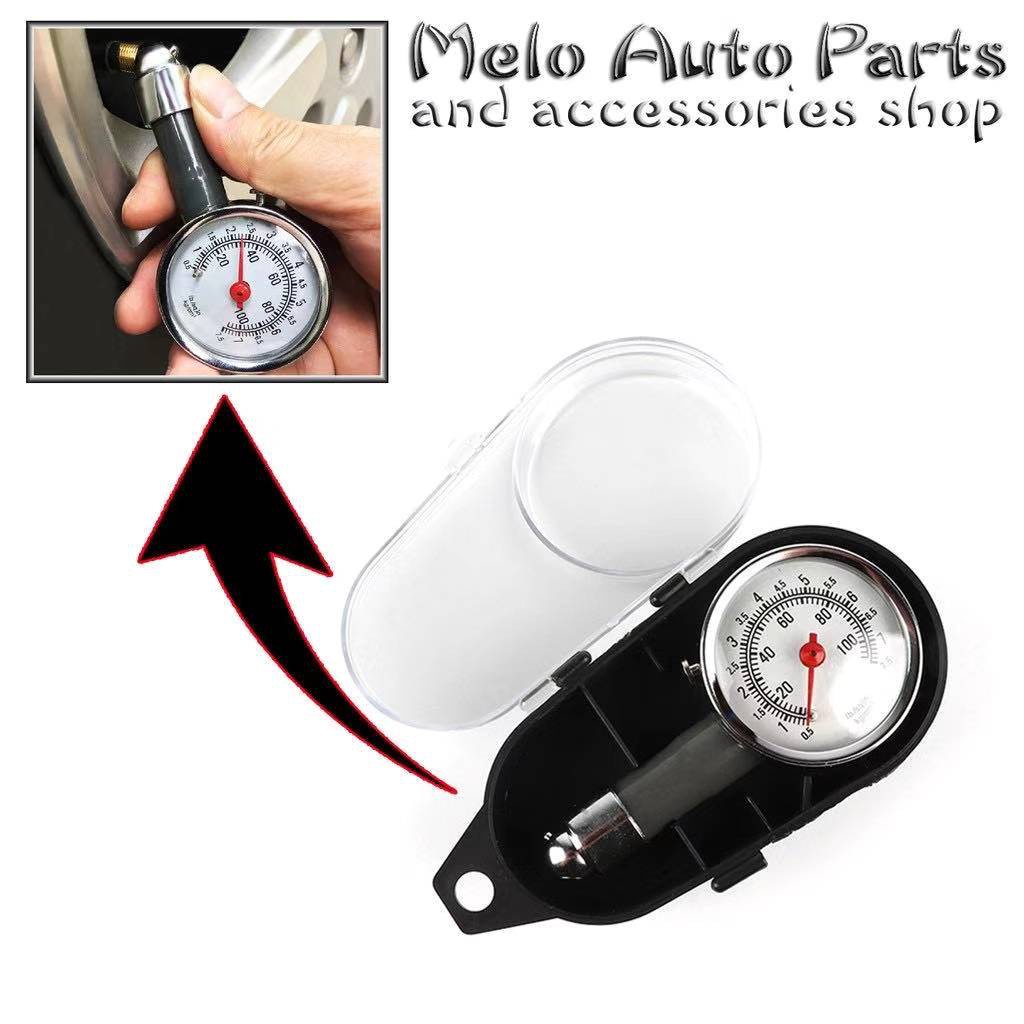 [Size]: Length: 10cm, head width 5cm, height 2.5cm.
[Use]: Measure the tire pressure of the car and deflate the tire. (Note: deflation cannot control the air pressure at any time.)
[Features]: Portable tire pressure gauge.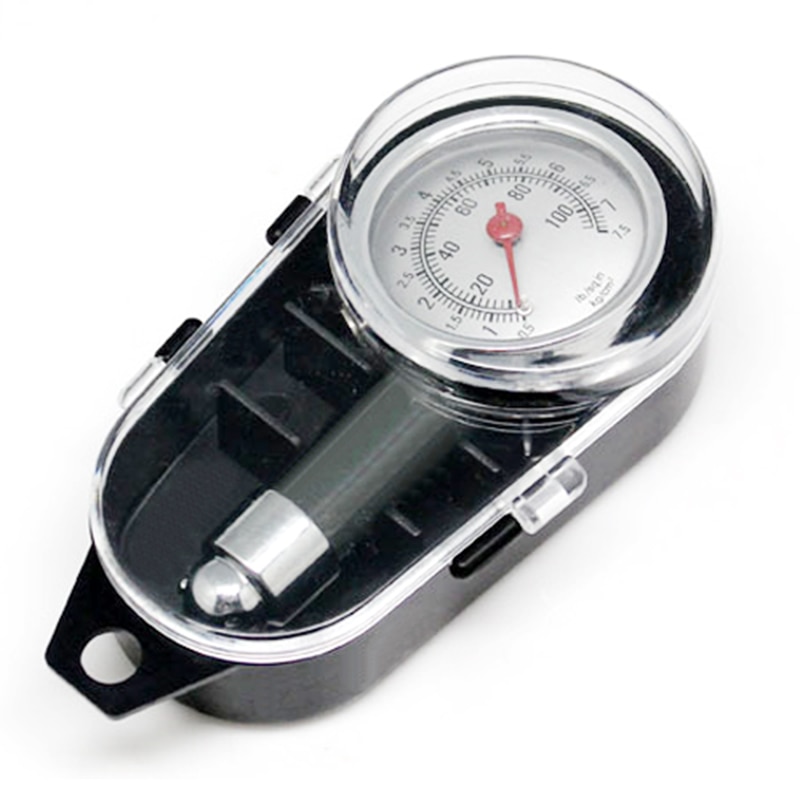 Psi: pressure range (0.5-7.5 / 0-100), accuracy (+/- 2%)
Pressure unit: lb/sq.in, and kg/cm2
Features
1. Metal construction, super durable and durable.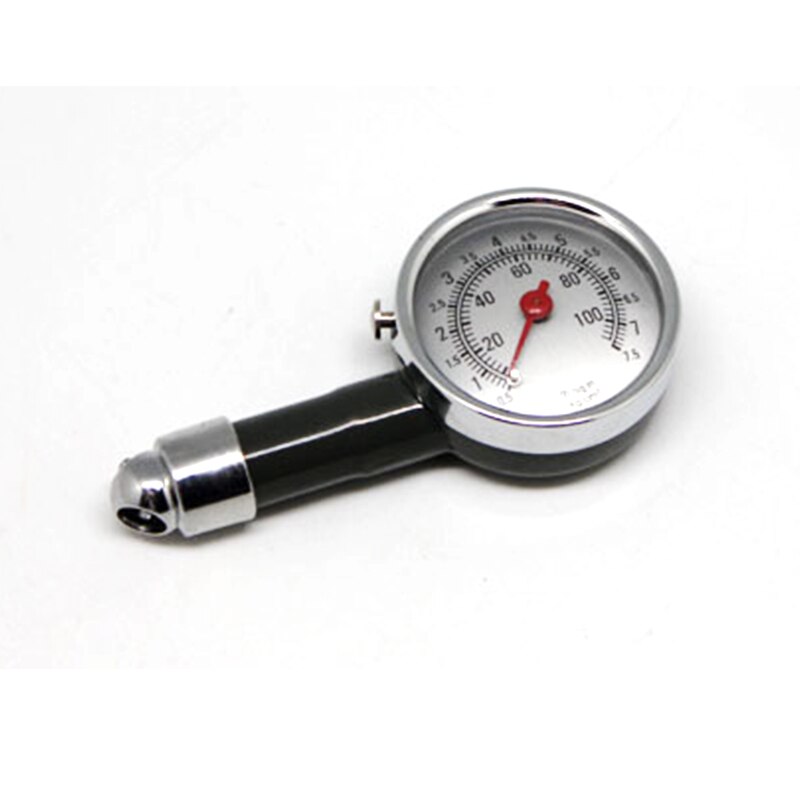 2, high-quality precision movement, high precision measurement and durability.
3, identify LBS, KBS two pressure units, it is recommended to interpret the internal pressure of various vehicle pneumatic tires.
4, the general car is suitable for tire pressure of 28-35 pounds (28-35LBS / SQ.IN), the specific standard is based on the data in the car's product manual.
Applicable models: universal
Precautions
1. Unit conversion 1kgf/cm2=98kpa
2, normal maintenance of the car, should be measured once a month tire pressure
Steps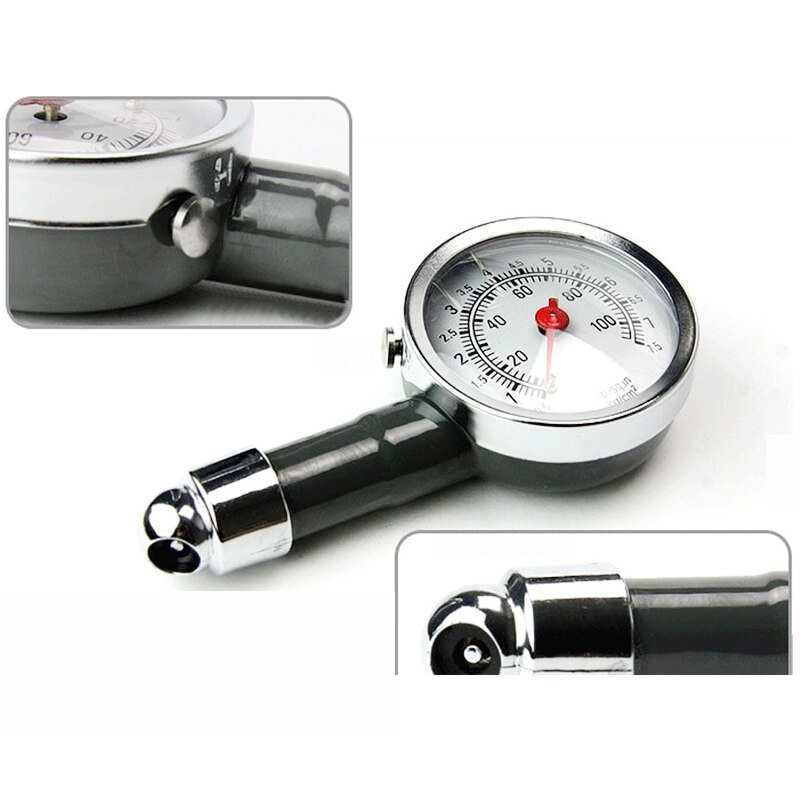 1. Unscrew the cap of the tire valve.
2. Screw the copper head of the tire pressure gauge into the valve and tighten it.
3. The tire pressure gauge will display the tire pressure.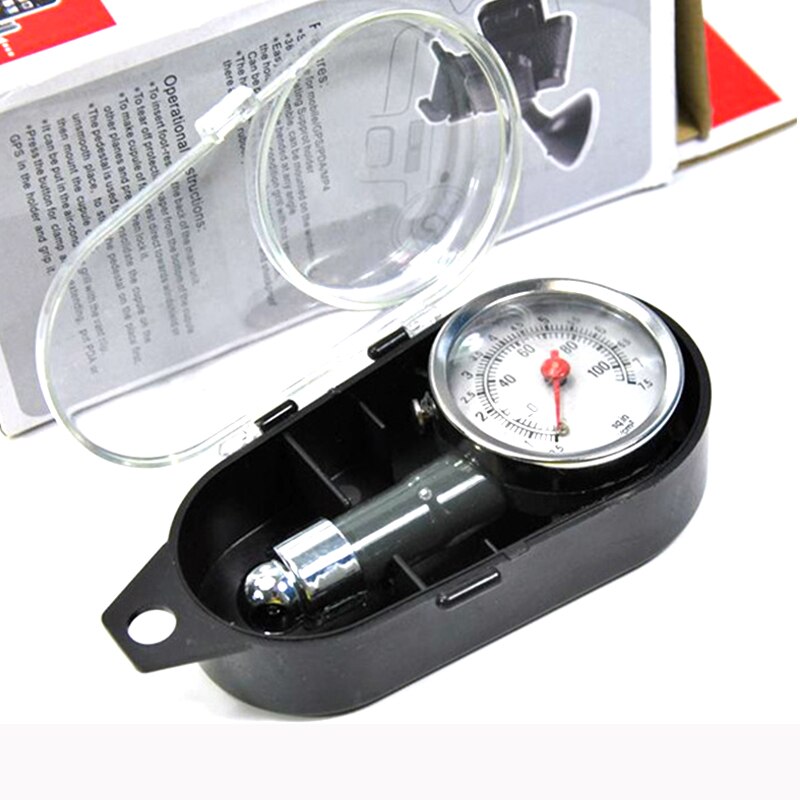 4. If the tire pressure is insufficient, please add gas. If the tire pressure is too high, please press the bleed valve to fine-tune the pressure.
5. After the measurement is completed, unscrew the copper head and press the bleed valve to zero the pointer. Screw back the original tire valve cover