Premium Single Color Coil Car Mats (Available for Single Driver & Whole Sets [Front and Rear]) Many Colors Available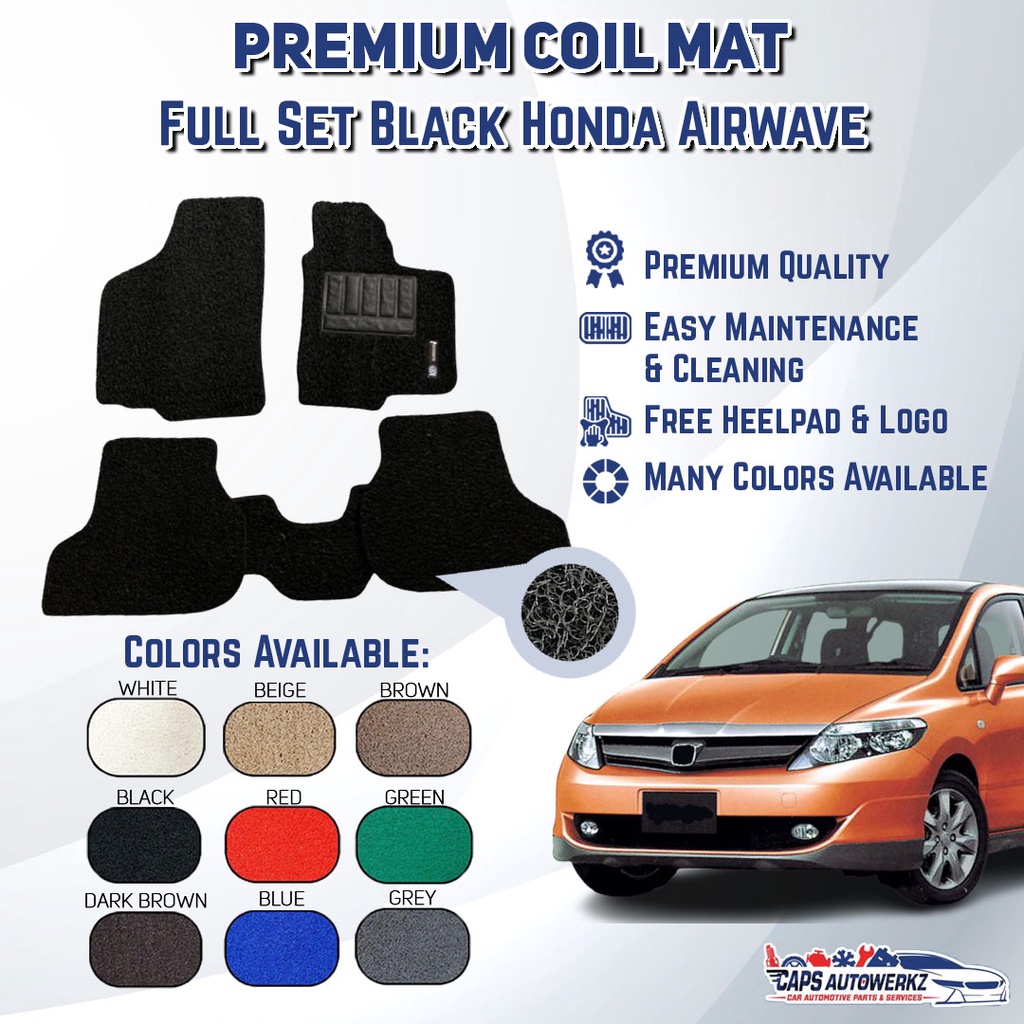 Suitable only For Sedan and Hatchback (Not suitable for MPV , SUV or Three Rows car)
All car mats comes with FREE Heelpad and Logo on Driver side ONLY
ADD ON
- HEELPAD $15
- LOGO $10
Follow The Simple Steps For A Smooth Order!
Single Color Coil with 9 colors to choose from:
Select Color: Grey, Red, Beige, Black , Dark Brown , White , Blue , Green
Input Car Model & Year (Eg: Toyota Corolla 2010, Honda Civic 2008).
**Please do indicate the CAR BRAND & MODEL (INCL. MODEL YEAR) under THE "LEAVE A MESSAGE" SECTION. Otherwise, the sales will be cancelled due to incomplete information.
We would ship within 2 - 3 working days as all car mats are customized, so you get them fresh.
---------------- Why BUY from us?-------------------
We are a legitimate ACRA SINGAPORE registered business, so rest assured when buying from us.
We provide prompt replies to our customers =)
Special Requests: - If you can't find a product which is not listed by us, let us know and we can help you check and maybe even get it for you!
TAKE NOTE
All products are % genuine. We do not sell used products, that's for sure🤝