SKU1555 S Shape Led Light 10M-3000-3200K No Waterproof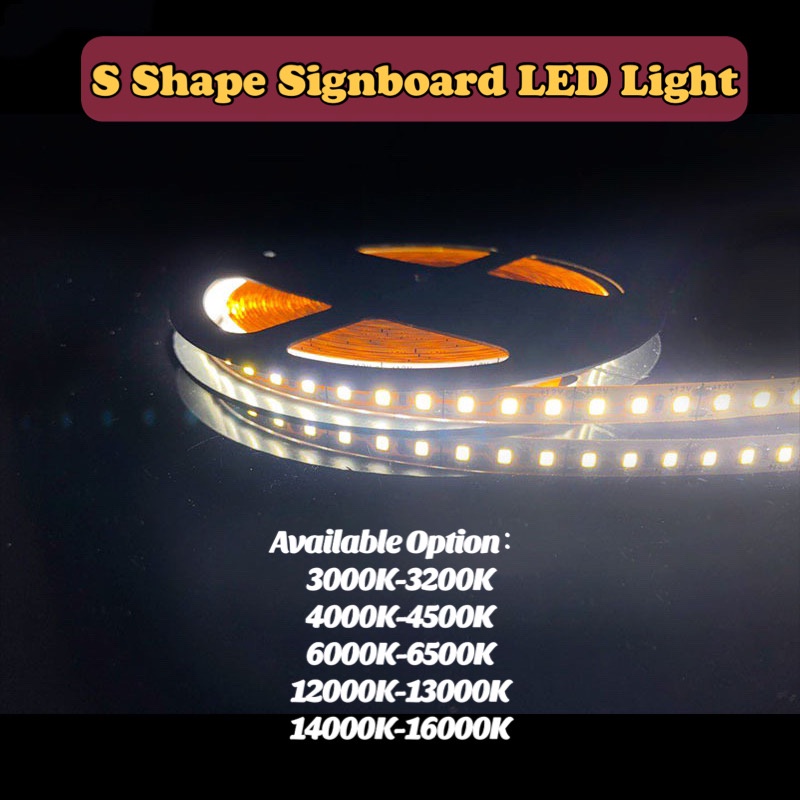 SKU1556 S Shape Led Light 10M-4000-4500K No Waterproof
SKU1557 S Shape Led Light 10M-6000-6500K No Waterproof
SKU1541 S Shape Led Light 10M-14000-16000K Waterproof
SKU2885 S Shape Led Light 10M-12000-13000K Waterproof 20M
Product Name: S Shape Led
Option1: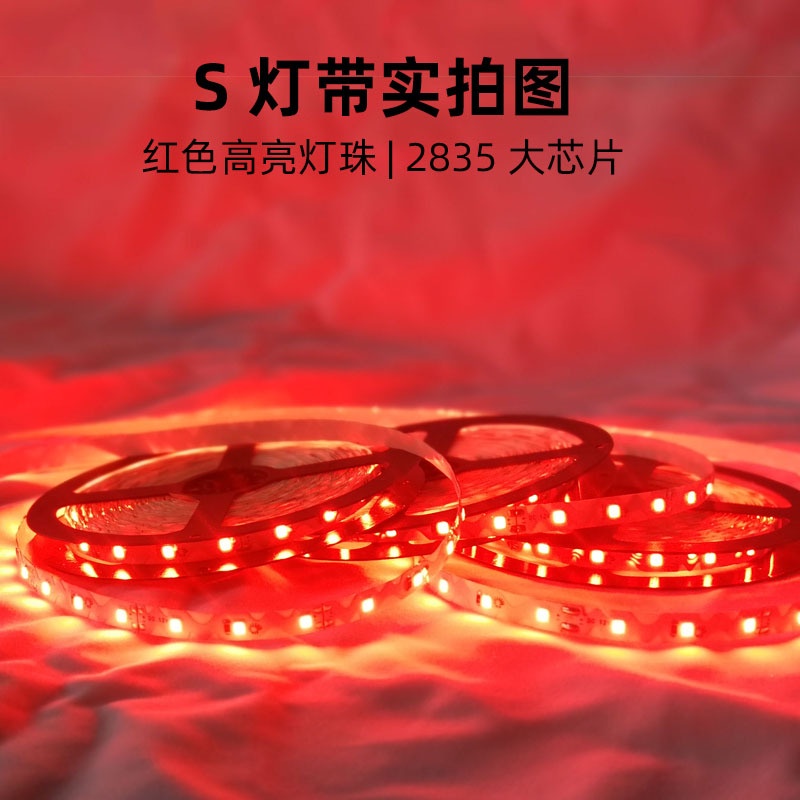 Led Strip : 10m/roll
Light Quality: 60Leds/M
Power : 8-10W
Working input voltage : DC 12V
Working Temperature : -20'-50'
Beam Angle : 120 degree
Product Size: 13x0.9cm
Protection Rate : Non waterproof / Waterproof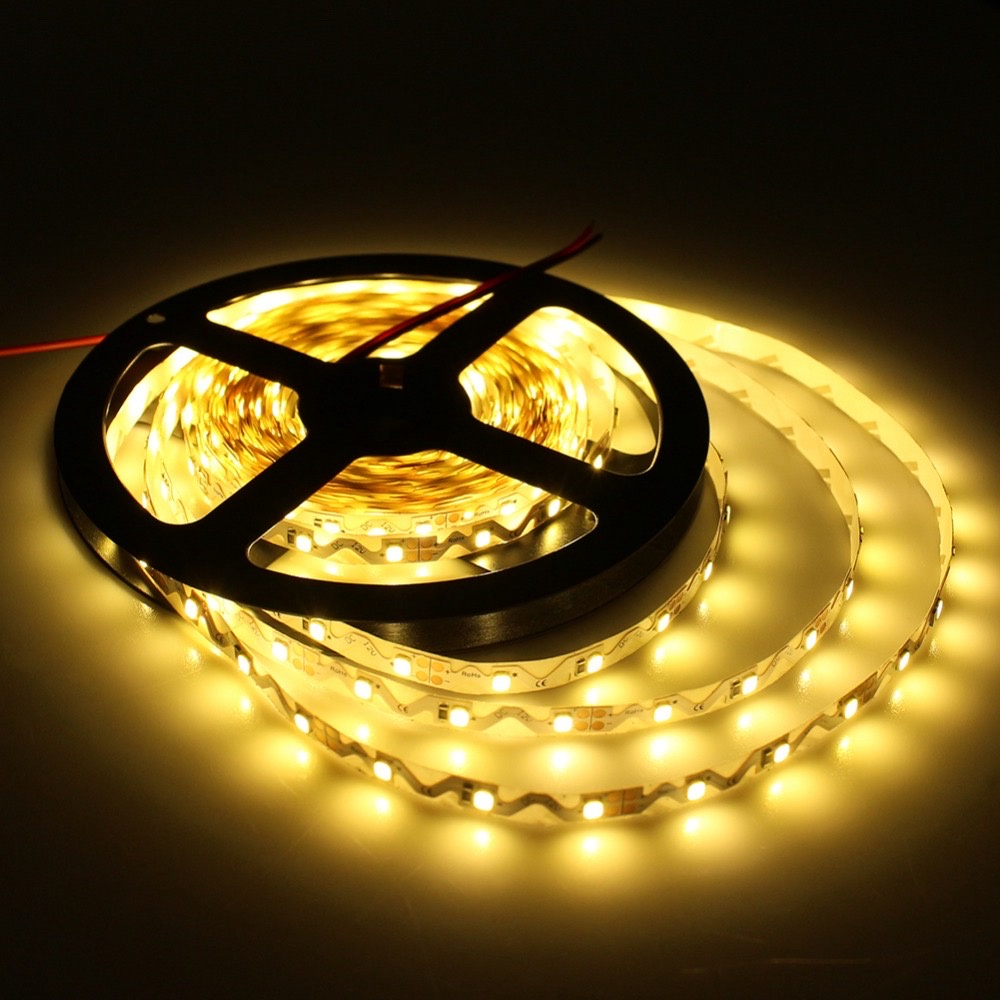 Option2:
12000-13000K Waterproof
LED Strip 2835 RGB Color: White color.
Led Strip : 20m/roll
Light Quality: 60 Leds/M
Power : 7.2W
Working input voltage : DC 12V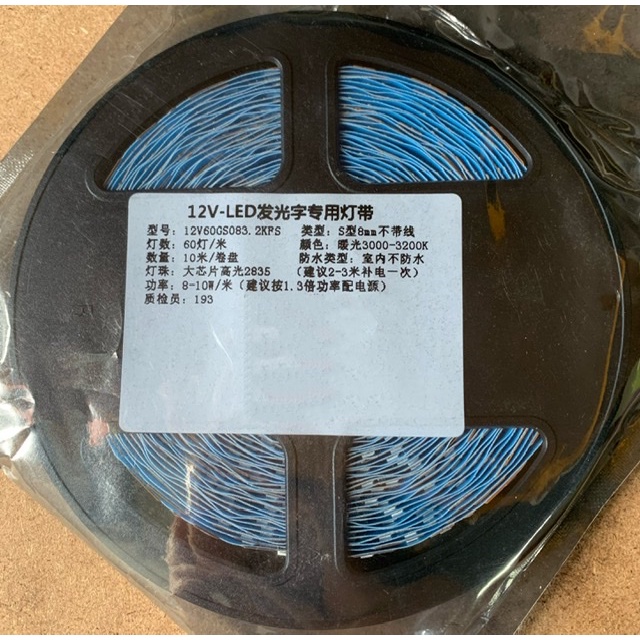 Product Weight: 150Gram
Product Size: 18x0.9cm
Protection Rate : Waterproof
Features:
-Soft and flexible, can be bent at will, easy to fix on the uneven surface, can be folded and pasted at any angle,
-Double-sided tape is attached to the back of the light strip, and the film can be pasted, intimate and convenient
3 Bright lights, low energy consumption and long life of LED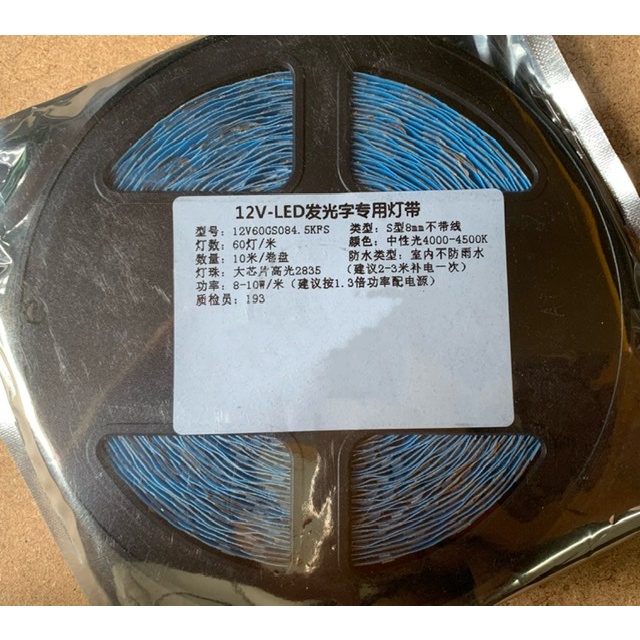 -The lamp has a notch in the shape of "S", Every 3 lamps and 1 resistance form a group of 3 lamps and 1 cut. If 1 group is damaged, it will not affect other parts;
-Flexible circuit Board: Double-layer film to enhance flexibility and unbreakable protection of the copper foil circuit, to prevent exposed air and avoid oxidation;
Specification:
LED Strip 2835 RGB Color It can change to single blue ,green, red color, or can mix blue,red ,green. cant change to White color.
DC5V Can be used any devices by USB, Also can be used by your phone charger/adpater(5V)
60 LEDS/meter Waterproof / No Waterproof Self-adhesive back with double side adhesive tape
Application:
Can DIY household lights for hallways, stairs, trails ,windows,Light up colorful home life Flexible ribbon for curving around bends Architectural decorative lighting, boutique atmosphere lighting Decorative lights for holiday, event, show exhibition Applicable for automobile and bicycle decoration, border or contour lighting
Installation
-Cut(As needed): Cut On the Cut Marks (White Lines) on the strip to desired length.
-Peel: Remove the adhesive backing on the strip.
-Firmly Press the strip in desired place and Connect the USB to USB port.
Package Include : 1 x led
Note:
-When you satisfied with our product and service, please leave up positive 5 star feedback .
-If a problem occurs,Please give us the opportunity to resolve any problems with your order.
-Due to the different monitor and light effect, the actual color of the item might be slightly different from the color showed on the pictures.
-Please allow 1-2cm measuring deviation due to manual measurement. Thank you !