Feature: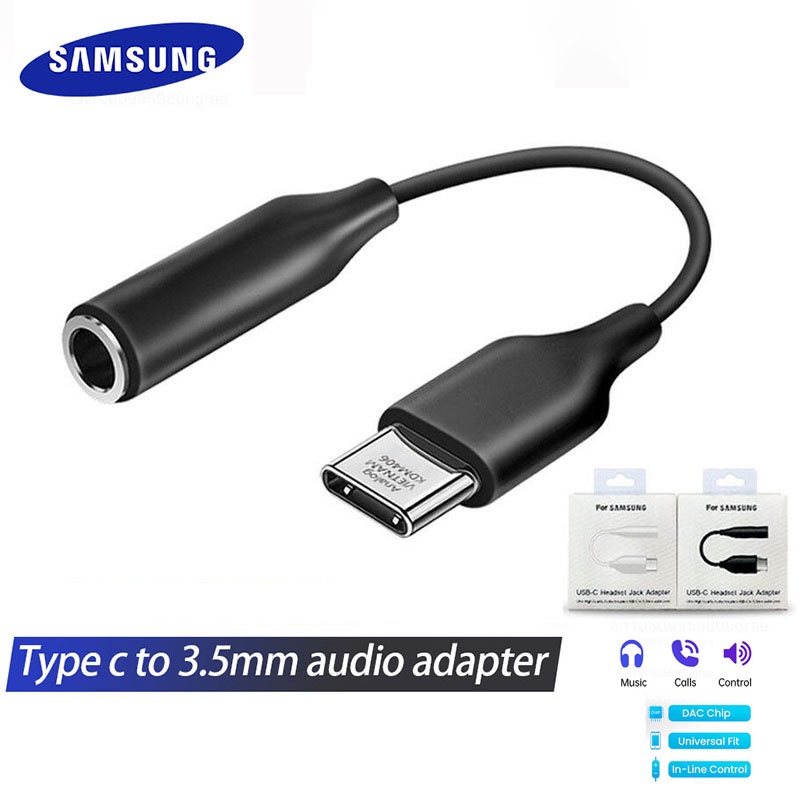 Interface: USB Type C + 3.5mm Earphone jack
Light Weight and Easy to Carry.
Compatible with all Samsung devices without 3.5mm jack. Such as for Samsung galaxy S22/S22 Ultra/S22+/S21/s21 plus/s21ultra/s20 fe/s20 lite/ s20/s20 plus/s20 ultra,s10/s10 plus/s10 lite,Note 20/note 20 ultra/note 10/note 10 plus , Z flip/ Z fold2 /fold,A90/A80/A60/ A8s /M40, Tab S7/Tab S7+ .....
Compatible Model:
For OnePlus 7/7 Pro
For OnePlus 6/6 Pro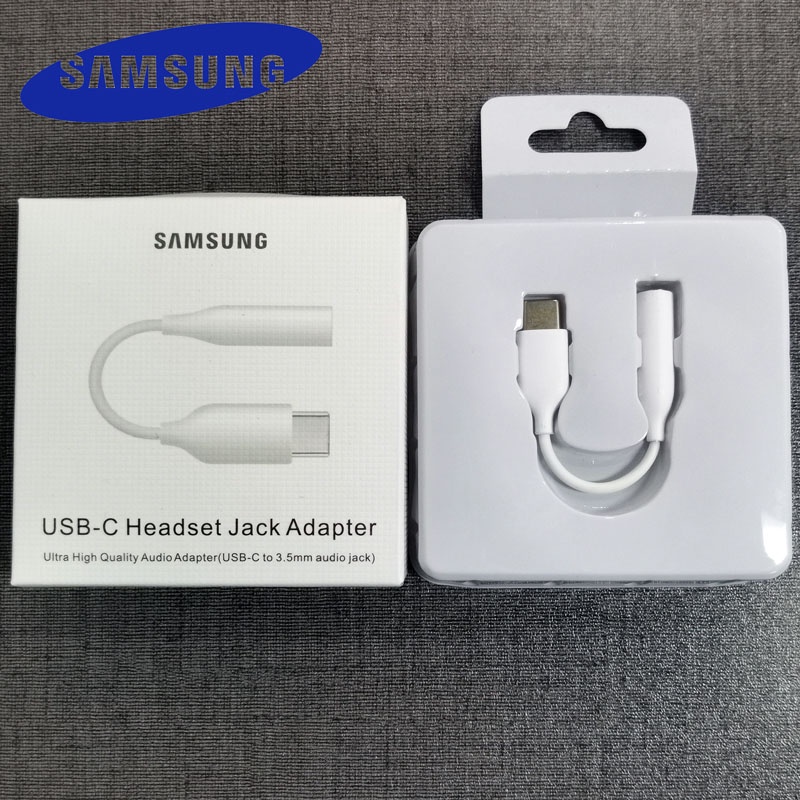 For Google Pixel 4 XL / 4
For Google Pixel 3 XL / 3
For Google Pixel 2 XL / 2
For Samsung Galaxy Note 10/Note 10+
For Samsung Galaxy Note 9 /Note 9+
For Samsung Galaxy Note 8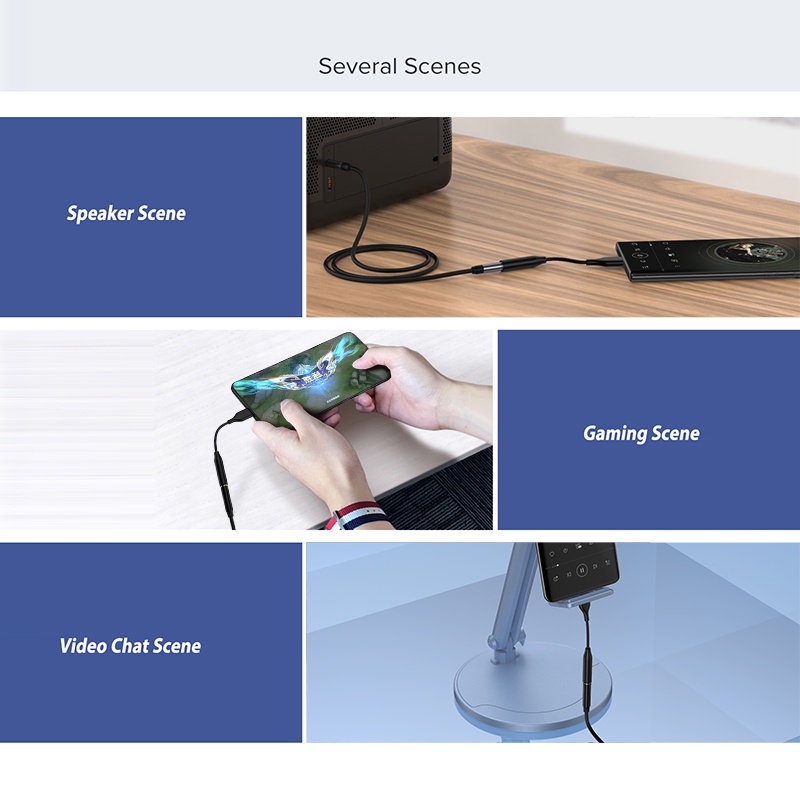 For Samsung Galaxy Note 7/Note 6
For Samsung Galaxy Note 20/Note 20+/S20 Ultra/S20 FE
For Samsung Galaxy Note S22/S22 Ultra/S22+/s21/s21 plus/s21ultra/ s20 fe/s20 lite/s20/s20 plus/ultra
For Samsung Galaxy S10/S10 +/S10 Lite
For Samsung Galaxy S9/S9+
For Samsung Galaxy S8/S8+
For Samsung Galaxy A8s/A60/A90/A80/A82
For Samsung Galaxy Z Flip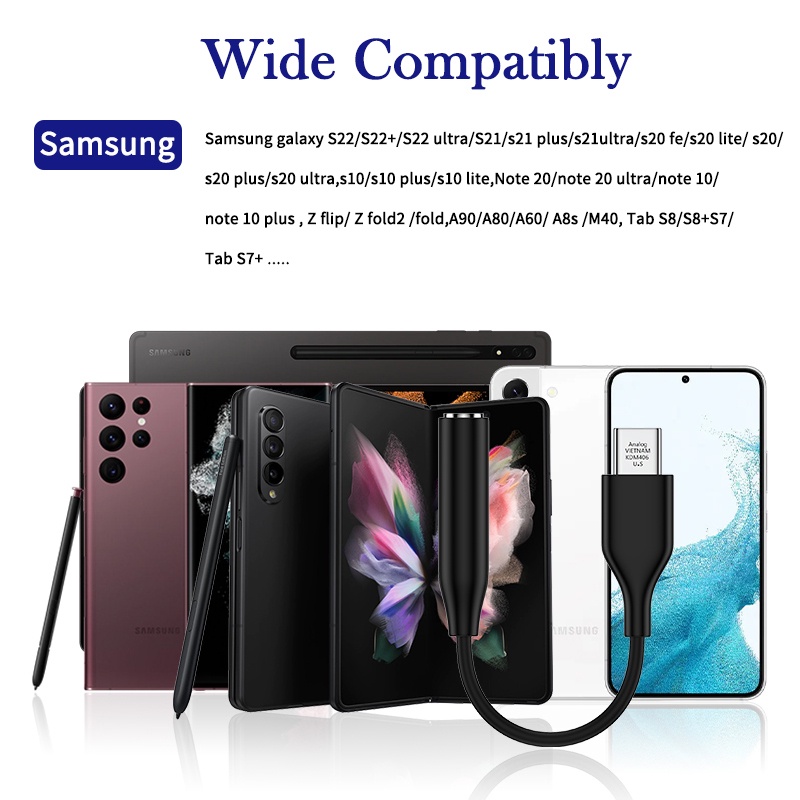 For Samsung Galaxy Z Fold3
For Samsung Galaxy F02s
For Samsung Galaxy C5 Pro
For Letv LeEco Le 2 X620 X621 5.5 Inch
For Letv LeEco Le 2 Pro 5.5 Inch
For Letv LeEco Le Max 2 X820 5.7 Inch
For Motorola Moto Z / Z Droid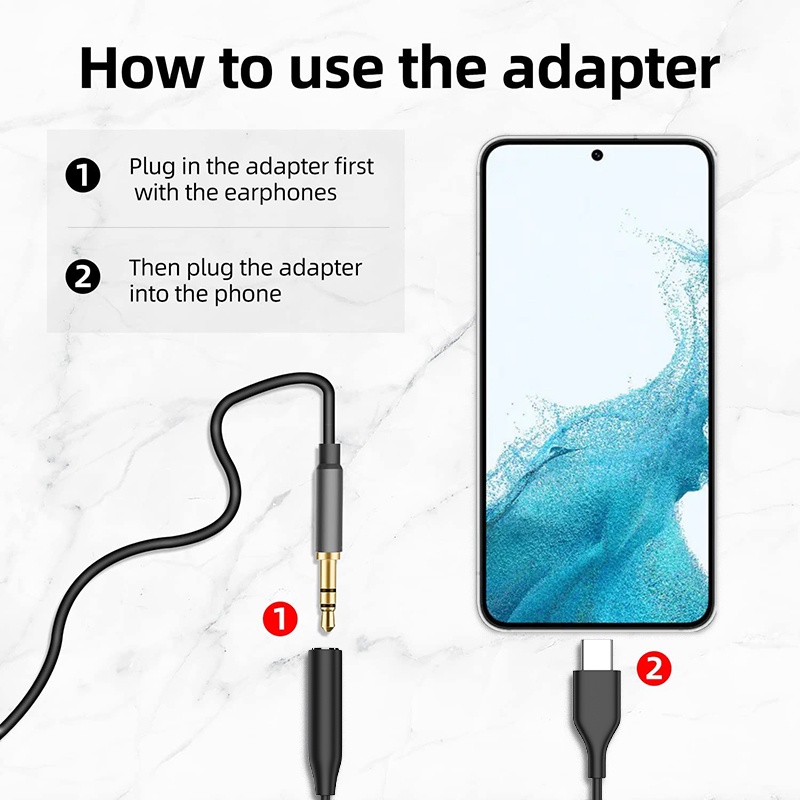 For Motorola Moto Z Force / Z Force Droid
For Huawei Mate 30/Mate 30 Pro
For Huawei Mate 20/ 20 Pro/ 20 X
For Huawei Mate 10/ 10 Pro
For Huawei P30/P30 Pro
For Huawei P20 / P20 Pro
For Huawei P10/P10 Plus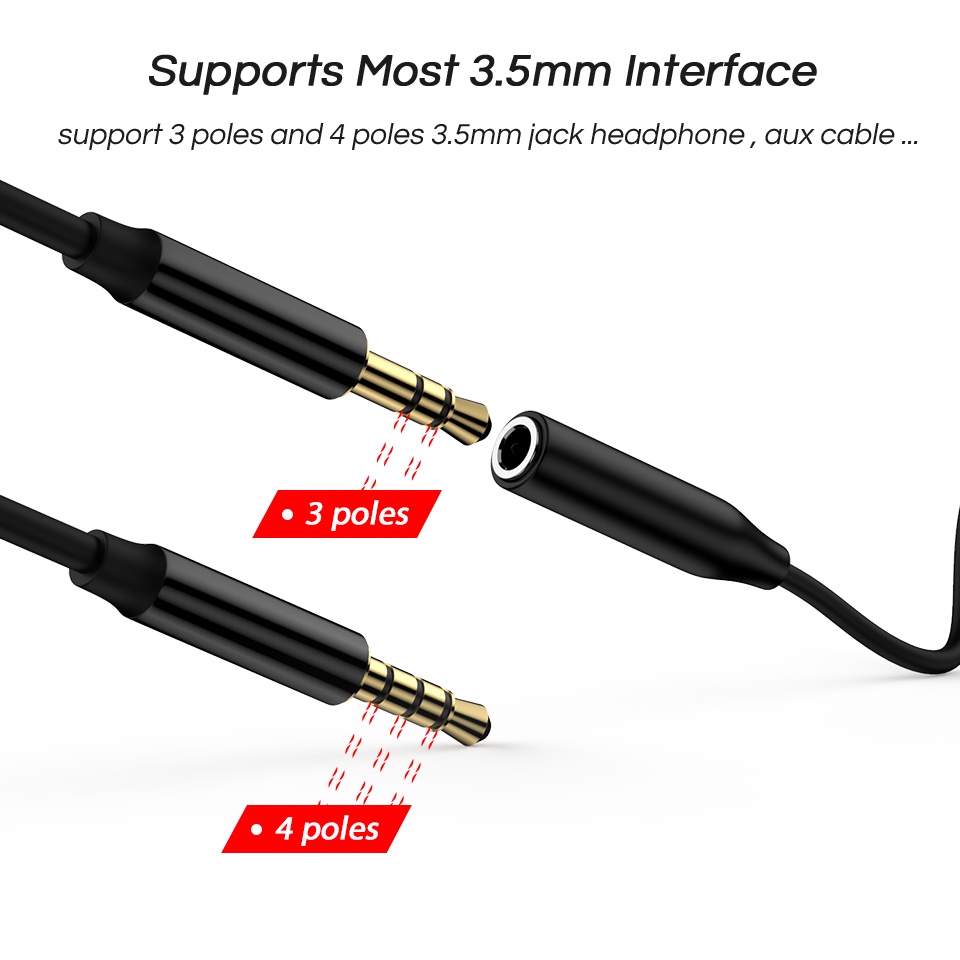 For Huawei P9/P9 Plus
For Huawei Google Nexus 6P / LG G5
For Huawei G9 Plus / Honor V8 / Honor 8 / Note 8
For Meizu MX5 / MX5 Pro / MX6 / MX6 Pro
For Xiaomi 4S / 4C / 5 / 5S / 5S Plus / Redmi Pro
For LeTV LeEco Le 1 / 1s / 2 / Max / 1 Pro / Max 2
For Nokia Lumia OnePlus
For HTC U11 /U11+/U12+
For HTC other devices
NOTE -
Full support for phone or other devices without 3.5mm jack!