SG Seller FAST Delivery Honda VEZEL / HR-V HRV 2014-2020 Car Window Pillar Sticker Carbon Fiber Black Exterior Door Frame Decal Decoration Protector Guard - 4 Pcs/Set - Auto Accessories Automobile Automotive Accessory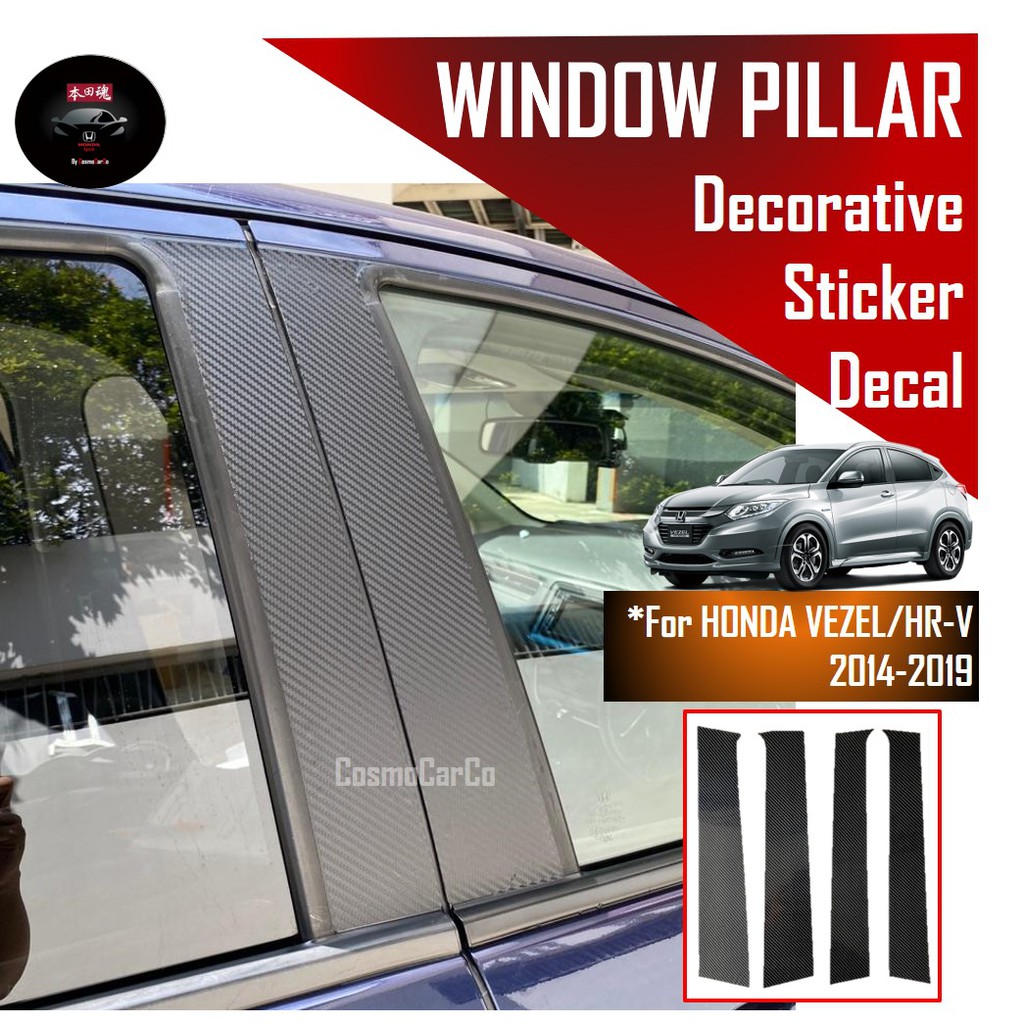 Center Window Pillar Sticker Decal For Honda VEZEL / HR-V 2014-2020
Ultra Cool Carbon Fibre Design For Max Style And Slickness
Decorate While Protecting Your Car Exterior
Easy To Paste Soft Sticker Decal Material
Strong Scratch & Sun Rain Proof Material
Colour: Carbon Fiber Black
Package Includes: 1set x 4pcs Exterior Center Window Pillar Sticker Decal
Tip:
1. If in doubt, measure your window pillars to ensure it fits your needs before purchase.
2. Clean the area of oil and dust. (Note: New & Recently Groomed Cars Tend to Have A Layer Of "Oily" Surface)
3. Spraying some water can help to make the pasting & adjusting job easier. Wipe dry after completion!
4. Align decal with surface to minimise gaps before pasting. Slight gaps may be expected when item is pasted.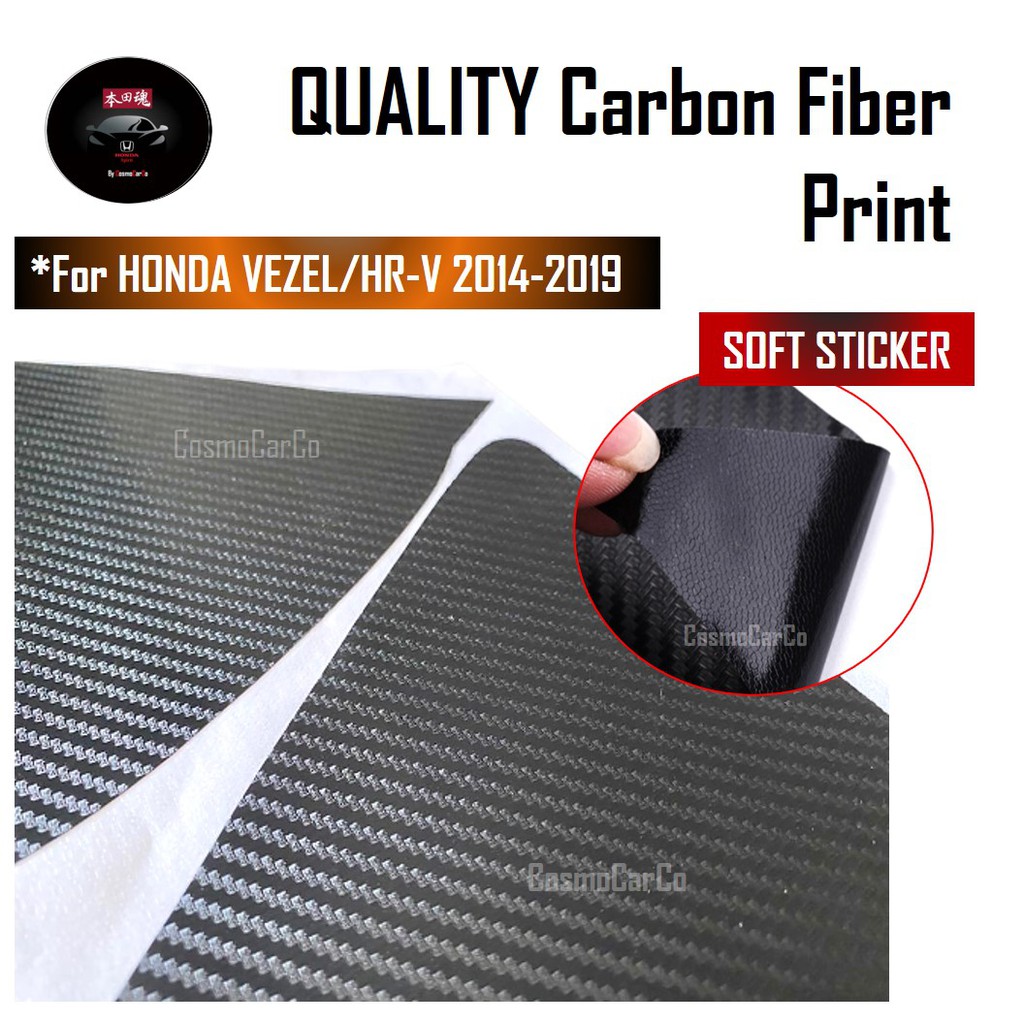 5. Push away air bubbles during installation.
6. For creases or big air bubbles, gently peel off decal to readjust.
7. Seek workshop's help if not hands-on.
#car #automobile #automotive #exterior #accessories #accessory #jdm #honda #vezel #hrv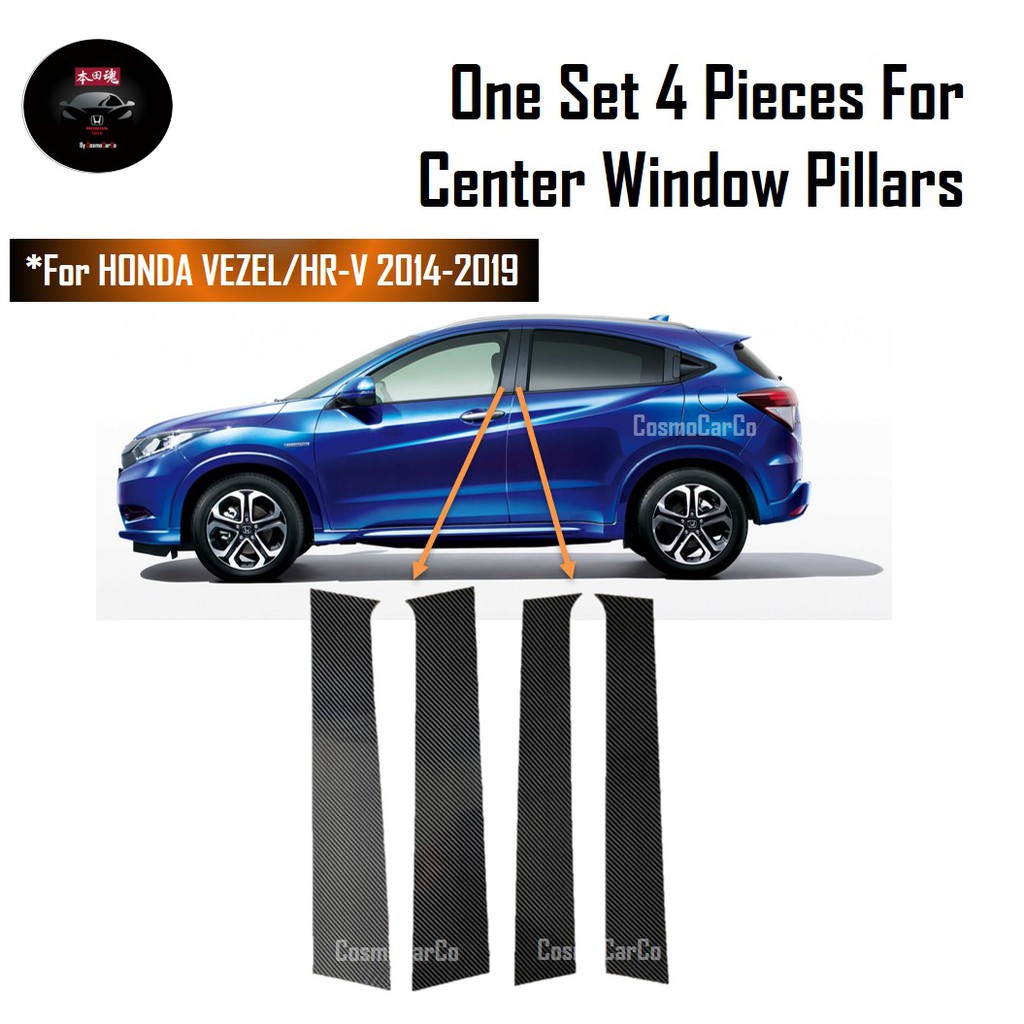 Delivery typically takes 2-3 working days. But it may be slower during festive season, sales period & public holidays as couriers do not operate on Sun/PH/Sat half-day, and delivery volume is higher-than-usual. Buy early to avoid disappointment.