M2000 Dual Wireless is a multifunctional acoustic amplification device.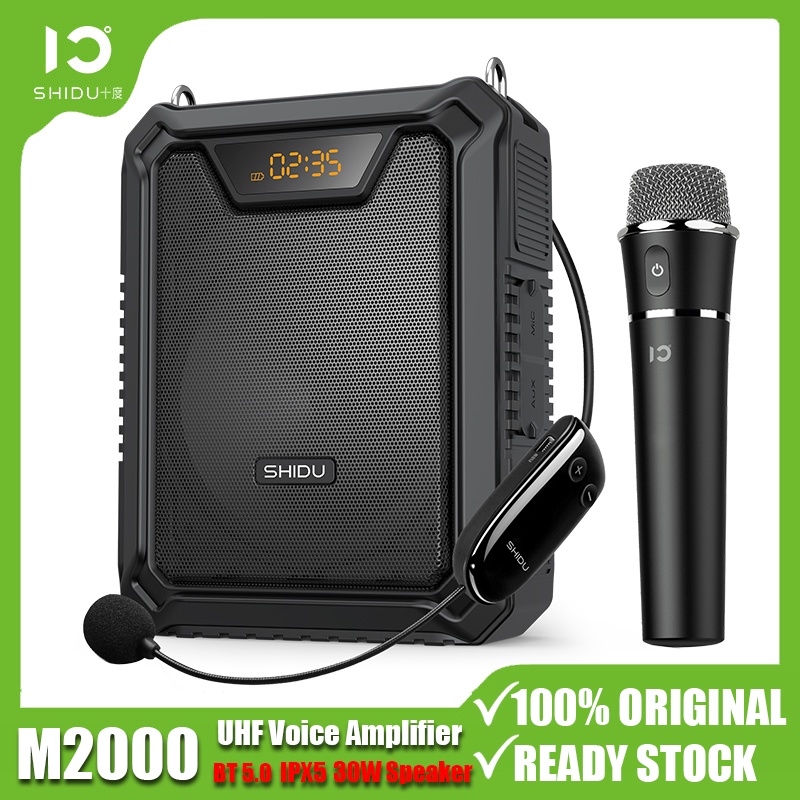 SHIDU M2000 UHF Wireless Voice Amplifier Powerful Portable 30W Bluetooth Speaker Waterproof with 2*Wireless Mic 5000mAh Large Capacity Rechargeable Battery PA Systems Speaker for Teachers Classroom Meetings and Outdoors.
1. The shell adopts two-color injection molding process, with IPX6 waterproof level,
2. Equipped with 7.4V 2*2500mAh high-capacity A-grade lithium battery, 30W high-power Speaker,
3. Support Bluetooth 5.0 version, support U disk, TF card music playback, audio input function, wired microphone amplification,
4. At the same time, it has the function of mobile power supply, dual wireless amplification function,
5. It is suitable for professional amplifying of teaching and training, outdoor tour, field military training, team development, airport guidance and so on.
Main product specifications:
Frequency range: 80Hz~18KHz
Signal-to-noise ratio: ≥70db
Distortion: 1%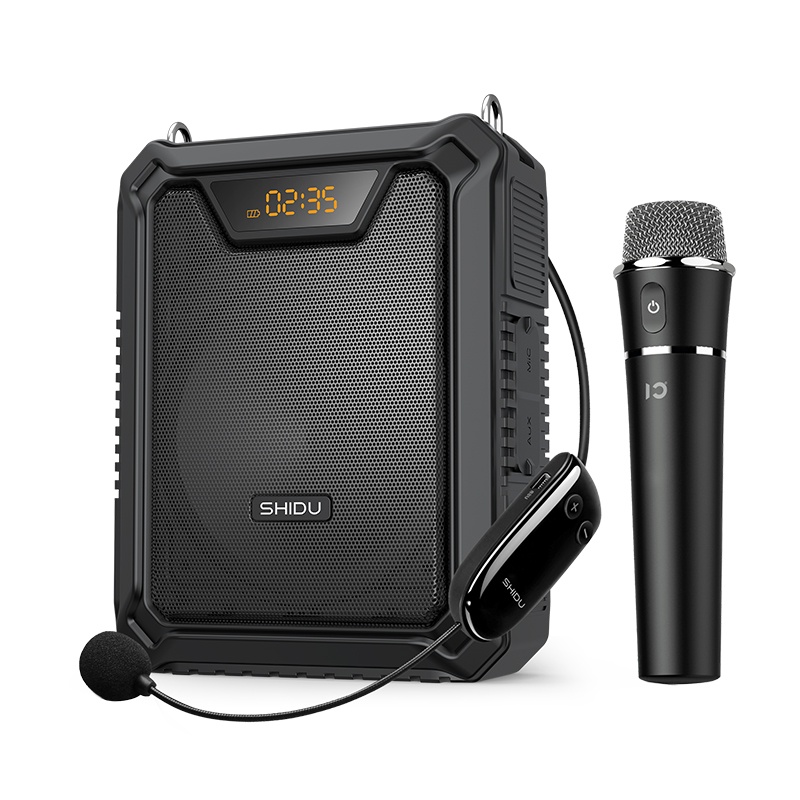 Display (size/specification): LED display
Working temperature: -10~45℃
Input: 9V-1.2A
Music playback time: 5 to 7 hours (medium volume)
Rated power: 25W
Amplified usage time: 12 hours
Format support: support MP3, WMA, WAV, APE, FLAC
Charging time: 3 to 4 hours
Hardware related specifications:
Overall weight: Speaker: 756 g
Product size: 158.7*122.2*57.3MM
Appearance process: two-color injection molding process
Product Color: Army Green/Classic Black
Battery (specification\capacity): 7.4V battery 2*2500MA
Antenna: Receiver dedicated antenna*2
Speaker specifications and dimensions: double voice coil 4 ohms 15W
Functional interface: TF card/U disk/DC charging port/microphone/audio input (DC charging port only supports charging)
Function application:
Radio: not supported
Recording function: support
TF card playback: support to play MP3 music files in TF card
Microphone (amplification function): support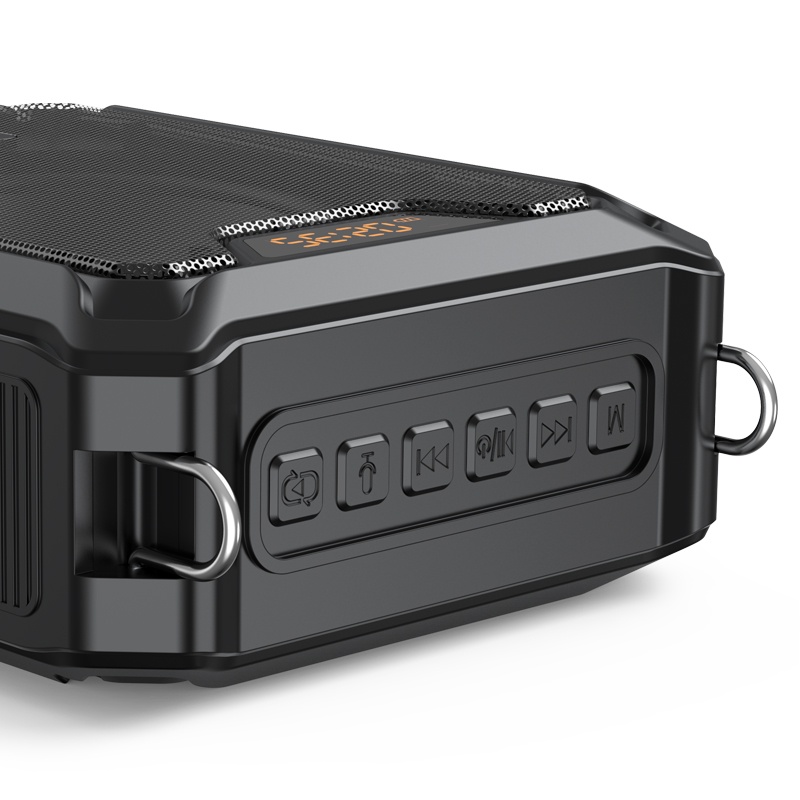 U disk playback: support MP3 music file playback in U disk
Wireless Microphone: Support
Audio input (AUX): support 3.5mm diameter AUX audio input, can be used as computer or mobile phone speakers
Bluetooth function: support
Power bank function: support power bank function for emergency charging
Other featured applications:
Song function: not supported
Intelligent voice prompt: support
Chinese display: not supported perpetual calendar not supported
Power-off memory support (automatically remember the position of the song that was interrupted in the last play)
Standard configuration list:
1 * M2000 UHF host
1 * SD-S5 Microphone
1 * U5 UHF upgrade version bare metal
1 * U8 microphone (one key pairing)
1 * China Gauge Charger Black 9V-1.2A
1 * One-to-two microphone black data cable
1 * Neutral Black Audio Cable - 1.2m
1 * Charger Black 5V-2A
1 * Belt - One Inch Hook
1 * Instruction Manual/Warranty Card
1 * Certificate of Qualification