Tire Pressure Monitoring System Solar&USB Powered Tire Pressure Monitor with Multi Alarm Modes IPX7 Waterproof TPMSSHOPSBC4994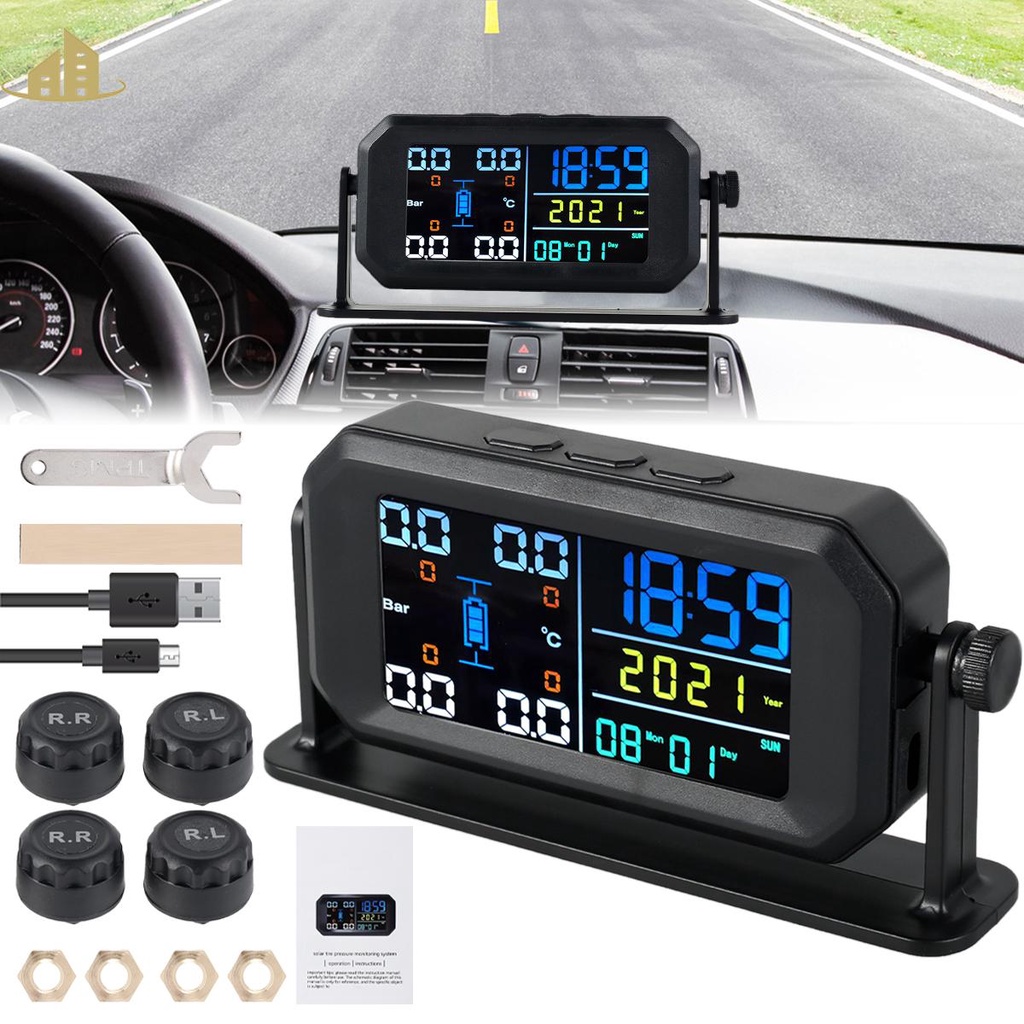 Parts List:
1 * Tire Pressure Monitor
4 * External Sensor
1 * Charging cable
1 * Spanner
4 * Anti Theft Bolt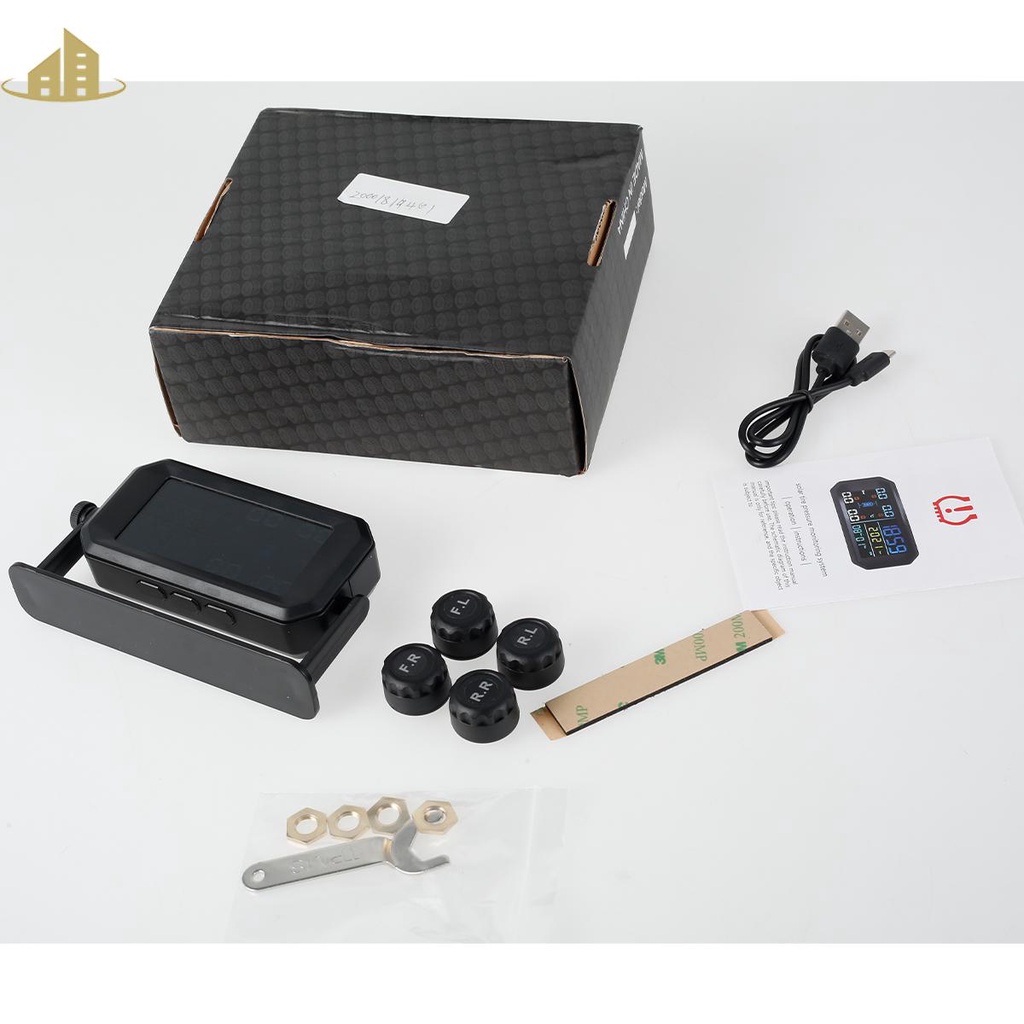 1 * Double-sided Tape
1 * User Manual
Detailed description:
Chip: Infineon
Material: ABS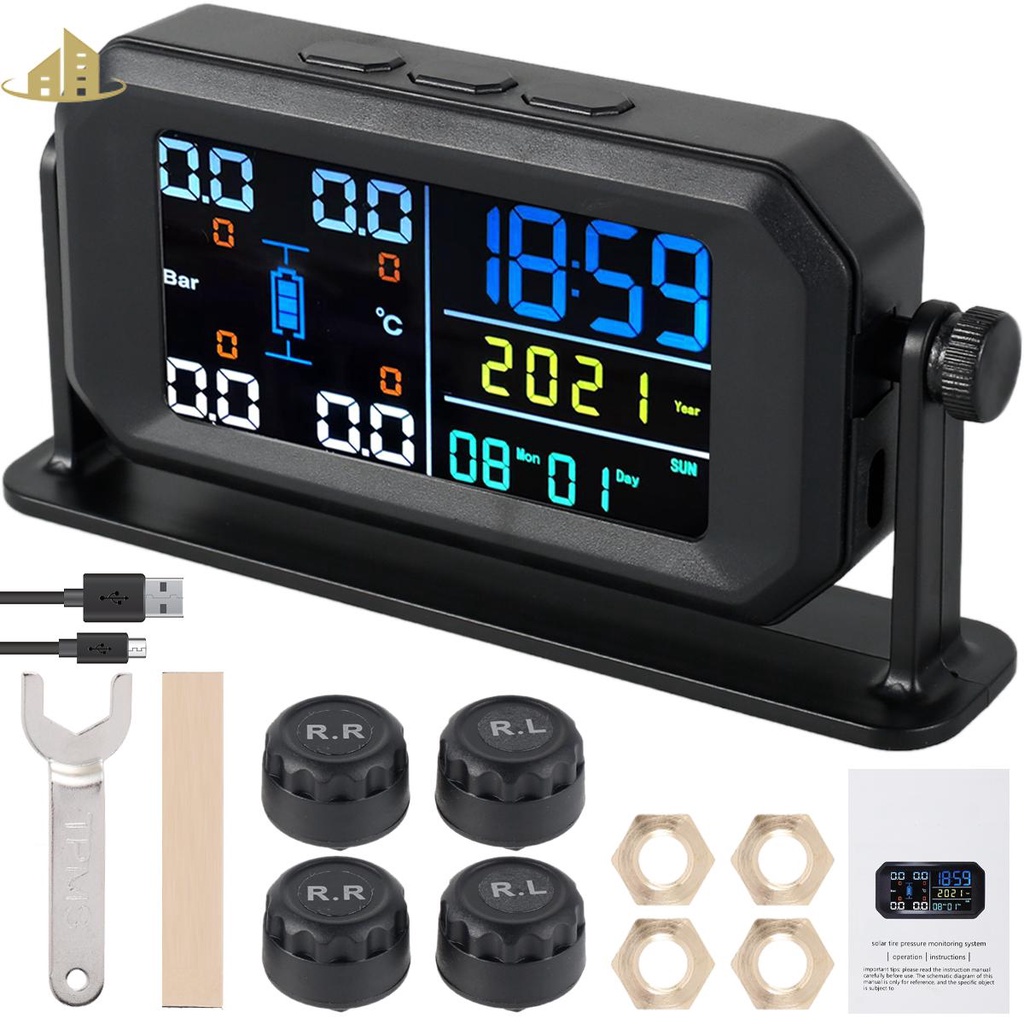 Charge upper limit voltage: DC 5V
Working current: Less than 15mA
Power supply: Solar or USB powered
Battery capacity: 1000mAh
Connecting method: Wireless
Working frequency: 433.92MHz±1.00MHZ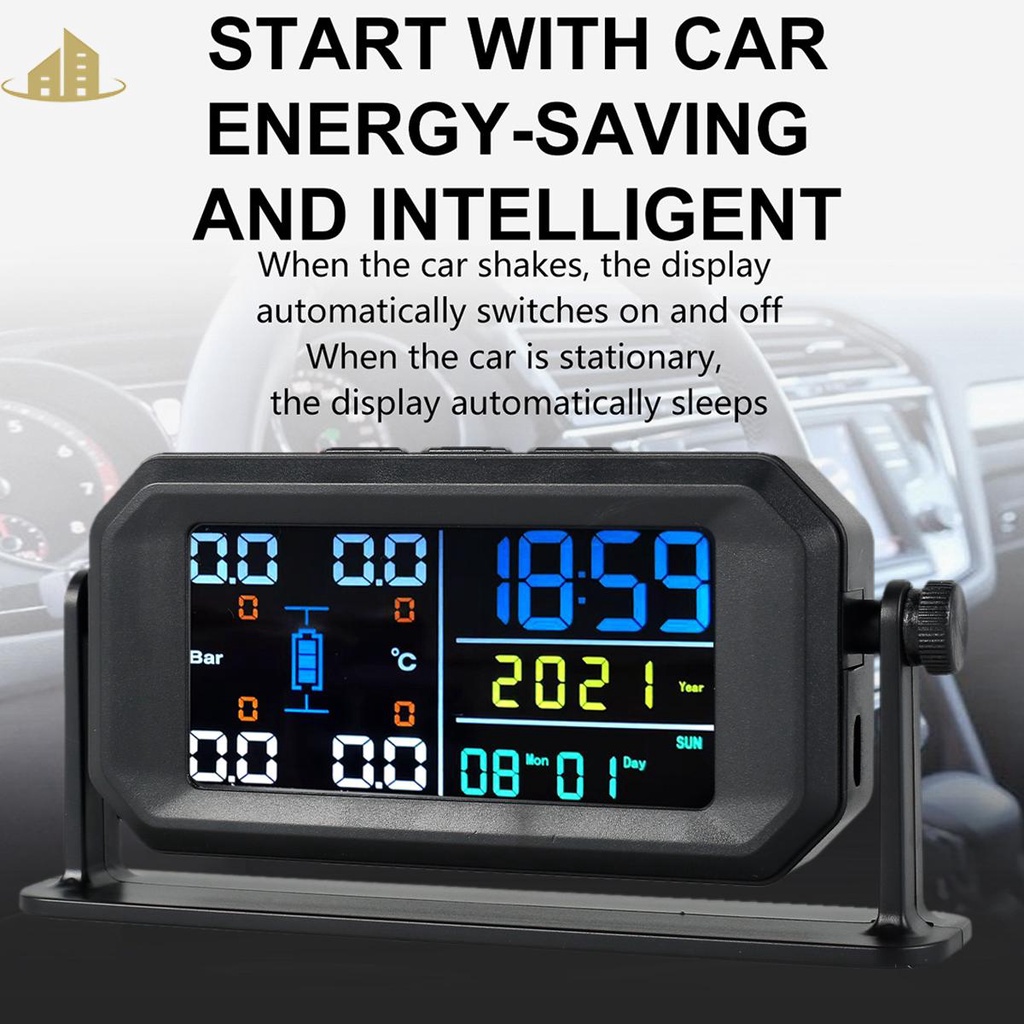 Temp setting range: 60℃~110℃
Tire pressure setting range: 0-4bar
Working temp: -20℃~80℃
Storage temp: -30℃~85℃
Item size: 8 *7.3* 1.5cm/ 3.15* 2.87* 0.59in
#Tire Pressure Monitoring System #Tire Pressure Monitor #Tire Pressure Sensor #Tire Pressure #Trailer Accessories #Pressure #Tire #Car Condition #Solar Powered Tire Pressure Monitoring System 4 Sensor #IPX7 Waterproof 1000mAh USB powered Tire Pressure Monitor #Real-Time Detection Tire Pressure Sensor with LCD Display #Tire Pressure Monitoring System for RV #Automotive Tire Pressure Monitor for Trailer #Tire Pressure Sensor for Vehicles
Highlight description:
【Multiple Alarm Modes】It supports multiple alarm modes such as slow tire leak, fast tire leak, high pressure, high temperature, sensor's low power, sensor's failure, and other alarms, real-time monitoring of tire conditions to ensure you a safe trip.
【Visible & Audible Alerts】It owns a large color display screen, showing tire pressure, current temp and date, more visually when driving. Besides, it also possesses a buzzer to remind you when you have to pay more attention to the road.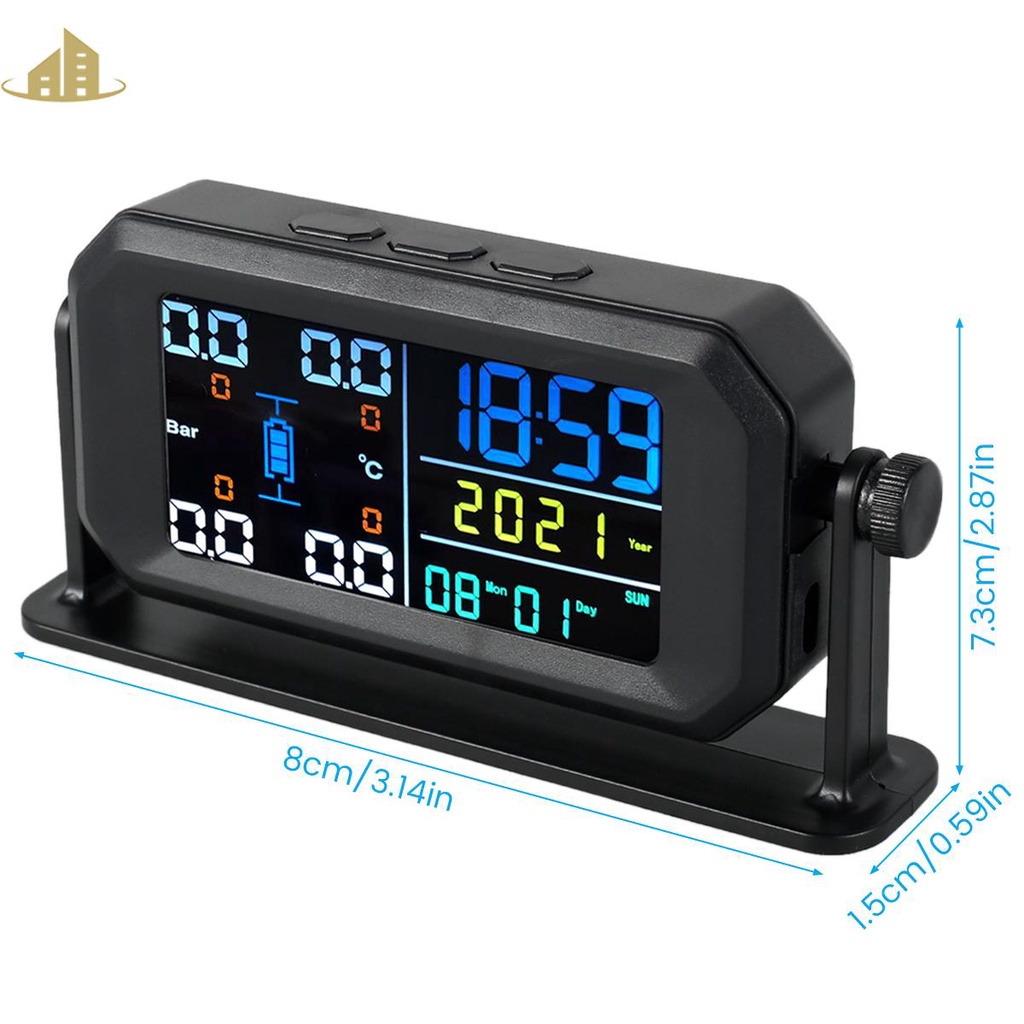 【Solar & USB Charging】Powered by solar when it's sunny to use one more USB port of car charger while powered by USB interface when rainy. Accompany you no matter how bad the weather is.
【IPX7 Waterproof】Water jet resistant, and it can still work without influence even through the rain screens, splashing water, parking lot water.
【Real-Time Detection】 Adopt advanced professional technology to ensure stable signal, accurate data, and instant response, sending alarm instantly when tire pressure is abnormal.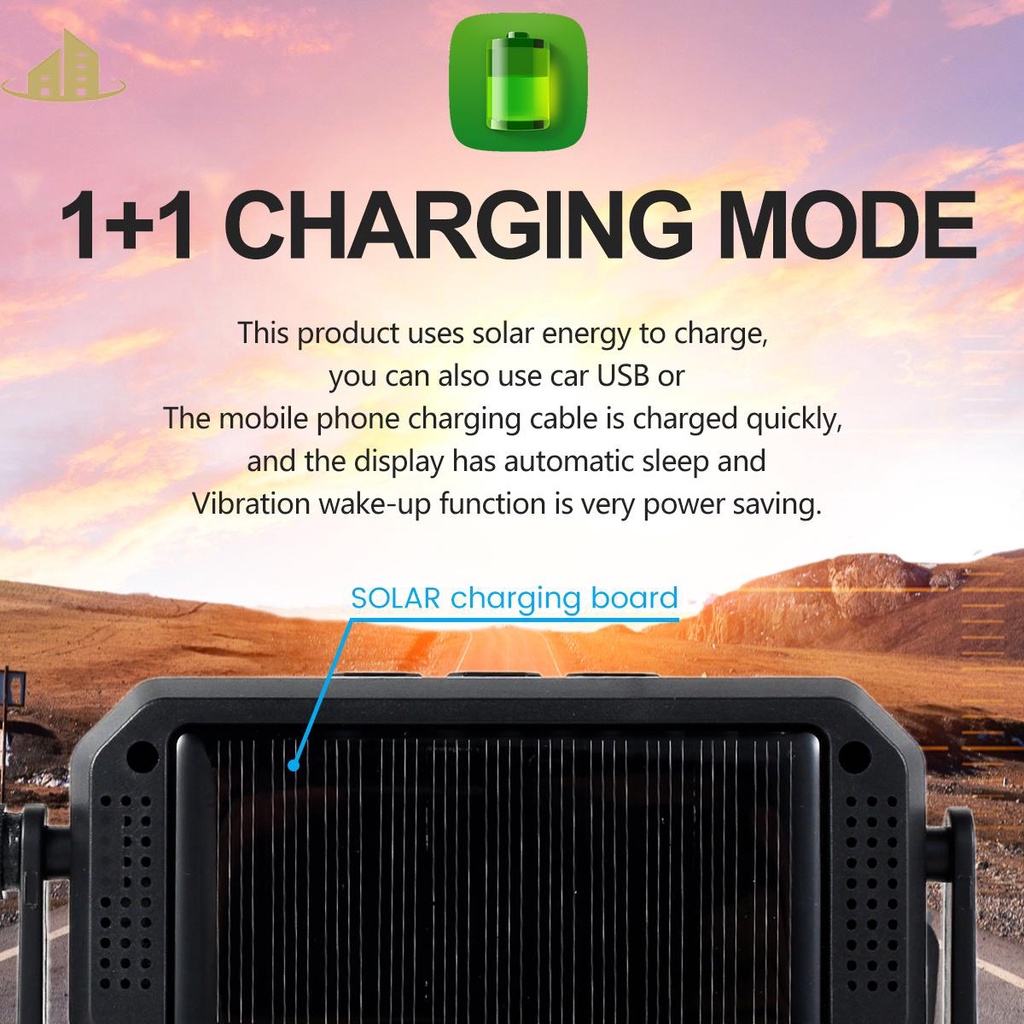 【Great Gift】Simple and Wireless installation, a perfect gift idea for family, relatives, or friends to guard them along the long-distance journey.