Note: Please note the car model when placing an order! ! !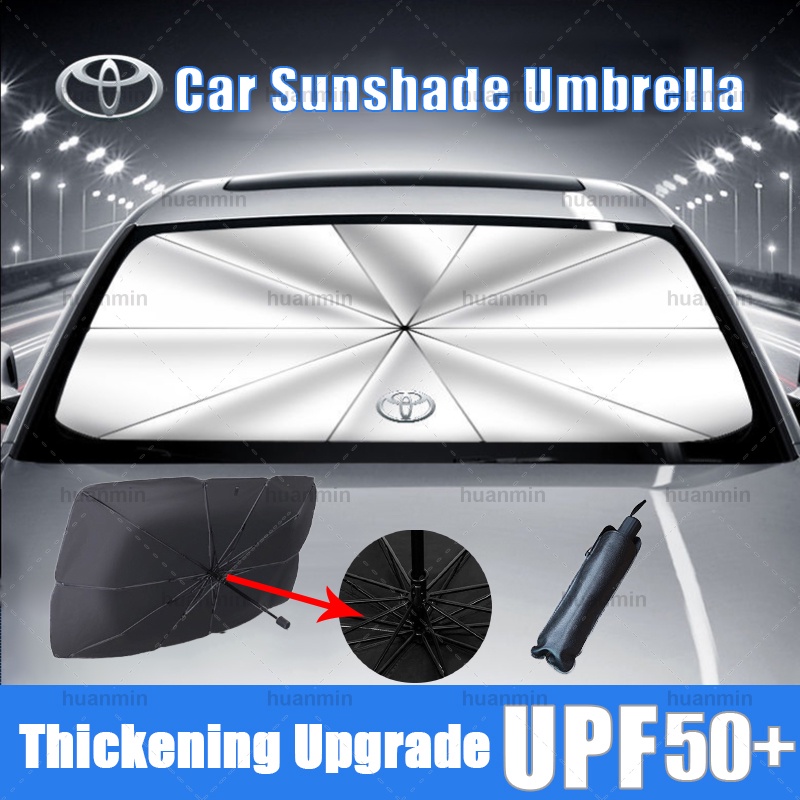 [Product Description]:
Use parasols to protect your car. The highly efficient compound Thai silver glue has strong thermal insulation, high refractive index and large coverage. Professional sunscreen, using Ohsunny's new strong light sunscreen fabric, effectively shielding 99% of ultraviolet rays, comprehensive protection, escort your journey.
[Feature]:
1.Sun Protection: The sun shade umbrella with high-quality not only reflects the sun lights perfectly, but also prevents the dashboard and upholstery from fade and cracks plus significantly shortens the time needed to cool down your vehicle.
2.Easy to Fold: Our car sun shade is very convenient for daily use and is the ideal sun shade accessory for cars in summer! Foldable compact design comes in easy-place pouch. It is easy to fold and does not occupy space in the car.
3.Premium Material: The materials of this sun shade are high-quality, different from ordinary aluminum foil materials, which are not easy to be damaged under high temperature for a long time, and keep the air in the car fresh.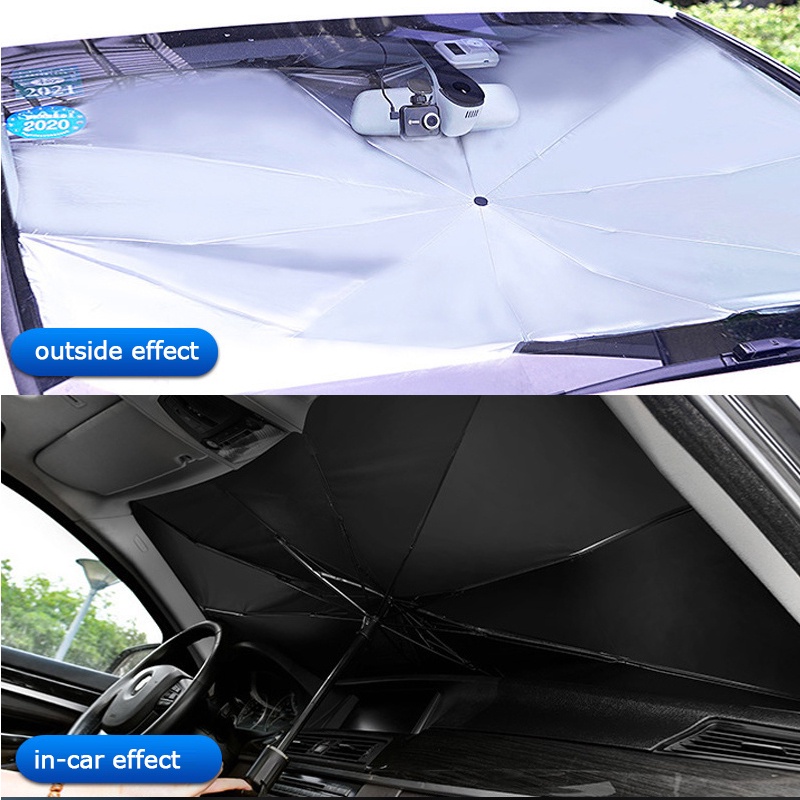 4.Compatible with Most Vehicles: Whether you own sedan, a truck, a SUV, a minivan or even a van. Our car sun shade wraps around the windshield and achieves maximum coverage for your vehicle. Provide you with maximum sun protection.
[Benefits]:
a.Travelling in Summer, No Need to Worry the High Temperature in the Car;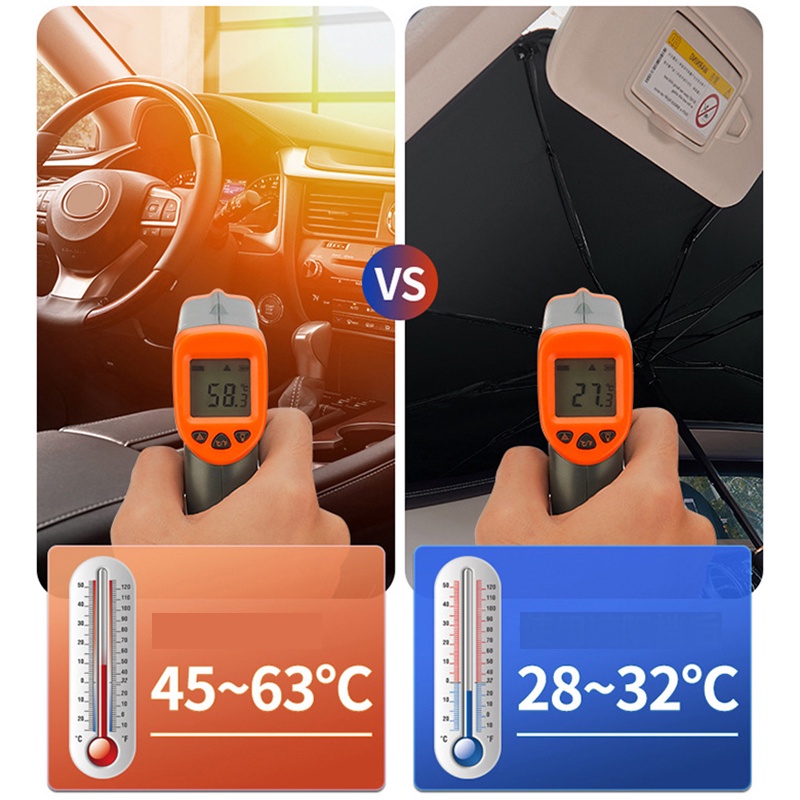 b.Eco-Friendly Polyester Mesh Fabric,NO Bad Smell;
c.Foldable Design,Easy to install, No drill Required.
Package Included: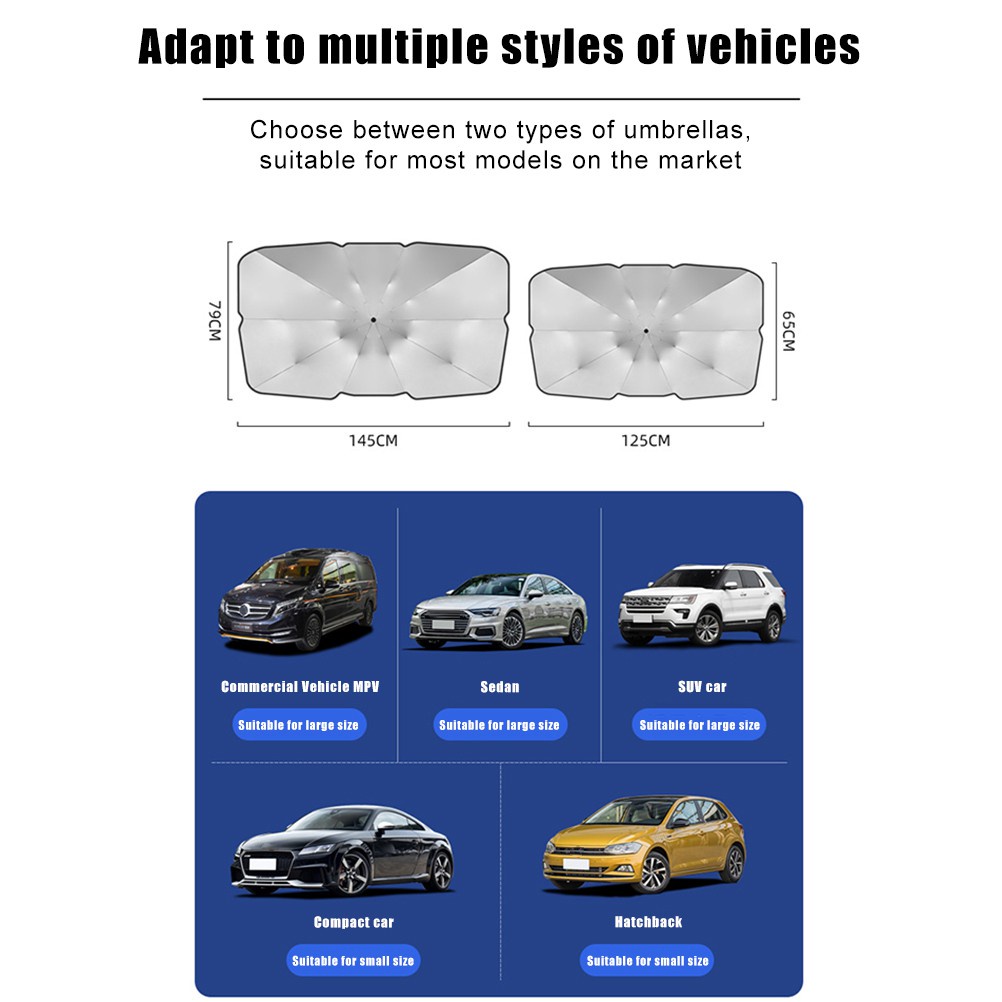 1*sun shade umbrella
[Shopping tips]:
1.As our products come from overseas, it usually takes 7 to 14 working days to arrive Southeast Asia, please be patient~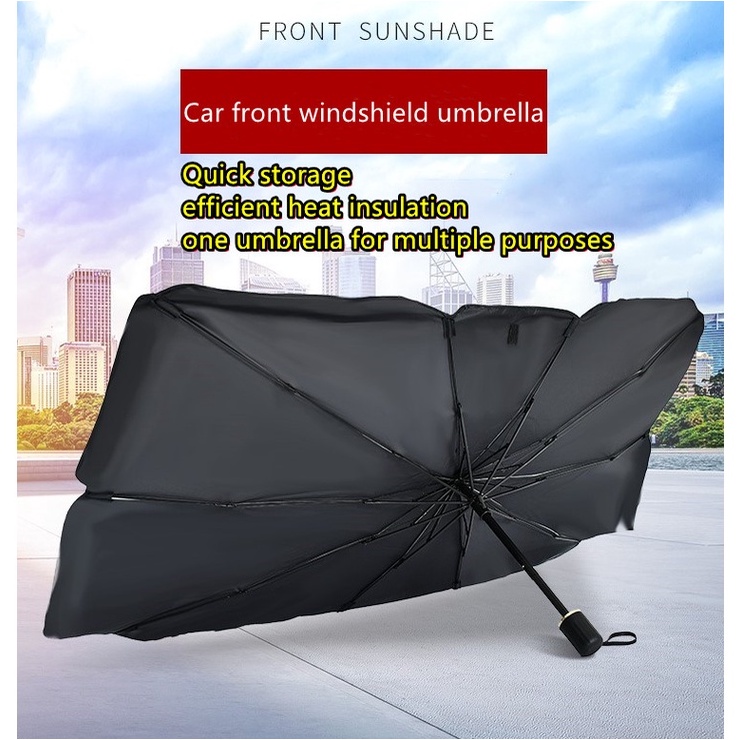 2.We provide clear pictures and measurements whenever possible.
3.Due to the difference in display, the actual project color may be slightly different from the list image.
4.Follow us to get more discounts and priority shipping! This product is a wholesale price Please carefully check whether the information is correct or not before placing an order. If the return is due to incorrect information, we will lose directly. Please understand.5.If you have any questions about shopping, please contact our customer service, we will try our best to solve it for you, thank you.