If you're a car owner, we know you value quality. You're in the right place, because Trapo HEX is our signature line of car mats, specially designed for the ultimate driving experience.
With 2 bespoke patented technologies, the hexagonal shaped reservoirs trap 18% more dirt than Trapo Classic and also comes with our signature Silver Ion technology, which eliminates 99.9% of bacteria with a simple rinse. Our revolutionary Trapo Fix technology ensures the best in anti-slip technology, providing ultimate traction with 0 damage to your floorboard.
Our revolutionary Trapo Fix technology is the best in terms of anti-slip performance, comes pre- installed in Trapo Hex car mats. We don't believe in one solution to fit them all.
We want to assure you that we put the best technology in the new generation of Hex II. They are 5x more durable than the previous generation and 10x more durable than the average PVC or Rubber car mat. So buy once, worry-free since.
Here in Trapo, we believe that you deserve the best. That's why all our car mats are custom fitted according to your car model!! No more funny-looking, one-size-fits all generic car mats.
Easy to clean
Improved padding design
Easily traps mud and dirt
Odourless & Waterproof
🦠 Anti-bacterial & Anti-Fungal
5 years warranty
Premium Anti-Slip Solution (Trapo FIX)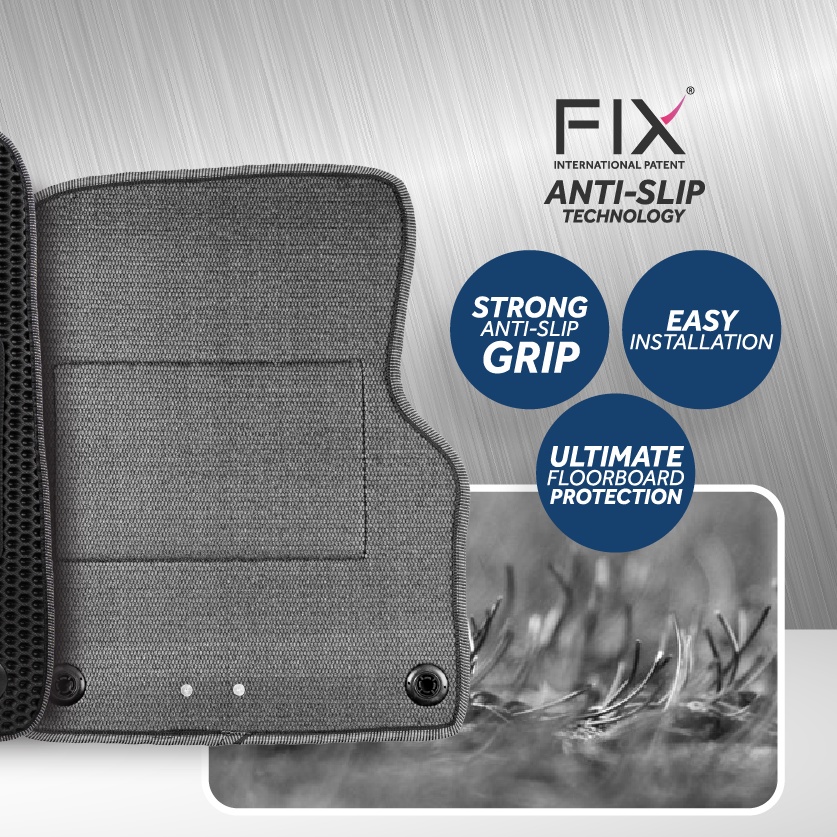 Much more durable than previous generation
We provide a few color selections for base and lining.
Base : Black, Grey or Brown 🟤 (for Grey and Brown base, kindly remark in Order Notes and chat with us)
Lining : Black, Red, Blue, Grey and Brown 🟤
Note : Order will be shipped out from Malaysia (Free delivery to Singapore)
Our mats are customise upon order, hence, takes around 7-9 working days for processing before shipping out from production site. (All prices are inclusive of GST)
For manual car, please remark in Order Notes.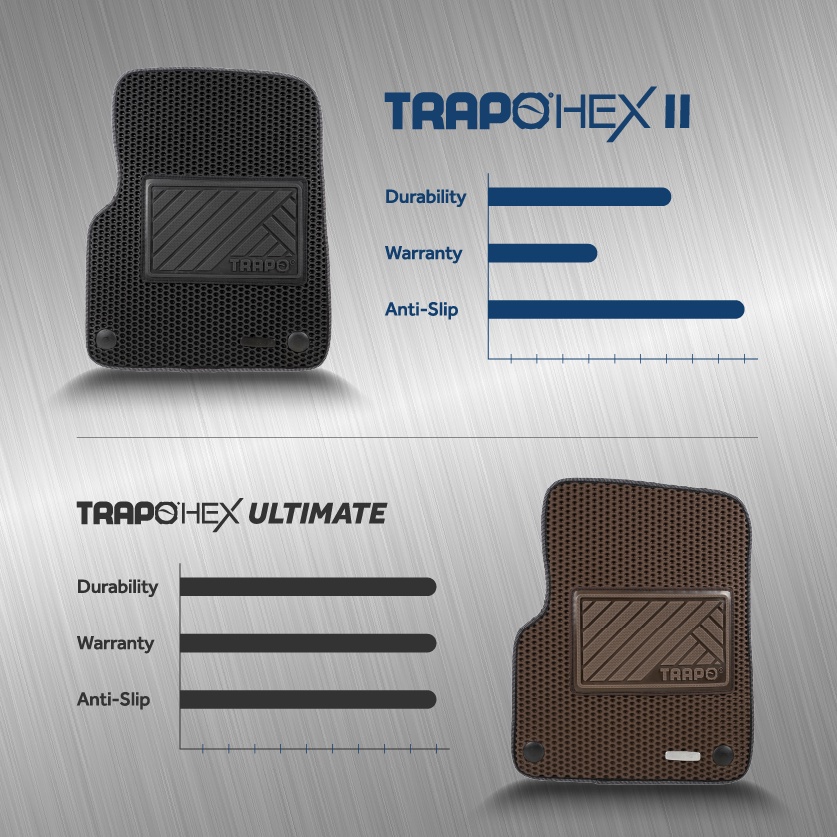 #honda #vezel # carmats # car accessories # car carpet
#trapo #MPV #carmat #accessories #caraccessories #carinterior #carinterioraccessories #trapocarmat #trapomat #premium #honda #toyota #audi #nissan #byd #hatchback #sedan #vezel #carpet #mats #carmats #sportcar #fix #antislip #slippery #SUV #hondacarmat #hondaaccessories #toyotacarmat #toyotaaccessories #caraccessoriesinterior #car carpet #car accessories