【Description】: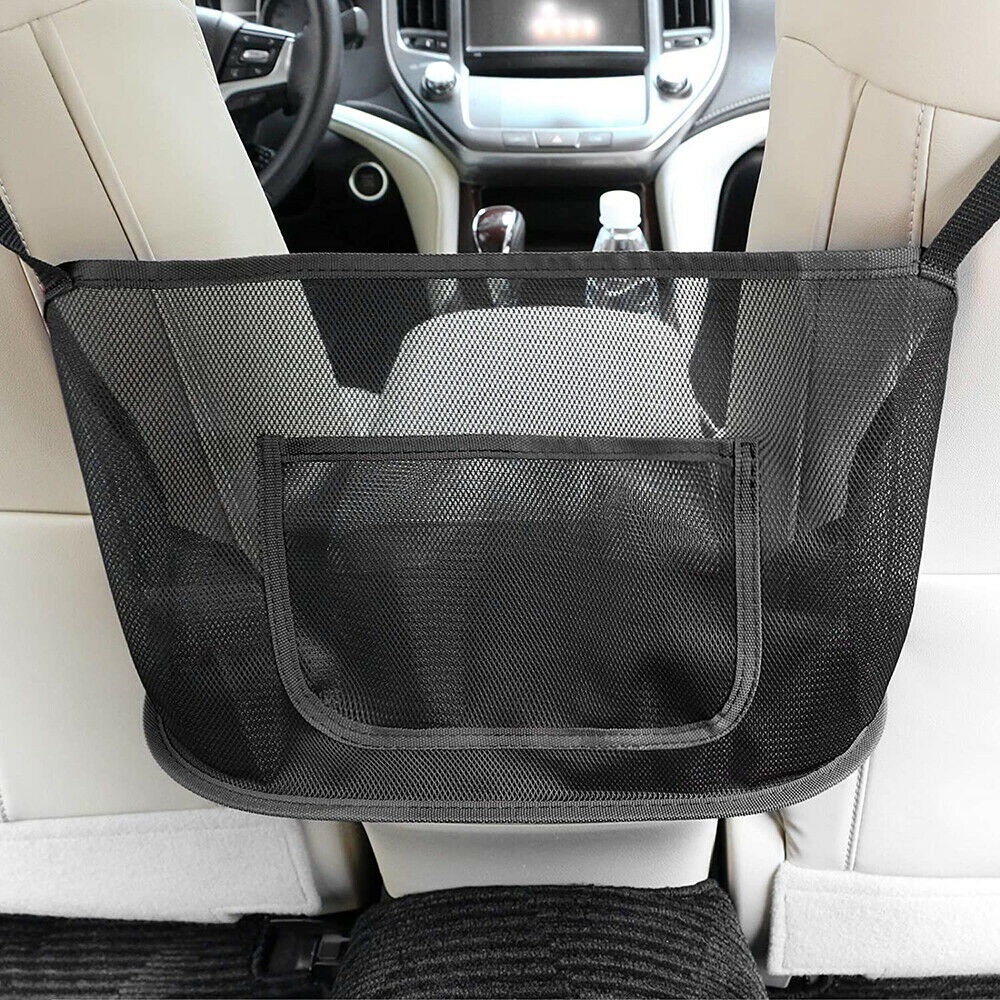 ● Extra storage: the car net pocket handbag rack perfectly covers the idle space between the front seats, creating a convenient and super large space for handbags, wallets and other small objects, so that the handbag can be easily taken, clean and tidy, and get rid of the difficult situation
● Safe driving: the car handbag rack can easily store wallets, umbrellas, drinks, snacks and other common items, making them orderly and easier to access. When in use, there is no need to look away from the road, which helps to reduce distracted driving. The car wallet rack is also very suitable as a special barrier for pets and children in the back seat to prevent naughty children or pets in the back seat from interfering with driving
● Durable: the car seat storage bag is made of thickened polyester fabric to ensure safe and lasting use. The solid and flexible inner base plate can provide strong bottom support. The adjustable rope can be easily stretched to the ideal size according to the seat spacing. There is a Velcro at the bottom, which can firmly fix the front seat finisher to prevent items from falling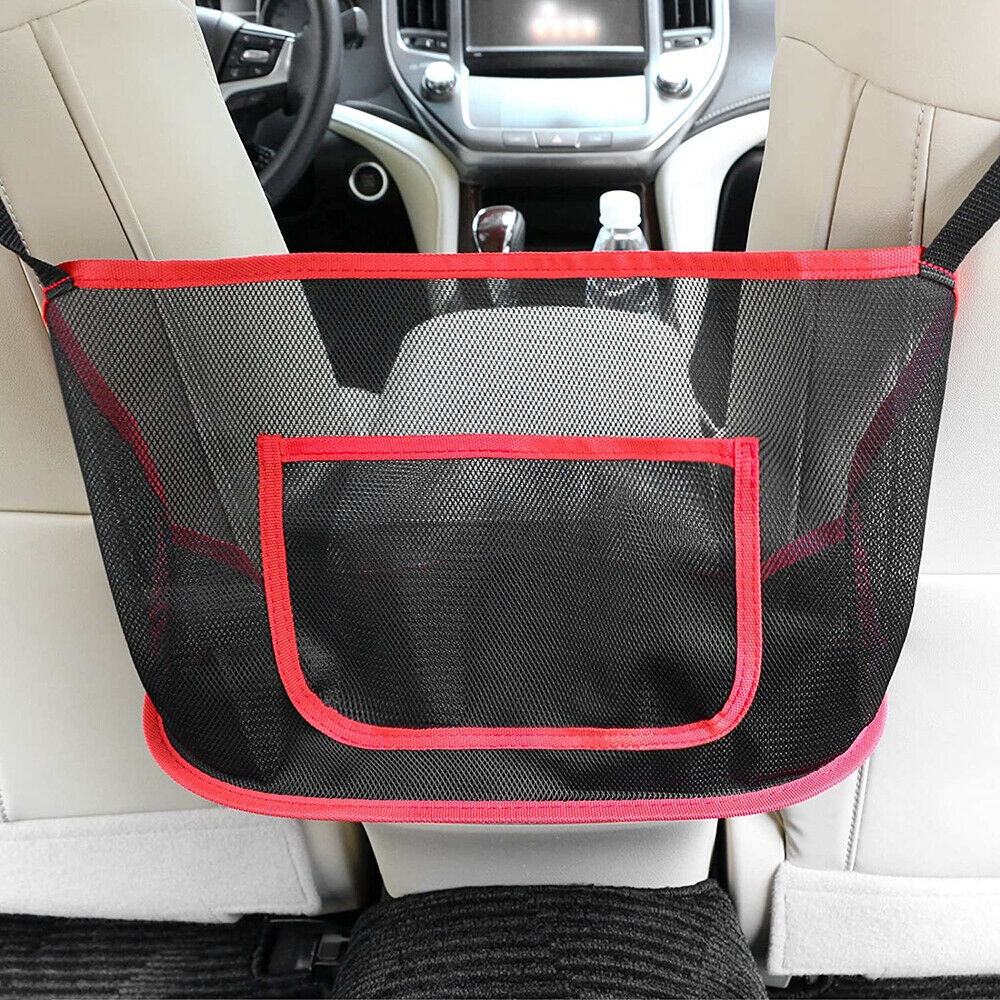 ● Compatibility: size 15.8 x 4.5 x 9.8 inches. The mesh pocket handbag rack between the seats is suitable for most vehicles with front open armrest box and headrest bar. Some car consoles may not be suitable for it, such as side open armrest box, armless box, double open armrest box and sports armrest box. The only limit is the width between seats
● Simple installation: the installation of the car handbag rack is very simple. Without any tools, you can fix two adjustable top ropes and a bottom Velcro on your car in less than a minute
● Note: make sure the console type is a flip suitcase.
● Side open suitcase, double open suitcase, sports suitcase and no suitcase are not suitable.
【Specification】:
● Material: mesh + PE plate
● Weight: 150g
● Product size: 15.8 x 4.5 x 9.8inch
● Color: black, red
【Package List】:
️1 x Vehicle mesh bag