Brand:Vention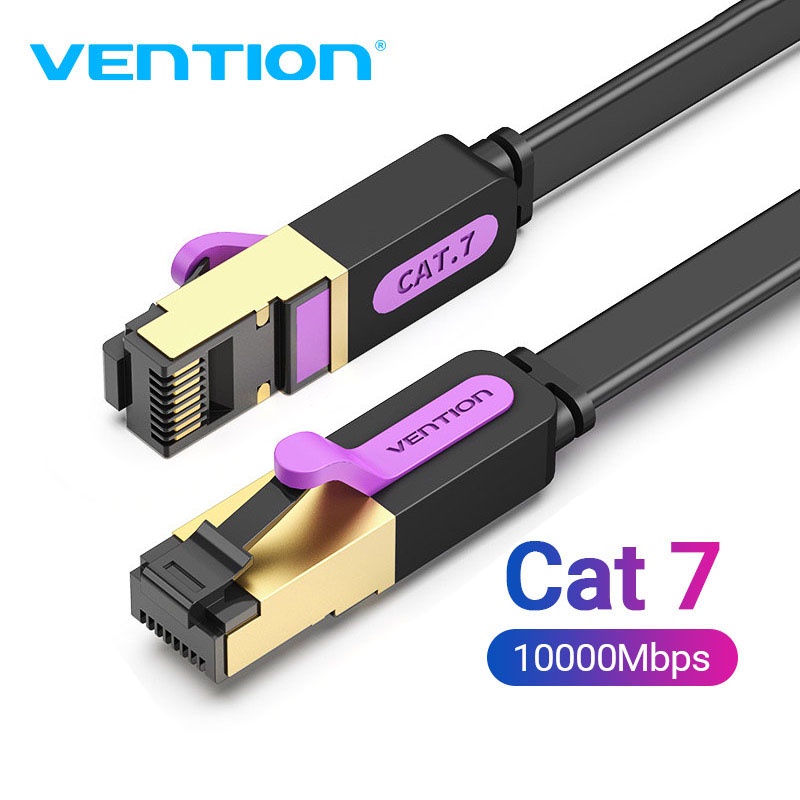 Product name:CAT7 Ethernet Cable
Gold Plated RJ45 8P8C connectors 10Gbps High speed
Shielded from Interference
Pure copper connector
Tough, yet flexible PVC jacket
Widely compatible with CAT6/CAT5/CAT5E, keep you online at home or office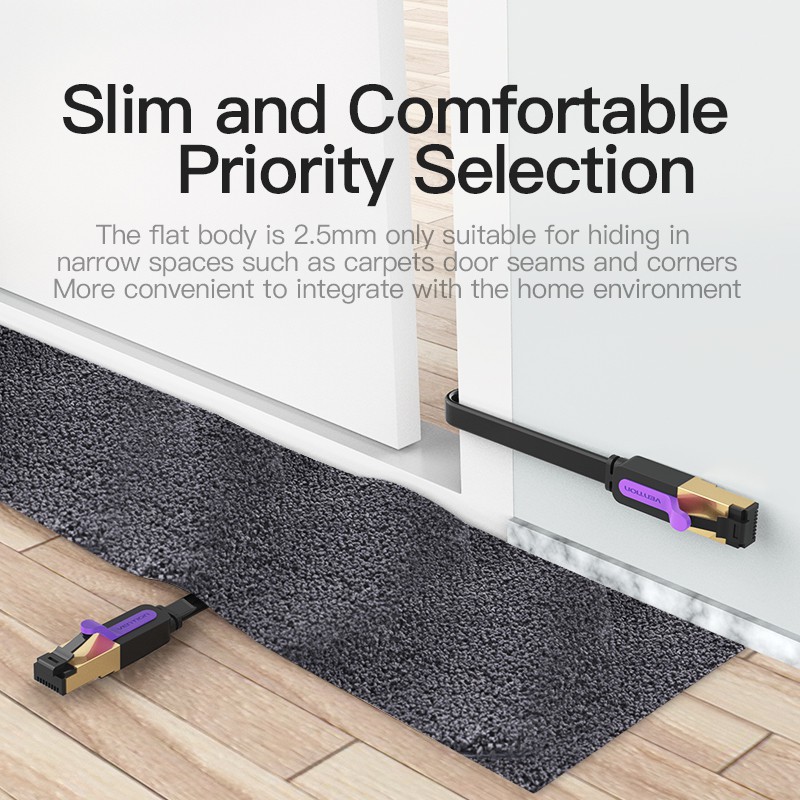 10Gbps Speed and Multi-shielded Cable
Vention Cat7 network Ethernet cable is capable of transmitting data at speed up to 10Gbps over 100m run of cable. It is made out of 4 shielded twisted pair (STP) of copper wires with two RJ45 connectors on each end. Compared to the CAT6/ CAT5 network Ethernet cable, the additional shielding and improved quality in twisting of the wires provides better protection from crosstalk, noise, and interference that can degrade the signal quality.
Universal Compatibility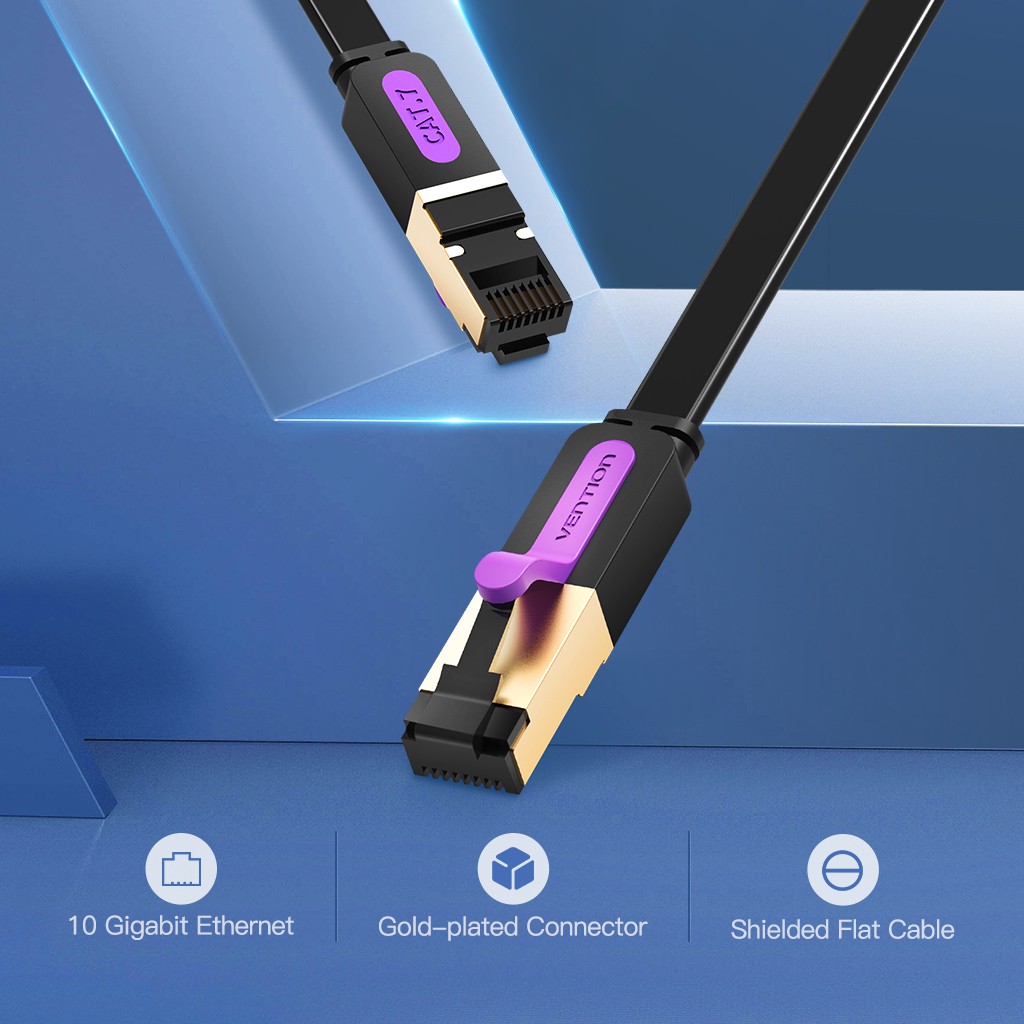 Vention Network Ethernet cables offer universal connectivity to computers and network components, such as routers, switches, hubs, network printers, game boxes and network attached storage devices , Xbox, PS2,PS3,Ps4 and game boxes whit RJ45 port.
One-Sec Installation
Plug-&-play: Ready to use, once each end is connected to a respective port on a compatible device
Product Features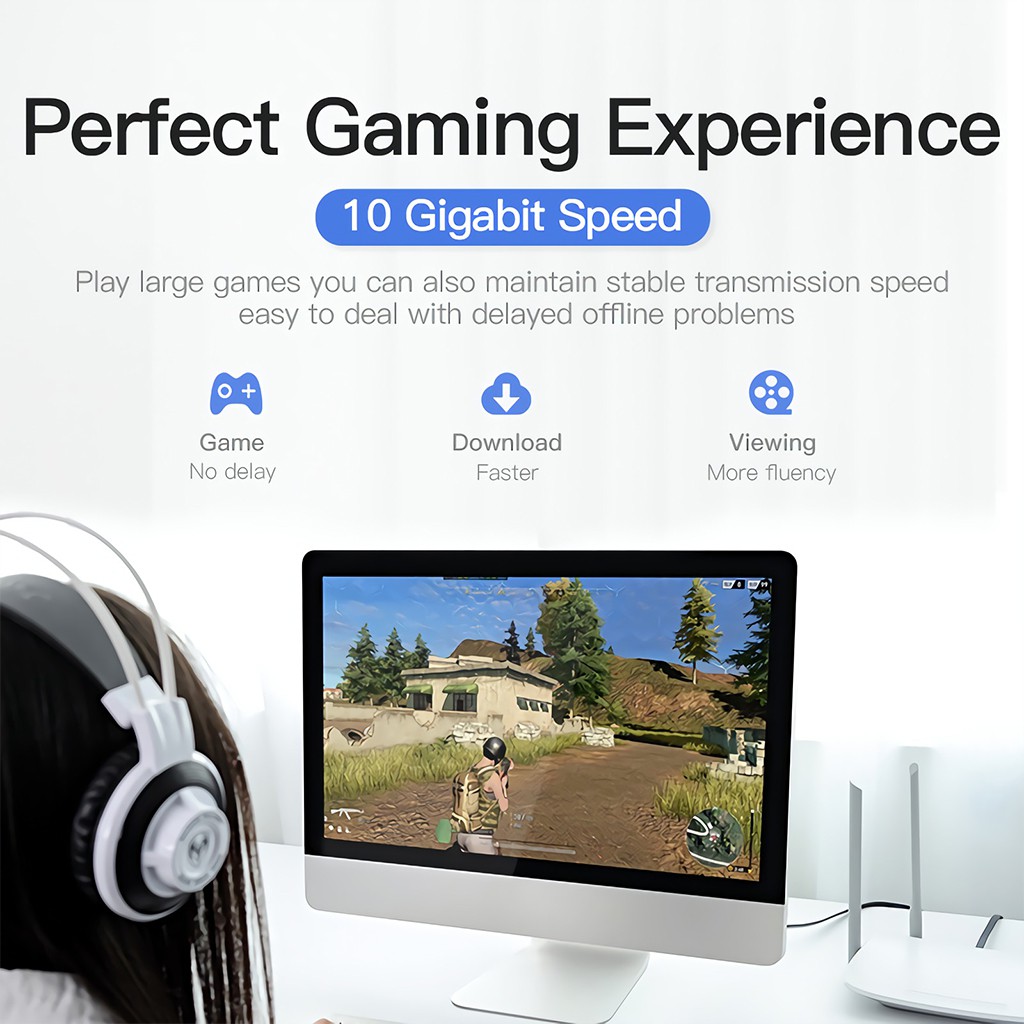 1. Standard: Cat 7,SSTP; Meet TIA/EIA-568-B.2-10 Specfications,Backward compatible with Cat 5e / Cat 6 / Cat 6a Ethernet Cable
2. Conductor Construction: 8P8C wires Stranded Copper with shielding, much better than performance than copper clad aluminum (CCA) wire
3. Support bandwidth upto 600Mhz
4. Support speed up to 10Gbps
5. 30AWG, OD:8.2 mm
6. Gold Plated RJ45 connectors for optimized signal quality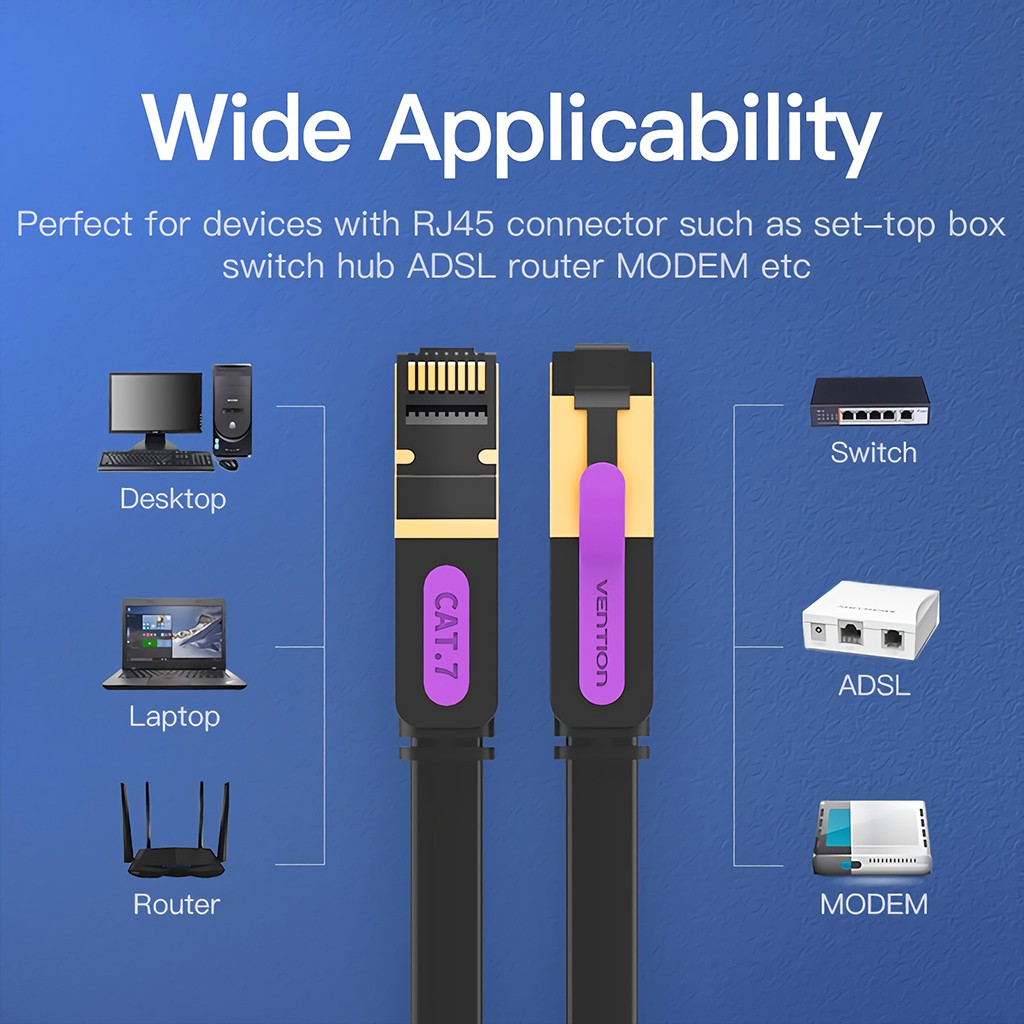 7. 2.1mm thickness Flat cable
8. Black Color
9. One year warranty
Q:Why my network speed did not getting faster?
A:The network speed not only depends on our lan cable,but also depends on many other factors,such as router,internet server,or the speed that the device support itself.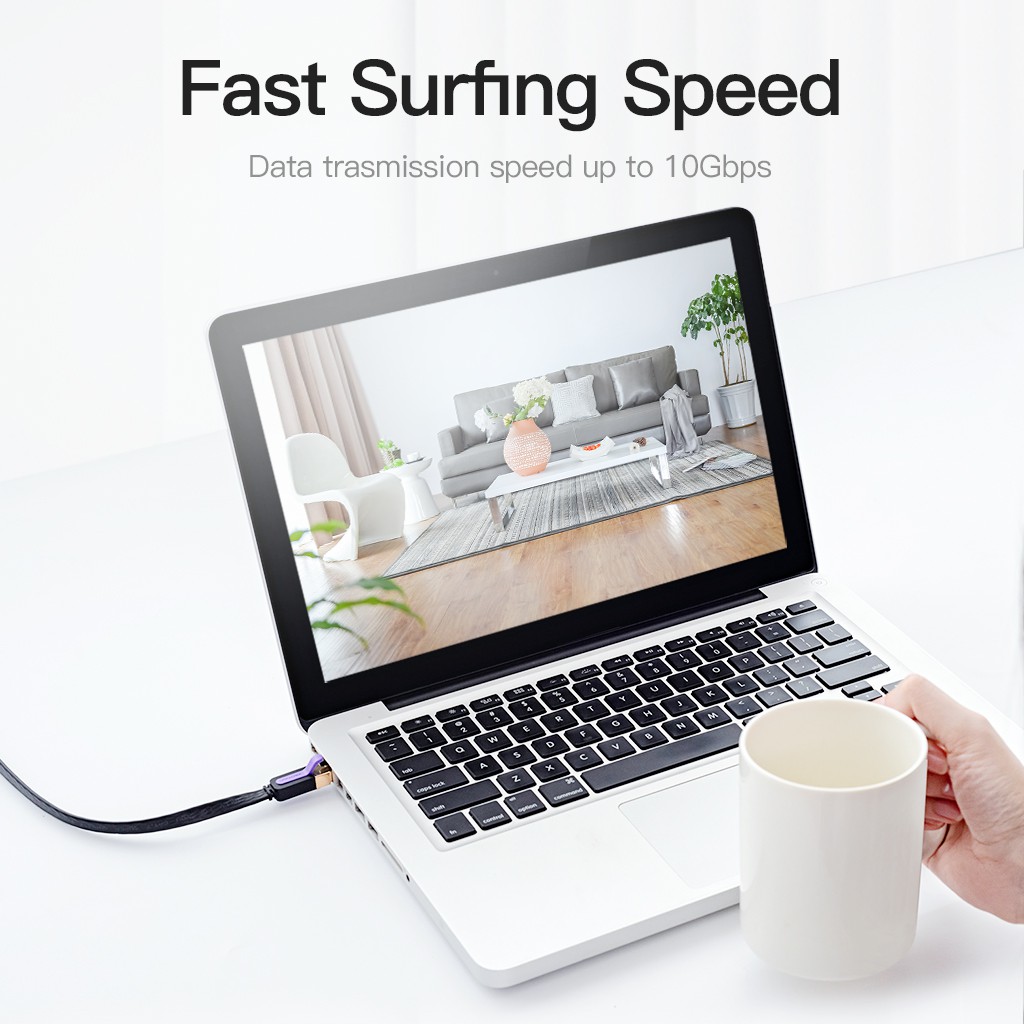 Q:Why this cat7 ethernet cable did not fast than own cat5/cat6 cable?
A:If your router/switch/TV box support 500Mbps itself,our cat7 cable also support 500Mbps max,the speed depends on the range to the server or router,not this cable.
Q:Why my wifi speed did not improve?
A:The wifi speed is related to Router type,Cellphone type,and whether there is signal interference around.
#EthernetCable #Laptop #Modem #Laptop #PS4 #PS3 #Lan