** Welcome to our store ~ wish you happy shopping ~ ~.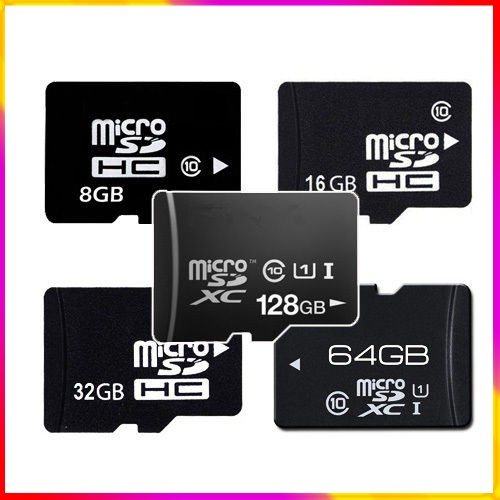 ** Our customer service hours: 09:00-22:00, accept large orders can contact us
** If you have any questions while shopping, please do not hesitate to contact us ~~ If you are satisfied with our products and services, we appreciate your feedback.
Thank you for your purchase.
Description:
The Samsung EVO memory card delivers the reliability and performance to meet your device.
- Extended compatibility - Compatible with a wide range of SD and micro SD devices.
Features:
-Waterproof
-X - Ray - Proof
-Temperature evidence
-Anti - Magnetic
Specifications:
-Model :TF/Micro SD card
-Capacity: 32GB, 64GB, 128GB, 256GB, 512GB, 1024GB
-Use apps: phone, smartphone, tablet, etc
-Size :0.59" x 0.43" x 0.04" (15*11*1mm)
-Read speed: up to 80MB/s~100MB/s
-Reading and writing speed :UHS-I Class 10
-Interface :UHS-I, compatible with HS interface
-Voltage :2.7 ~ 3.6V
-Operating temperature :-13°F to 185°F
Support for the new UHS-I high-speed SD bus interface specifications (*). Only UHS-I devices used in UHS-I mode are supported. (See below)
Speed:
16 gb microSDXC Class 10
32 gb microSDXC Class 10
64 gb microSDXC Class 10
128 gb microSDXC Class 10
256 gb microSDXC Class 10
512 gb microSDXC Class 10
About capacity:
16gb = about 14 to 15gb
32gb = about 58 to 60gb
64gb = about 58 to 60gb
128 GB = about 116 to 125 GB
256gb = about 230 to 236GB
512 GB = about 4698GB to 498GB
And so on.
* Please enter Google "Memory card capacity" to see the difference between the actual capacity and the specified capacity.
Information disclosure:
Approximately available capacity is based on 1GB = 1,073,741,824 bytes.
*1: Based on internal tests, performance may be degraded according to host devices, interfaces, usage conditions and other factors. One MB per second is calculated as 1,000,000 bytes per second.
*2: For products incompatible with the UHS-I interface, the speed may vary depending on the interface conditions. The write speed is slower than the transmission speed.
*3: Indicates the read/write speed according to the ASSOCIATED SD specifications.
*4: Full HD (1920 x 1080) video support may vary depending on host devices, file attributes, and other factors. See:
*5: Need to download and install
Include:
1 x MicroSD card
1 x SD card adapter
Note:
Due to differences in display and lighting effects, the actual color of the item may be slightly different from the color shown in the picture. Thank you very much.
Due to manual measurement, please allow 1-3cm measurement deviation.
Thank you for reading all the information of this product and wish you a happy life