Glossy Black is a product that has been formulated to provide the best solution reblacking parts of the dull vehicle plastic panel, the price we offer relatively you can get the best quality.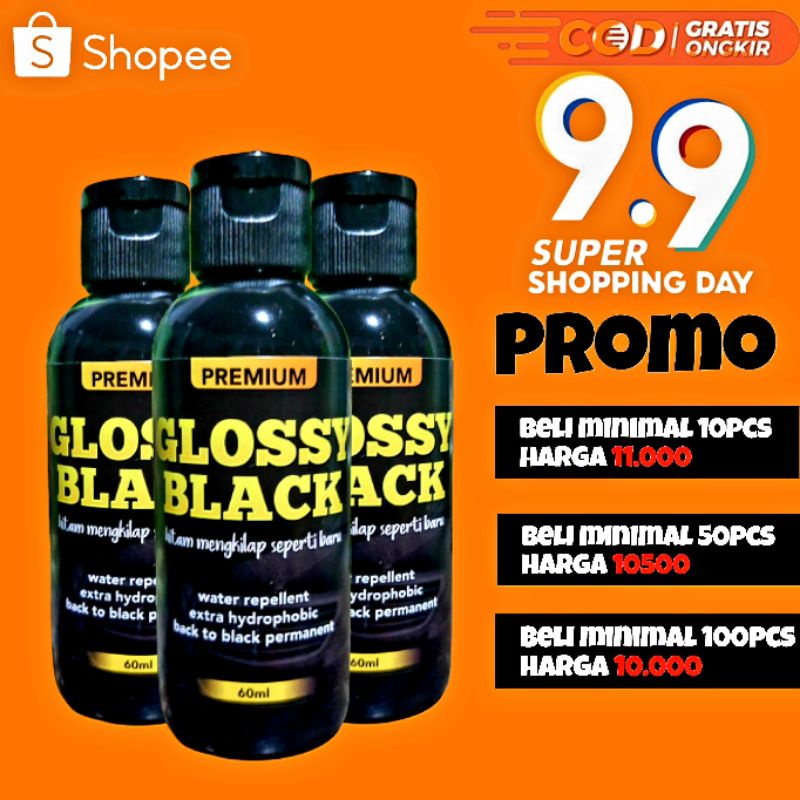 Useful for:
- Blackened Trim made of black plastic
- Shiny (Gloss trim naturally)
- Moisture and keep trim from being easily damaged, it can be used in the entire exterior / interior section in Black that has pores on any vehicle.
Example:
-Door Trim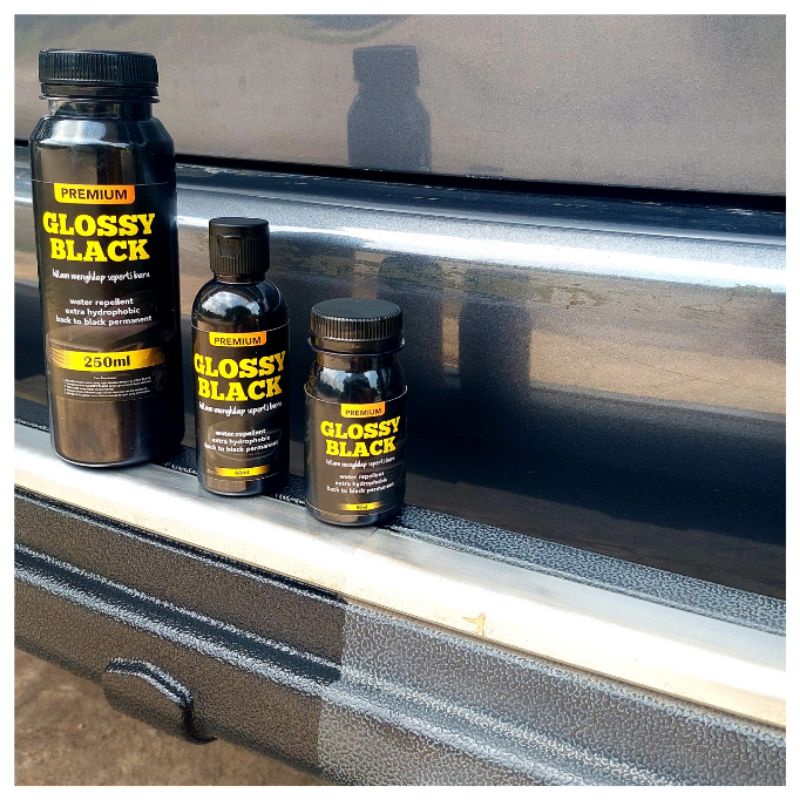 -Back Leading
-Windshield Cream
-Buffet
-The Whole black made of rugged Plastic(Not Body) durability: 3 months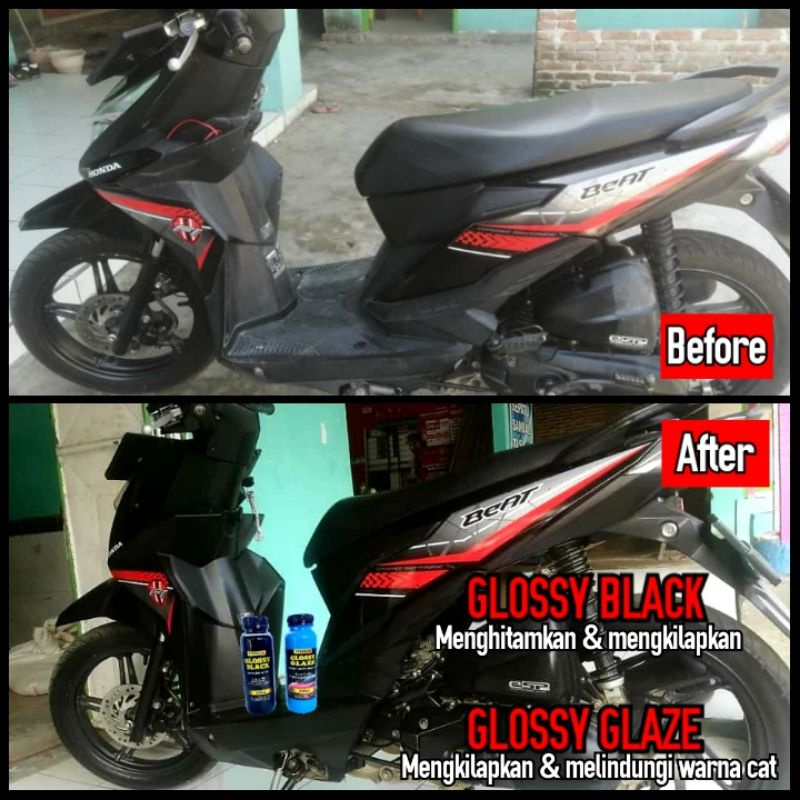 How to use:
-Use Foam applicator
-Pour Enough glossy Black onto foam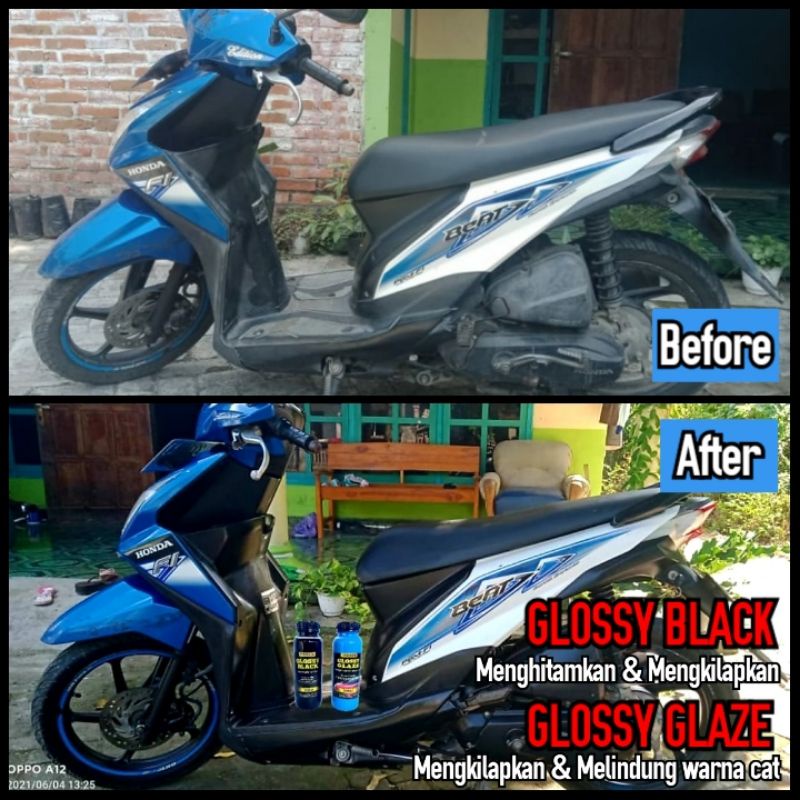 -Rub It into the part you want to blacken
-Less Maximum result? Apply 2-3x(Painting Shading Technique)
Nb; GLOSSY BLACK IS NOT PERMANENT YES BECAUSE IT WINS IT FOR CARE NOT REPAIR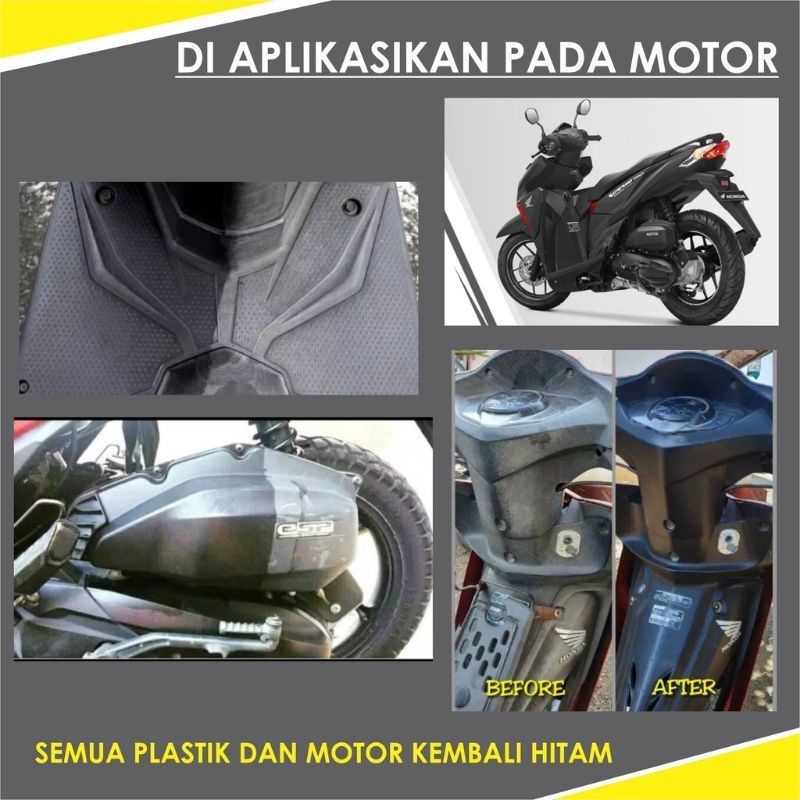 Thank YOU HEPPY SHOPING...