Xiaomi Mi Home Security Camera 360° 1080P (2021 Version) (Global Version)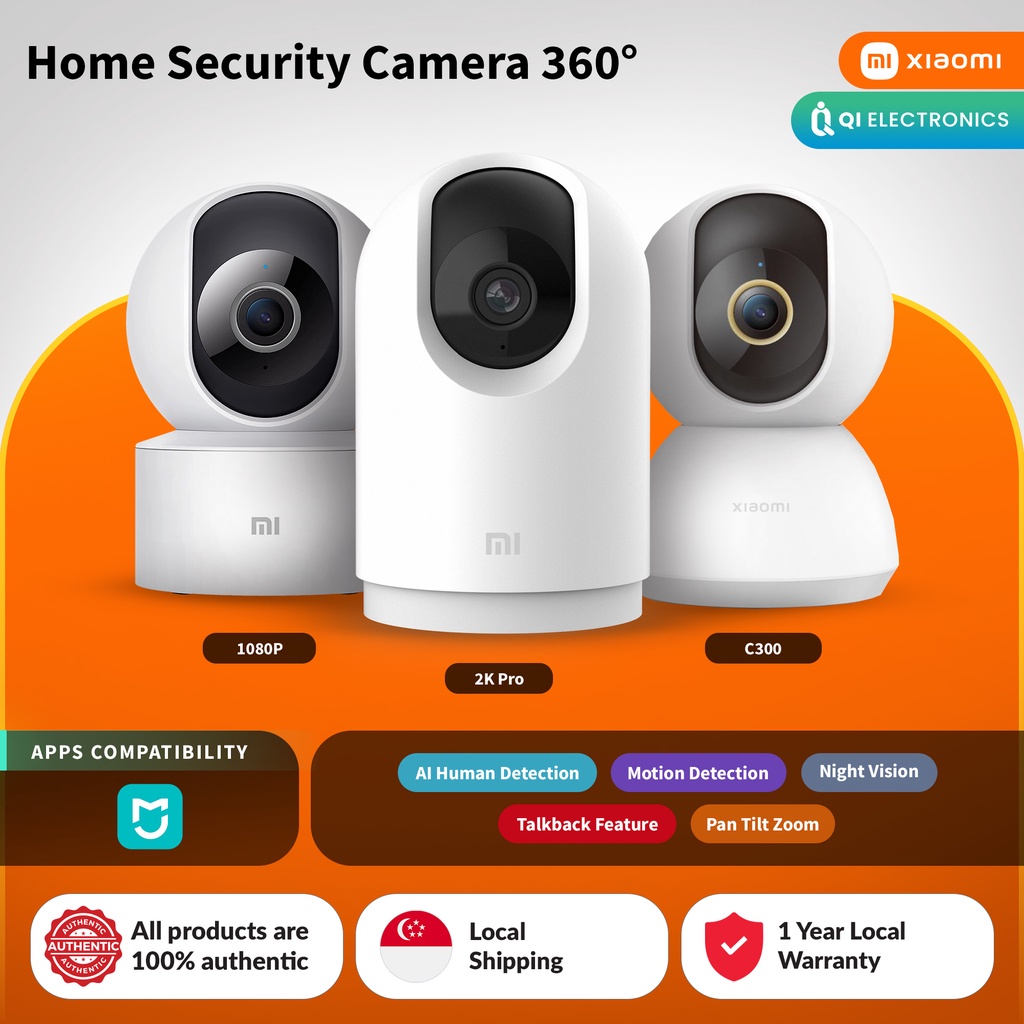 Xiaomi Mi Home Security Camera 360° 2K (Global Version)(End of Life)
Xiaomi Mi Home Security Camera 360° C300 (Global Version)(Newer model, replacement of 2K model)
Xiaomi Mi Home Security Camera 360° 2K PRO (Global Version)
Do ensure your router supports the below Wireless connectivity
● 1080P / 2K / C300 model connect to 2.4Ghz WiFi, IEEE 802.11b/g/n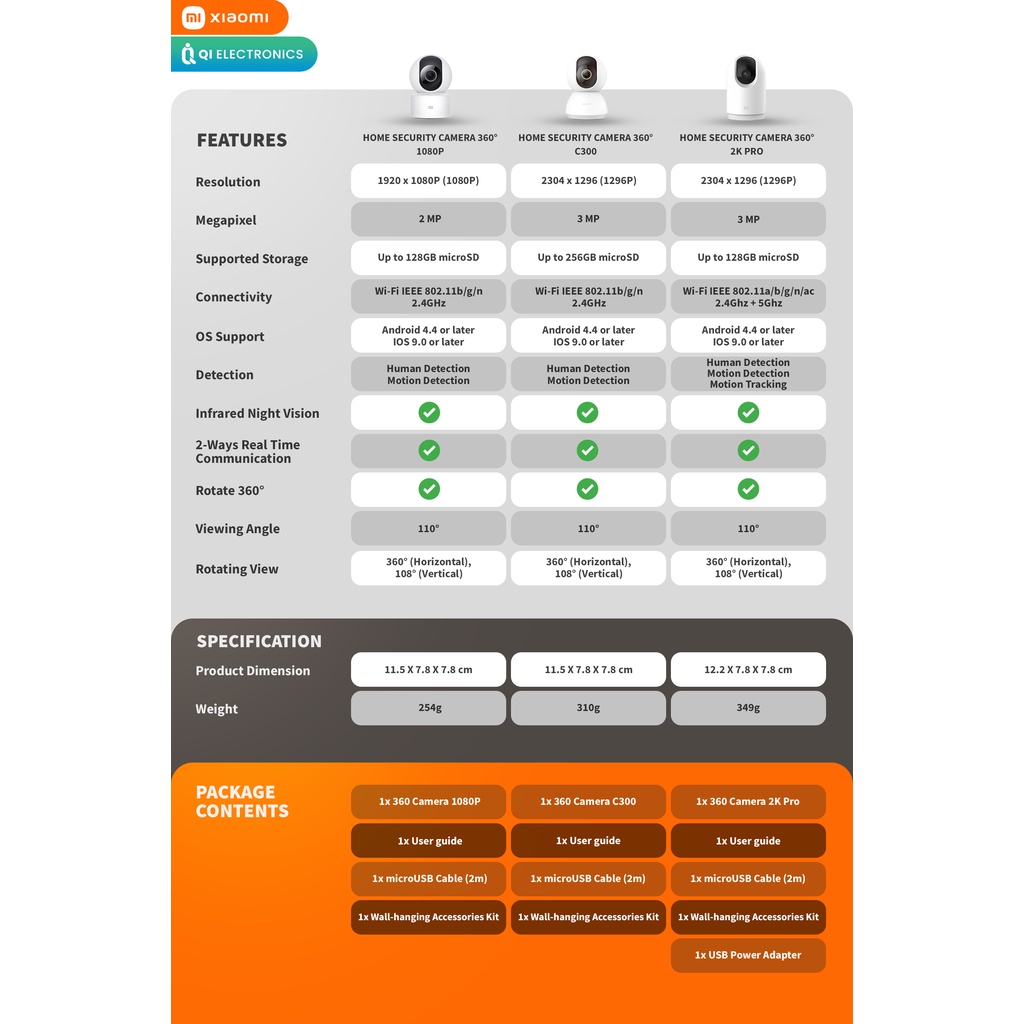 ● 2K Pro model connect to 2.4Ghz / 5Ghz WiFi, IEEE 802.11a/b/g/n/ac
● Global Version - Connect to Singapore region
● Only 2K Pro model come with USB adapter
● microUSB cable is approximately 2m long
● microSD card has to be purchased separately. 1080P / 2K / 2K Pro model support up to 128GB microSD card, tested and verified. C300 model support up to 256GB microSD card.
● microSD card is optional. It is only required if you want to record and save video footage
● We are unable to provide support to microSD card not purchase from us.
● Camera is wired version and have to be connected to USB adapter at all times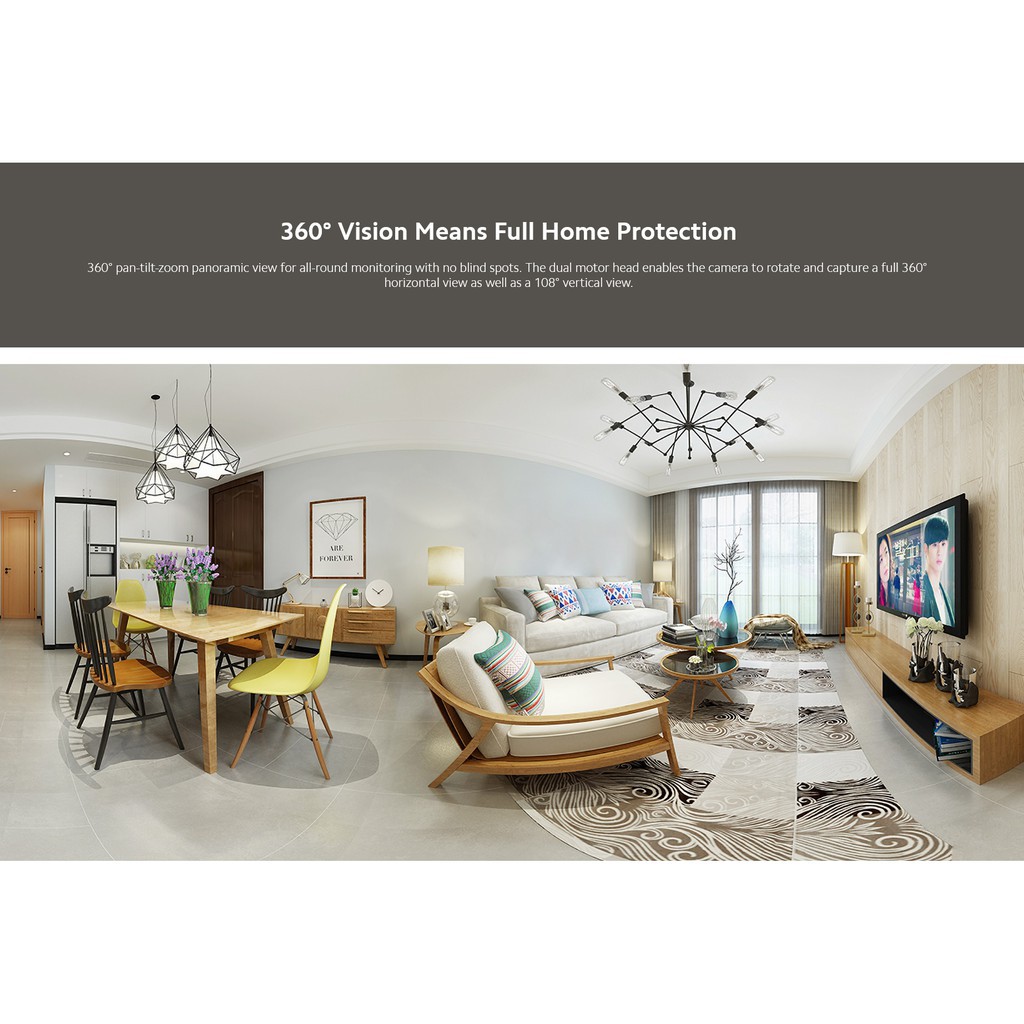 ⦿ 360° Vision Means Full Home Protection ⦿
360° pan-tilt-zoom panoramic view for all-round monitoring with no blind spots. The dual motor head enables the camera to rotate and capture a full 360° horizontal view as well as a 108° vertical view.
⦿ Enhanced Night Vision ⦿
Invisible 940nm infrared LEDs offer you enhanced night vision for clearer night-time images.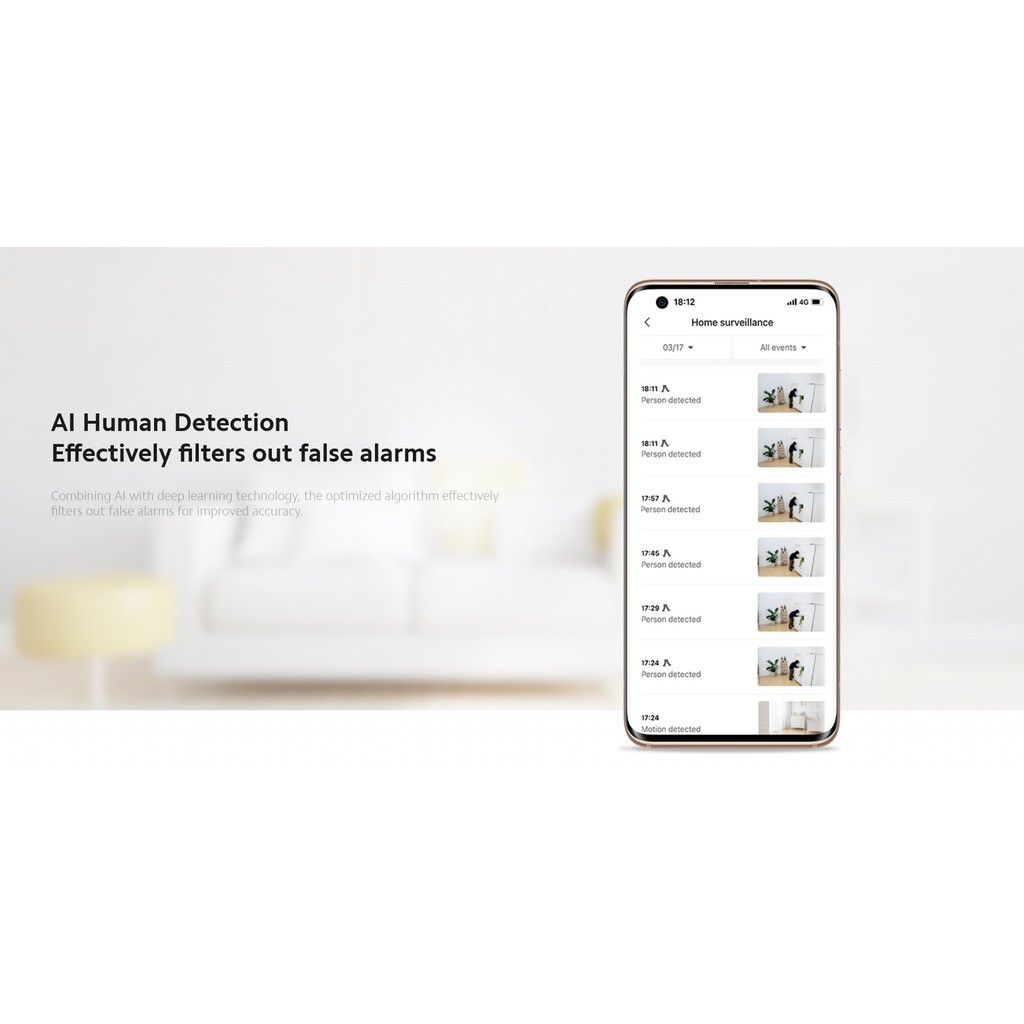 ⦿ Smart Control with Voice ⦿
Simply ask your Mi Smart Clock to show the real-time video output from your camera*.
⦿ AI Human Detection Effectively filters out false alarms ⦿
Combining AI with deep learning technology, the optimized algorithm effectively filters out false alarms for improved accuracy.
⦿ Two-way real-time calls ⦿
Two-way voice calls in real time, so you can "visit home" whenever you like. Supports two-way real-time voice calling that feels like a face-to-face conversation, so you can chat with your loved ones no matter where you are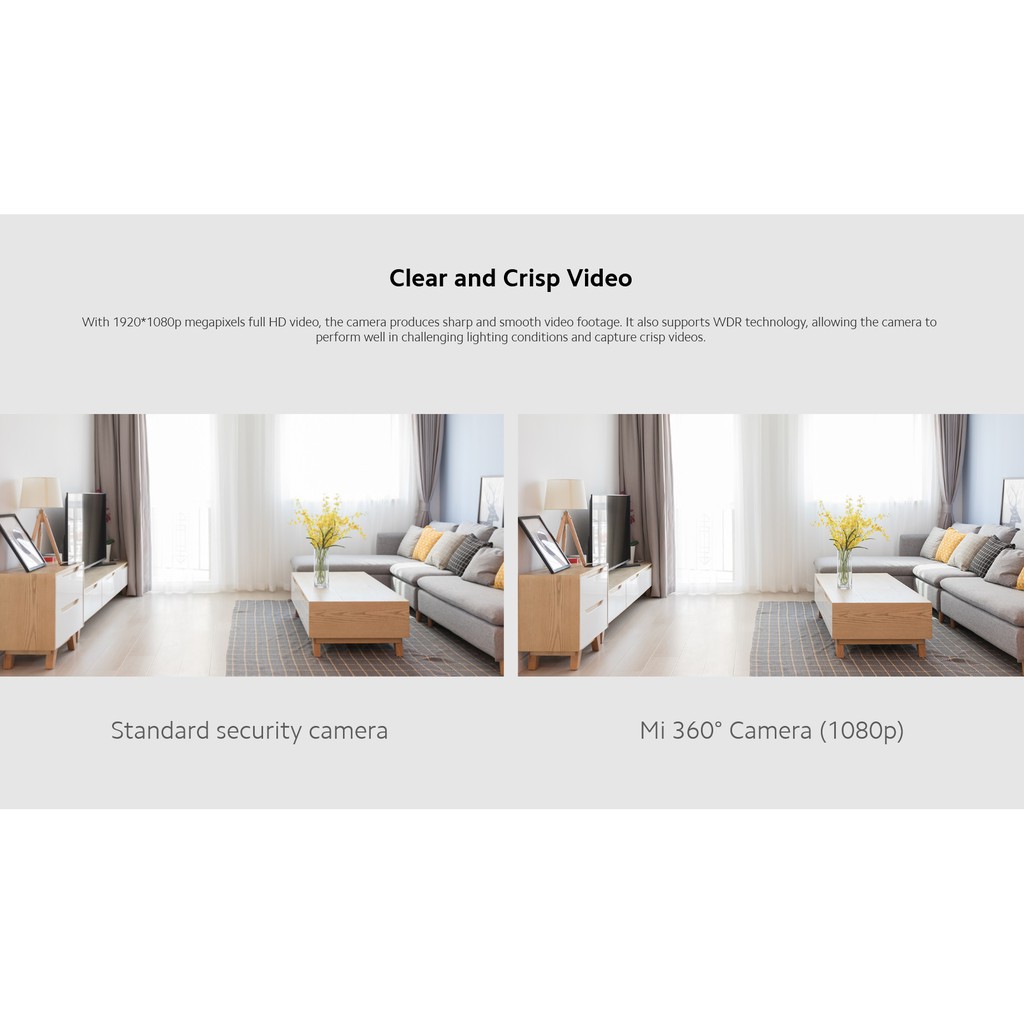 ⦿ More Storage and Smoother Viewing ⦿
With next-generation H.265 video encoding technology, the camera produces clear, detailed images while doubling the storage space.
⦿ Video Access for the Entire Family ⦿
Supports simultaneous remote viewing on up to three different devices*, so that the whole family can keep track.
⦿ Install Upright or Upside Down ⦿
The camera is pre-installed with the rotation base and can be placed on a table, window, ceiling, or wall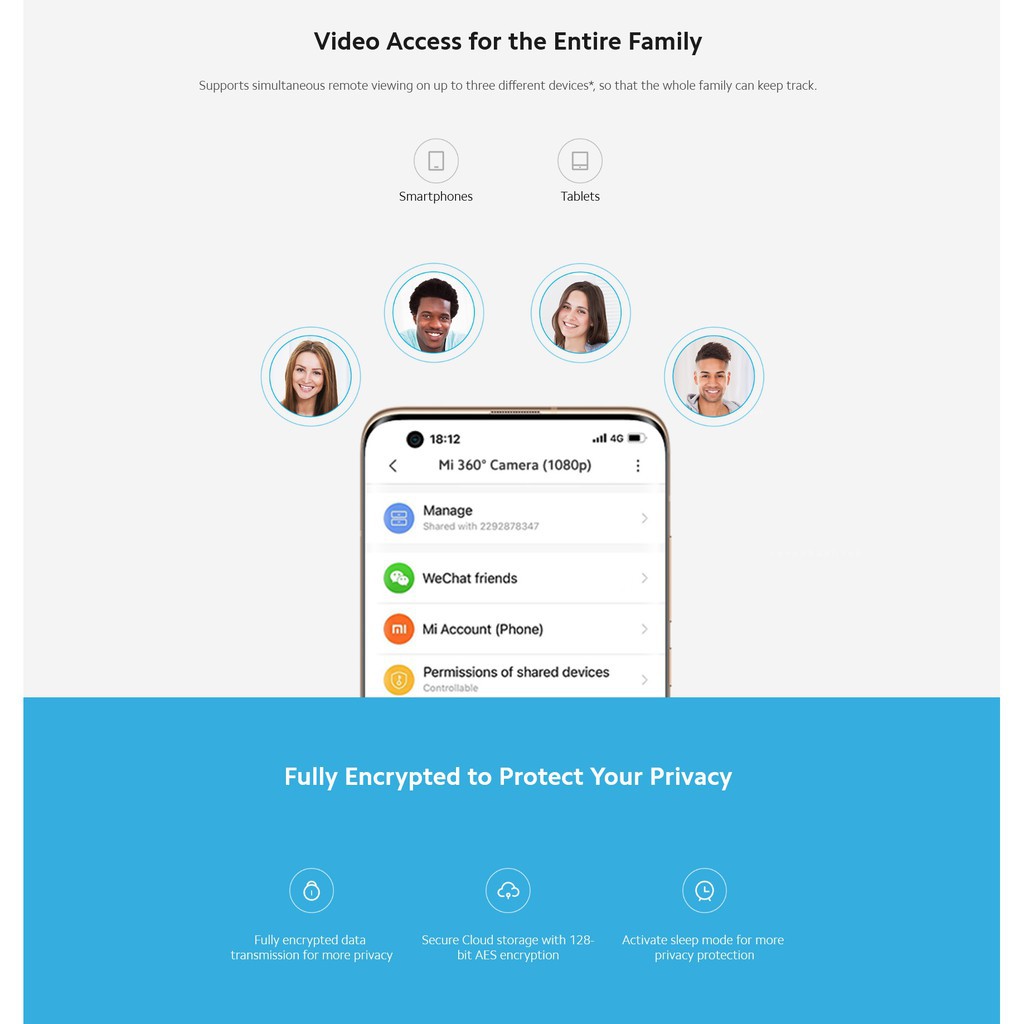 #xiaomi #mi #360camera #2kcamera #2kprocamera #xiaomicamera #iptv #cctv #homecamera #securitycamera #surveillance #c300camera #c300